First things first – Aruba is in the Caribbean, but it's not part of the Bahamas. Due to the size and colonial legacy of the Caribbean, the geographical categorization of the islands in the region can be a little complicated. Here's a quick geography lesson to keep in mind before you take an Aruba tour:
The Caribbean Sea is located between the southeastern coast of the US and the northern coast of South America. The islands in this area are traditionally referred to as the West Indies and are split into three different regions. The first region, the Lucayan Archipelago, is located to the southeast of Florida's southern tip and includes the Bahamas and the Turks and Caicos Islands. The Greater Antilles is located in the middle of the Caribbean and has the largest islands, including Cuba, Puerto Rico, Jamaica, and Hispaniola. The last region, the Lesser Antilles, is an island chain that stretches from the eastern edge of the Caribbean to the northern coast of South America.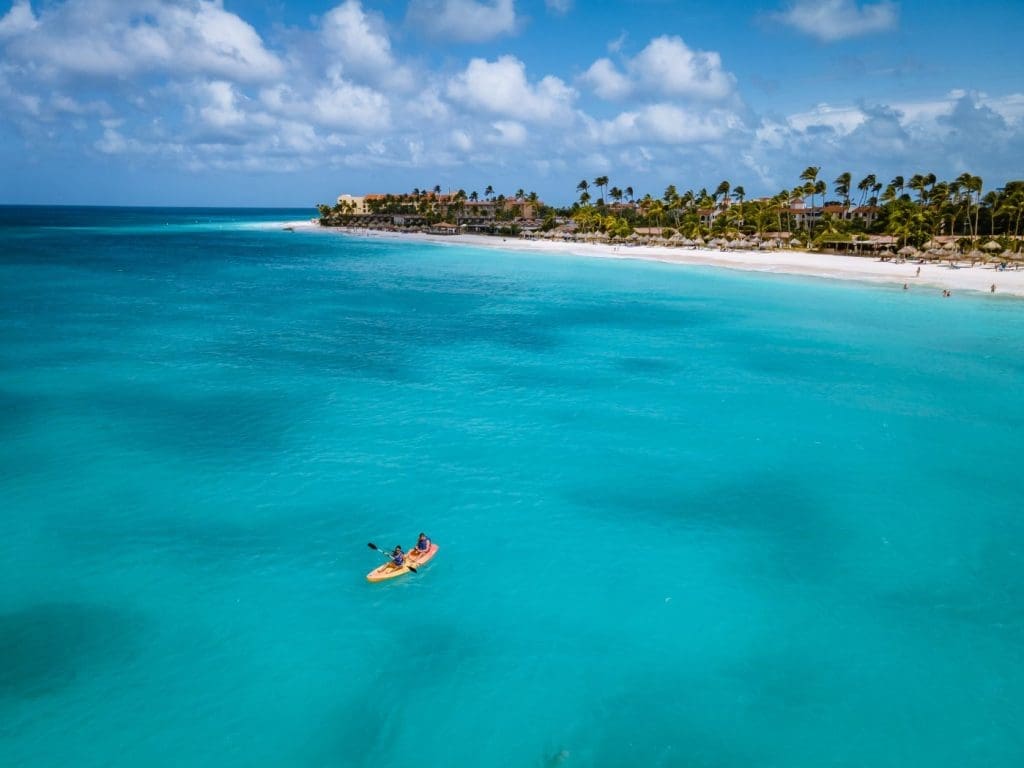 Aruba is located on the southwestern end of the Lesser Antilles, about 20 miles north of the Venezuelan coast. Together with nearby Bonaire and Curaçao, Aruba makes up part of the ABC islands, a group of island nations with a shared history of Dutch colonization. Although Aruba is a sovereign nation today, it still remains a part of the Kingdom of the Netherlands, along with Curaçao, Sint Maarten in the northern part of the Lesser Antilles, and the Netherlands itself.
If you want to make the most of your next trip to Aruba, we recommend checking out our Aruba Island Self-Guided Walking and Driving Tours, available individually or as a bundle. More prolific travelers might also be interested in Action+, a subscription service that grants unlimited access to over 100 tours for a single yearly price.
Essential Travel Guide: