The best time to visit Saguaro National Park will depend on what kind of experience you're looking for. If you're hoping to avoid the crowds, then you'll want to visit during the off-season. The park's busiest months are between December and March since the summer can get pretty hot, so we'd recommend visiting during the fall. You can also escape the crowds by visiting different parts of the park. Most people congregate in the smaller western section, so taking the trails in Saguaro East National Park is a great way to find some isolation at any time of year.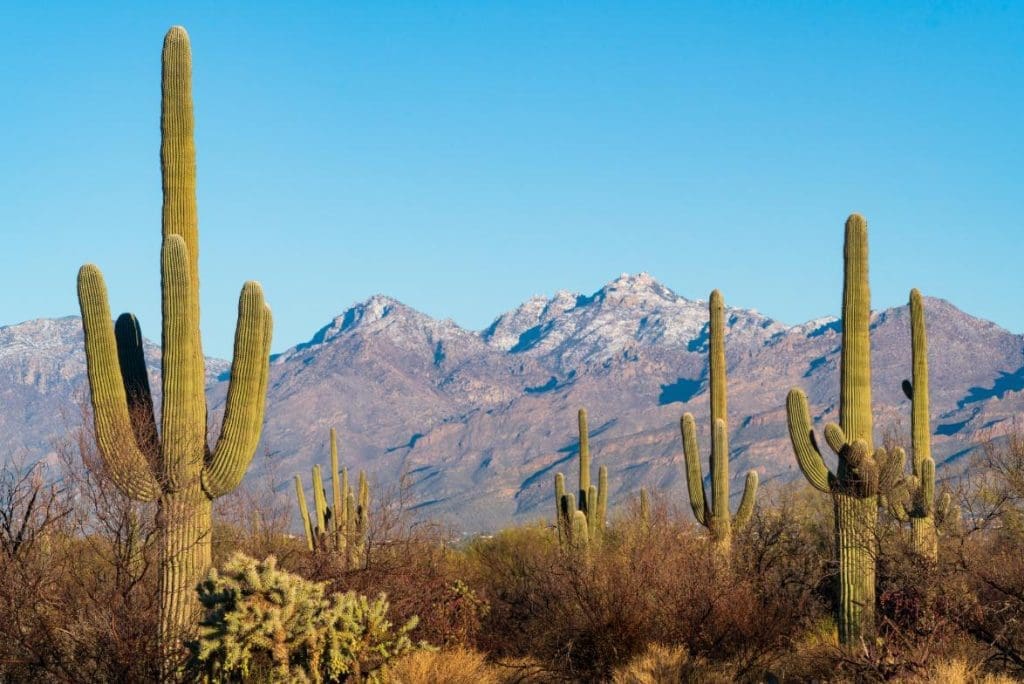 Saguaro National Park is located in the Sonoran Desert in Arizona, so the days can get pretty uncomfortably hot. Summer temperatures regularly reach highs of 100 or 110 degrees Fahrenheit, with lows in the mid-70s. If you do decide to visit during the summer, make sure you bring plenty of sunscreen and water with you, even on short hikes. However, if triple-digit temperatures are too much for you, the winter months have highs in the 60s and low 70s, which is much more manageable. A trip during the winter might even reward you with the sight of the majestic saguaro cactuses dusted with snowfall before the sun melts it away.
If you're interested in seeing the famous saguaro cactuses on your trip, you might consider visiting between late April and June. During this period, the cactuses produce their iconic waxy white flowers, the official state flower of Arizona. Saguaros are impressive year-round, but especially so when covered with flowers. Other desert plants bloom between mid-March and April, so visit during those months to see the best wildflowers.
To make the most of your next trip, check out our Saguaro East National Park Self-Guided Driving Tour, or sign up for Action+ to gain access to over 100 tours for a single yearly price.
Essential Travel Guide: