The story of Lake Mead, with its dramatic landscapes and abundant water resources, is a tale that spans millions of years and captures the essence of the American Southwest. As you embark on your self-guided Lake Mead tour, take a moment to immerse yourself in the history that has shaped this magnificent reservoir.
Geological Beginnings: Lake Mead owes its existence to the powerful forces of nature. The lake was formed following the construction of the Hoover Dam, but its roots trace back to the prehistoric era. The area was once submerged beneath the vast waters of the ancient Colorado River, which carved out the awe-inspiring Black Canyon over countless millennia. The geological marvel of the Grand Canyon, located upstream, played a pivotal role in the river's history, eventually leading to the creation of Lake Mead as we know it today.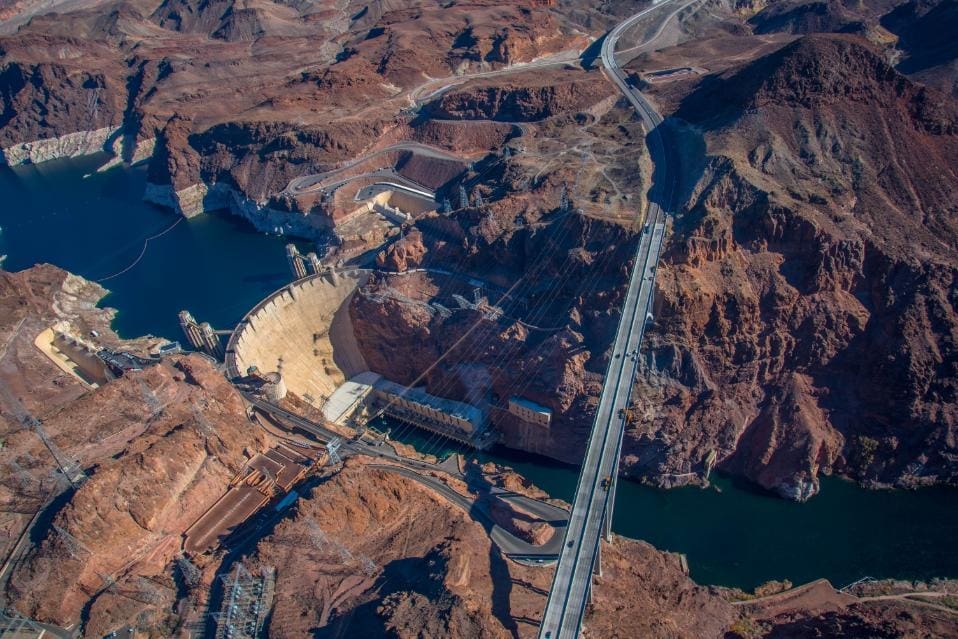 Hoover Dam's Vision: The iconic Hoover Dam, completed in the 1930s during the Great Depression, stands as a testament to human ingenuity and determination. Its primary purpose was to harness the Colorado River's immense power, control flooding, and provide a vital water supply to the arid regions of the American Southwest. With the construction of the dam, the mighty Colorado River was tamed, and Lake Mead began to form behind it, covering over 247 square miles and reaching depths of up to 500 feet.
Recreation and Conservation: Lake Mead quickly evolved into a hub for recreational activities, drawing nature enthusiasts, boaters, anglers, and explorers from far and wide. Its crystal-clear waters, framed by stunning desert landscapes, offer a serene escape from the bustling cities. In recognition of its unique ecological significance, Lake Mead was designated as a National Recreation Area in 1964.
Challenges and Sustainability: Over the years, Lake Mead has faced challenges related to water levels and sustainability due to ongoing drought conditions and increased demand. The delicate balance of nature and human intervention continues to shape its future.
Today, Lake Mead stands as a testament to human innovation and a thriving ecosystem that welcomes visitors seeking adventure and relaxation. As you embark on your self-guided Lake Mead tour, take pride in being part of a legacy that spans generations.
When visiting the park, make the most of your trip by checking out our Lake Mead Hoover Dam Self-Guided Driving Tour, or sign up for Action+ to gain access to all 100+ of our US-based tours for a single yearly price.
Essential Travel guide: