In 1863, the city of Vicksburg, Mississippi saw the culmination of one of the most important and decisive campaigns in the US Civil War. Union General Ulysses S. Grant had entered Mississippi from the west, driving the Confederate Army of Mississippi into Vicksburg before executing a 47-day siege of the city, forcing the rebels to surrender. This action effectively cut the Confederacy in half and is considered to be a major turning point in the war. Unsurprisingly, the Vicksburg battlefield has become a popular attraction for tourists and US history buffs alike, so there are plenty of opportunities to take a tour of the area. The cost and convenience of these tours can vary, so it's important to do some research before deciding on the best one for you.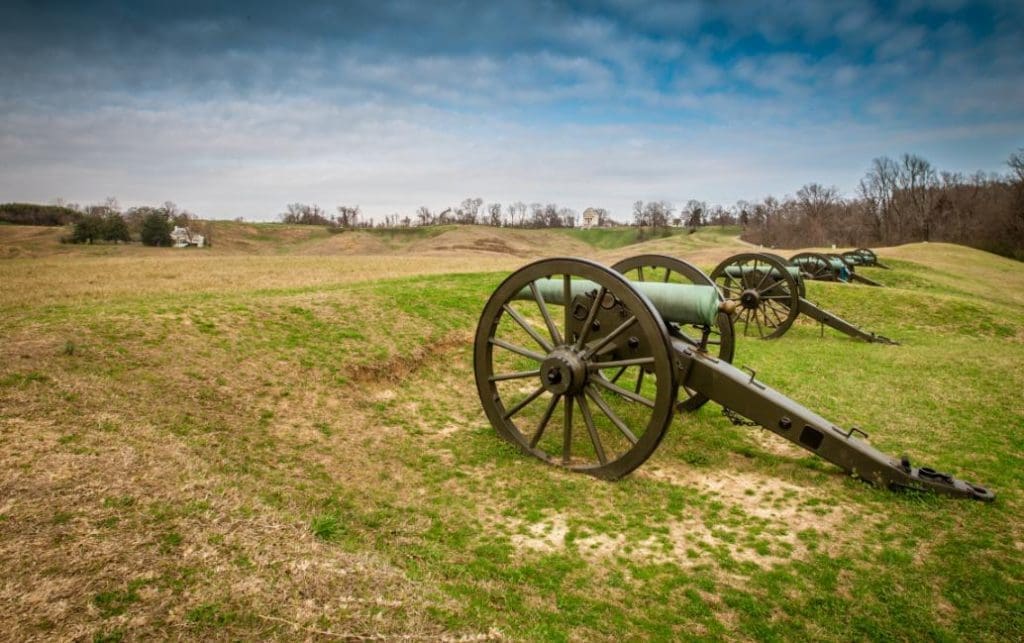 Today, the battlefield is part of Vicksburg National Military Park, which has preserved it for future generations. The park offers its own tours given by officially licensed Battlefield Guides who have a vast knowledge of both civilian life and military operations during the Civil War. These tours are very popular, so we would recommend making a reservation before you visit the park so you can be sure a guide is available. However, the official tours can be pricey, coming in at $60 per vehicle plus the usual $20 entrance fee, so your wallet might not appreciate the extra strain.
There are also a wide variety of self-guided tours available, from battlefield guidebooks to audio tours. If you'd like to try one of these, we do offer a Vicksburg Battlefield Self-Guided Driving Tour through the Action Tour Guide app for only $14.99 per car – significantly less expensive than the guided tours. More prolific travelers might also be interested in Action+, our yearly subscription that grants you access to over 100 tours for a single price.