The tour route of the Vicksburg battlefield is about 16 miles, so you can drive through in about half an hour if you don't make any stops. However, we recommend setting aside about two or three hours if you want to take a tour of Vicksburg National Military Park since there are plenty of places to stop and get out. The Siege of Vicksburg was one of the most important and decisive military actions of the US Civil War, so it's worth taking the time to visit the stops and learn more about the battle.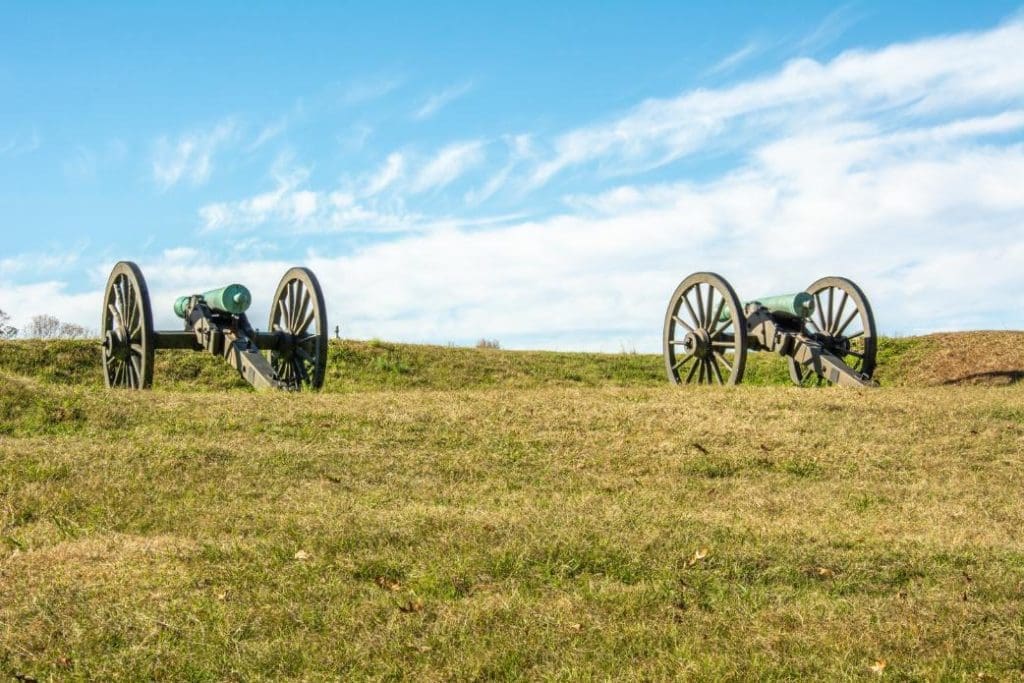 Vicksburg National Military Park was established in 1899, only 36 years after the battle itself. Union General Ulysses S. Grant's successful campaign in Mississippi had been a turning point in the war, separating the southeastern states from Texas, Louisiana, and Arkansas in the west, effectively splitting the Confederacy in half. To commemorate the victory, the military park preserved much of the battlefield just as it was during the war, including 20 miles of historic trenches and earthworks dug by Union and Confederate soldiers. The park also contains 144 emplaced cannons, including one that was confirmed to have been used during the battle, two preserved antebellum houses, and the restored Union gunboat USS Cairo, the first American ship to be sunk by a mine or torpedo. Vicksburg National Cemetery, the final resting place for over 17,000 Union soldiers, is also located in the military park. The Vicksburg cemetery holds more Civil War soldiers than any other cemetery in the country.
To learn more about the Siege of Vicksburg, we recommend checking out our Vicksburg Battlefield Self-Guided Driving Tour on the Action Tour Guide app. More prolific travelers might also be interested in signing up for Action+ and gaining access to over 100 tours for a single yearly price.