As any New Orleans tour will tell you, the Big Easy is one of the most unique and well-known cities in the United States. Renowned for its distinctive Creole culture, New Orleans is packed full of experiences that you just can't find anywhere else.
Perhaps the most famous aspect of New Orleans culture is its iconic music scene. The city is considered to be the birthplace of jazz music, which blended African and Cuban rhythms with European brass band instrumentation. Today, New Orleans-style jazz, often called "Dixieland" or "hot jazz", remains a unique subgenre kept vibrant by NOLA fixtures like the Preservation Hall Jazz Band. New Orleans is also known as a prominent center for funk music, producing early funk legends like the Meters.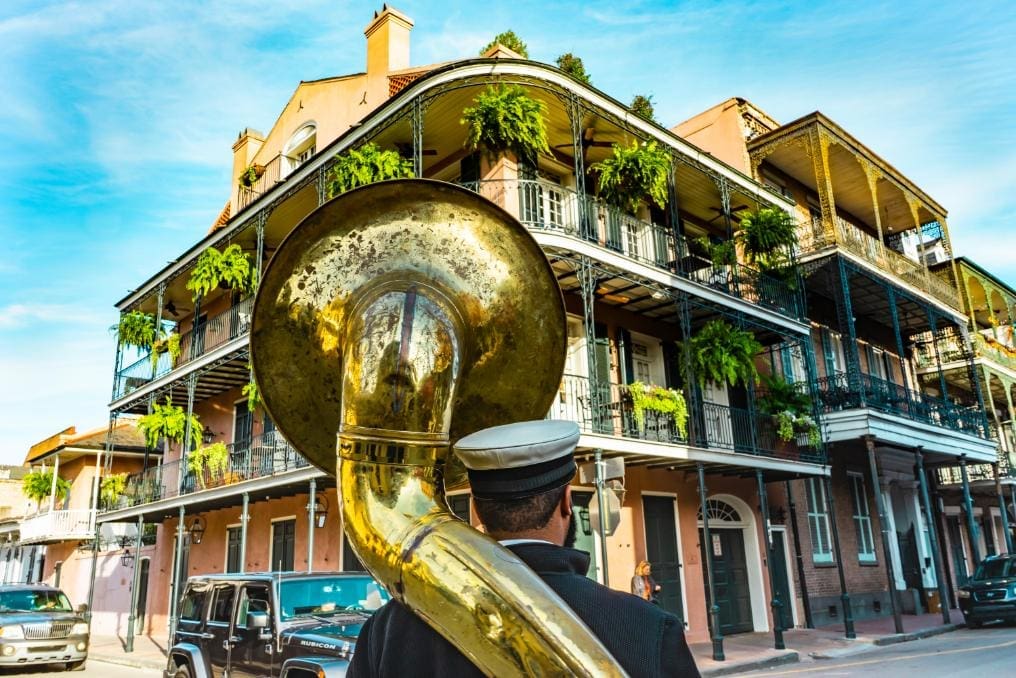 New Orleans is also world-famous for its Creole and Cajun cuisine. Creole food draws influence from the multitude of cultures that made their way to Louisiana, including French, Spanish, Caribbean, African, and Native American cuisine. Cajun cooking, meanwhile, is considered to be more rustic and primarily comes from Acadian settlers, although it also draws influences from West African, Spanish, and French techniques. Several New Orleans dishes have become internationally popular, including gumbo, jambalaya, and beignets.
Finally, no article on New Orleans would be complete without mentioning its fabled nightlife and celebrations. Tourists have been visiting Bourbon Street for decades to get a taste of the city's vibrant nightlife, and NOLA's frequent festivals have become emblematic of its culture. The most famous festival is the yearly Mardi Gras celebration, a two-week holiday that sees the streets filled with parties, extravagant parades, and lavish balls.
To make the most of your trip to the Big Easy, we recommend checking out our own New Orleans Self-Guided Walking Tour. You can also sign up for Action+ to gain access to over 100 tours for a single yearly price.