Tour Details



Driving


Per Tour 2 - 3 Hours



Purchase QTY


One Per Car



Distance


Per Tour 28+ Miles



Audio Stories


Per Tour 49+



Self Guided


At Your Own Pace



Tour Benefit


Tour Anytime
Any Day



Works Offline


100%
Money-back
Guarantee
Welcome to the Arches & Canyonlands Tour Bundle
Experience the beauty of the high desert with this combo tour of Arches and Canyonlands National Parks. Marvel at gravity-defying formations at Arches, take in the sweeping red vistas of Canyonlands and hear the fascinating legends behind each park as you tour. Go on unforgettable hikes through the harsh elegance of these classic Western landscapes. Discover nature in its most unexpected form. Make memories you'll never forget.
About the Tours
Your adventure into Arches begins at the visitor center. As you set out, you'll pass the towering formation of the Three Penguins and the geological Moab Fault, offering a fantastic hiking trail. Next, you'll see the iconic Three Gossips and the towering series of formations that form the Courthouse Towers and Sheep Rock.
Deeper in the park, you'll witness the strangely beautiful petrified dunes while learning about the native Paiute and their legends. You'll then reach the famous Balanced Rock formation, followed quickly by the two most popular stops: the Windows Arches and Double Arch. Getting an up-close look at these gravity-defying formations is an absolute must!
Then you'll make your way to Delicate Arch, the unrivaled highlight of this park. You can also check out the historic Wolfe Ranch and some ancient tribal petroglyphs. Your journey continues through the unique Salt Valley and to stunning formations like the Fiery Furnace, Sand Dune Arch, Arches Forest, Skyline Arch, and Tapestry Arch. There's a reason these incredible formations draw visitors from around the world!
Finally, you'll make your way to the farthest point in the park: the Devil's Garden. Here, you'll visit the famous Landscape Arch, which offers a crowning vista of this surreal landscape. Your tour of Arches concludes here.
Your tour of Canyonlands begins at the Moab Giants museum near the park's east entrance. From there, you'll head west into the deep red of the desert, where you'll find the striking formations of Merrimack and Monitor. Then you'll arrive at your first major viewpoint: Big Mesa Viewpoint. Don't forget to snap some photos for your Instagram!
As you head toward the famous backcountry trail of White Rim Road, you'll learn all about the invisible life in this seemingly desolate desert. Then, on your way to Basin Overlook (offering great views of the Colorado River), you'll get the scoop on the uranium king of Canyonland. No, really!
Next up is Dead Horse State Park, home to a legend spooky enough to suit its name. You'll then enter the national park itself, where the Island in the Sky Visitor Center will be waiting in case you need a break.
After that is the Shafer Canyon Overlook, offering views from not one, not two, but three sides! Then you'll pass the secluded Lathrop Trail before arriving at Mesa Arch Trailhead, an absolute must-do. You'll come to yet another jaw-dropping overlook, then the unique Aztec Butte Trail, which boasts remnants of ancient granaries along its length.
Then there's Upheaval Dome, the formation of which has stumped geologists! If you haven't had your fill of overlooks by this point, don't worry, a half dozen incredible ones are coming up next! Catching sunset at one of these is an experience you won't soon forget. Finally, you'll arrive at the immensely popular Grand View Point, where your tour concludes.
Arches 2023 Update
Park Entrance Fees
Admission to Arches National Park is good for seven days. You can come and go any time with your seven-day pass.
Private Vehicle Fee – $30.00
Admits one private, non-commercial vehicle (15 passenger capacity or less) and all its occupants.
Motorcycle Fee – $25.00
Admits a private, non-commercial motorcycle and its riders.
Timed Entry Ticket Fee – $2.00
From April 1 through October 31, 2023, visitors entering the park in a vehicle between 7 am and 4 pm will need to have already purchased a Timed Entry Ticket from Recreation.gov before reaching the park. One ticket is needed per vehicle. This fee is a Recreation.gov service charge, so it is not waived by any of the interagency passes.
Fiery Furnace Activity Fees
Private Permit: $10 per person
Ranger-led Hike: $16 per person
Arches Visitor Center Timings
April – September: 7:30 a.m. to 6:00 p.m.
October – early November: 8:00 a.m. – 5:00 p.m.
November: 8:00 a.m. – 4:30 p.m.
December – February: 9:00 a.m. – 4:00 p.m.
Tour Starting Point: Arches Visitor Center
Planning your next road trip to Utah?  
Get the most out of your Utah experience with this bundle containing 7 National Parks and National Monuments: Arches National Park, Canyonlands National Park, Bryce National park, Capitol Reef National Park, Zion National Park, Monument Valley and Grand Staircase Escalante priced at $39.99. Save 49% on individual tour costs.
Unlock the Adventure of a Lifetime on Our Grand Circle Tour
Unlock the adventure of a lifetime for just $49.99 and enjoy an incredible 62% savings on our Grand Circle Tour! This bundle offers the perfect blend of history, natural beauty, and adventure. Join us for a once-in-a-lifetime exploration of the iconic destinations.
Upgrade to Action+
For $99.99, you can upgrade to Action+ Annual Unlimited Subscription with 100+ tours. Use the tours as often as you like during your one-year subscription period. You also get free access to any new tours that come out during the time you are subscribed.
How does it work?
Once you book a tour, you'll get a text/email with instructions.
Download the app (while in good wifi/signal) and use your unique password to access your tours.
To begin touring, go to the starting point and launch the app.
The audio starts automatically once you reach the starting point. Stick to the tour route & speed limit for the best experience.
Please note that no one will meet you at the starting point.
What You'll See
Arches Visitor Center

Three Penguins

Moab Fault

Spanish, Mormons, and Park Avenue

La Sal Mountains Viewpoint

Three Gossips

Courthouse Viewpoint

Petrified Dunes

Balanced Rock

Garden of Eden

The Windows

Double Arch and the Cove of Caves

National Park Status & Panorama Point

Cache Valley & Flash Floods

Salt Valley

Fiery Furnace

Sand Dune Arch

Conclusion

Monitor and Merriamac Rock Formations

Big Mesa Viewpoint

Plateau Viewpoint

White Rim

Basin Overlook Parking

Dead Horse Point State Park

Island in the Sky Visitor Center

Shafer Canyon Overlook & The Neck

The Neck

Lathrop Trailhead

Mesa Arch Trailhead

Green River Overlook

Aztec Butte Trailhead

Whale Rock

Upheaval Dome

Candlestick Tower Overlook

Murphy Point

Buck Canyon Overlook

White Rim Overlook

Orange Cliffs Overlook

Grand View Point
Preview the Tour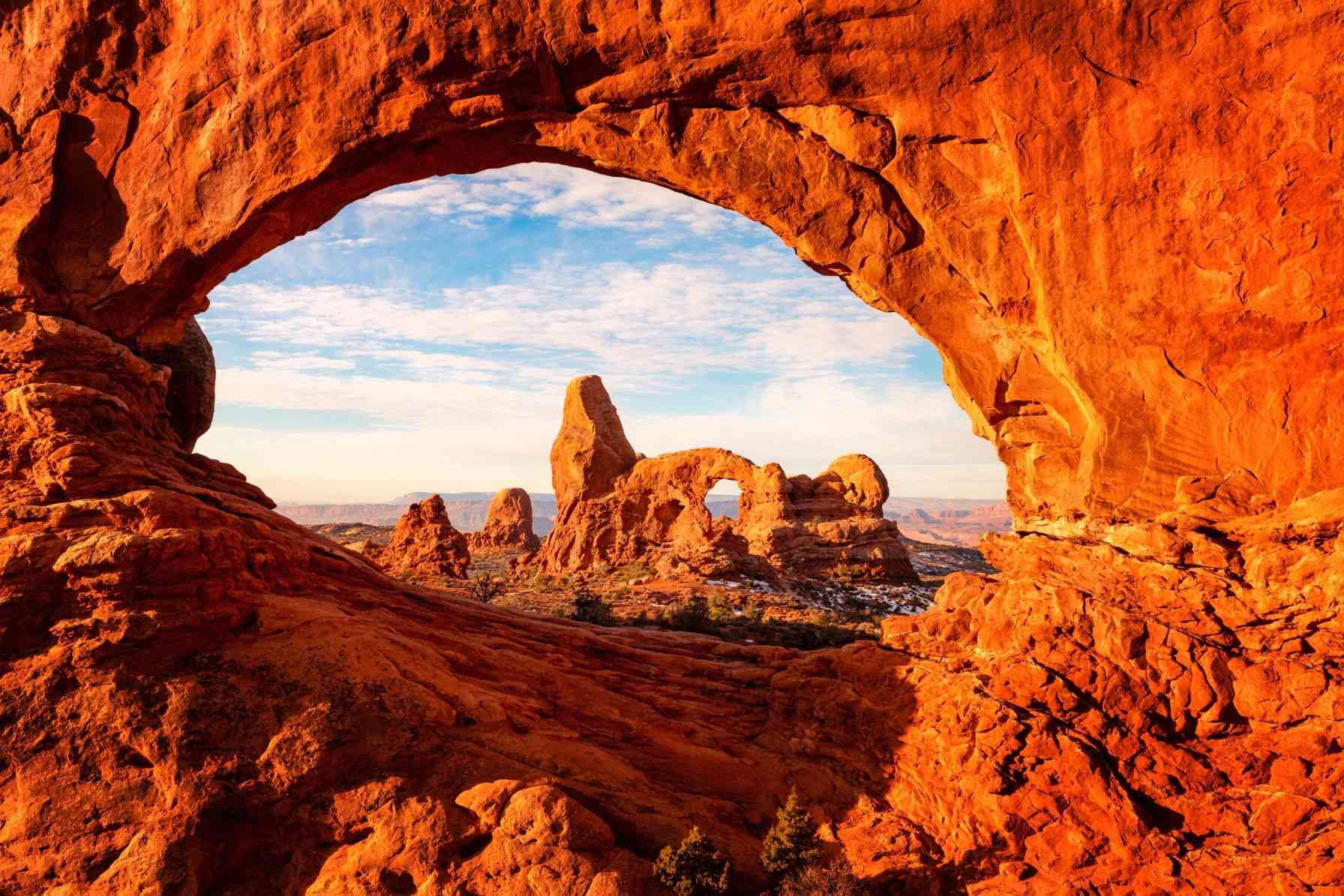 Arches - Welcome Audio Story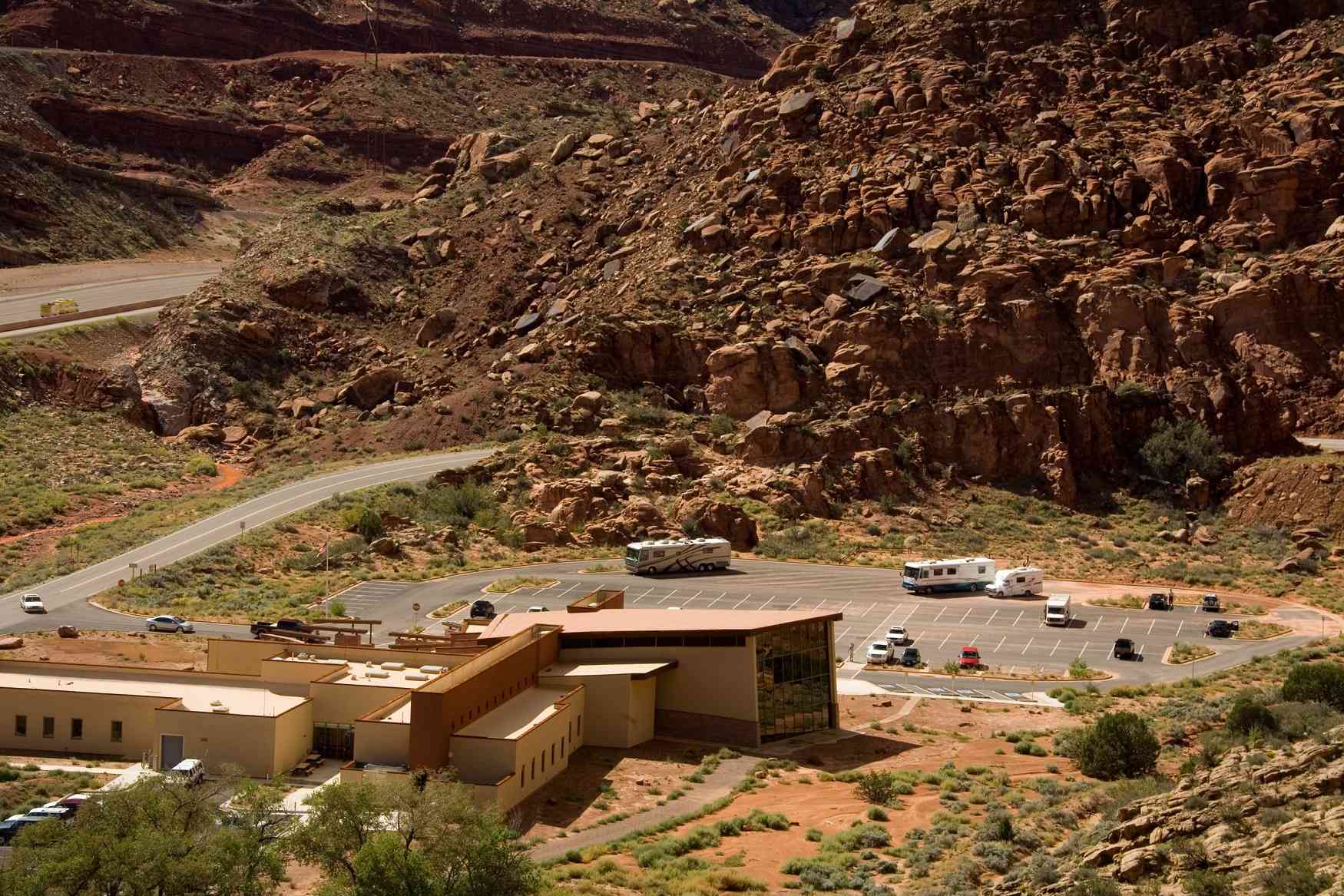 Arches Visitor Center Audio Story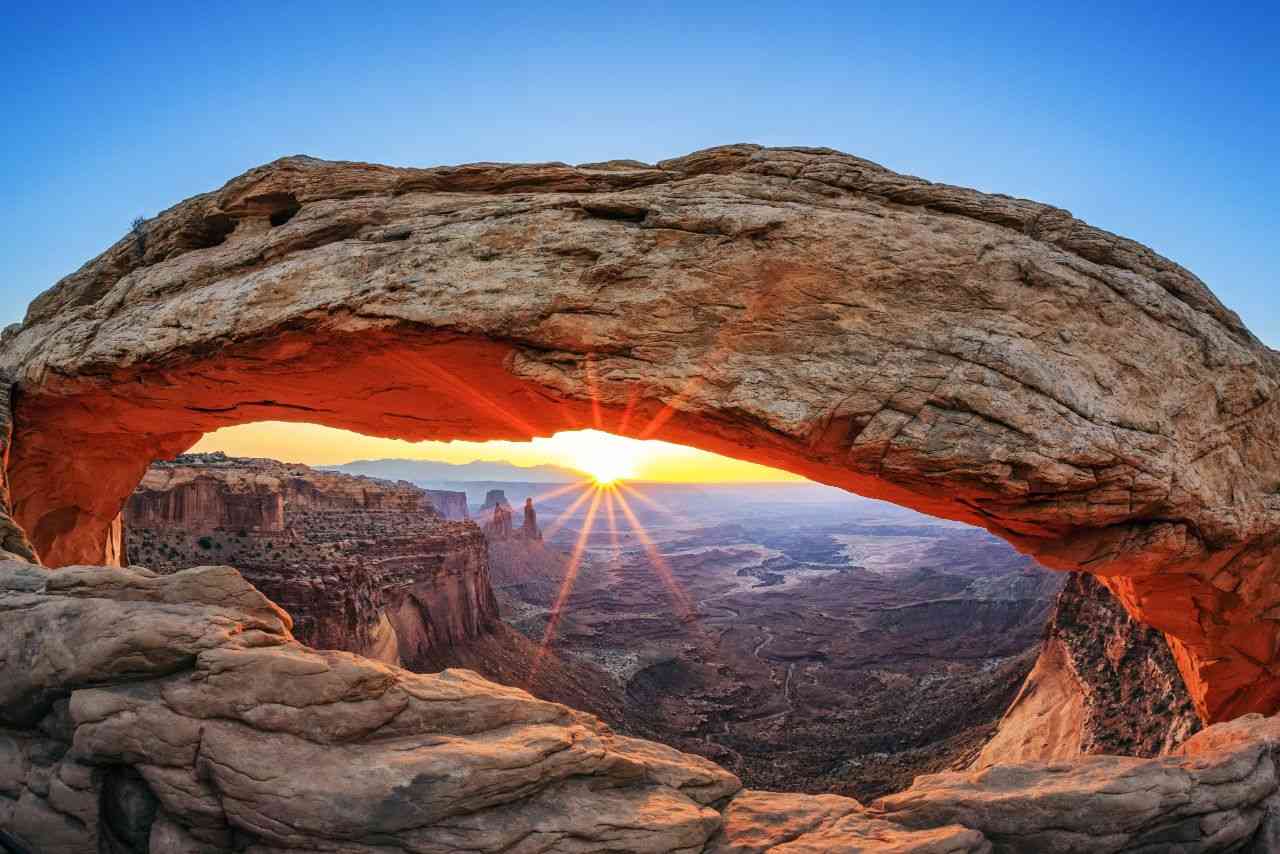 Canyonlands - Welcome to Canyonlands Audio Story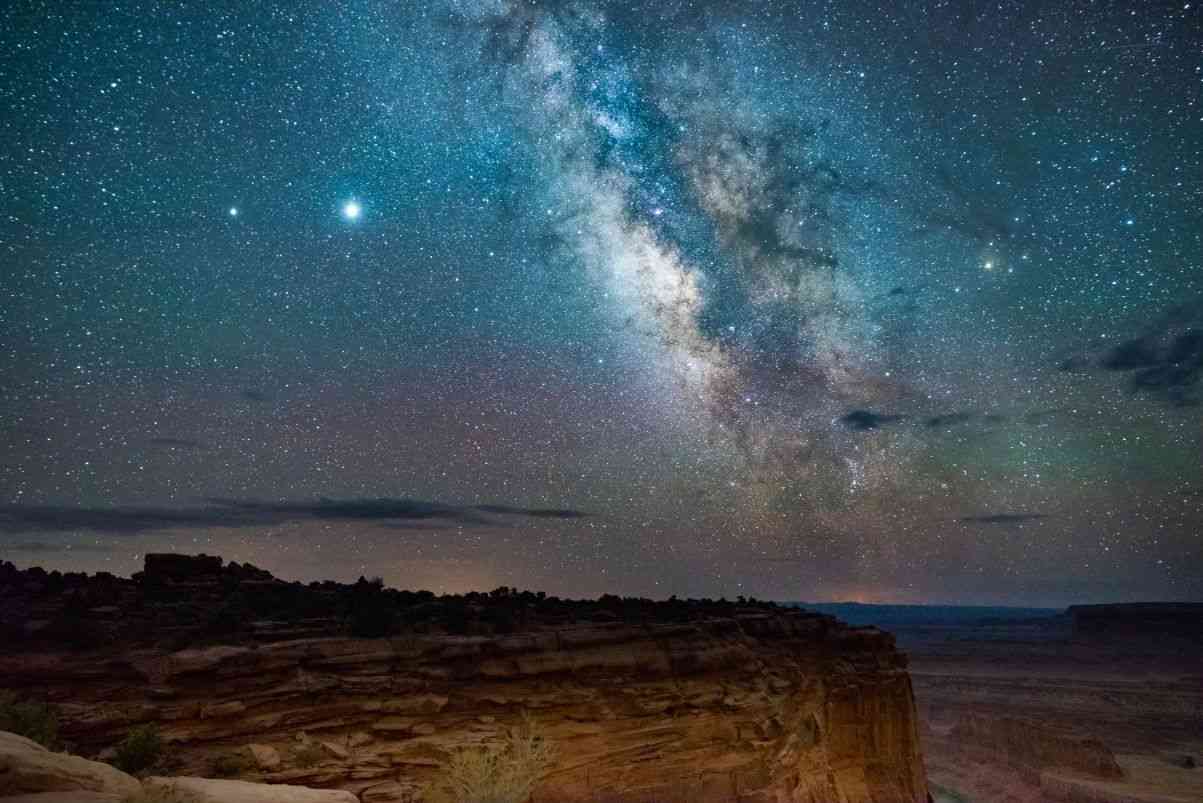 Canyonlands - Night Skies Audio Story
Inclusions and Exclusions
Inclusions:
App on your phone: A link to download the Action Tour Guide App and Password for your tours.
Flexible schedule: Use any day, any time. Travel over multiple days or on next trip. Never expires.
Easy to use: Stories play automatically by GPS. Hands-free. Get HELP all day: Call, Chat, or Email.
At your own pace: No group. Take breaks for photos/ snacks/hikes. Go at your own pace.
Offline use: No cell signal or wifi required. Offline GPS Map & route. Stop-to-stop direction.
Don't miss a thing: Full itinerary, travel tips, professionally narrated videos, text, and hidden gems.
Exclusions:
Transportation, parking fees, food, and drinks.
Entry tickets or reservations to any attractions along the route.
Car Rental: Please arrange a rental car at the closest airport or train station.