Tour Details



Driving


2 - 3 Hours



Purchase QTY


One Per Car



Distance


0.5+ miles



Audio Stories


40



Self Guided


At Your Own Pace



Tour Benefit


Tour Anytime
Any Day



Works Offline


100%
Money-back
Guarantee
Welcome to the Aruba Noord Self-Guided Driving Tour
Revisit the Golden Age of Pirates as you explore an island paradise with this self-guided driving tour of Aruba! Untangle the many myths surrounding Caribbean pirates and hear true tales that are even more dramatic than fiction. And much, much more!
About the Tour
Your tour begins at the California Lighthouse on L.G. Smith Blvd. This will also be the first stop on the tour, where you'll learn the dramatic history behind the lighthouse. From there, you'll head toward Arashi Beach, defined by blue waters and pristine sands sure to entice any traveler.
Next up is Catalina Cove, where sea turtles like to make their nests during egg-laying season. As you continue beyond the cove, you'll hear about the Arawak and where they came from in the first place.
Then it's time to dive into the Golden Age of Piracy, hear about iconic figures like Sir Francis Drake and Blackbeard, and untangle the many myths which shroud this period of history.
Your next stop is Alto Vista Chapel, a little slice of history which was almost lost to the sands of time. Past that, you'll hear about Aruba's struggle for independence, as well as the man who became known as the liberator of Aruba.
As you keep driving, you'll discover plenty more little-known facts about Aruba, from some wild truths about the wildlife to the unique story behind their currency. Next, you'll stop at the Casibari Rock Formation, a volcanic rock beloved by hikers.
Finally, you'll arrive at Ayo Rock. Considered a sacred site by the Arawak, it's one of the most striking sights in Aruba. Your tour concludes here.
Starting Point Address; California Lighthouse, L.G. Smith Blvd, Noord, Aruba
How does it work?
Once you book a tour, you'll get a text/email with instructions.
Download the app (while in good wifi/signal) and use your unique password to access your tours.
To begin touring, go to the starting point and launch the app.
The audio starts automatically once you reach the starting point. Stick to the tour route & speed limit for the best experience.
Please note that no one will meet you at the starting point.
What You'll See
Welcome

S.S. California

Arashi Beach

Catalina Cove

Spanish Occupation

Francis Drake vs. the Spanish

The Dutch and Piracy's Golden Age

Pirate Myths and Misconceptions

Alto Vista Chapel

Betico Croes: Liberator of Aruba

Updating the Seafaring Traditions

Unique Currency: Florin

Safe Tap Water

Casibari Rock Formation

Heading to: Ayo Rock Formation

Conclusion
Preview the Tour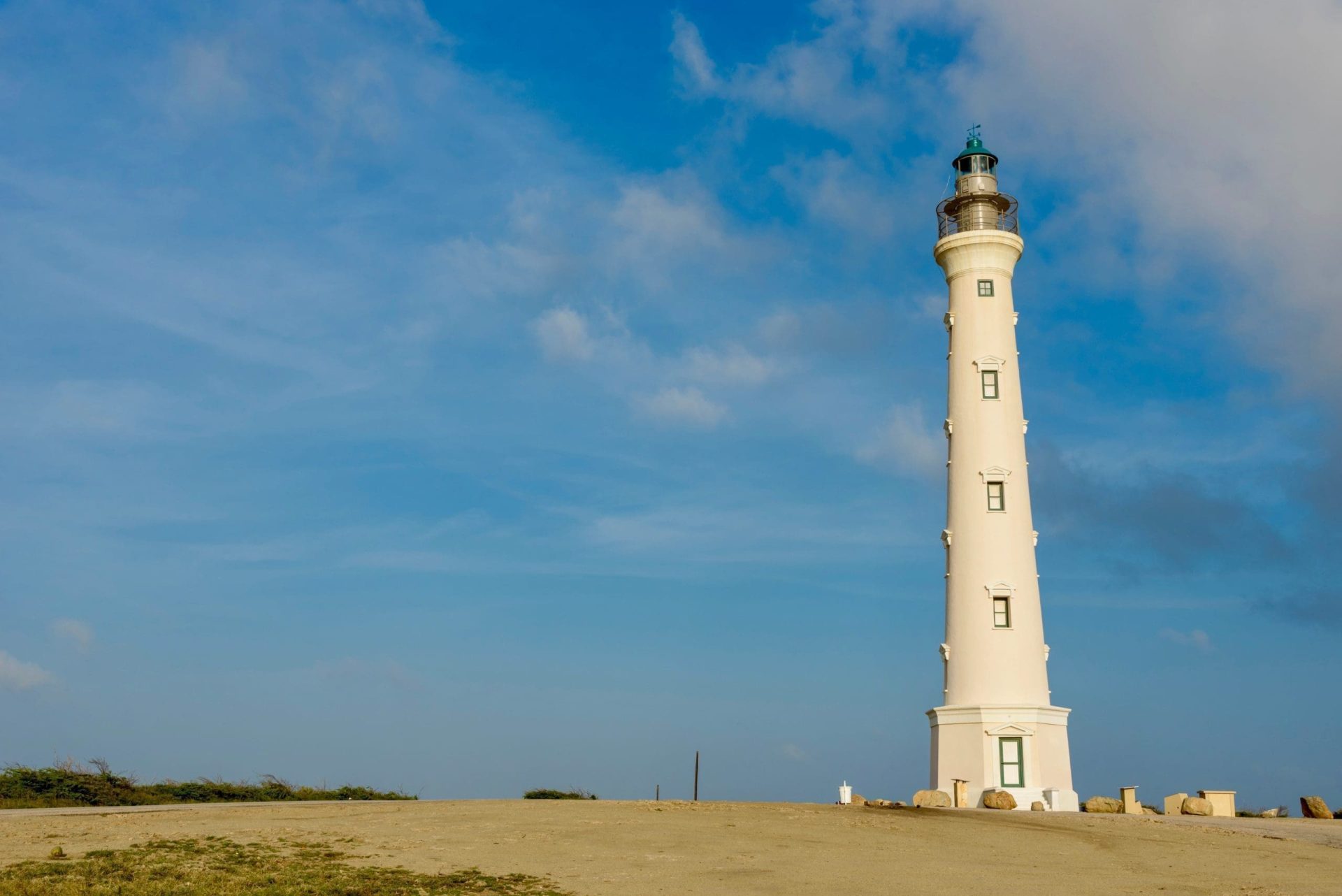 Welcome Audio Story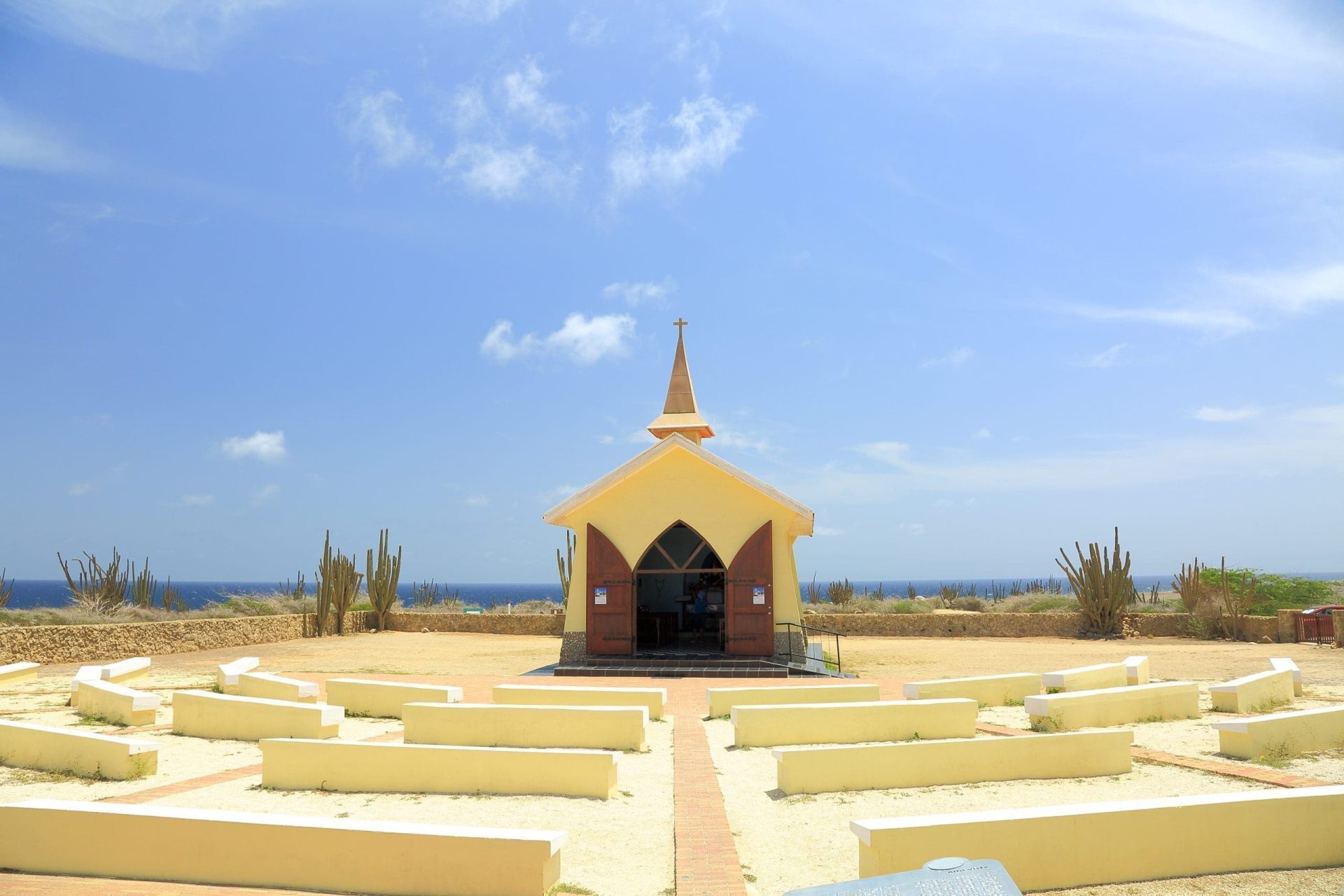 Alto Vista Chapel Audio Story
Tour FAQs
The tour starts at the California Lighthouse on L.G. Smith Blvd, which is also the first stop on the tour.
Arashi Beach is known for its crystal-blue waters and pristine sands, making it a popular attraction for travelers looking to enjoy the beach.
You will discover the origins of the Arawak people and their historical significance to Aruba.
The tour delves into the lives and legends of famous pirates like Sir Francis Drake and Blackbeard.
Visitors will discover interesting and lesser-known details about the island's wildlife.
Historical landmark California Lighthouse dates back to the early 20th century. Named after the S.S. California shipwreck, it offers stunning views of Aruba's north-western coast.
The tour provides essential safety information for visitors, particularly when exploring geological sites and cliffs, ensuring a safe and enjoyable experience.
The tour generally covers well-maintained roads suitable for standard vehicles. However, visitors should be prepared for occasional rough terrain when exploring certain geological sites.
The California Lighthouse in Noord is approximately a 20 to 30-minute drive from both Palm Beach and Oranjestad, depending on traffic conditions.
The Aruba Noord tour should take 3–4 hours if you're driving leisurely and stopping at the designated points of interest.
Route 1A, also known as L.G. Smith Blvd, takes visitors from Oranjestad and nearby areas to the California Lighthouse in Noord.
Inclusions and Exclusions
Inclusions:
App on your phone: A link to download the Action Tour Guide App and Password for your tours.
Flexible schedule: Use any day, any time. Travel over multiple days or on next trip. Never expires.
Easy to use: Stories play automatically by GPS. Hands-free. Get HELP all day: Call, Chat, or Email.
At your own pace: No group. Take breaks for photos/ snacks/hikes. Go at your own pace.
Offline use: No cell signal or wifi required. Offline GPS Map & route. Stop-to-stop direction.
Don't miss a thing: Full itinerary, travel tips, professionally narrated videos, text, and hidden gems.
Exclusions:
Transportation, parking fees, food, and drinks.
Entry tickets or reservations to any attractions along the route.
Car Rental: Please arrange a rental car at the closest airport or train station.