Tour Details



Walking


1 - 2 Hours



Purchase QTY


One Per Person



Distance


0.5+ miles



Audio Stories


10



Self Guided


At Your Own Pace



Tour Benefit


Tour Anytime
Any Day



Works Offline


100%
Money-back
Guarantee
Welcome to the Aruba Oranjestad Blue Horses Self-Guided Walking Tour
Enjoy a quick, whimsical jaunt through Oranjestad in Aruba on a hunt for the town's iconic fiberglass horses. This self-guided walking tour leads you to each of these colorful sculptures and fills you in on some essential Aruba history along the way. It's a fun way to get acquainted with Oranjestad and the culture of the island!
About the Tour
 Your tour begins in the center of Oranjestad, not far from the tourist-favorite "I Love Aruba" sign. From here, you'll be guided to the first of the eight horses: Rosalinda. Here, you'll get some background on why these horses are such a big deal in the first place!
Then it's on to Saturnina, where you'll pick up some of the Dutch history of the island. After that, you'll see Escapia and learn a bit more about the Arawak people.
Sinforosa is next, where you'll hear how the Spanish also got involved in Aruba. Then there's Eufrosina. Here, you'll discover a bit about the pirates who once terrorized the Caribbean.
Next is Ambrosio, a noble stallion, and the spot where you'll find out about Aruba's own nobility. After that, you'll find Bonifacia and learn how the discovery of gold changed everything for Aruba.
Finally, you'll meet Celestina and get a few final words about the significance of these horse sculptures. Your tour concludes just beyond Celestina.
How does it work?
Once you book a tour, you'll get a text/email with instructions.
Download the app (while in good wifi/signal) and use your unique password to access your tours.
To begin touring, go to the starting point and launch the app.
The audio starts automatically once you reach the starting point. Stick to the tour route & speed limit for the best experience.
Please note that no one will meet you at the starting point.
What You'll See
Welcome

Rosalinda

Saturnina

Escapia

Sinforosa

Eufrosina

Ambrosio

Bonifacia

Celestina

Conclusion
Preview the Tour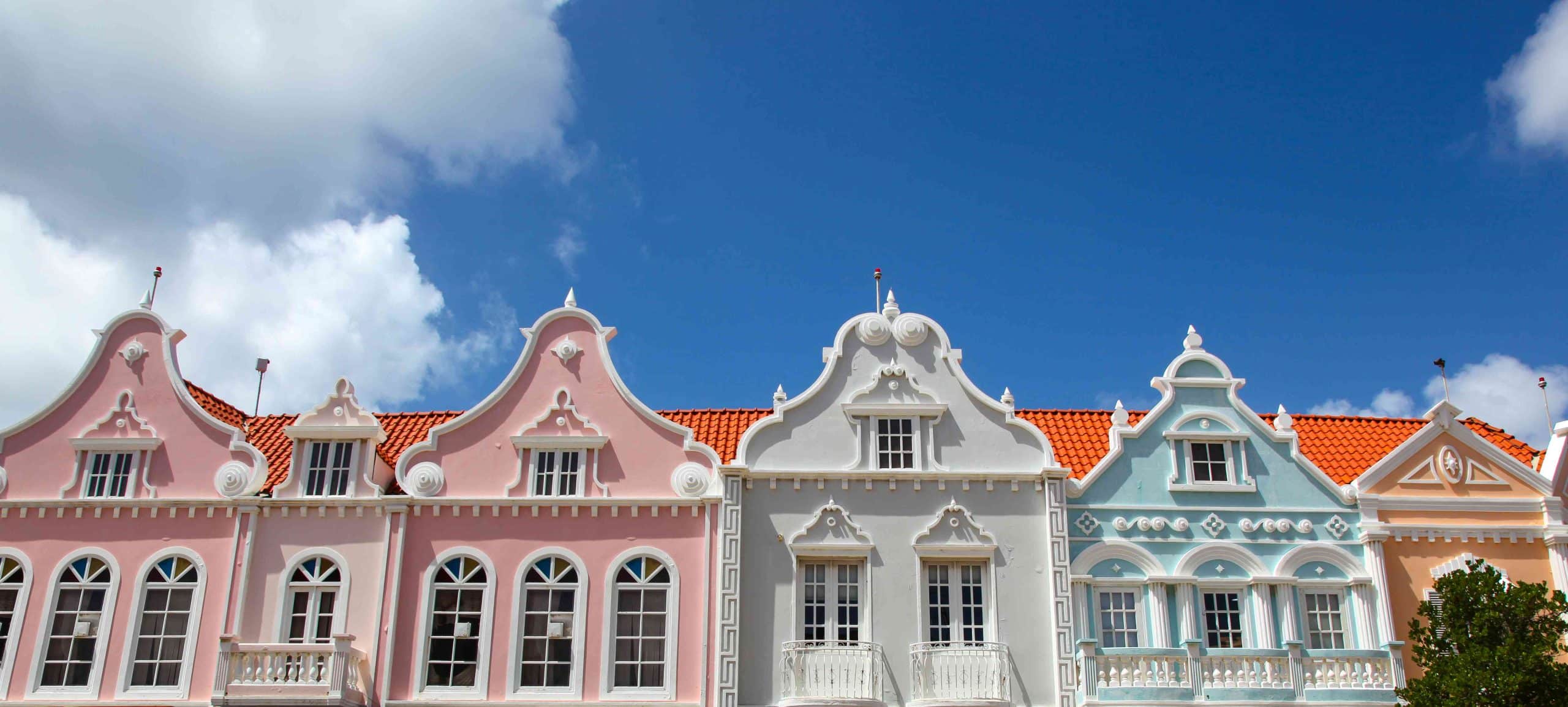 Welcome Audio Story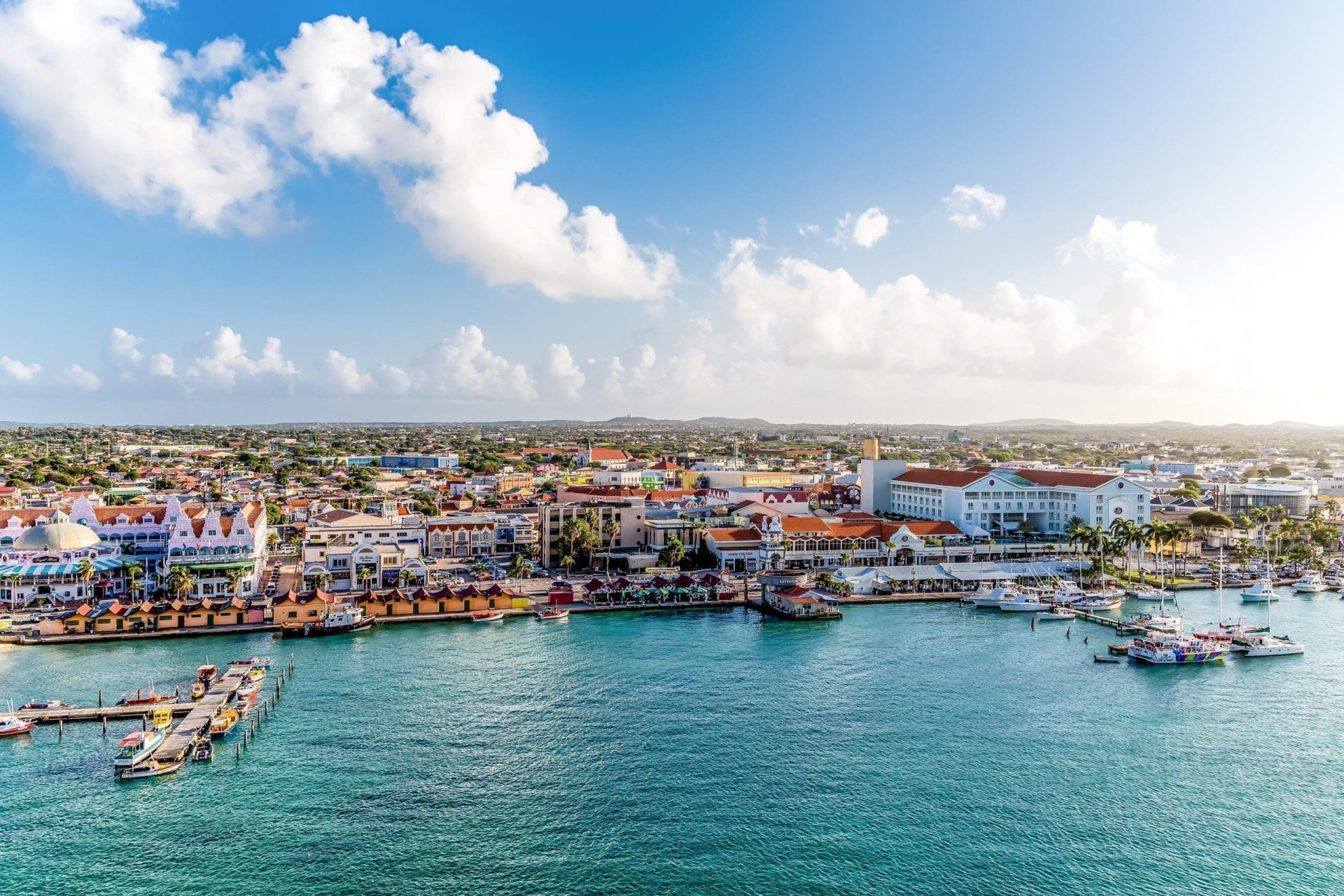 Bonifacia Audio Story
Tour FAQs
Yes! Visit here to explore our Aruba bundle that offers you a mix of walking and driving tours.
Visitors can access the self-guided driving tour by using a GPS-enabled app on their smartphones, similar to the walking tour.
Visitors can expect to see all eight iconic fiberglass horse sculptures, each with its unique historical and cultural significance, as well as learn about the rich history of Oranjestad.
Yes, the self-guided driving tour provides detailed audio commentary at each horse sculpture location, offering historical and cultural insights similar to the walking tour.
The duration of the self-guided driving tour can vary based on the visitor's pace, but it typically take 1-2 hours to complete.
Yes, visitors have the flexibility to choose the order in which they visit the horse sculptures during the self-guided driving tour.
Yes, there are designated stops and parking areas near each horse sculpture to make it convenient for visitors on the self-guided driving tour.
Visitors can use their own vehicles for the self-guided driving tour, or they may choose to rent a vehicle for added convenience.
The Oranjestad Blue Horses Self-Guided Walking Tour is available for exploration at any time of day since it's self-guided. However, it's recommended to start during daylight hours for the best experience.
Yes, the Oranjestad Blue Horses Self-Guided Walking Tour is suitable for children and can be a fun and educational experience for families.
Most of the horses and landmarks featured in the Oranjestad Blue Horses Walking Tour should be accessible to people with disabilities. However, it's recommended to check specific locations for accessibility features.
Inclusions and Exclusions
Inclusions:
App on your phone: A link to download the Action Tour Guide App and Password for your tours.
Flexible schedule: Use any day, any time. Travel over multiple days or on next trip. Never expires.
Easy to use: Stories play automatically by GPS. Hands-free. Get HELP all day: Call, Chat, or Email.
At your own pace: No group. Take breaks for photos/ snacks/hikes. Go at your own pace.
Offline use: No cell signal or wifi required. Offline GPS Map & route. Stop-to-stop direction.
Don't miss a thing: Full itinerary, travel tips, professionally narrated videos, text, and hidden gems.
Exclusions:
Transportation, parking fees, food, and drinks.
Entry tickets or reservations to any attractions along the route.
Car Rental: Please arrange a rental car at the closest airport or train station.