Tour Details



Walking


1 - 2 Hours



Purchase QTY


One Per Person



Distance


1+ miles



Audio Stories


36+



Self Guided


At Your Own Pace



Tour Benefit


Tour Anytime
Any Day



Works Offline


100%
Money-back
Guarantee
Welcome to the Bar Harbor Tour
Return to the extravagance of the Gilded Age in Bar Harbor, Maine. Once the vacation destination of choice among some of America's wealthiest families, this quaint seaside town is still chock full of lavish historic architecture. Dive into Bar Harbor's rich history, stroll alongside the ocean, and learn how the lobster became a Maine icon!
We are proud to be a part of the official Maine Tourism Association!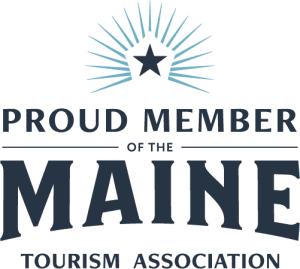 About the Tour
Your tour begins at the Bar Harbor Pier. From there, you'll head west and hear about Bar Harbor's early days as a fishing town and its transformation during the Gilded Age.
You'll then have the chance to cross a land bridge to the beautiful, untouched Bar Island—a must-see for visitors! After that, you'll enter the West Street Historic District, which is packed with gorgeous homes dating back to the Gilded Age!
The first major landmark you'll find in the historic district is La Rochelle, an extravagant Gilded Age mansion that now functions as a museum. Continuing on toward the Primrose Inn, you'll hear about a fire that ravaged the town, from how it started to how it changed Bar Harbor.
Next up are the Holy Redeemer Catholic Church and St. Saviour's Episcopal Church, each displaying eye-catching and totally unique styles. Past those is the Jessup Memorial Library, which dates back almost 150 years!
At the Abbe Museum, up next, you'll find a collection dedicated to the Native Wabanaki of the region. Then there's the Village Green, designed by the same woman who designed the White House Rose Garden!
Then it's time to stroll down Main Street, loaded with shops, restaurants, and cafes offering anything your heart desires.
Afterward, you'll head to the Shore Path, which, as you might expect, leads you along the picture-perfect waterfront. As you walk and take in the scenery, you'll learn more about Bar Harbor's earliest history and how to spot some of the area's prettiest wildflowers. You'll also come across an extraordinary landmark deposited in Bar Harbor during the Ice Age!
Next is a personal tennis court-turned-public park, which is an excellent example of how Bar Harbor has transformed since the Gilded Age. Right next to that is the Bar Harbor Inn, an essential part of the town since 1887! Your tour concludes just beyond the inn, right by the spot where you began.
Dive Deeper into Maine's Treasures with our Bundle
With pre-planned routes and key attractions, you'll save time and create memories at your pace. Make the most of your time in Maine with our Self-Guided Driving & Walking Bundle of Maine Tours.
How does it work?
Once you book a tour, you'll get a text/email with instructions.
Download the app (while in good wifi/signal) and use your unique password to access your tours.
To begin touring, go to the starting point and launch the app.
The audio starts automatically once you reach the starting point. Stick to the tour route & speed limit for the best experience.
Please note that no one will meet you at the starting point.
What You'll See
Welcome to Bar Harbor

Bar Island Trail

West Street Historic District

The Tides, La Rochelle

Primrose Inn

Holy Redeemer Catholic Church

St. Saviour's Episcopal Church

Jesup Memorial Library

Abbe Museum

Village Green

Main St

Shore Path

Frenchman Bay

Balance Rock

Grant Park

Bar Harbor Inn
Preview the Tour
Bar Island Wildlife Audio Story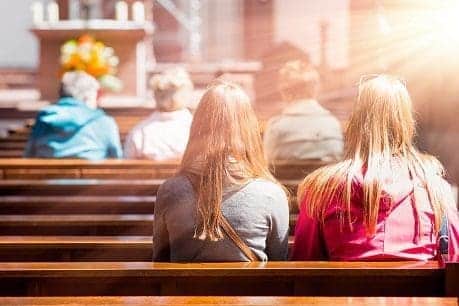 Holy Redeemer Catholic Church Audio Story
Village Green Audio Story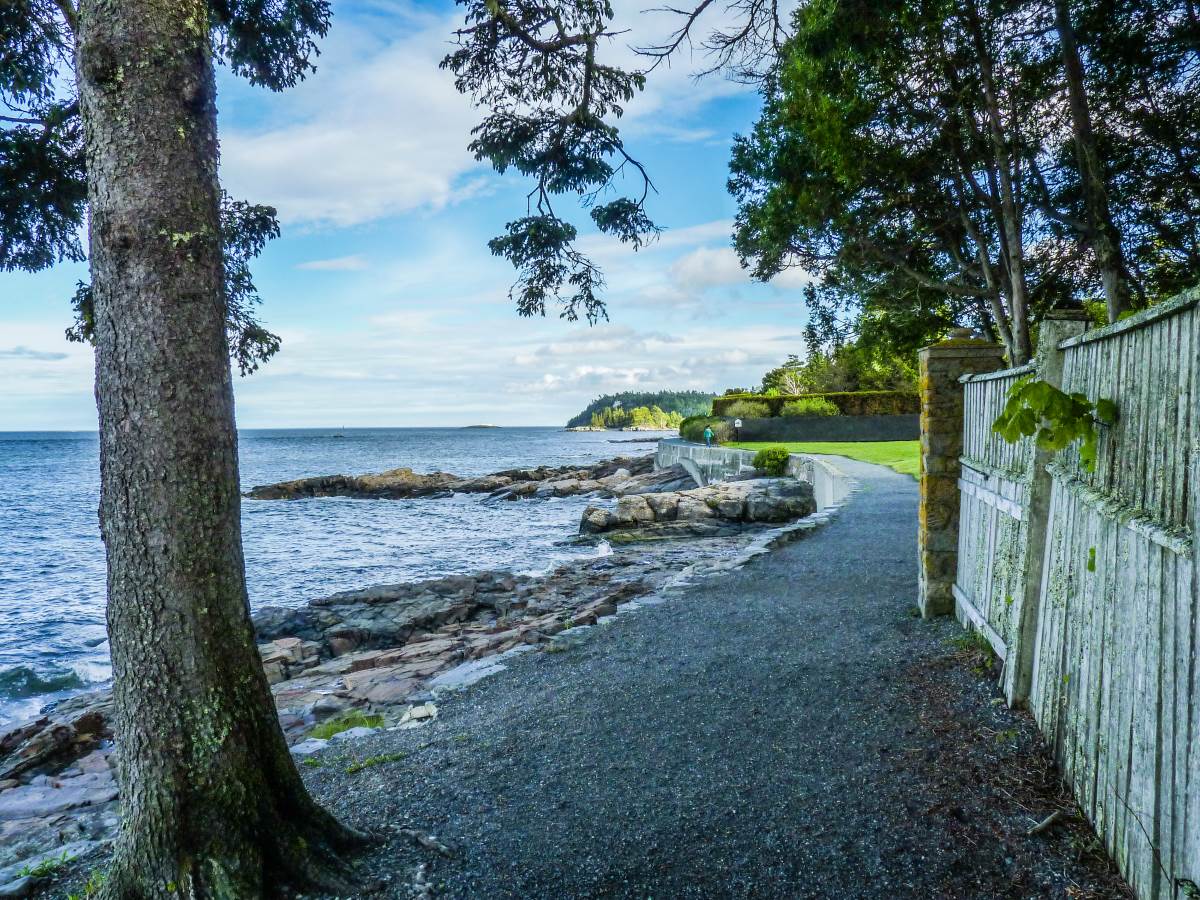 Shore Path Audio Story
Tour FAQs
Bar Harbor is located on Mount Desert Island along the coast of Maine, USA.
Yes, Bar Harbor is worth visiting for its stunning coastal scenery, Acadia National Park, charming downtown, and outdoor recreational opportunities.
Spending 2 to 3 days in Bar Harbor allows you to explore the town, visit Acadia National Park, and enjoy its attractions and natural beauty.
The best months to visit Bar Harbor are from late spring to early fall, particularly June to September, when the weather is pleasant and most attractions are open.
Bar Harbor is famous for being the gateway to Acadia National Park, its stunning coastal landscapes, outdoor activities, and historic charm.
While you can experience some highlights in 2 days, extending your stay to 3 days allows for a more relaxed exploration of the area.
Maine can be moderately expensive to visit, especially during peak tourist seasons. Accommodation, dining, and activity costs can vary.
Three popular foods in Maine are lobster, clam chowder, and blueberry pie.
Outdoor activities in Bar Harbor include hiking in Acadia National Park, kayaking, whale watching, and enjoying scenic boat tours.
In Bar Harbor, you can explore the downtown area, enjoy fresh seafood, take boat tours, hike in Acadia National Park, and visit attractions like the Abbe Museum.
Yes, Bar Harbor is known for its delicious lobster dishes, and you can find various seafood restaurants offering fresh lobster rolls and other seafood specialties.
Yes, there are several nearby islands that you can explore from Bar Harbor, including Mount Desert Island (where Bar Harbor is located), Isle au Haut, and the Cranberry Isles.
Absolutely, Bar Harbor offers whale watching tours that allow you to see various whale species, seals, and other marine life in their natural habitat along the coast of Maine.
Inclusions and Exclusions
Inclusions:
App on your phone: A link to download the Action Tour Guide App and Password for your tours.
Flexible schedule: Use any day, any time. Travel over multiple days or on next trip. Never expires.
Easy to use: Stories play automatically by GPS. Hands-free. Get HELP all day: Call, Chat, or Email.
At your own pace: No group. Take breaks for photos/ snacks/hikes. Go at your own pace.
Offline use: No cell signal or wifi required. Offline GPS Map & route. Stop-to-stop direction.
Don't miss a thing: Full itinerary, travel tips, professionally narrated videos, text, and hidden gems.
Exclusions:
Transportation, parking fees, food, and drinks.
Entry tickets or reservations to any attractions along the route.
Car Rental: Please arrange a rental car at the closest airport or train station.