Tour Details



Walking


1 - 2 Hours



Purchase QTY


One Per Person



Distance


2+ miles



Audio Stories


26+



Self Guided


At Your Own Pace



Tour Benefit


Tour Anytime
Any Day



Works Offline


100%
Money-back
Guarantee
Welcome to the Self-Guided Walking Tour of Battery Park, NYC
This comprehensive New York city tour covers must-see vista points of the Statue of Liberty, Ellis Island, and Staten Island, as well as poignant monuments and the grand Castle Clinton. You're probably wondering why it's called "Battery." Well, this site was once home to several artillery batteries or canons. Its prime waterfront location, at the apex of two rivers, makes it a strategic military outpost.
Our self-guided walking tours in NYC lets you experience the city's many wonders at your own pace. Do check our other New York city tours here.
About the Tour
This self-guided audio and GPS tour of NYC's Battery Park begins at the Netherlands Monument, where you'll hear about the critical impact of the Dutch in early New York (did you know the city used to be called New Amsterdam?).
Next on the Battery Park walking tour, those with any Italian heritage will want to stop by the Alberti Marker and the statue of Giovanni de Verrazzano! The former was the first Italian to set foot in New York, while Verrazzano was a critical explorer.
After that, visit the lovely pier, where you'll hear the fascinating story behind the war memorials here, from the clock, which serves as the earliest World War I memorial, to the Korean War Memorial. 
Then it's on to the main event! Look across the waters to the world-famous Statue of Liberty. Learn the details of the statue's hugely tricky construction, the symbolism behind it, and the man who made it all possible. Then turn to Ellis Island just beneath it to get a glimpse into the lives of New York's early immigrants, all of whom landed on that very island before stepping into the New World.
Continuing, you'll get to visit an actual castle that once served as an important military fortress. On your way to the poignant World War II Memorial, learn more about how immigration transformed New York and how New York transformed its new arrivals. Afterward, find Staten Island on the horizon and hear the wild tale of how it was won in a boat race!
Finally, on the Battery Park walking tour, visit the unique, shining SeaGlass Carousel, a perfect place for the little ones to blow off some steam, and the ideal spot to pick up a boat to Staten Island or the Statue of Liberty.
Starting Point Address: 3825 State St, New York, NY 10004
Discover the Hidden Treasures of NYC
Experience the energy and excitement of New York City like a true local with our NYC Like A New Yorker Self-Guided Walking Tours Bundle! Whether you're a first-time visitor or a seasoned NYC veteran, our bundle offers a unique perspective on the city's rich history and culture. So, put on your walking shoes and get ready to discover the real New York City like a true New Yorker!
How does it work?
Once you book a tour, you'll get a text/email with instructions.
Download the app (while in good wifi/signal) and use your unique password to access your tours.
To begin touring, go to the starting point and launch the app.
The audio starts automatically once you reach the starting point. Stick to the tour route & speed limit for the best experience.
Please note that no one will meet you at the starting point.
What You'll See
Welcome to Battery Park

Netherland Monument

Alberti & Verrazzano Statue

Pier A North River

Pier Clock and Korean War Memorial

American Merchant Mariners' Memorial

Statue of Liberty

Castle Clinton National Monument

The Immigrants Statue

East Coast Memorial

SeaGlass Carousel
Preview the Tour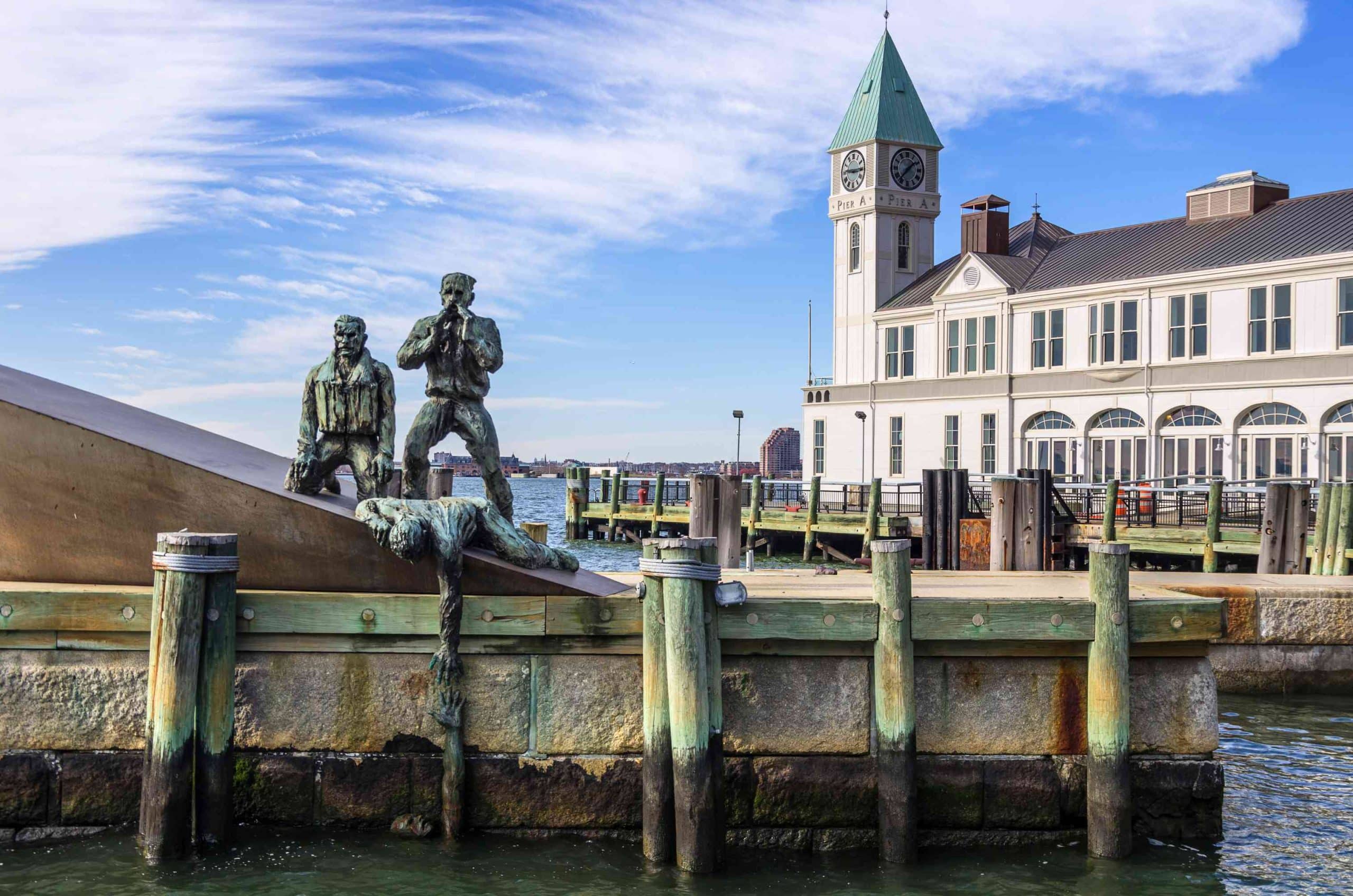 Welcome Audio Story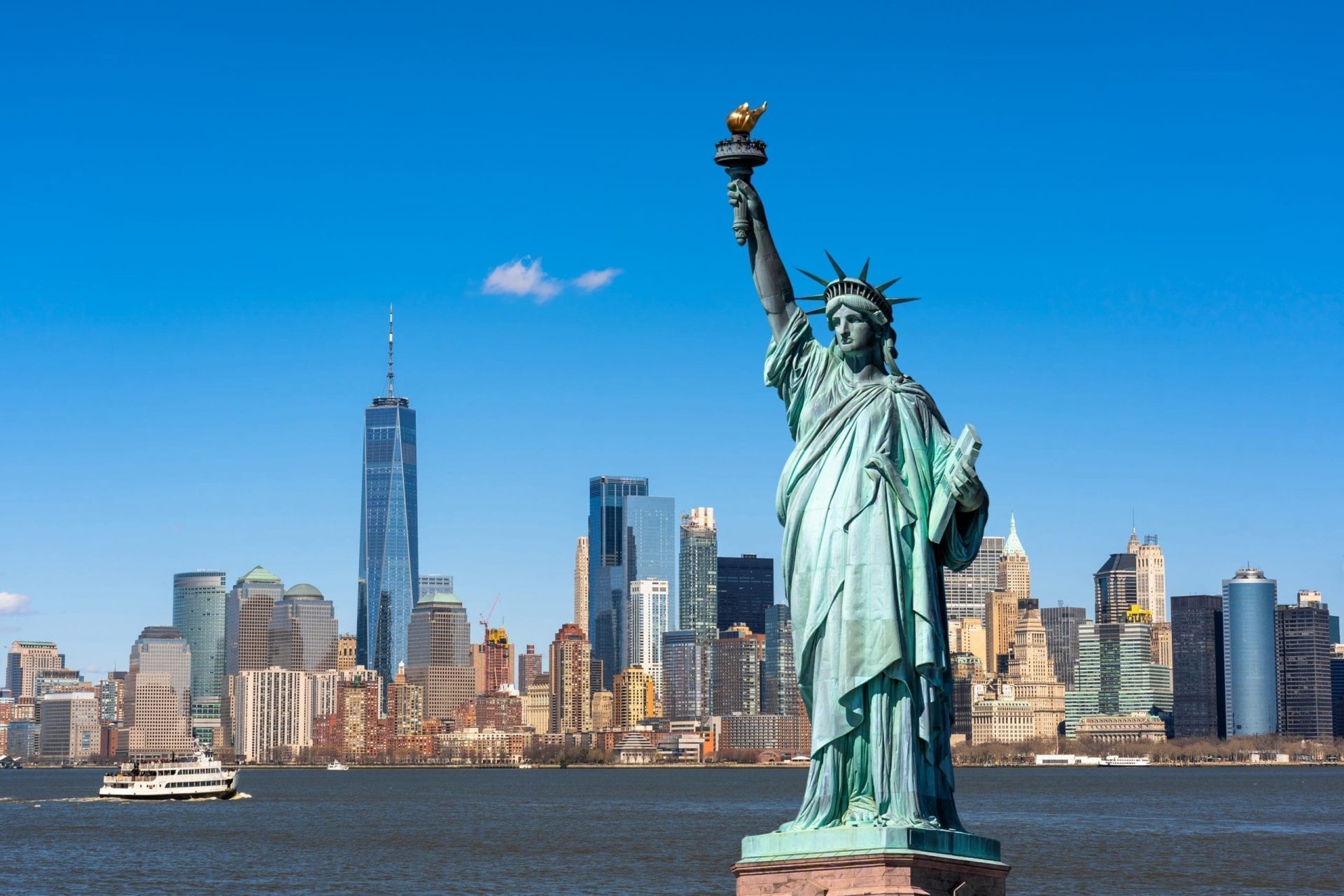 Statue of Liberty Audio Story
Inclusions and Exclusions
Inclusions:
App on your phone: A link to download the Action Tour Guide App and Password for your tours.
Flexible schedule: Use any day, any time. Travel over multiple days or on next trip. Never expires.
Easy to use: Stories play automatically by GPS. Hands-free. Get HELP all day: Call, Chat, or Email.
At your own pace: No group. Take breaks for photos/ snacks/hikes. Go at your own pace.
Offline use: No cell signal or wifi required. Offline GPS Map & route. Stop-to-stop direction.
Don't miss a thing: Full itinerary, travel tips, professionally narrated videos, text, and hidden gems.
Exclusions:
Transportation, parking fees, food, and drinks.
Entry tickets or reservations to any attractions along the route.
Car Rental: Please arrange a rental car at the closest airport or train station.