Tour Details



Driving


3 - 5 Hours



Purchase QTY


One Per Car



Distance


48+ miles



Audio Stories


27+



Self Guided


At Your Own Pace



Tour Benefit


Tour Anytime
Any Day



Works Offline


100%
Money-back
Guarantee
Welcome to the Big Cypress Tour
Take the road less traveled with this self-guided driving tour through the lush wetlands of Big Cypress National Preserve. Stroll along scenic boardwalks through the preserve's diverse habitats, dig into the fraught history of this fragile ecosystem, and of course, keep your eyes peeled for alligators! As you tour this serene and strangely beautiful land, you'll hear about the Seminole tribe, plans to destroy the preserve to build an airport, and a whole lot more.
About the Tour
The below information about the tour is from Miami. If you start the tour from Ochopee, the information will simply be in reverse. 
Your Big Cypress tour begins on the outskirts of Miami, right near the entrance to the Big Cypress National Preserve. As you drive, you'll first pass the Miccosukee Indian Village and hear about the history of indigenous people in south Florida. Then you'll get a feel for more recent history, like the artist who put this landscape on the map.
The first trail you'll see is the Tree Snail Hammock Trail, where you can spot rare snails known as "living jewels." Beyond that is the secluded Loop Road. Cruising through the lush greenery, you'll learn about the history of the road, including grand plans for a new Miami.
Gator Hook Trail, up next, offers adventure-seekers a chance to actually wade into the swamp and really immerse themselves in this verdant wilderness. Around here, you'll also get familiar with a 1960s plan to build an airport over Big Cypress, and what happened to that scheme.
Then you'll see Kirby Storter Roadside Park, one of the preserve's most iconic attractions. Featuring a boardwalk through a lush forest, this is one you won't want to miss!
Another roadside park waits just ahead, known as one of the best spots around to spot some local wildlife. Beyond that is the ever-quirky "smallest post office in America," where you'll certainly want to pick up an unusual souvenir!
Finally, you'll arrive at the Nathaniel P. Reed Visitor Center, where your tour will conclude.
Starting Point  Addresses
From Miami: 29701 SW 8th St, Miami, FL 33194
From Ochopee: 33000 Tamiami Trail E, Ochopee, FL 34141
Florida Unveiled: The Ultimate Sunshine State Experience:
Florida Self-Guided Driving Tours Bundle encompasses four remarkable destinations: Big Cypress Florida, Florida Everglades, Miami City, and Florida Keys. Whether you seek adventure, relaxation, or cultural immersion, this carefully curated bundle promises an unforgettable journey through the heart of the Sunshine State. Embark on this captivating journey and create memories that will last a lifetime.
How does it work?
Once you book a tour, you'll get a text/email with instructions.
Download the app (while in good wifi/signal) and use your unique password to access your tours.
To begin touring, go to the starting point and launch the app.
The audio starts automatically once you reach the starting point. Stick to the tour route & speed limit for the best experience.
Please note that no one will meet you at the starting point.
What You'll See
Welcome

Five Habitats

Miccosukee Indian Village

The Seminole

Sam Vinikoff

Artists in Residence

Tree Snail Hammock Trail

Loop Road

Colorful Characters

Big Cypress Jetport

Gator Hook Trail

Preserve or Park?

Kirby Storter Roadside Park

Off-Road Woes

Cypress Survival

H.P. Williams Roadside Park

Florida Panther

The Smallest Post Office in America

Visitor Center
Preview the Tour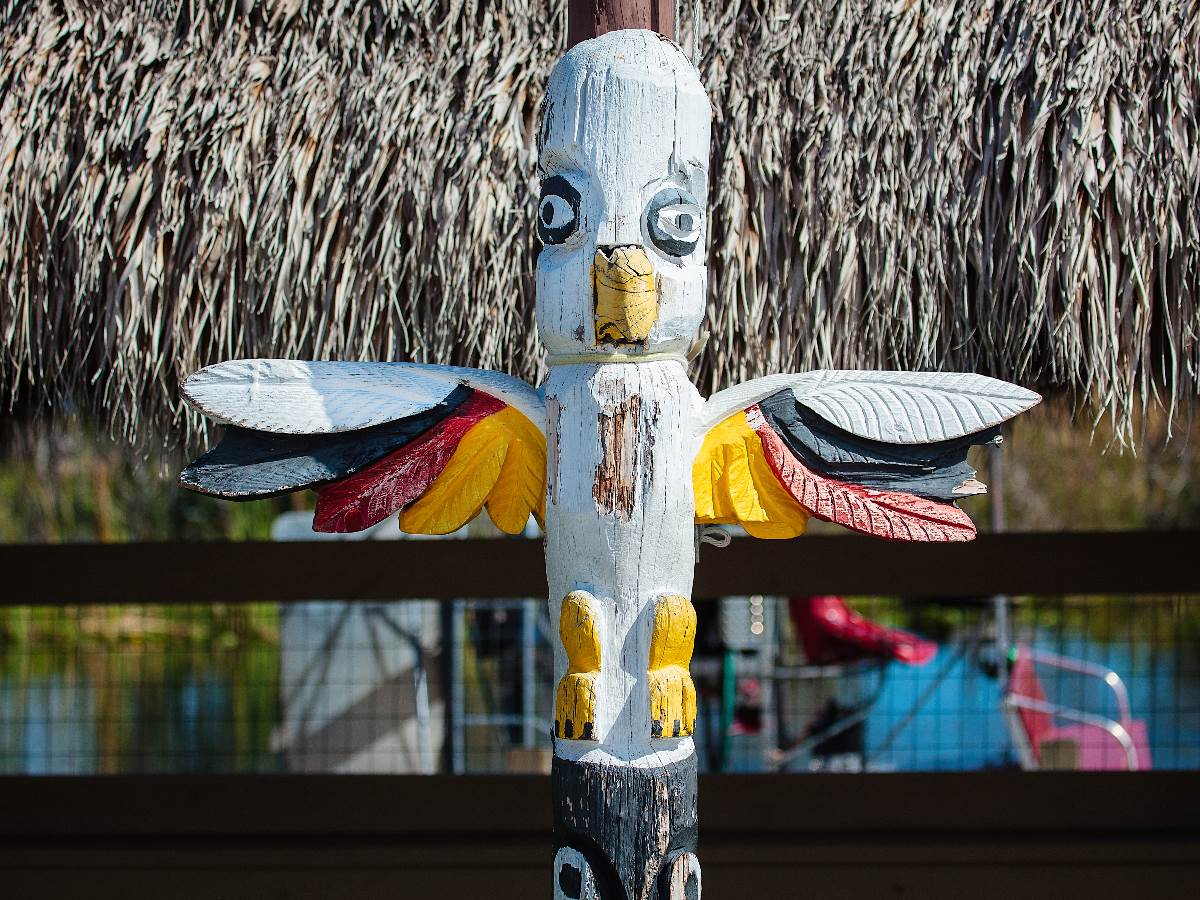 Miccosukee Indian Audio Story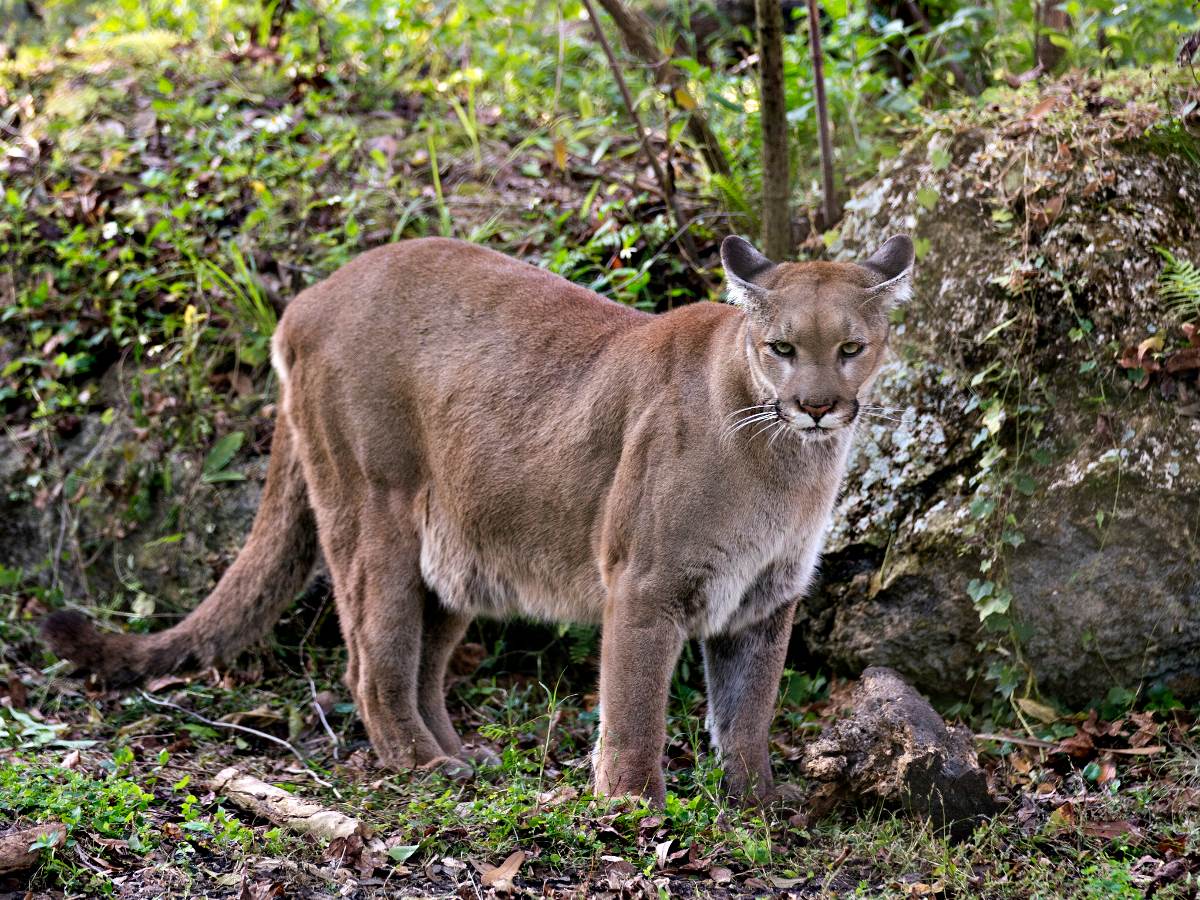 Florida Panther Audio Story
Tour FAQs
The Big Cypress National Preserve is primarily managed for conservation purposes, aiming to protect its unique ecosystems, wildlife, and natural resources.
Big Cypress is important because it provides critical habitat for a diverse range of plant and animal species, including the endangered Florida panther. It also helps maintain the health of the Greater Everglades ecosystem.
Cypress wood is highly valued for its natural durability, resistance to rot, and beautiful grain patterns. It is often used in construction, furniture-making, and decorative applications.
Visitors can enjoy activities such as hiking, wildlife viewing, birdwatching, camping, kayaking, fishing, off-road vehicle tours, and nature photography in Big Cypress National Preserve.
Yes, pets are allowed in certain areas of Big Cypress National Preserve, but they must be kept on a leash at all times and are not permitted on designated wilderness trails.
There are several trails in Big Cypress National Preserve, including the Florida National Scenic Trail, Bear Island Trail, Gator Hook Trail, and the Kirby Storter Roadside Park Trail.
Big Cypress National Preserve is home to a variety of wildlife, including the Florida panther, black bear, alligator, white-tailed deer, otter, wading birds, and many species of reptiles and amphibians.
Numerous animals, including bobcats, raccoons, opossums, river otters, snakes, turtles, and various bird species, live in the preserve in addition to the Florida panther.
The Cypress Falls hike is approximately [Length of the hike] miles long. Please refer to the official park resources or trail guides for precise information.
No, the American crocodile is not commonly found in Big Cypress National Preserve. However, the American alligator, which is often confused with crocodiles, can be found in the preserve's wetlands and waterways.
Big Cypress National Preserve is accessible by car via I-75 (Alligator Alley) or US-41 (Tamiami Trail). The preserve has various entry points and visitor centers, so it's recommended to consult maps and park information for specific directions.
Big Cypress National Preserve features diverse landforms, including cypress domes, prairies, sloughs, wetlands, hardwood hammocks, and strands.
The winter dry season, from December to April, is generally considered the best time to visit Big Cypress National Preserve. The weather is pleasant, and wildlife is more active during this time.
Inclusions and Exclusions
Inclusions:
App on your phone: A link to download the Action Tour Guide App and Password for your tours.
Flexible schedule: Use any day, any time. Travel over multiple days or on next trip. Never expires.
Easy to use: Stories play automatically by GPS. Hands-free. Get HELP all day: Call, Chat, or Email.
At your own pace: No group. Take breaks for photos/ snacks/hikes. Go at your own pace.
Offline use: No cell signal or wifi required. Offline GPS Map & route. Stop-to-stop direction.
Don't miss a thing: Full itinerary, travel tips, professionally narrated videos, text, and hidden gems.
Exclusions:
Transportation, parking fees, food, and drinks.
Entry tickets or reservations to any attractions along the route.
Car Rental: Please arrange a rental car at the closest airport or train station.