Tour Details



Walking


1 - 2 Hours



Purchase QTY


One Per Person



Distance


2+ miles



Audio Stories


34+



Self Guided


At Your Own Pace



Tour Benefit


Tour Anytime
Any Day



Works Offline


100%
Money-back
Guarantee
Welcome to the Brooklyn Walking Tour
Chances are you already recognize the Brooklyn Bridge from movies set in New York. But did you know that this landmark almost didn't exist?  This comprehensive self-guided walking tour of NYC covers Brooklyn's two most popular neighborhoods: DUMBO & Brooklyn Heights. Discover must-see sights like the Brooklyn Bridge, iconic eateries like Grimaldi's, and hugely popular photo-ops like Pier 1 on this Brooklyn walking tour! 
Our New York city tours let you experience the city's many wonders at your own pace. Do check our other New York city tours here.
About the tour
This self-guided audio and GPS tour begins in the center of Brooklyn's popular DUMBO neighborhood and continues toward the waterfront. Get some picture-perfect views of the Manhattan Bridge and pick up some history along the way–and don't forget to snag that perfect shot!
Get your first good look at the famous East River at Main Street Park, where you'll also have gorgeous, uninterrupted views of Manhattan's skyline. As you admire the urban vista, hear the history behind New York's race to the sky with these towering structures.
Continuing along the river on the Brooklyn walking tour, you'll get insight into the suburb's early coffee industry kings and the bitter rivalry that kept them at each other's throats. Then, step inside the former warehouse of one of these kings for some quintessential Brooklyn pop-ups at Time Out Brooklyn!
Then, take in the entire span of the Brooklyn Bridge and hear about a panic that prevented New Yorkers from crossing it and the unorthodox solution the mayor came up with to reassure everyone!
As you walk toward the picturesque arches of Saint Ann's Warehouse, hear the true story of a conman who claimed he owned the Brooklyn Bridge — and made tons of money selling it over and over again!
And what would New York be without pizza? Please pay a visit to two of Brooklyn's most famous pizzerias next, and hear about the betrayals and bitter rivalry that pits them against one another to this day.
While taking in some of the waterfront's most beautiful sights along the next stretch of the tour, you'll hear about even more Big Apple history, from how immigrants reshaped the city to the side effects of the renaissance that Brooklyn has experienced.
Up next, you'll visit Brooklyn Heights, where author Norman Mailer wrote his most famous works. Then it's on to another literary landmark: Truman Capote's house. If you've ever wondered where the author of Breakfast at Tiffany's and In Cold Blood lived, it was right here in Brooklyn!
Next, stop by the iconic Saint George Hotel, where a famous scene from The Godfather was filmed. Finally, head to Cadman Park Plaza and hear about one New York mayor's Herculean struggle against corruption in the city. The Brooklyn walking tour will conclude here, not far from where it began.
Starting Point Address: Prospect St & Adams St, Brooklyn, NY 11201
Discover the Hidden Treasures of NYC
Experience the energy and excitement of New York City like a true local with our NYC Like A New Yorker Self-Guided Walking Tours Bundle! Whether you're a first-time visitor or a seasoned NYC veteran, our bundle offers a unique perspective on the city's rich history and culture. So, put on your walking shoes and get ready to discover the real New York City like a true New Yorker!
How does it work?
Once you book a tour, you'll get a text/email with instructions.
Download the app (while in good wifi/signal) and use your unique password to access your tours.
To begin touring, go to the starting point and launch the app.
The audio starts automatically once you reach the starting point. Stick to the tour route & speed limit for the best experience.
Please note that no one will meet you at the starting point.
What You'll See
Welcome

Brooklyn Bridge

Manhattan Bridge

Insta Inspo!

Main St Park

Pebble Beach: Coffee & Sugar War

Time Out

Jane's Carousel

Arches of St Ann's Warehouse

Grimaldi's vs Juliana's

Tammany Hall

142 Columbia Heights

The Towers Hotel

Truman Capote's House

St George Hotel

Cadman Plaza Park

War Memorial
Preview the Tour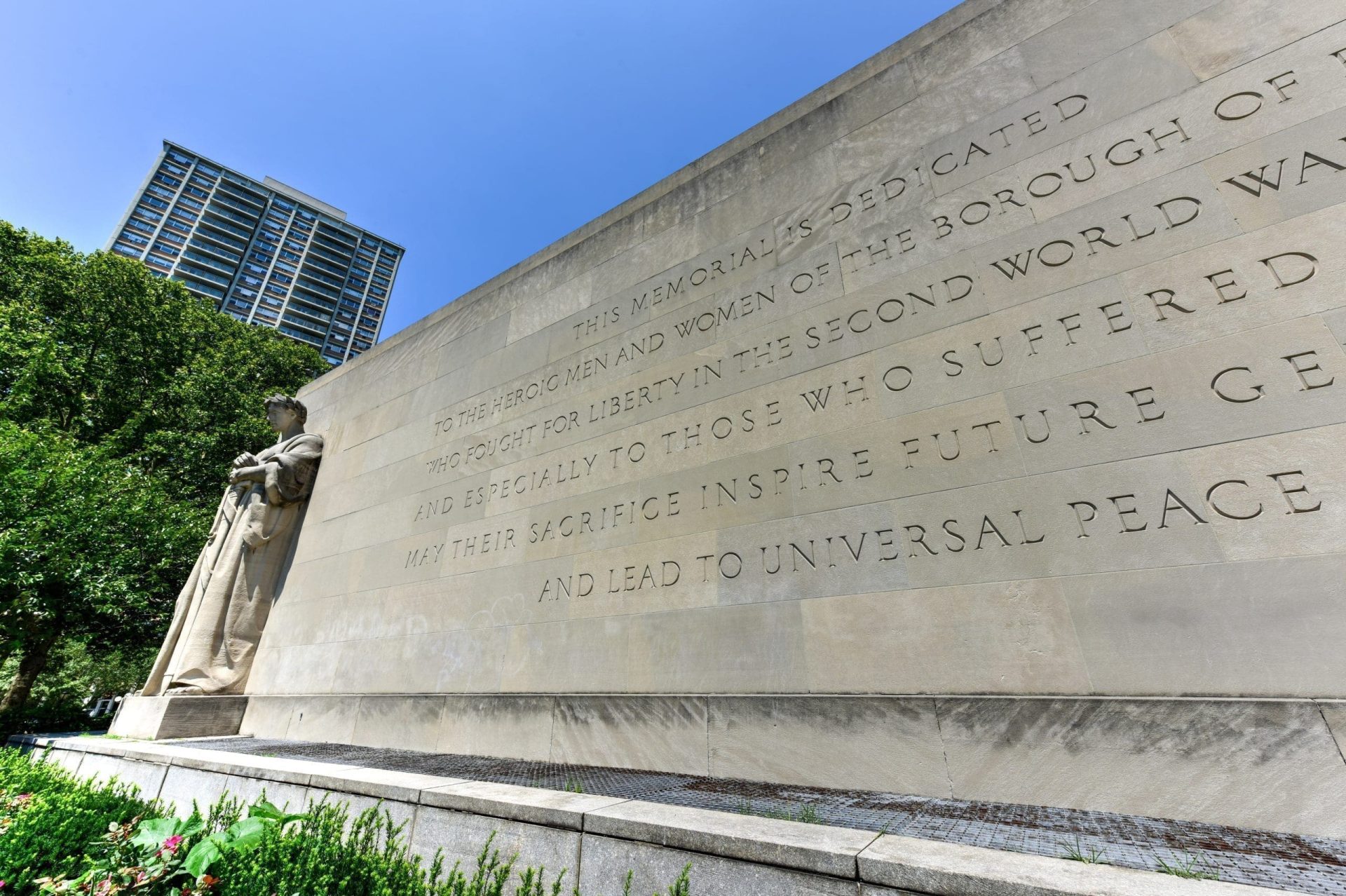 Welcome Audio Story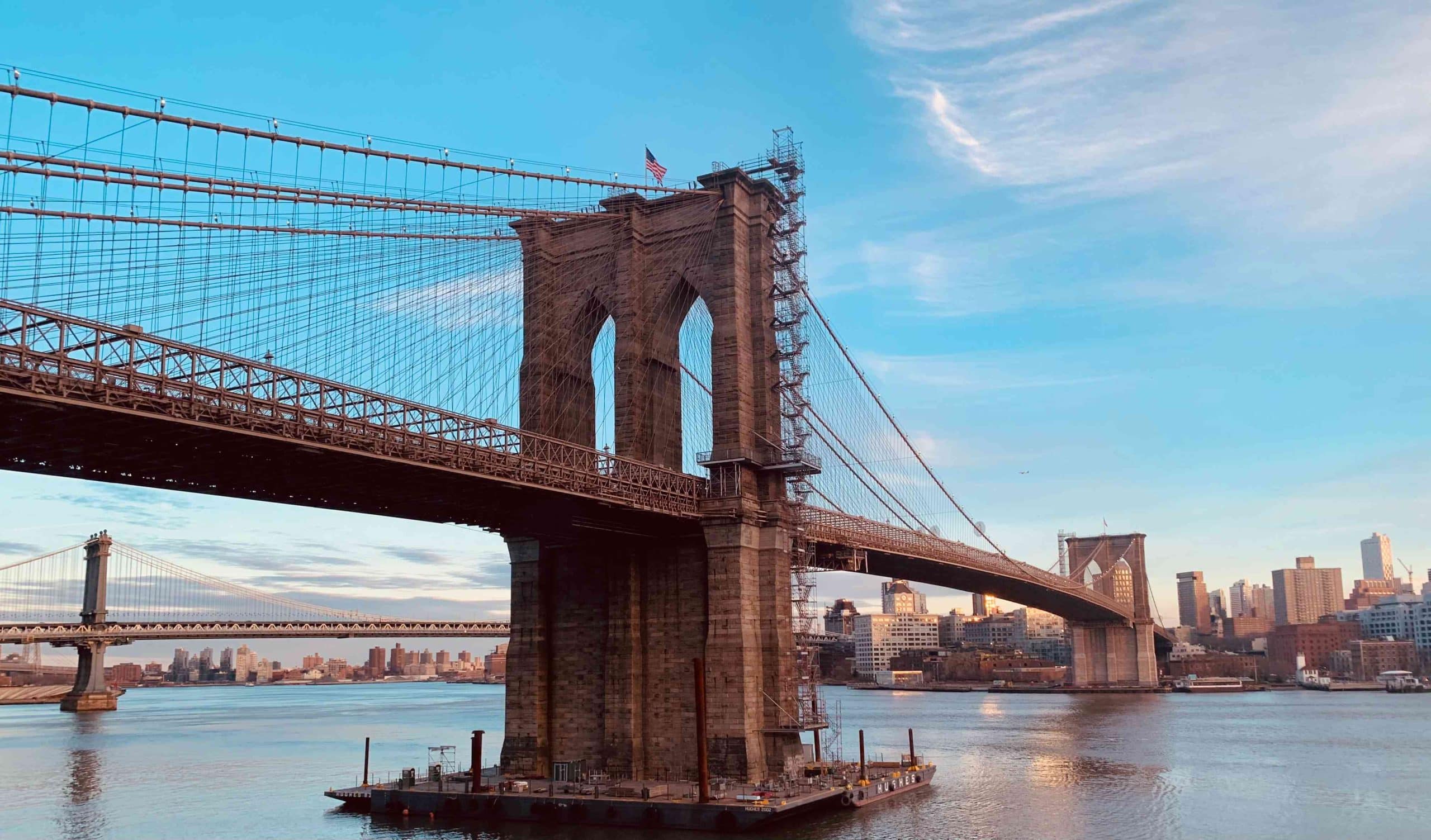 Brooklyn Bridge Audio Story
Inclusions and Exclusions
Inclusions:
App on your phone: A link to download the Action Tour Guide App and Password for your tours.
Flexible schedule: Use any day, any time. Travel over multiple days or on next trip. Never expires.
Easy to use: Stories play automatically by GPS. Hands-free. Get HELP all day: Call, Chat, or Email.
At your own pace: No group. Take breaks for photos/ snacks/hikes. Go at your own pace.
Offline use: No cell signal or wifi required. Offline GPS Map & route. Stop-to-stop direction.
Don't miss a thing: Full itinerary, travel tips, professionally narrated videos, text, and hidden gems.
Exclusions:
Transportation, parking fees, food, and drinks.
Entry tickets or reservations to any attractions along the route.
Car Rental: Please arrange a rental car at the closest airport or train station.