Tour Details



Walking


1 - 2 Hours



Purchase QTY


One Per Person



Distance


1+ miles



Audio Stories


38+



Self Guided


At Your Own Pace



Tour Benefit


Tour Anytime
Any Day



Works Offline


100%
Money-back
Guarantee
Welcome to the Chicago Millennium Park Walking Tour
Learn how architects, artists, and engineers collaborated with Chicago's movers and shakers to transform a railroad yard and parking lot into a magnificent park that has thrilled millions and become the envy of cities around the world.
​Understand the inspiration behind Anish Kapoor's huge, reflective Cloud Gate sculpture (nicknamed "The Bean"); Jaume Plensa's ever-changing, high-tech Crown Fountain; and Frank Gehry's exuberant, sculptural Jay Pritzker Music Pavilion and BP Bridge on this Chicago Walking tour.
About the Tour
Your tour through Millennium Park begins at the park's north end, by the Harris Theatre for Music and Dance. From there, you'll head south toward the Pritzker Pavilion while hearing some background on how the park came into existence.
Once at the impressive pavilion, you'll learn about the vast array of performances held here and the high-tech design which makes it all possible, as well as the man behind it: Jay Pritzker. Get the full story on this precocious kid who went from building model cities out of his grandfather's scrap wood to designing some of the most famous structures in the country.
As you continue, you'll come to the park's so-called "Secret Garden." Take a stroll along a peaceful boardwalk surrounded by plant life and listen to a little-known symbolism behind the garden's design. Then pause for a fantastic look at Chicago's skyline.
Next, you'll head past the Art Institute of Chicago and end up at the astonishing Crown Fountain. Get familiar with the intricately detailed "face towers" of the fountain, then head north toward Chicago's most famous sculpture.
At last, you'll arrive at Cloud Gate, known by the locals as "The Bean" (although the artist positively hates this name). Learn about the wacky artist behind it, as well as the technique he used to create such a huge, smooth surface. And don't forget to snap some surreal pictures of your reflection! The Chicago walking tour concludes here.
Starting Point Address: 201 E, Millennium Park Welcome Center, 201 E Randolph St, Chicago, IL 60601
How does it work?
Once you book a tour, you'll get a text/email with instructions.
Download the app (while in good wifi/signal) and use your unique password to access your tours.
To begin touring, go to the starting point and launch the app.
The audio starts automatically once you reach the starting point. Stick to the tour route & speed limit for the best experience.
Please note that no one will meet you at the starting point.
What You'll See
Jay Pritzker Pavilion

Lurie Gardens: Dark Plate and Light Plate

Look Around (Skyline)

Nichols Bridgeway

Contemporary Art (Boeing Gallery South)

Crown Fountain

Under the Bean (Cloud Gate)
Preview the Tour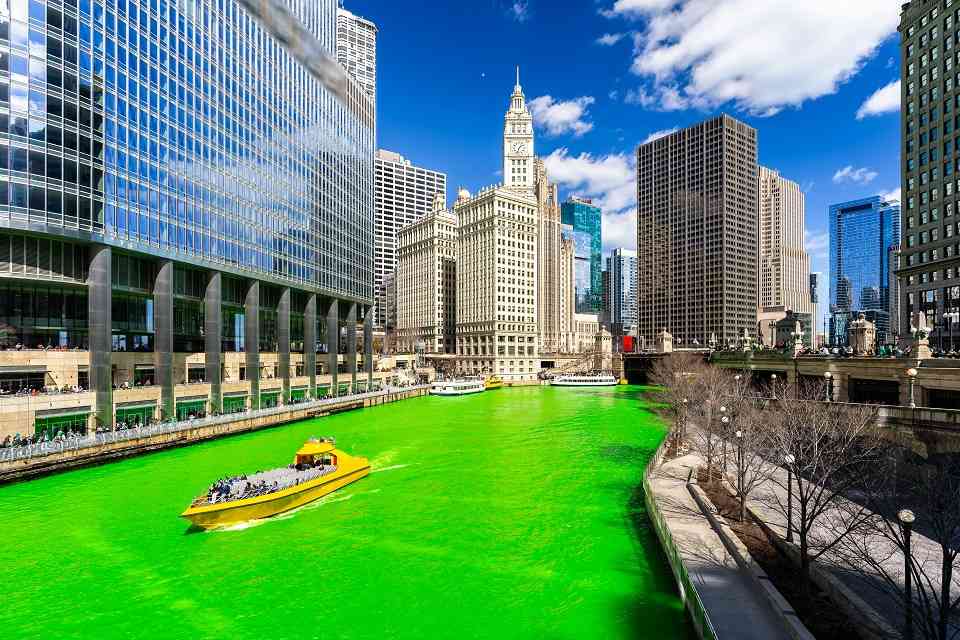 Welcome Audio Story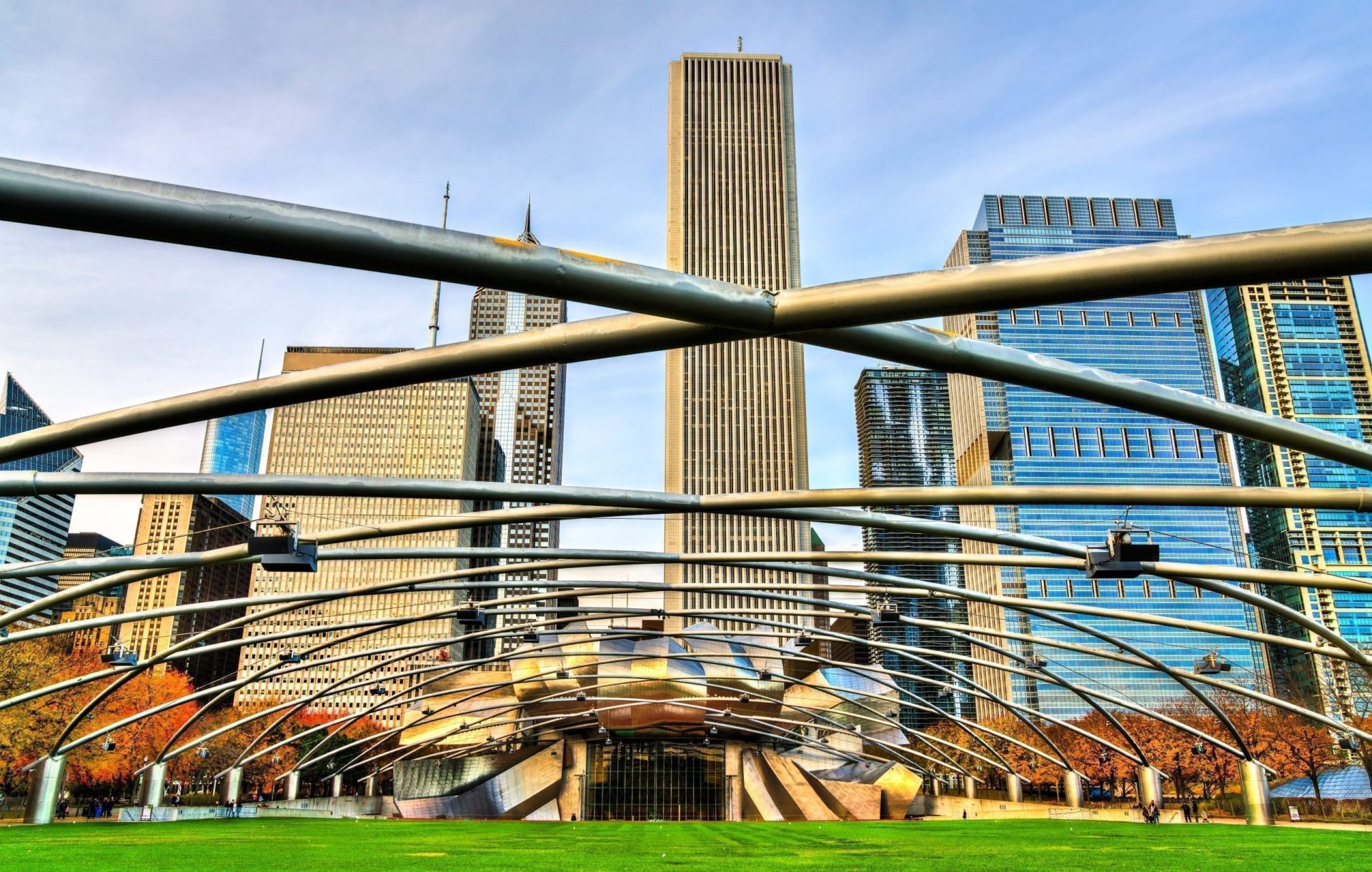 Jay Pritzker Pavilion Audio Story
Tour FAQs
The Chicago tour through Millennium Park begins at the park's north end.
The "Secret Garden" in Millennium Park offers beautiful green spaces, a peaceful boardwalk, and fantastic skyline views.
Yes, the Chicago Loop is highly walkable, with many attractions, shops, and restaurants within easy walking distance.
Yes, Chicago is a very tourist-friendly city, offering a wide range of attractions, tours, and activities to cater to visitors.
The best months to visit Chicago are during the spring (April to June) and fall (September to October), when the weather is pleasant, and there are various events and festivals
The best way to tour Chicago is by taking guided walking tours, boat tours on the Chicago River, or hop-on-hop-off buses to explore the city's main attractions.
Chicago offers excellent public transportation, including buses and the 'L' train system, making it easy to explore the city without a car. Walking and biking are also popular options.
One of the most famous routes in Chicago is the Magnificent Mile, a stretch of Michigan Avenue known for its upscale shopping, dining, and cultural landmarks.
Many consider North Michigan Avenue, also known as the Magnificent Mile, to be one of the prettiest streets in Chicago due to its stunning architecture, shopping, and dining options.
Celebrities often reside in affluent neighborhoods like Gold Coast, Lincoln Park, and Streeterville, where luxury homes and amenities are abundant.
The Riverwalk tour starts at the historic DuSable Bridge, and visitors will learn about this picturesque bridge and the iconic Wrigley Building.
Inclusions and Exclusions
Inclusions:
App on your phone: A link to download the Action Tour Guide App and Password for your tours.
Flexible schedule: Use any day, any time. Travel over multiple days or on next trip. Never expires.
Easy to use: Stories play automatically by GPS. Hands-free. Get HELP all day: Call, Chat, or Email.
At your own pace: No group. Take breaks for photos/ snacks/hikes. Go at your own pace.
Offline use: No cell signal or wifi required. Offline GPS Map & route. Stop-to-stop direction.
Don't miss a thing: Full itinerary, travel tips, professionally narrated videos, text, and hidden gems.
Exclusions:
Transportation, parking fees, food, and drinks.
Entry tickets or reservations to any attractions along the route.
Car Rental: Please arrange a rental car at the closest airport or train station.