Tour Details



Walking


1 - 2 Hours



Purchase QTY


One Per Person



Distance


0.1+ miles



Audio Stories


38+



Self Guided


At Your Own Pace



Tour Benefit


Tour Anytime
Any Day



Works Offline


100%
Money-back
Guarantee
Welcome to the Self-Guided Walking Tour of Grand Central Station, NYC
Did you know almost half of Manhattan's population passes through Grand Central every day? This comprehensive self-guided walking tour in NYC uncovers the hidden secrets of this historic landmark, including the Sky Ceiling, Whispering Gallery, and iconic Information Booth & Clock.
Our New York city tours let you experience the city's many wonders at your own pace. Do check our other New York city tours here.
About the Tour
This Grand Central Station walking tour begins just outside the terminal, on 42nd St. From here, you can admire the elegant entryway and learn about the statues that stand guard atop its grand entrance.
You'll enter the station via Vanderbilt Hall, a beautiful space named for the station's founders. Get the facts on the unbelievably wealthy Vanderbilt family and enter the Main Concourse, which you've seen in plenty of films and TV shows! This concourse is even more impressive in person, full of marble, crystal, and gold.
Next on this Grand Central Station walking tour, visit the famous clock and learn why it might just be worth $20 million! And did you know Grand Central practically invented time as we know it today? You'll learn all about that while crossing the vast concourse.
Turn your eyes skyward next, toward the remarkable Sky Ceiling. Each constellation painted here carries a special meaning, and you'll hear all about that as you trace the beautiful paintings from one end of the ceiling. Plus, learn about when NASA damaged the Main Concourse with a rocket!
After that, you'll unpack the hidden symbolism within the extravagant chandeliers and find out how the station's employees get from place to place without crossing the busy concourse.
Then, visit the often-overlooked Station Master's Office and hear about how part of Grand Central was once almost torn down by developers. Finally, head to the lower levels to visit the strange and wonderful Whispering Gallery and the lavish Oyster Bar, where New York's Roaring '20s have been beautifully preserved. This New York walking tour concludes here.
Starting Point Address: 42 St – Grand Central Station, New York, NY 10017, USA
Discover the Hidden Treasures of NYC
Experience the energy and excitement of New York City like a true local with our NYC Like A New Yorker Self-Guided Walking Tours Bundle! Whether you're a first-time visitor or a seasoned NYC veteran, our bundle offers a unique perspective on the city's rich history and culture. So, put on your walking shoes and get ready to discover the real New York City like a true New Yorker!
How does it work?
Once you book a tour, you'll get a text/email with instructions.
Download the app (while in good wifi/signal) and use your unique password to access your tours.
To begin touring, go to the starting point and launch the app.
The audio starts automatically once you reach the starting point. Stick to the tour route & speed limit for the best experience.
Please note that no one will meet you at the starting point.
What You'll See
Welcome/Introduction

42nd Street Sculpture and Clock

Vanderbilt Hall

Main Concourse Summary

The Information Booth & Clock

The Ticket Windows

The Sky Ceiling

The Chandeliers

The Walls of Glass

The West Staircase

The Station Master's Office

The New York Transit Museum

Whispering Gallery

Oyster Bar
Preview the Tour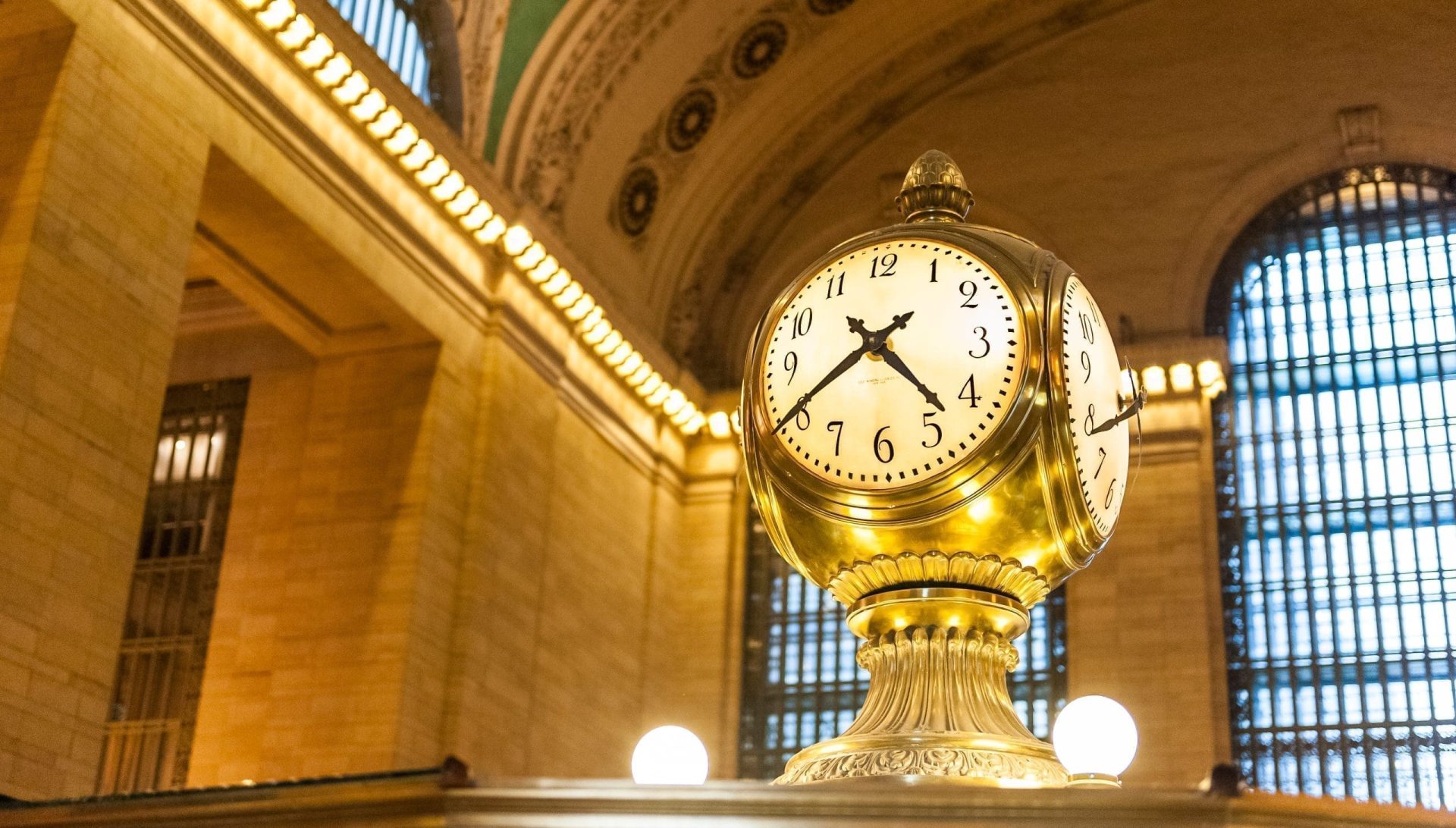 Welcome Audio Story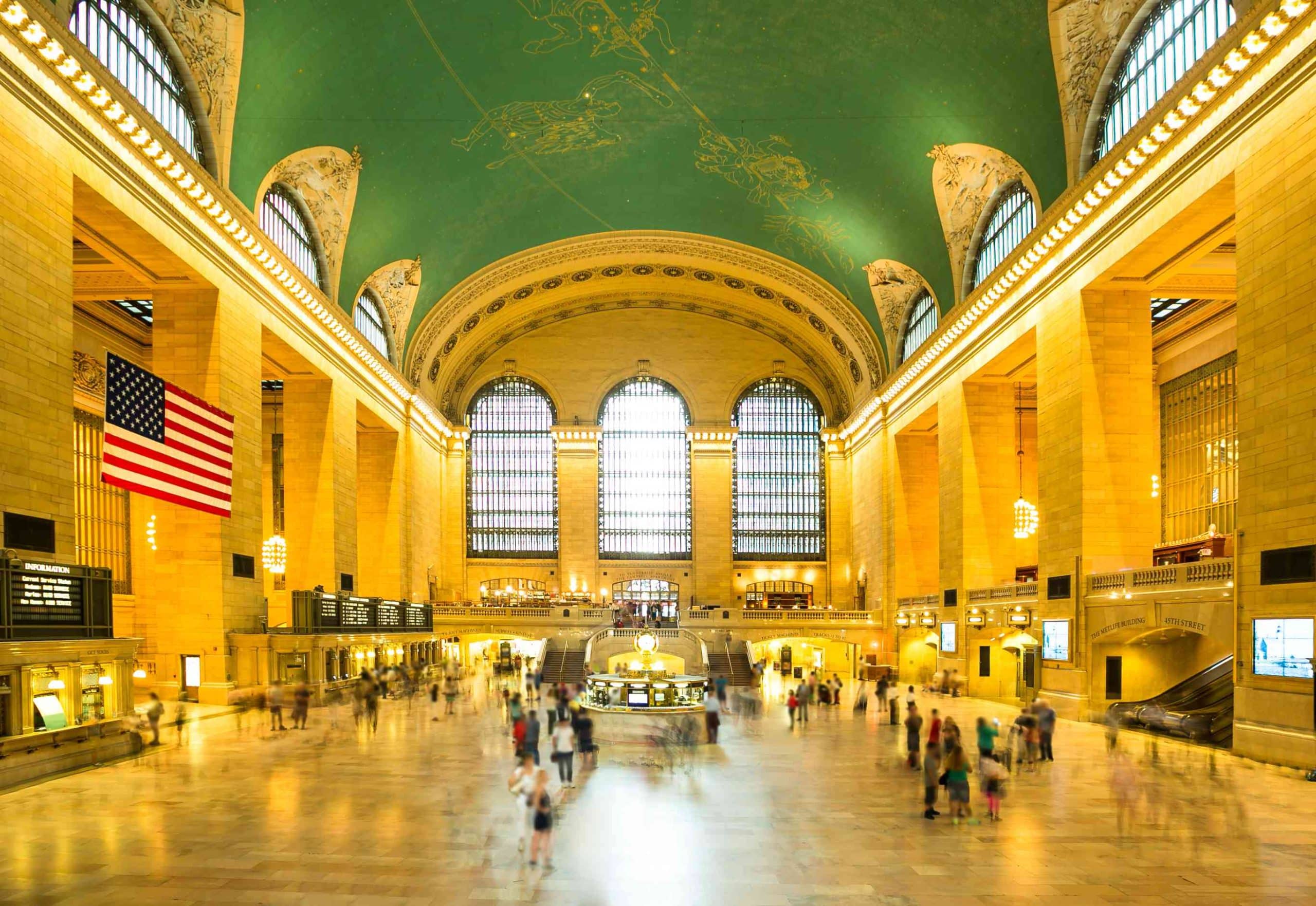 Vanderbilt Hall Audio Story
Inclusions and Exclusions
Inclusions:
App on your phone: A link to download the Action Tour Guide App and Password for your tours.
Flexible schedule: Use any day, any time. Travel over multiple days or on next trip. Never expires.
Easy to use: Stories play automatically by GPS. Hands-free. Get HELP all day: Call, Chat, or Email.
At your own pace: No group. Take breaks for photos/ snacks/hikes. Go at your own pace.
Offline use: No cell signal or wifi required. Offline GPS Map & route. Stop-to-stop direction.
Don't miss a thing: Full itinerary, travel tips, professionally narrated videos, text, and hidden gems.
Exclusions:
Transportation, parking fees, food, and drinks.
Entry tickets or reservations to any attractions along the route.
Car Rental: Please arrange a rental car at the closest airport or train station.