Tour Details



Driving


Per Tour 2 -3 Hours



Purchase QTY


One Per Car



Distance


Per Tour 25+ Miles



Audio Stories


Per Tour 30+



Self Guided


At Your Own Pace



Tour Benefit


Tour Anytime
Any Day



Works Offline


100%
Money-back
Guarantee
Welcome to the Smoky Mountains & Cades Cove Bundle Tour
Explore these picturesque mountains, uncover the rich history of the Cherokee and early settlers, and discover why this is the most-visited national park in the country. You'll discover beautiful overlooks, hiking trails, and waterfalls on one tour, then dive into the pioneer and Civil War history of Cades Cove with the next! If you don't want to miss a thing, this is the deal for you. 
About the Bundle
Your combo tour consists of a main Smoky Mountains tour and a tour of scenic Cades Cove. The main tour begins at the Oconaluftee Visitor Center. From there, you'll head past the Mingus Mill, a remnant of a once-thriving town. As you drive, you'll hear accounts of the Cherokee who once lived here, their legends, and their struggles to hold onto their land. Then you'll arrive at the Beech Flats Quiet Walkway, a perfect spot for a meditative stroll through nature.
After that, you'll come to the first major overlook: Charles Overlook. Once you've snapped some stunning photos, you'll continue toward Clingman's Dome, the highest peak in the Smokies. Atop that dome, you'll also find an observation deck offering unparalleled views of the mountains.
Then you'll come to the trail for Alum Cave, one of the most popular hikes in the park! After that is Chimney Tops Overlook, offering more phenomenal mountain views. Next up is another quiet walkway at Balsam Point, offering an easy wilderness walk for those looking to stretch their legs. You'll also hear plenty of little-known park history as you continue past yet another incredible vista and another secluded walkway.
As you continue toward Gatlinburg, you'll also have the chance to check out the pristine Cataract Falls. You'll pass the bizarre and famous Ripley's Believe It or Not in the town itself, a guaranteed family favorite stop! You'll then see Ogle Place, an old-timey homestead dating back to the 1800s. Then you'll arrive at the astonishing Rainbow Falls, which absolutely lives up to its name!
But that's not the only waterfall you'll see, as two more are not far off. Then there are the historic cabins of Ephraim Bales and Reagan Tub, offering a fascinating glimpse into the past. Finally, you'll reach the historic Ely's Mill, which is still in operation today! The main tour concludes here, but there are lots more on the Cades Cove tour!
Your tour of Cades Cove begins just west of Gatlinburg. From there, you'll continue west toward the scenic loop.
The first landmark is John Oliver Place, once home to some of the first homesteaders to make a living here. After that, you'll see the Primitive Baptist Church, one of three churches dating back to the 1800s. As you visit the next two—the Methodist Church and the Missionary Baptist Church—you'll uncover the devastating impact of the Civil War on this community.
Then it's on to Elijah Oliver Place, a beautifully-preserved homestead offering an authentic look at early pioneer life. After that, you can hike to Abrams Falls, a secluded, powerful waterfall.
Next, you'll reach Tipton Place, home to a Civil War veteran. Finally, you'll arrive at the Carter Shields Cabin, another idyllic homestead from a bygone era. Then you'll continue toward the start of the loop as you hear about the last family to call the cove home. Your tour will conclude near the start of the loop.
2023 Updates
Entrance Fee
Entrance to Great Smoky Mountains National Park is free. The park is one of the few national parks with no entrance fees. Find out why!
Winter Closures 2023:
Cades Cove Loop Road: Occasionally closed due to snow.
Clingmans Dome Road: Closed winter through March 31.
Scenic Serenity: Great Smoky, Cades Cove, Shenandoah & Blue Ridge Parkway Bundle
Uncover the breathtaking beauty of the Great Smoky Mountains, Cades Cove, Shenandoah National Park, and the scenic Blue Ridge Parkway with our self-guided driving tours bundle priced at just $39.99. Experience the serenity of untouched landscapes, wildlife encounters, and iconic scenic routes all in one.
Upgrade to Action+
For $99.99, you can upgrade to Action+ Annual Unlimited Subscription with 100+ tours. Use the tours as often as you like during your one-year subscription period. You also get free access to any new tours that come out during the time you are subscribed.
How does it work?
Once you book a tour, you'll get a text/email with instructions.
Download the app (while in good wifi/signal) and use your unique password to access your tours.
To begin touring, go to the starting point and launch the app.
The audio starts automatically once you reach the starting point. Stick to the tour route & speed limit for the best experience.
Please note that no one will meet you at the starting point.
What You'll See
Welcome - Oconaluftee Visitor Centre

Mingus Mill and Trail

Beech Flats Quiet Walkway

Webb View

Clingmans Dome

Clingmans Dome Tower

Clingmans Dome VC

Newfound Gap Story

Rockefeller Memorial

Morton Overlook

Morton Tunnel

Alum Cave

Chimney Tops Overlook

Turn for Cade Coves Tour Ahead

Balsom Point Quiet Walkway

Carlos Campbell Overlook

Sugarlands Valley Trail

Sugarlands Visitor Centre

Cataract Falls

Ripley's Believe It or Not!

Roaring Fork Motor Nature Trail

Ogle Place

Rainbow Falls

Grotto Falls

Place of a Thousand Drips

Baskin Creek Falls

Ephraim Bales Cabin

Reagan Tub Mill and Cabin

Elys Mill

Gatlinburg - Conclusion

Welcome to Cades Cove

The John Oliver Place

Primitive Baptist Church

Methodist Church

Missionary Baptist Church

Elijah Oliver Place

Abrams Falls

John Cable Grist Mill

Henry Whitehead House

Tipton Place

Carter Shields Cabin
Preview the Tour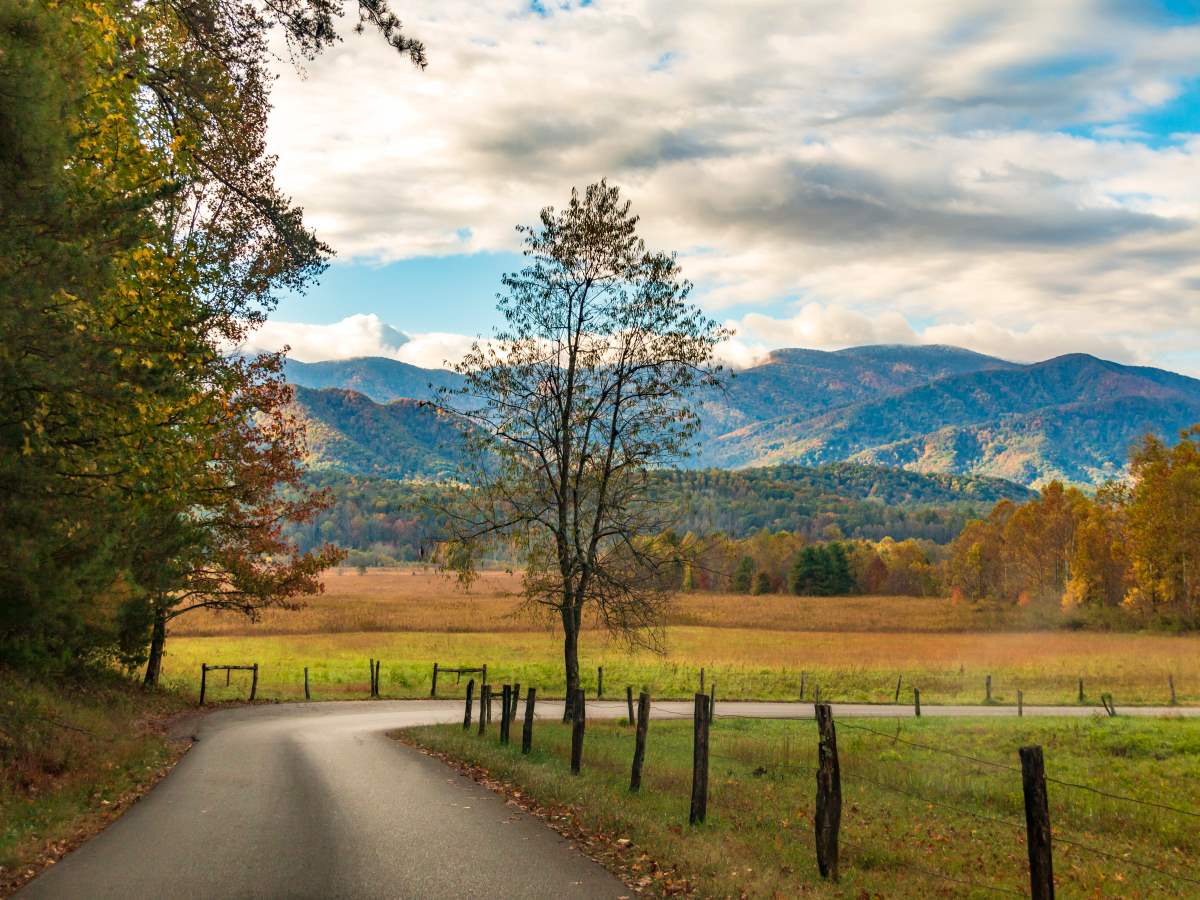 Welcome to Cades Cove Audio Story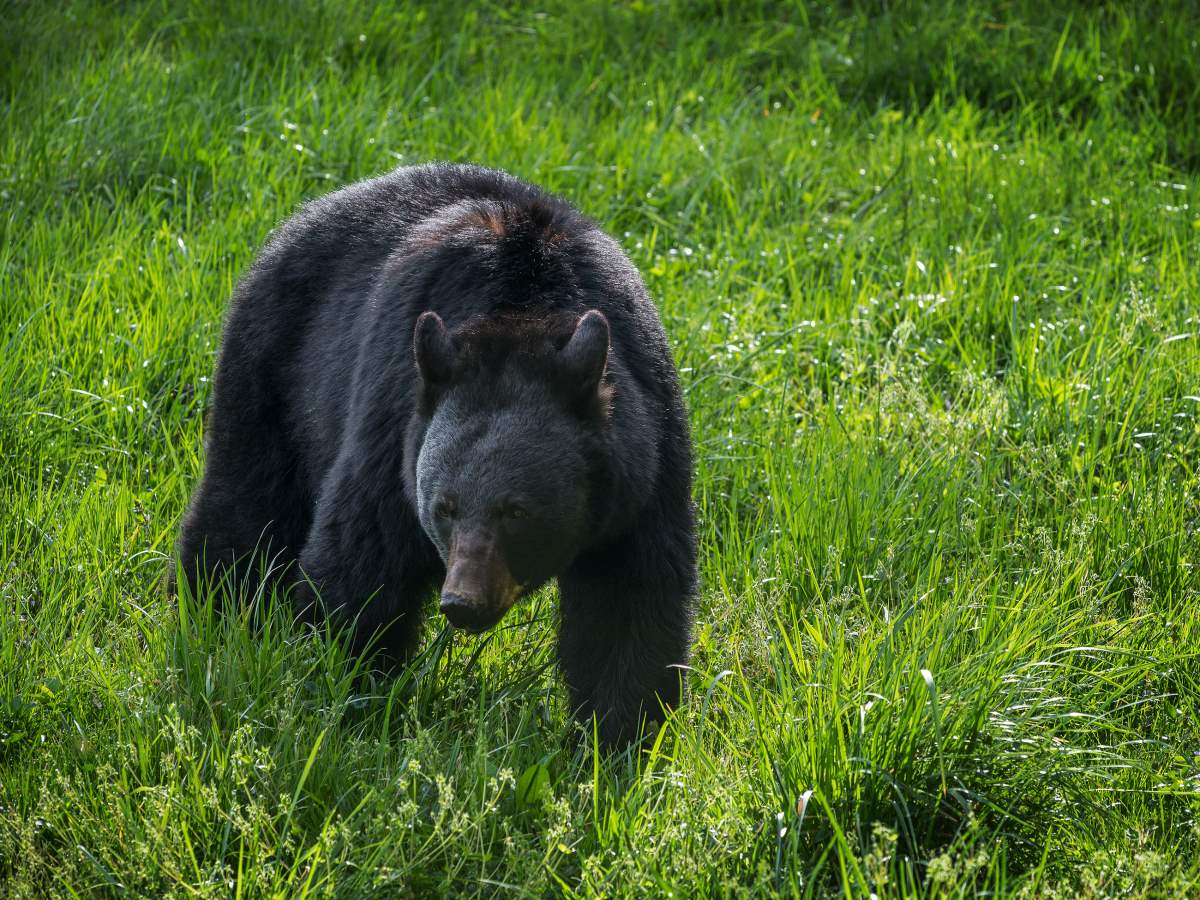 Smokies Wildlife Audio Story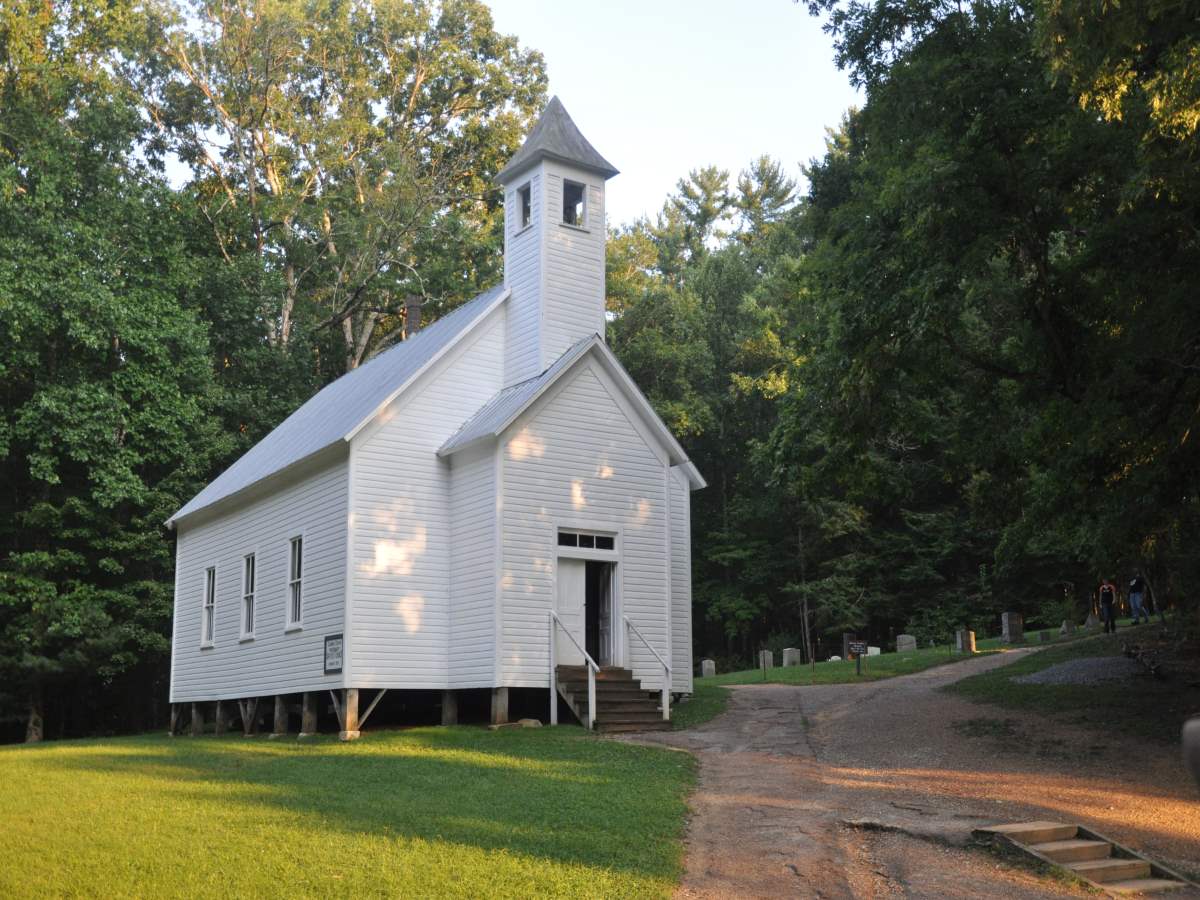 Missionary Baptist Church Audio Story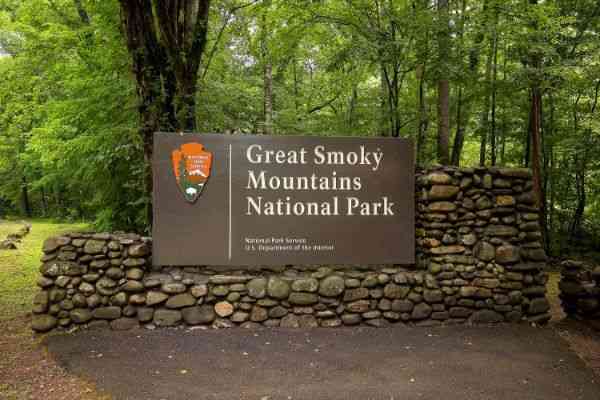 Welcome - Oconaluftee Visitor Center Audio Story
Inclusions and Exclusions
Inclusions:
App on your phone: A link to download the Action Tour Guide App and Password for your tours.
Flexible schedule: Use any day, any time. Travel over multiple days or on next trip. Never expires.
Easy to use: Stories play automatically by GPS. Hands-free. Get HELP all day: Call, Chat, or Email.
At your own pace: No group. Take breaks for photos/ snacks/hikes. Go at your own pace.
Offline use: No cell signal or wifi required. Offline GPS Map & route. Stop-to-stop direction.
Don't miss a thing: Full itinerary, travel tips, professionally narrated videos, text, and hidden gems.
Exclusions:
Transportation, parking fees, food, and drinks.
Entry tickets or reservations to any attractions along the route.
Car Rental: Please arrange a rental car at the closest airport or train station.