Tour Details



Driving


2 - 3 Hours



Purchase QTY


One Per Car



Distance


42+ miles



Audio Stories


37+



Self Guided


At Your Own Pace



Tour Benefit


Tour Anytime
Any Day



Works Offline


100%
Money-back
Guarantee
Hollywood Homes Self-Drive Tour
Visit all of your favorite Celebrity Homes and hear about their famous occupants! Drive from Sunset Strip to Bel Air and check out celeb homes in high-end Rodeo Drive, luxurious Beverly Hills, and star-studded Hollywood Hills. From the classic stars of yesterday to the mega-stars of today, this tour will talk about all of your favorite celebrities. End with a visit to the famous Hollywood Sign! Hear entertaining & exciting celebrity stories as you drive through legendary neighborhoods.
What does the self-guided Hollywood Homes tour include?
Visit all of your favorite celebrity homes and hear about the people who live there! From the classic stars of yesterday to the mega-stars of today, this tour gives you the inside scoop on all your favorite celebrities. See the staggering mansion where Jay Z and Beyonce live. Hear about the "nicest guy in Hollywood" and scandals galore. 
Choose from a list of famous figures, then let the GPS guide you to their houses and hear all about them once you arrive! If you've ever wanted to learn more about your favorite stars, this is the tour for you. This tour includes:
Johnny Depp
Keanu Reeves
Leonardo DiCaprio
Ariana Grande
Alex da Kid
Halle Berry
Dean Martin

Al Pacino

Lucille Ball
Michael Jackson
Kylie Jenner
Jay Z & Beyonce
Humphrey Bogart
Sharon Stone
Taylor Swift

Paul McCartney

Elton John
Cameron Diaz
Charlton Heston
Jack Nicholson
Bruno Mars
Will Ferrell
Robert Pattinson
Quentin Tarantino
Hollywood Sign
Our tour is regularly updated with the latest addresses of Hollywood celebrities and we keep adding new ones to the list. Have fun exploring.
Starting Point Address: 7994 Sunset Blvd, Los Angeles, CA 90046
Upgrade to the California Tours Bundle
This is a great time to visit California! With 12 tours across the state, our value-for-money California bundle (priced at just $39.99) gives you the flexibility to see all the top sights in the state at your own pace.
Route Map
What You'll See
Welcome

Johnny Depp

Ed Wood

Keanu Reeves

Leonardo DiCaprio

Ariana Grande

Alex da Kid

Diana Ross

Halle Berry

Dean Martin

Al Pacino

Lucille Ball

Michael Jackson

Kylie Jenner

Jay Z & Beyonce

Humphrey Bogart

Sharon Stone

Taylor Swift

Paul McCartney

Elton John

Cameron Diaz

Charlton Heston

Jack Nicholson

Bruno Mars

Will Ferrell

Robert Pattinson

Quentin Tarantino

Hollywood Sign
Preview the Tour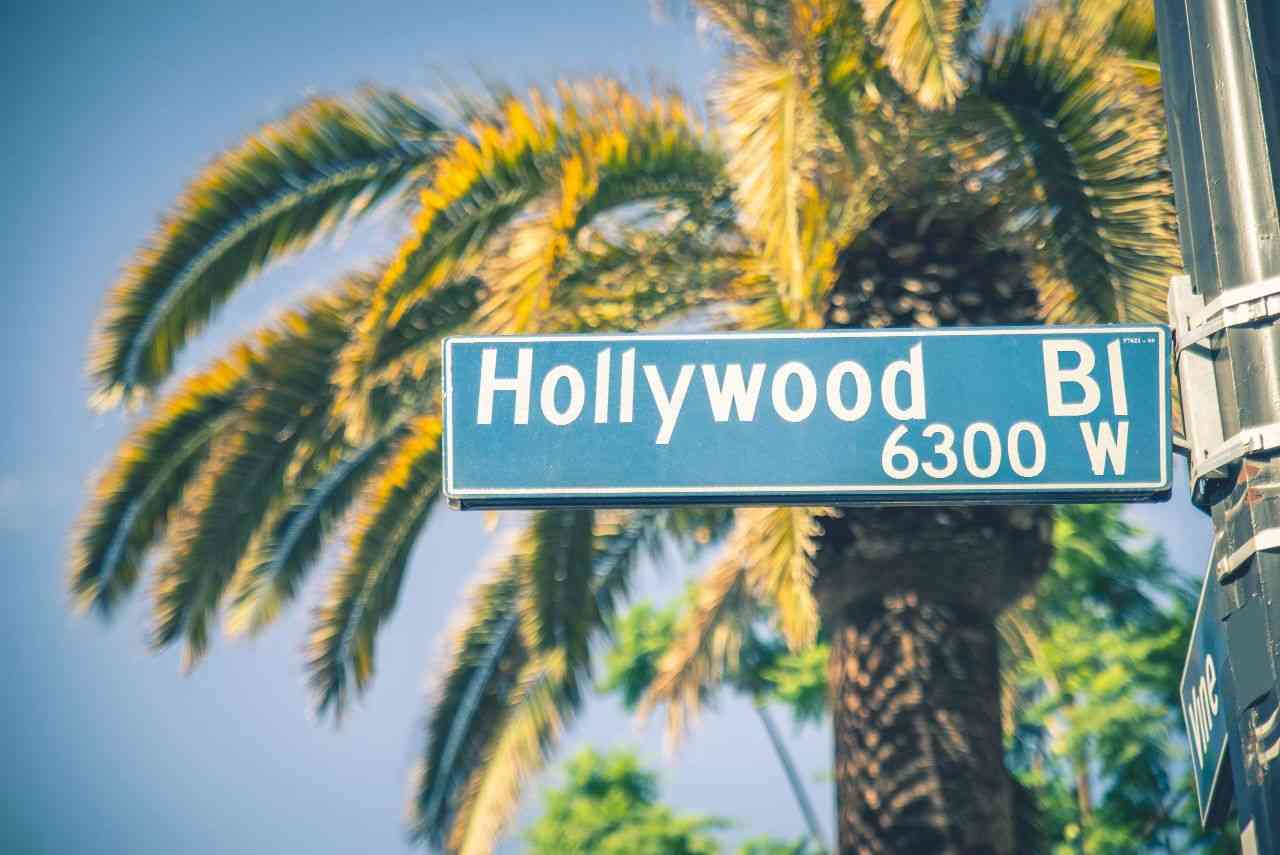 Stop 1 : Welcome
Stop 8 : Dean Martin
Additional Information
What do we do?
Simply put, Action Tour Guide is an audio guide, map, and tour book – all in one app! We are a GPS-enabled app-based tour that narrates information based on your location right on your phone. You can experience our driving and walking tours at your own pace and literally at any time of the day! 
Lifetime Validity
​Changing travel date? No worries! All individual tours come with lifetime validity. 
No Network Needed
The tour works offline which means you do not need your phone network to enjoy the tour. However, we do suggest you download the tour at your home, hotel, visitor center, etc before you head out for a completely immersive experience.