Tour Details



Driving


3 - 4 Hours



Purchase QTY


One Per Car



Distance


153+ miles



Audio Stories


95



Self Guided


At Your Own Pace



Tour Benefit


Tour Anytime
Any Day



Works Offline


100%
Money-back
Guarantee
Welcome to the Iceland Self-Guided Driving Tour
Take the Iceland self-guided tour through the most breathtaking landscapes the country offers. Start in Reykjavik and drive the famous Golden Circle, home to astonishing vistas, sparkling waterfalls, and historic structures dating back to the Viking age. As you drive, learn the history of this fascinating nation, including legends of Vikings, elves, and magic! If you want to experience Iceland truly, there's no better place to start than here.
About the Tour
Your Iceland self-guided tour begins in the capital city of Reykjavik. As you leave the city and drive out into the island's rural splendor, you'll hear about the original inhabitants of Iceland… and what they did when they realized the Vikings were coming. You'll also get familiar with the famous mythological figures of Odin, Thor, and Loki.
The first major landmark you'll reach is Helgufoss, a brief hike leading to a lovely waterfall. Beyond that, you'll get a crash course in Icelandic culture, from Nobel Prize winners to poetry and dancing! You'll then arrive at Vinaskógur, one of the only forests remaining on the island after that is Thingvellir, which served as the home to the oldest parliament in the entire world.
Thingvellir National Park is up next, featuring gorgeous hikes, great fishing and snorkeling opportunities, and a huge waterfall called Oxararfoss! Continuing, you'll learn about the Aurora Borealis, both the truth of it and the various legends and myths it has produced over the years. Then you'll have the chance to check out the mysterious home of a mythical figure.
Looking for a relaxing break from driving? You'll find that next, at the geothermal baths—a perfect place for a peaceful soak!
Once you're done with that, you'll be introduced to one of Iceland's most famous sagas, a blend of fact and fiction loaded with adventure. Next, you'll arrive at one of Iceland's best attractions: a huge geyser that you're almost guaranteed to see erupt! Then there's Gullfoss, a towering waterfall reaching over 100 feet in height.
After that, you'll come to the Secret Lagoon, Iceland's oldest natural pool, followed by a unique restaurant based in a greenhouse!
Your route takes you next to Skálhol, an important religious center dating all the way back to the year 1106! Then you'll pass the Sólheimar Ecovillage, which offers a unique look at how a town can operate. Finally, you'll arrive at the Kerid Crater and learn about the wild volcanic history of Iceland. The Iceland self-guided tour concludes beyond this crater, just outside Reykjavik.
Starting point: 43PP+59, Reykjavík
How does it work?
Once you book a tour, you'll get a text/email with instructions.
Download the app (while in good wifi/signal) and use your unique password to access your tours.
To begin touring, go to the starting point and launch the app.
The audio starts automatically once you reach the starting point. Stick to the tour route & speed limit for the best experience.
Please note that no one will meet you at the starting point.
What You'll See
Welcome to Iceland!

Reykjavik Pier: How This Tour Works

The Legend of the Raven

Vikings vs Monks

Iceland's Settlement

Vikings, everywhere?

Odin & Thor

Loki the Trickster

Thor & Loki at Utgarda

Baldur & Ragnarok

Vikings on Horseback

Icelandic Horses

Helgufoss

Halldór Laxness

Icelandic Music

Vikivaki Dances

Bjork

Vinaskógur, the Friendship Forest

Thingvellir & Althing

Geology of Thingvellir

Thingvellir National Park (detour lines of hikes through here) (Silfra, Ocararfoss)

Seat of Parliament: Walking Detour

Oxararfoss: Walking Detour

Silfra Dive Site: Walking Detour

Geothermal Baths

Strokkur & Geysir

Gullfoss

Coming Up: Secret Lagoon

Friðheimar

Skálholt Cathedral

Sólheimar Ecovillage

Kerid Crater
Preview the Tour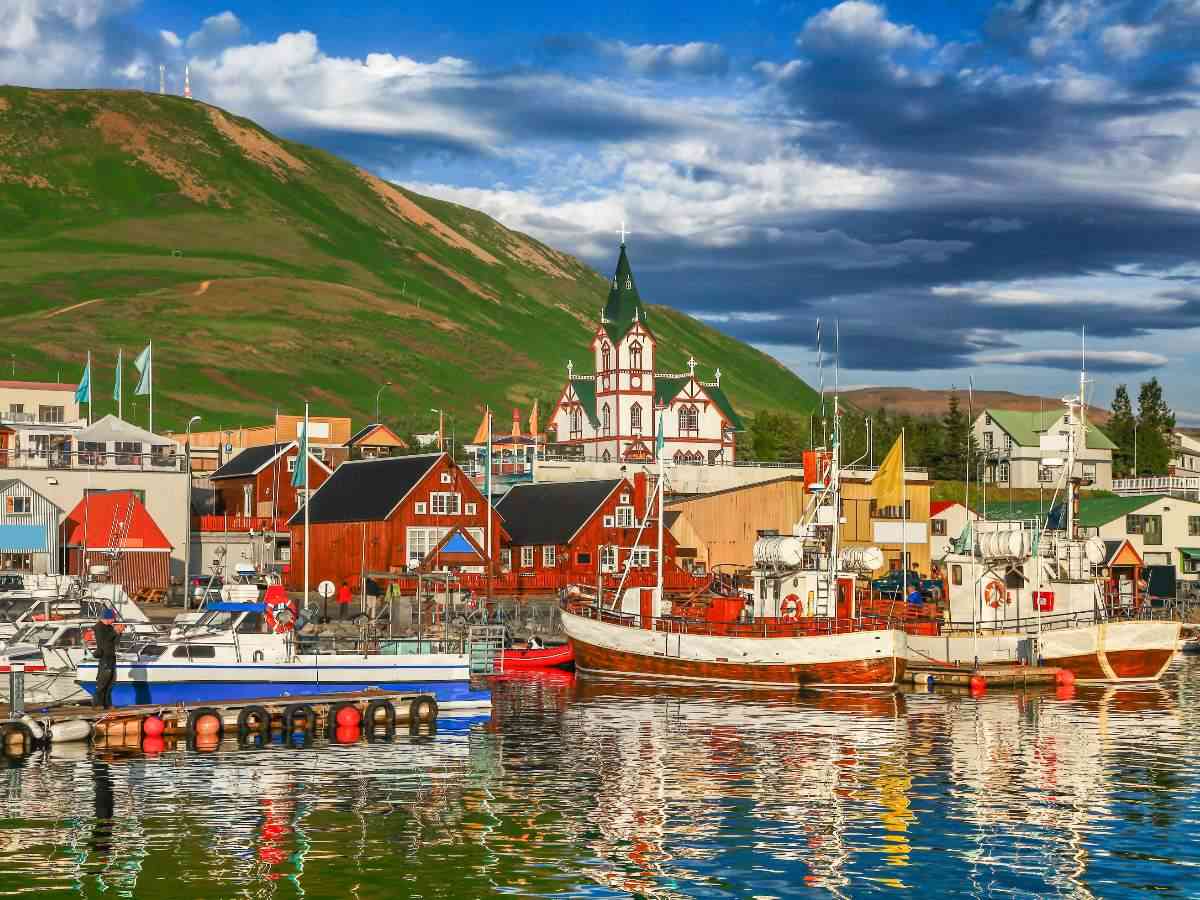 Reykjavik Pier: How This Tour Works Audio Story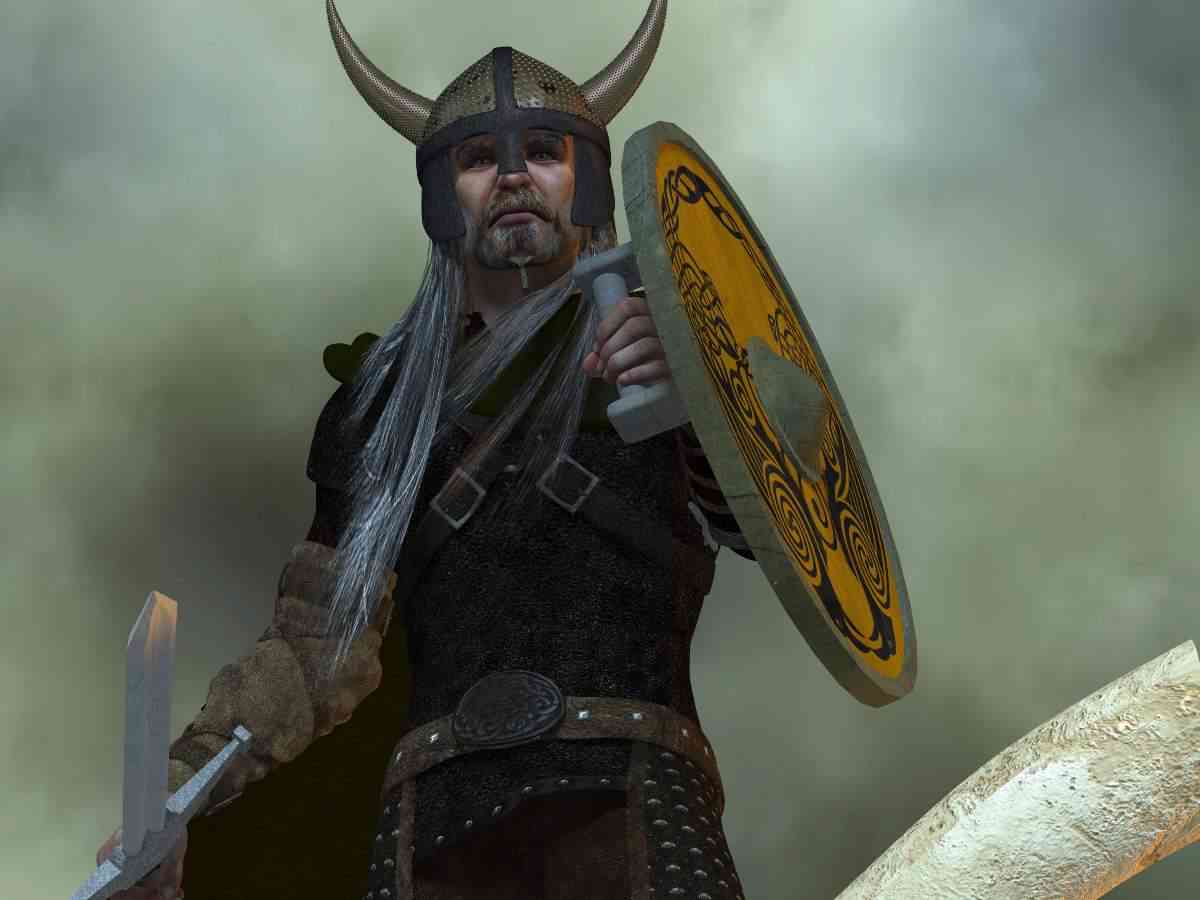 The Legend of the Raven Audio Story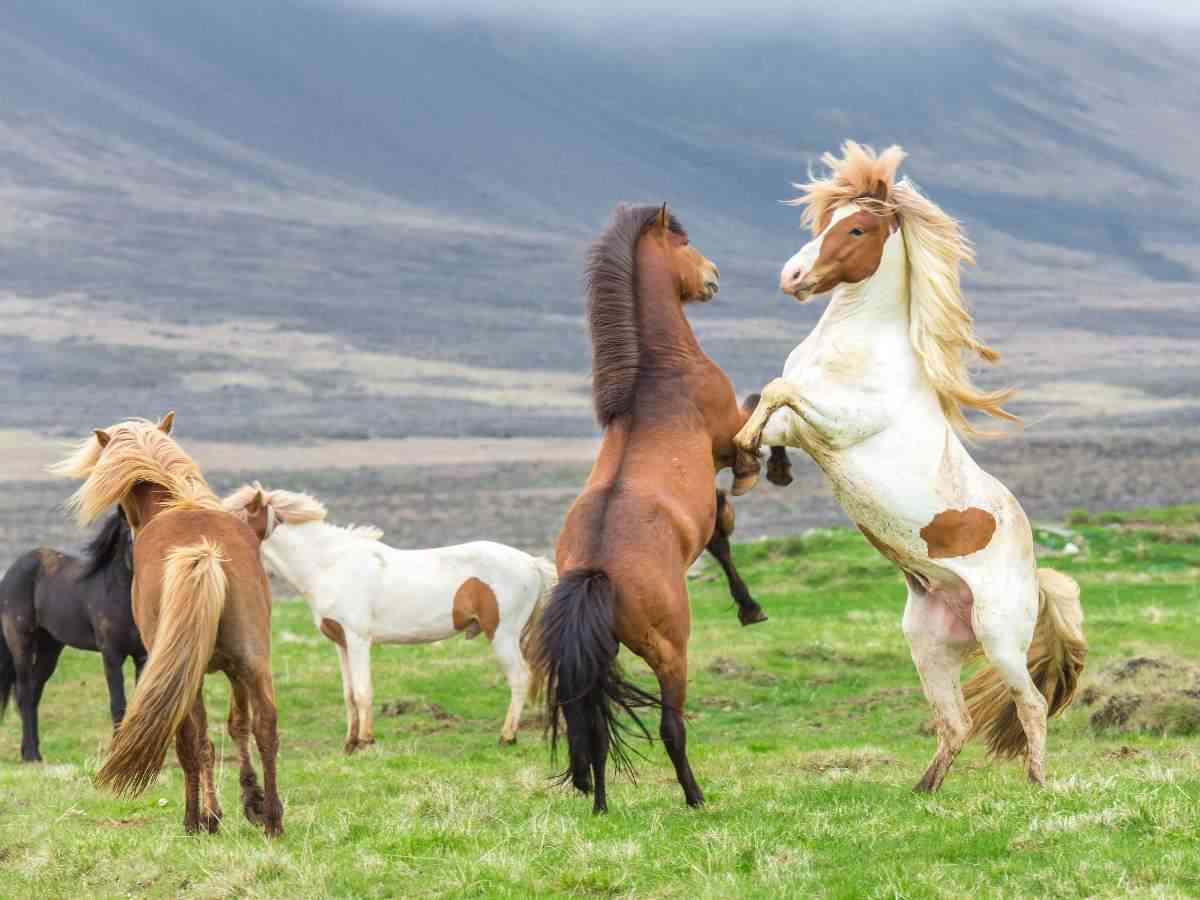 Icelandic Horses Audio Story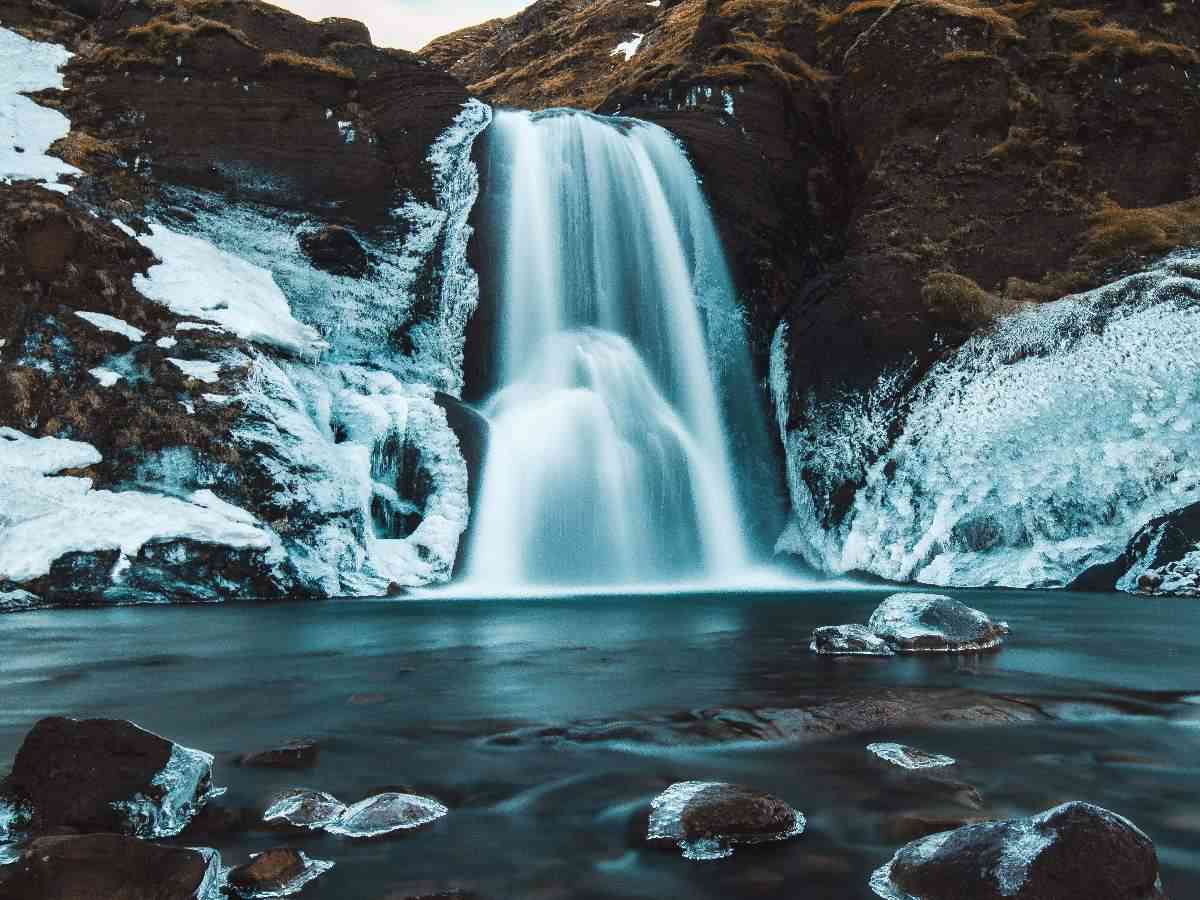 Helgufoss Audio Story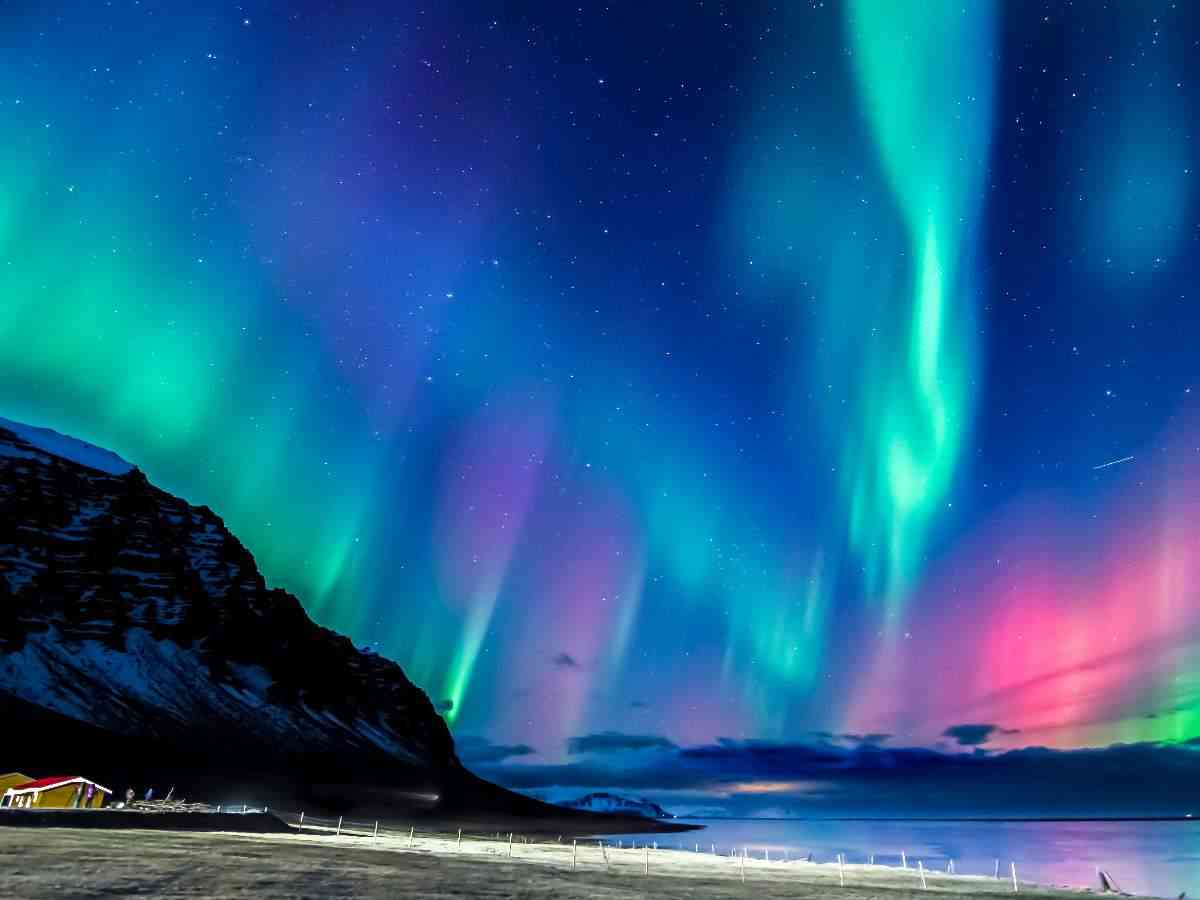 Northern Lights Audio Story
Tour FAQs
The Golden Circle in Iceland is a popular tourist route that includes three stunning natural attractions: Thingvellir National Park, Geysir Geothermal Area, and Gullfoss Waterfall. It offers a glimpse into Iceland's natural beauty and geological wonders.
The original inhabitants of Iceland were Irish monks who settled on the island before the arrival of the Vikings. When the Vikings came, they displaced or integrated with these early settlers.
Icelandic culture is rich in mythology, with famous figures like Odin, Thor, and Loki from Norse mythology playing significant roles. These gods and legends continue to influence Icelandic folklore.
Helgufoss is known for its picturesque waterfall, which is accessible via a short hike. It's a serene spot surrounded by Iceland's natural beauty.
Thingvellir National Park is famous for being the site of Iceland's ancient parliament, Althing, established in 930 AD. It's also known for its stunning landscapes and Oxararfoss waterfall.
Yes, Iceland is one of the best places to witness the Northern Lights, also known as the Aurora Borealis. It's a natural wonder that graces the Icelandic skies, especially during the winter months.
Iceland's geothermal baths are famous for their soothing and rejuvenating properties. They offer visitors a relaxing experience amidst Iceland's unique geothermal landscapes.
Gullfoss is a majestic waterfall in Iceland, known for its powerful flow and stunning beauty. It's a highlight of the Golden Circle route and drops over 100 feet.
The Secret Lagoon is Iceland's oldest natural pool, known for its warm, geothermal waters. It's a tranquil place to take a relaxing soak and enjoy the surrounding nature.
The best time to visit Iceland for the Northern Lights is from late September to mid-April when the nights are longest and the skies are darkest.
Yes, you can swim in Iceland's natural pools during the winter, as they are geothermally heated and remain warm throughout the year.
Driving in Iceland during the winter can be challenging due to weather conditions, so it's essential to have the right vehicle and be prepared for changing road conditions.
Inclusions and Exclusions
Inclusions:
App on your phone: A link to download the Action Tour Guide App and Password for your tours.
Flexible schedule: Use any day, any time. Travel over multiple days or on next trip. Never expires.
Easy to use: Stories play automatically by GPS. Hands-free. Get HELP all day: Call, Chat, or Email.
At your own pace: No group. Take breaks for photos/ snacks/hikes. Go at your own pace.
Offline use: No cell signal or wifi required. Offline GPS Map & route. Stop-to-stop direction.
Don't miss a thing: Full itinerary, travel tips, professionally narrated videos, text, and hidden gems.
Exclusions:
Transportation, parking fees, food, and drinks.
Entry tickets or reservations to any attractions along the route.
Car Rental: Please arrange a rental car at the closest airport or train station.