Tour Details



Driving


1.5 - 2 Hours



Purchase QTY


One Per Car



Distance


13+ miles



Audio Stories


32+



Self Guided


At Your Own Pace



Tour Benefit


Tour Anytime
Any Day



Works Offline


100%
Money-back
Guarantee
Welcome to the Martha's Vineyard  Tour
Get ready to visit one of the most incredible vacation spots in the USA, a favorite among celebrities and even presidents! Martha's Vineyard is home to stunning beaches and coastline, picturesque little towns, and plenty of fun—but this tour will also dig beneath the beautiful surface and into the island's surprising history. Learn about the Wampanoag, the origin of the Vineyard's famous "gingerbread houses," and the lost language the island's residents invented!
About the Tour
Your tour of Martha's Vineyard begins right off the ferry in Vineyard Haven. As you drive along the coast, you'll hear about the Wampanoag tribe and how the island got its unusual name. Then it's time for some historic architecture, starting with the Flying Horses Carousel, which dates back to 1876!
After that, you'll come to the Tabernacle in Oak Bluffs. This one-time community hub is surrounded by startlingly pretty houses nicknamed the "gingerbread houses" for delicate designs and pastel paint jobs. As you learn how all these houses came to be, you'll have the opportunity to stop by a bit of a museum dedicated to the neighborhood—a perfect place to pick up a souvenir!
Next, you'll head to Inkwell Beach, a beautiful stretch of sand with an unfortunate history. Then you'll find out how a genetic mutation resulted in Martha's Vineyard residents creating their very own form of sign language.
As you continue south, you'll learn more about how the island fared during the tumultuous times of the American Revolution. Then you'll see a surprising landmark: the beach where Steven Spielberg filmed an iconic scene from the movie Jaws!
Nature lovers will adore the next stop, the Caroline Tuthill Wildlife Preserve. Home to all manner of flora and fauna, this is a perfect spot to reconnect with the natural world. Next, you'll reach Lighthouse Beach, home to an iconic lighthouse that was first built almost two hundred years ago! You'll also pass through Edgartown's historic district, a quaint little slice of the past.
Then, you'll hear about the island's mysterious disappearing deer and the Hurricane of 1938, which devastated local communities. Finally, you'll arrive at South Beach, offering a placid bay and picturesque beach all in one. Your tour concludes here.
Starting Point: Steamship Authority Vineyard Haven Terminal, 1 Water St, Vineyard Haven, MA 02568
Alternate Starting Point: 1 Seaview Ave, Oak Bluffs
See the Best of Massachusetts:
See all the top sights in Massachusetts at your own pace with our Self-Guided Driving and Walking Tour Bundle. Priced at just $39.99, the bundle gives you access to over 300+ audio stories and lets you in on never before heard stories.
How does it work?
Once you book a tour, you'll get a text/email with instructions.
Download the app (while in good wifi/signal) and use your unique password to access your tours.
To begin touring, go to the starting point and launch the app.
The audio starts automatically once you reach the starting point. Stick to the tour route & speed limit for the best experience.
Please note that no one will meet you at the starting point.
What You'll See
Welcome to Martha's Vineyard

Why "Martha's Vineyard"?

The Wampanoag

Flying Horses Carousel

How Many People?

How Big is Martha's Vineyard?

Tabernacle

Gingerbread Houses

Tent City

Building a Daydream

Cottage Museum

Inkwell Beach

European Settlers

Deaf Culture

The American Revolution Rocks the Vineyard

You're Gonna Need a Bigger Boat

Caroline Tuthill Wildlife Preserve

The Whaling Industry

Chappaquiddick Island

Lighthouse Beach

Edgartown Historic District

The Curious Case of the Disappearing Deer

The Vineyard Becomes a Tourist Hotspot

The Hurricane of 1938

South Beach / Conclusion
Preview the Tour
Built for Fun Audio Story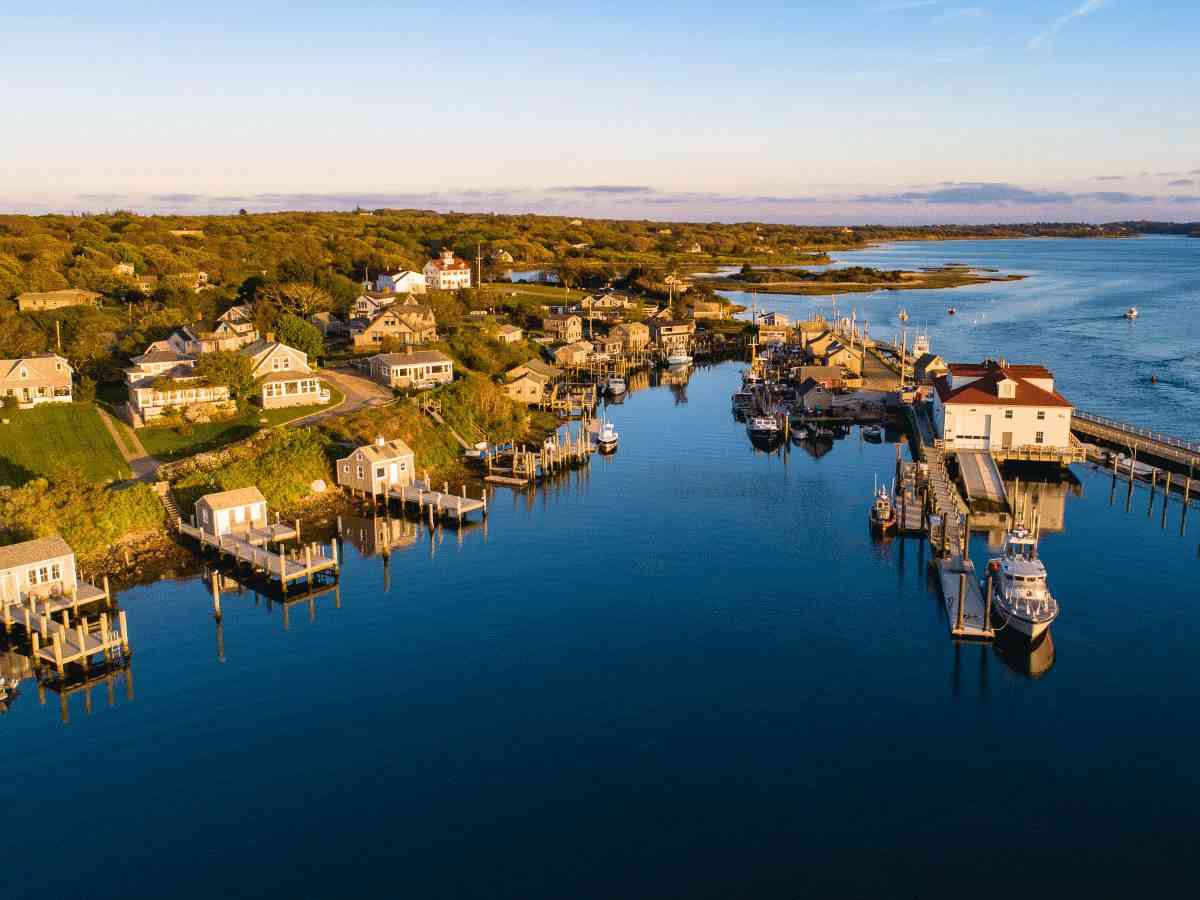 How Big is Martha's Vineyard Audio Story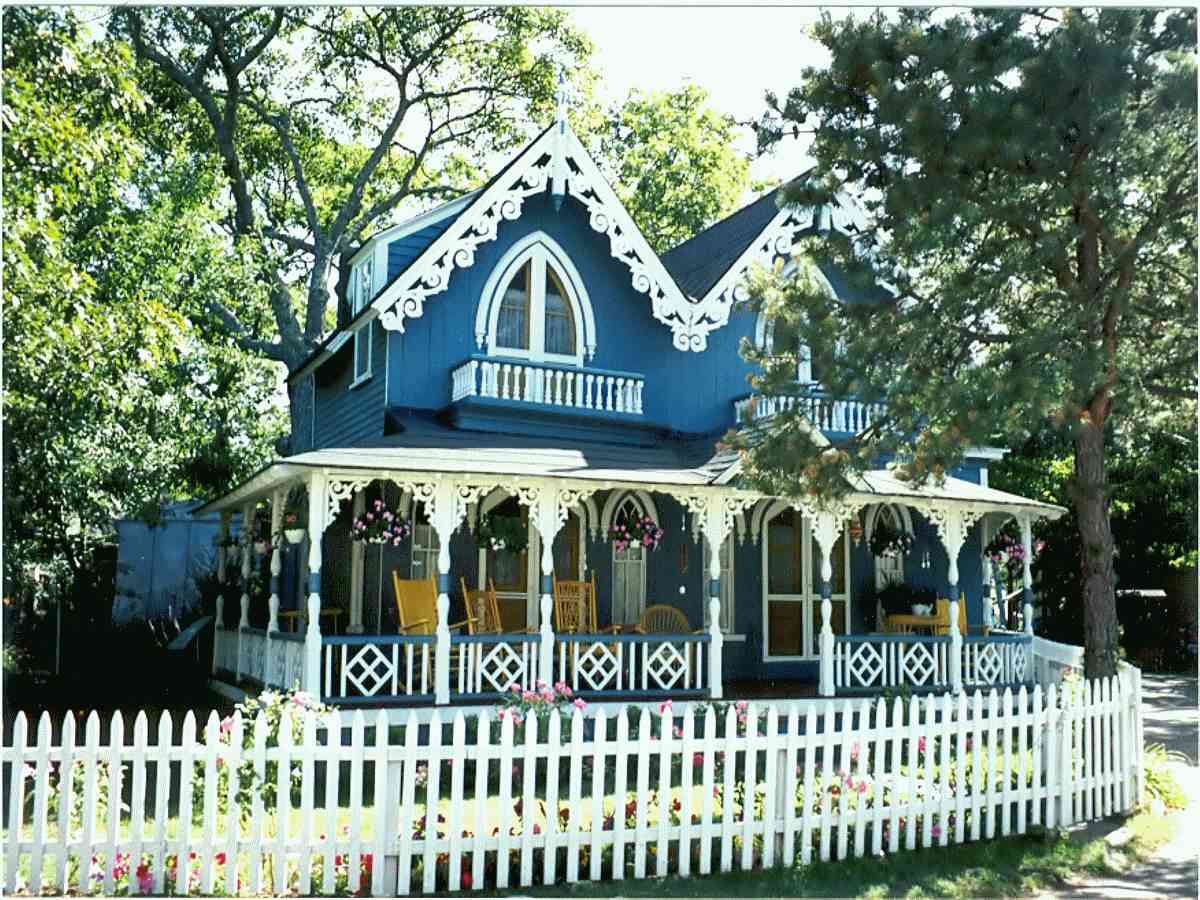 Tent City Audio Story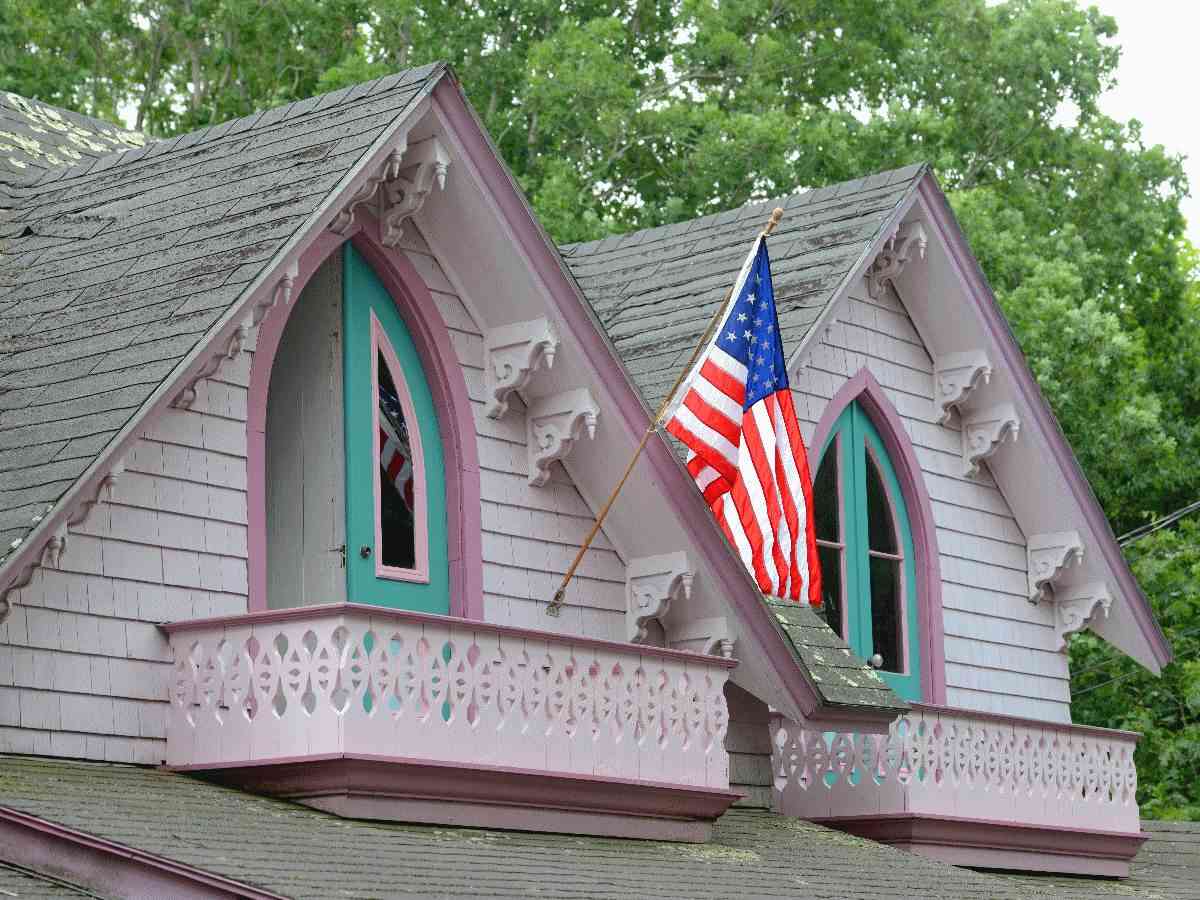 Building a Dream Audio Story
Tour FAQs
In 1602, a British explorer named Bartholomew Gosnold renamed the island after his daughter Martha and the viney undergrowth found along the coast. The island had previously been known as Noepe, or "land between the streams," by the indigenous inhabitants of the Wampanoag Native American Tribe.
Martha's Vineyard , in contrast to several neighbouring locations, is home to a wide variety of beach types, from rock to sandy to marshy. You can also spend time in Martha's Vineyard's charming seaside villages. With its proximity to New York City, this area has long been a favourite of the city's elite.
The island of Martha's Vineyard can be found off the coast of Massachusetts in the United States. Since it's the biggest island in the state, visitors flock there to enjoy the sunshine and the laid-back vibe. There are six towns on Martha's Vineyard: Aquinnah, Chilmark, Edgartown, Oak Bluffs, Tisbury, and West Tisbury.
The picturesque gingerbread houses and towns, the breathtaking Aquinnah cliffs, the gorgeous beaches, and the scenic roadways make Martha's Vineyard well worth a day trip. And of course you have our self-guided tour telling you all about the island's many incredible sights!
The island has had one of the largest deaf communities in the United States for almost two centuries. Deafness was never seen as a handicap by islanders. Instead, the entire island community adopted a sign language they called "Martha's Vineyard Sign Language" (MVSL). After the American School for the Deaf opened, the use of Martha's Vineyard Sign Language began to decline.
From late June to early September, Martha's Vineyard is busiest and warmest. Martha's Vineyard is nice in spring and fall, and crowds are less. If you want a quieter vacation, consider Martha's Vineyard from November through May. Visit our blog to learn about the best time to visit Martha's Vineyard. Average Temperatures throughout the year: December & January: 54-40 F, April & May: 56-65 F ,  July & August: 82-79 F and  September & October   77-63 F    
Barack and Michelle Obama have been going to Martha's Vineyard since they were in the White House, and they've kept doing it after Barack left office. In keeping with the political theme, the Clintons have been a mainstay on Martha's Vineyard for decades. Hillary has also been known to relax and have a couple of beers at Edgartown's local bars. Read one of our blog posts for more information.
The island itself is pretty small, so you can definitely take a Martha's Vineyard tour in a single day .
The island is quite small. It takes roughly 45 minutes to travel across , as it is just about 22 miles long and 9 miles wide.
Inclusions and Exclusions
Inclusions:
App on your phone: A link to download the Action Tour Guide App and Password for your tours.
Flexible schedule: Use any day, any time. Travel over multiple days or on next trip. Never expires.
Easy to use: Stories play automatically by GPS. Hands-free. Get HELP all day: Call, Chat, or Email.
At your own pace: No group. Take breaks for photos/ snacks/hikes. Go at your own pace.
Offline use: No cell signal or wifi required. Offline GPS Map & route. Stop-to-stop direction.
Don't miss a thing: Full itinerary, travel tips, professionally narrated videos, text, and hidden gems.
Exclusions:
Transportation, parking fees, food, and drinks.
Entry tickets or reservations to any attractions along the route.
Car Rental: Please arrange a rental car at the closest airport or train station.