Tour Details



Driving


2 - 3 Hours



Purchase QTY


One Per Car



Distance


28+ miles



Audio Stories


35+



Self Guided


At Your Own Pace



Tour Benefit


Tour Anytime
Any Day



Works Offline


100%
Money-back
Guarantee
Welcome to the Petrified National Park Tour
Discover the timeless beauty of Petrified Forest National Park with this self-guided driving tour. Journey through an ancient landscape where once-lush forests have turned to stone and vibrant desert vistas stretch as far as the eye can see. Explore trails that wind through the park, revealing a land frozen in time and bursting with geological wonders. Unearth the history of this unique landscape, filled with prehistoric creatures, early human inhabitants, and fascinating fossils.
About the Tour
Your tour begins at the Painted Desert Visitor Center by the park's north entrance. From there, you'll head to Toponi Point, offering a panoramic view of the Painted Desert's multicolored badlands.
Next is the Painted Desert Inn, a National Historic Landmark. Learn about its storied past, from a 1920s tourist destination to a park museum. Its unique Pueblo Revival style architecture, charming murals, and captivating vistas make it a must-visit.
After that, you'll drive to the Puerco Pueblo, the site of a 100-room pueblo inhabited over 600 years ago. Here, you can also see a solar calendar—a rock slab with petroglyphs that mark the summer solstice.
Then, visit Newspaper Rock, home to over 650 petroglyphs left by Puebloan people centuries ago. Ponder the stories these symbols might tell, providing glimpses into the life and culture of ancient inhabitants.
Continuing on, you'll encounter the Tepees, fascinating formations notable for their layers of vibrant rock. Then, venture to the Blue Mesa, where blue-hued badlands and petrified wood coexist, presenting a visually striking contrast. Learn about the late Triassic environment that created these wonders over 200 million years ago.
After that, explore the Jasper Forest and Crystal Forest, breathtaking trails that provide up-close looks at petrified wood strewn across the landscape.
Finally, you'll reach Rainbow Forest Museum by the southern entrance of Petrified Forest National Park. The tour concludes here.
Experience Arizona's Iconic Destinations with our Tour Bundle
Arizona Bundle, a collection of awe-inspiring tours that showcase the breathtaking beauty of Arizona's most iconic destinations. Whether you're an adventure seeker, a nature enthusiast, or a history buff, this bundle promises an unforgettable journey that will leave you in awe. Don't miss the opportunity, book your Arizona Bundle today.
How does it work?
Once you book a tour, you'll get a text/email with instructions.

Download the app (while in good wifi/signal) and use your unique password to access your tours.

To begin touring, go to the starting point and launch the app.

The audio starts automatically once you reach the starting point. Stick to the tour route & speed limit for the best experience.

Please note that no one will meet you at the starting point.
What You'll See
Welcome

Tiponi Point

Painted Desert Rim Trail

Painted Desert Inn

Pintado Point

Erosion in the Forest

Nizhoni Point & Whipple Point

Crystal Forest

Geologic Formations

Prehistoric People

Tribes of the Petrified Forest

Newspaper Rock

Historic Route 66

Kokopelli

The Tepees

Historic Blue Forest Trail

What Is Petrified Wood?

Blue Mesa Trail

Agate Bridge

Jasper Forest

John Muir's Influence

Paleontology

How Petrified Forest Became a National Park

Hardy Flora

Rainbow Forest Museum & Surrounding Trails

The Curse of the Petrified Forest

Dark Sky Viewing
Preview the Tour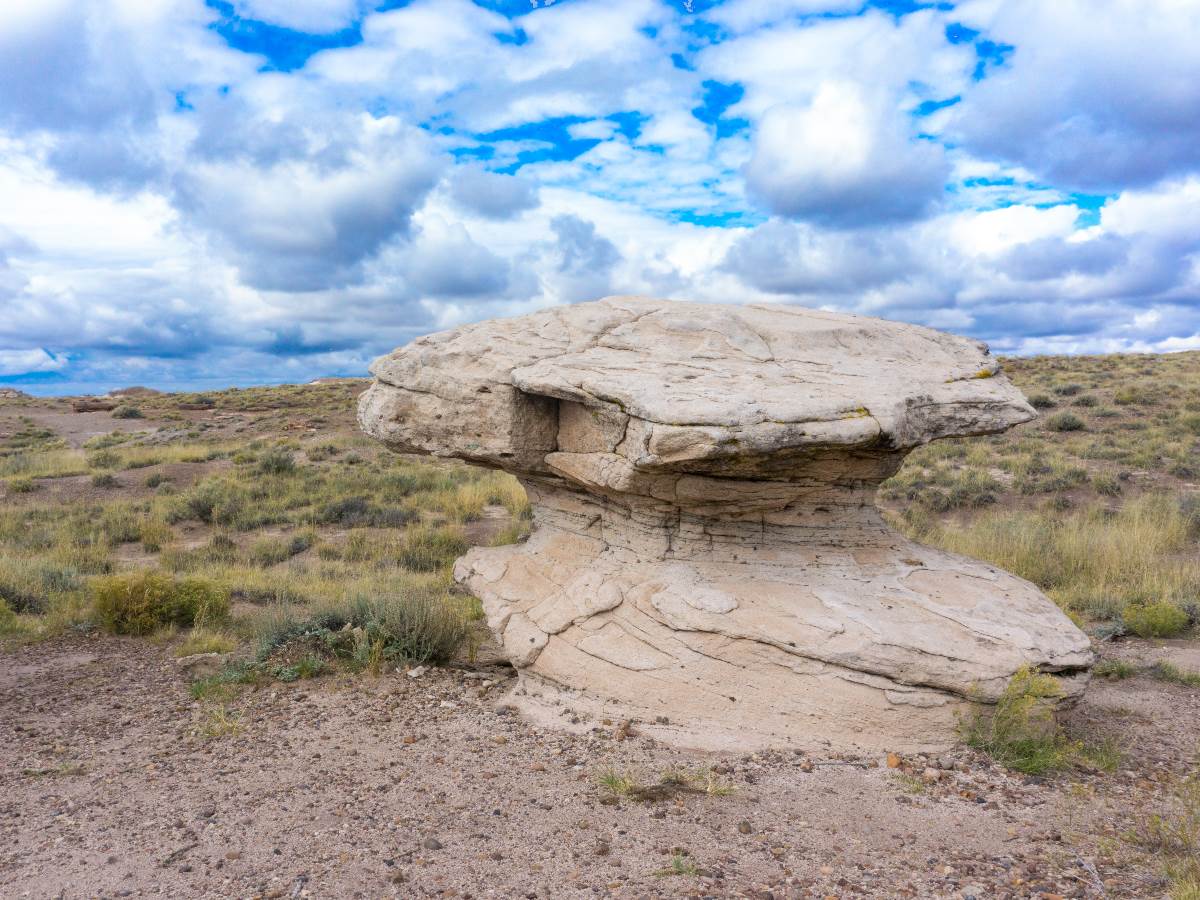 Erosion in the Forest Audio Story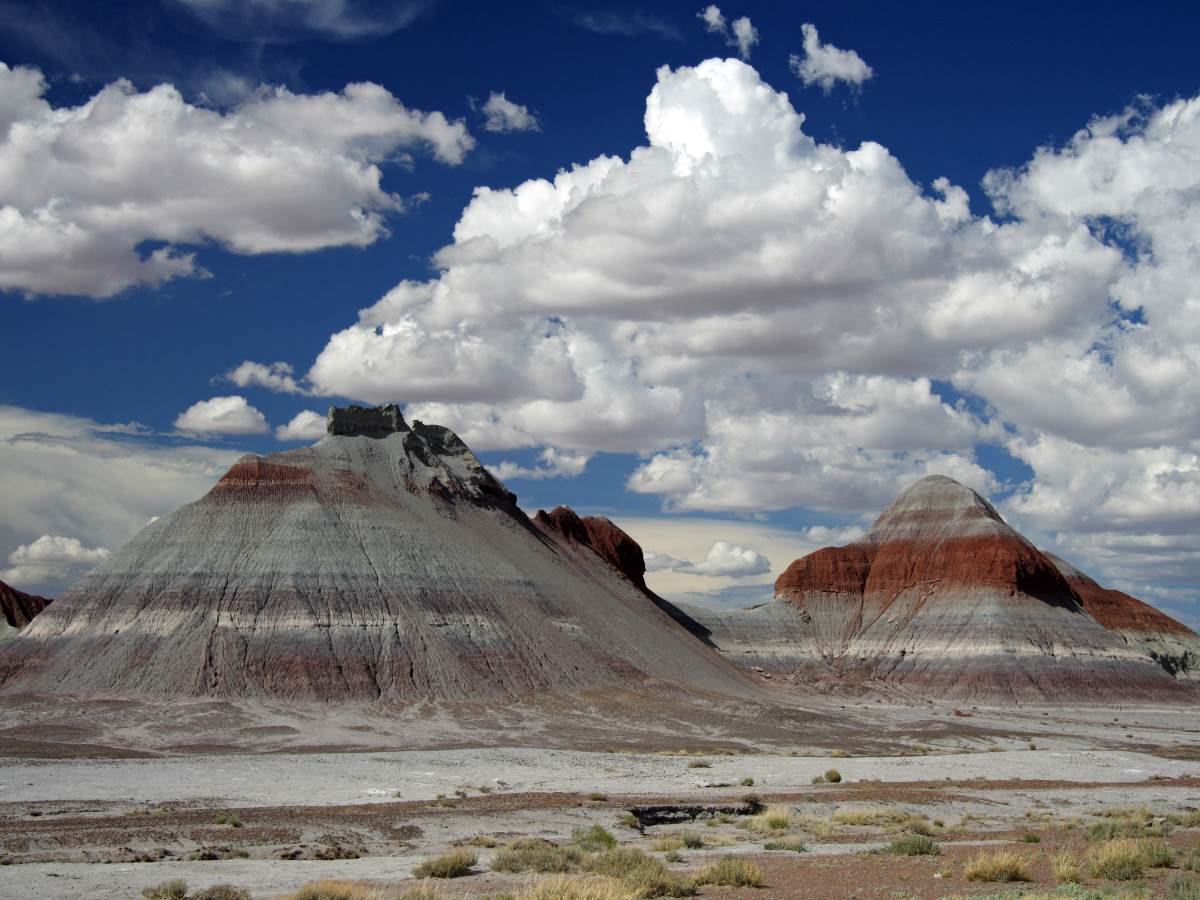 The Teepees Audio Story
Inclusions and Exclusions
App on your phone:

 

A link to download the Action Tour Guide App and Password for your tours.
Flexible schedule:

 

Use any day, any time. Travel over multiple days or on next trip. Never expires.
Easy to use:

 

Stories play automatically by GPS. Hands-free. Get HELP all day: Call, Chat, or Email.
At your own pace:

 

No group. Take breaks for photos/ snacks/hikes. Go at your own pace.
Offline use:

 

No cell signal or wifi required. Offline GPS Map & route. Stop-to-stop direction.
Don't miss a thing:

 

Full itinerary, travel tips, professionally narrated videos, text, and hidden gems.
Exclusions
Transportation, parking fees, food, and drinks.

Entry tickets or reservations to any attractions along the route. 

Car Rental: Please arrange a rental car at the closest airport or train station.