Tour Details



Driving


2 - 3 Hours



Purchase QTY


One Per Car



Distance


10+ miles



Audio Stories


45+



Self Guided


At Your Own Pace



Tour Benefit


Tour Anytime
Any Day



Works Offline


100%
Money-back
Guarantee
Welcome to the Self-Guided Tour of Portland
Experience historic architecture, harbor views, and rich seaside culture with this self-guided driving tour of Portland, Maine! Cross the cobbled streets of Old Port, chock full of shops, restaurants, and bars, all complemented by the sparkling bay. Dive into the city's long and embattled history at a church still sporting British cannonballs. See iconic Maine lighthouses and visit pristine beaches. Portland may be a small city, but it packs a big punch!
We are proud to be a part of the official Maine Tourism Association!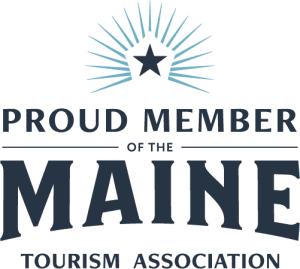 About the Tour
Your Portland tour begins at the Visit Portland Center. From there, you'll drive down Commercial Street and hear about the city's industrial beginnings. Along the way, you'll see the wonderfully preserved Victoria Mansion, dating back to 1858. That's followed by the even older Danforth Inn, which goes back to 1823.
As you drive up the Western Promenade, you'll hear about some famous folks who were laid to rest in Portland, including the poet Henry Wadsworth Longfellow (a statue of whom you'll see next in Longfellow Square).
After that is the Art District—perfect for picking up a souvenir—followed by a church that was once destroyed by the British.
Continuing toward the shore, you'll pass an observatory site that once guided ships into Portland's occasionally treacherous harbor. Then you'll spot a couple of picturesque lighthouses perfect for any photo collection.
Next is the Eastern Promenade, a 68-acre seaside park sporting plenty of unforgettable ocean views. Then you'll see the strange and controversial "baked beans" building before passing through Old Port again for a second chance to stop at one of the neighborhood's many restaurants and boutiques.
After passing a statue of Portland's own John Ford, you'll cross the Casco Bay Bridge into South Portland, home to a quieter community than its buzzing northern neighbor. Finally, you'll arrive at Fort Williams Park, which is full of beauty and history. The tour concludes here.
Elevate Your Portland Experience: Self-Guided Driving & Walking Tour Bundle
Experience the best of Portland, Maine, with our exclusive Self-Guided Tour Bundle. Whether you're walking the historic streets or driving along the breathtaking coastline, you're in control of your adventure.
Dive Deeper into Maine's Treasures with our Bundle
With pre-planned routes and key attractions, you'll save time and create memories at your pace. Make the most of your time in Maine with our Self-Guided Driving & Walking Bundle of Maine Tours.
Where to start?
How does it work?
Once you book a tour, you'll get a text/email with instructions.
Download the app (while in good wifi/signal) and use your unique password to access your tours.
To begin touring, go to the starting point and launch the app.
The audio starts automatically once you reach the starting point. Stick to the tour route & speed limit for the best experience.
Please note that no one will meet you at the starting point.
What You'll See
Welcome

Commercial Street

The Victoria Mansion

The Danforth Inn

Danforth and Vaughn/Western Prom

West Street and Western Prom

Fore, Middle and Back

Congress and State Streets Longfellow Square

Art District - Congress and High Streets

Congress and Brown Streets, The Wadsworth Longfellow House, Monument Square

Congress and Temple Streets

Congress and Exchange City Hall

Congress and Franklin Streets, Franklin Tower and The Cathedral

Eastern Cemetery

Observatory

Casco Bay

Eastern Promenade

Obelisk

Baked Beans

Fort Sumner North and Walnut St

Fore and Pearl

John Feeney Gorham's Corner

The Casco Bay Bridge/ South Portland

Meetinghouse Hill-Portland Players

Cape Elizabeth Story

Joan Benoit Samuelson

Fort Williams Park

Conclusion
Preview the Tour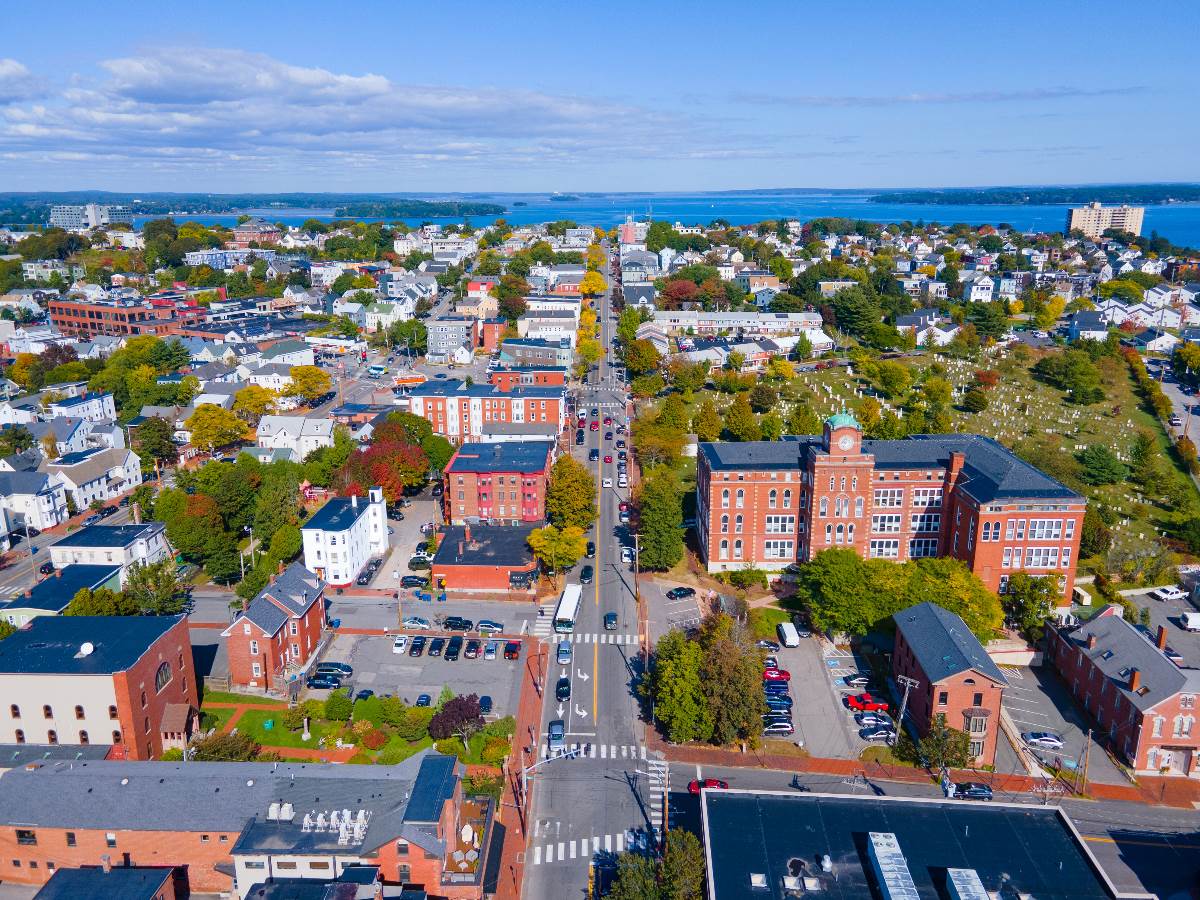 St Fille Audio Story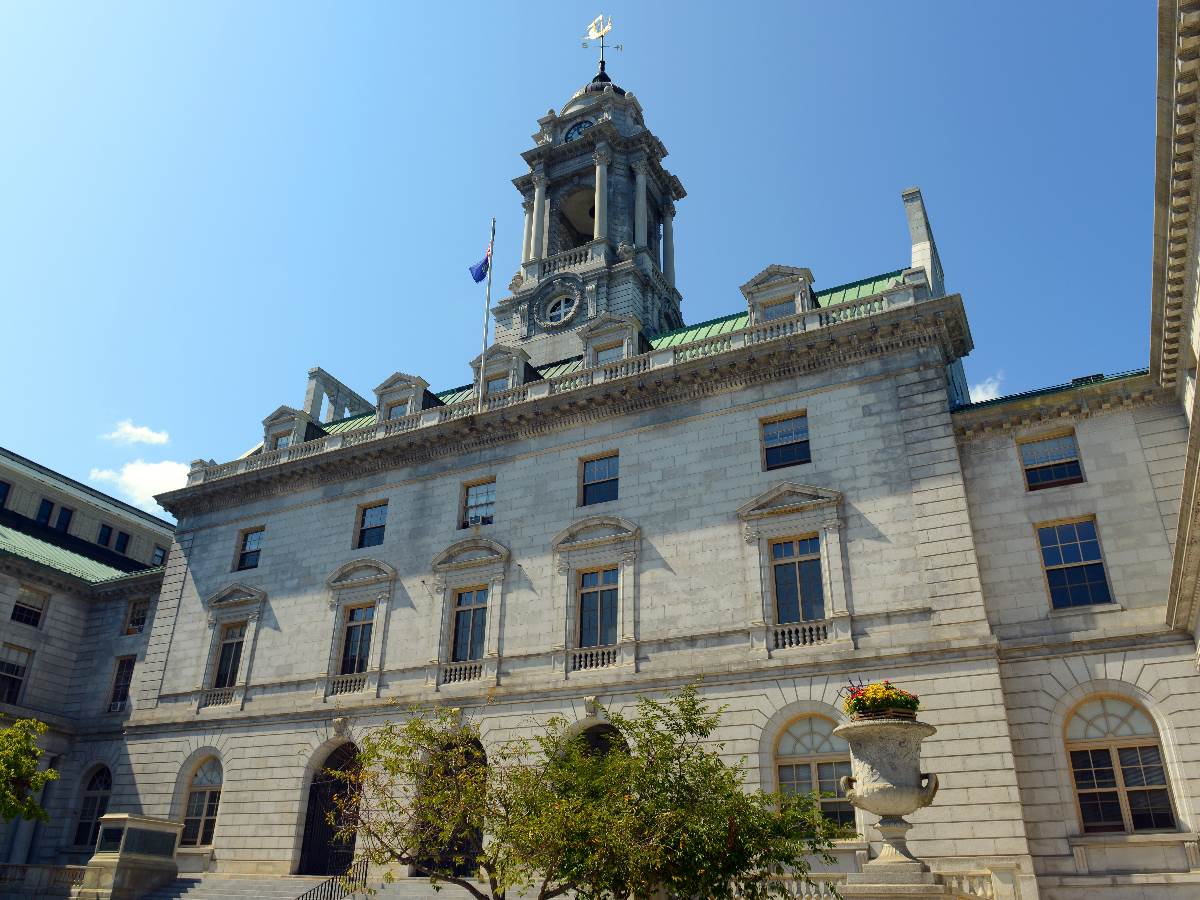 City Hall Audio Story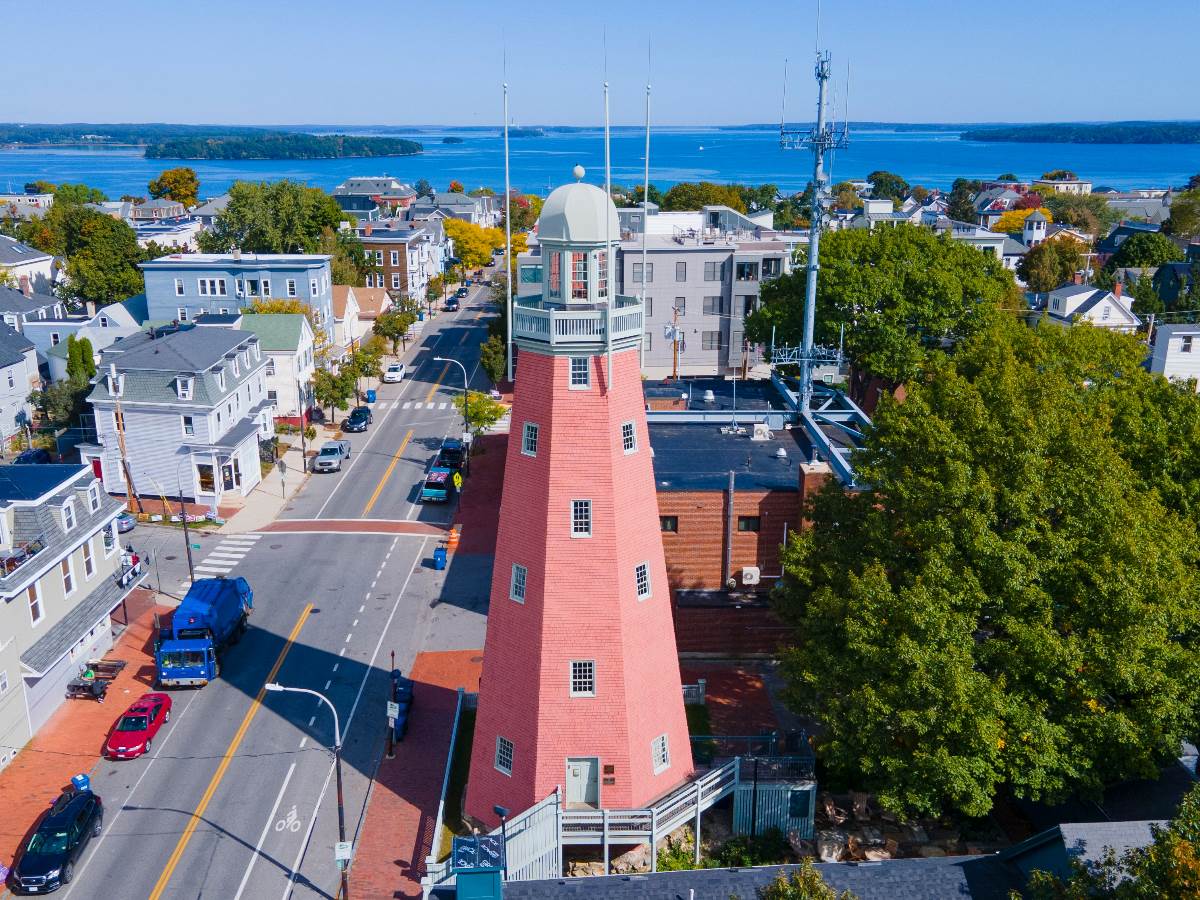 Observatory Audio Story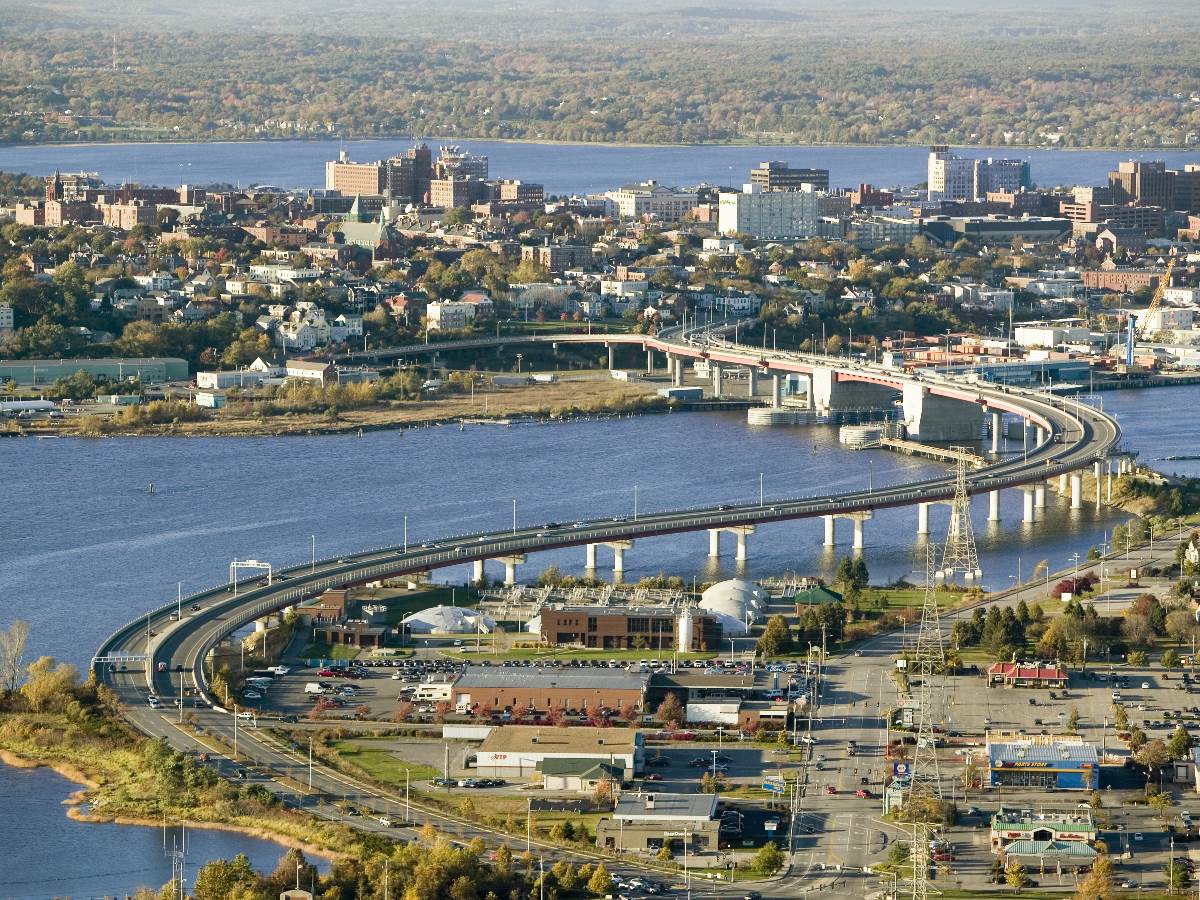 Casco Bay Audio Story
Tour FAQs
Portland, Maine is popular for its picturesque waterfront, vibrant arts scene, rich maritime history, and renowned culinary offerings.
Four popular walking trails in Portland, Maine include the Eastern Promenade Trail, Back Cove Trail, Casco Bay Walkway, and the historic Old Port district.
Yes, Portland, Maine is pedestrian-friendly, with walkable neighborhoods, well-maintained sidewalks, and designated pedestrian crossings.
Old Port in Portland, Maine features streets like Commercial Street, Fore Street, and Exchange Street, known for their historic charm, shops, and restaurants.
Portland, Maine has a single main port, known as Casco Bay, which encompasses several small islands and is a hub for maritime activity.
Portland, Maine is home to several lighthouses, with the most iconic being the Portland Head Light in Cape Elizabeth.
The Portland Head Light is known for being Maine's oldest lighthouse, offering stunning coastal views and a picturesque setting.
In a few hours, you can explore the Old Port area, visit local boutiques, enjoy a seafood meal, and take in waterfront views.
Yes, downtown Portland offers a variety of attractions, including museums, galleries, shops, restaurants, and access to scenic waterfront areas.
Yes, Portland, Maine is considered a foodie city with a thriving culinary scene featuring fresh seafood, farm-to-table dining, and diverse cuisines.
Spending 2-3 days in Portland, Maine allows you to explore its attractions, enjoy its dining scene, and take in the coastal beauty.
Inclusions and Exclusions
Inclusions:
App on your phone: A link to download the Action Tour Guide App and Password for your tours.
Flexible schedule: Use any day, any time. Travel over multiple days or on next trip. Never expires.
Easy to use: Stories play automatically by GPS. Hands-free. Get HELP all day: Call, Chat, or Email.
At your own pace: No group. Take breaks for photos/ snacks/hikes. Go at your own pace.
Offline use: No cell signal or wifi required. Offline GPS Map & route. Stop-to-stop direction.
Don't miss a thing: Full itinerary, travel tips, professionally narrated videos, text, and hidden gems.
Exclusions:
Transportation, parking fees, food, and drinks.
Entry tickets or reservations to any attractions along the route.
Car Rental: Please arrange a rental car at the closest airport or train station.