Tour Details



Driving


2 - 3 Hours



Purchase QTY


One Per Car



Distance


10+ miles



Audio Stories


45+



Self Guided


At Your Own Pace



Tour Benefit


Tour Anytime
Any Day



Works Offline


100%
Money-back
Guarantee
Welcome to the self-guided tour of Portland
Experience historic architecture, harbor views, and rich seaside culture with this self-guided driving tour of Portland, Maine! Cross the cobbled streets of Old Port, chock full of shops, restaurants, and bars, all complemented by the sparkling bay. Dive into the city's long and embattled history at a church still sporting British cannonballs. See iconic Maine lighthouses and visit pristine beaches. Portland may be a small city, but it packs a big punch!
About the Tour
your Portland tour begins at the Visit Portland Center. From there, you'll drive down Commercial Street and hear about the city's industrial beginnings. Along the way, you'll see the wonderfully preserved Victoria Mansion, dating back to 1858. That's followed by the even older Danforth Inn, which goes back to 1823.
As you drive up the Western Promenade, you'll hear about some famous folks who were laid to rest in Portland, including the poet Henry Wadsworth Longfellow (a statue of whom you'll see next in Longfellow Square).
After that is the Art District—perfect for picking up a souvenir—followed by a church that was once destroyed by the British.
Continuing toward the shore, you'll pass an observatory site that once guided ships into Portland's occasionally treacherous harbor. Then you'll spot a couple of picturesque lighthouses perfect for any photo collection.
Next is the Eastern Promenade, a 68-acre seaside park sporting plenty of unforgettable ocean views. Then you'll see the strange and controversial "baked beans" building before passing through Old Port again for a second chance to stop at one of the neighborhood's many restaurants and boutiques.
After passing a statue of Portland's own John Ford, you'll cross the Casco Bay Bridge into South Portland, home to a quieter community than its buzzing northern neighbor. Finally, you'll arrive at Fort Williams Park, which is full of beauty and history. The tour concludes here.
Tour Starting Point: 14 Ocean Gateway Pier
Preview the Tour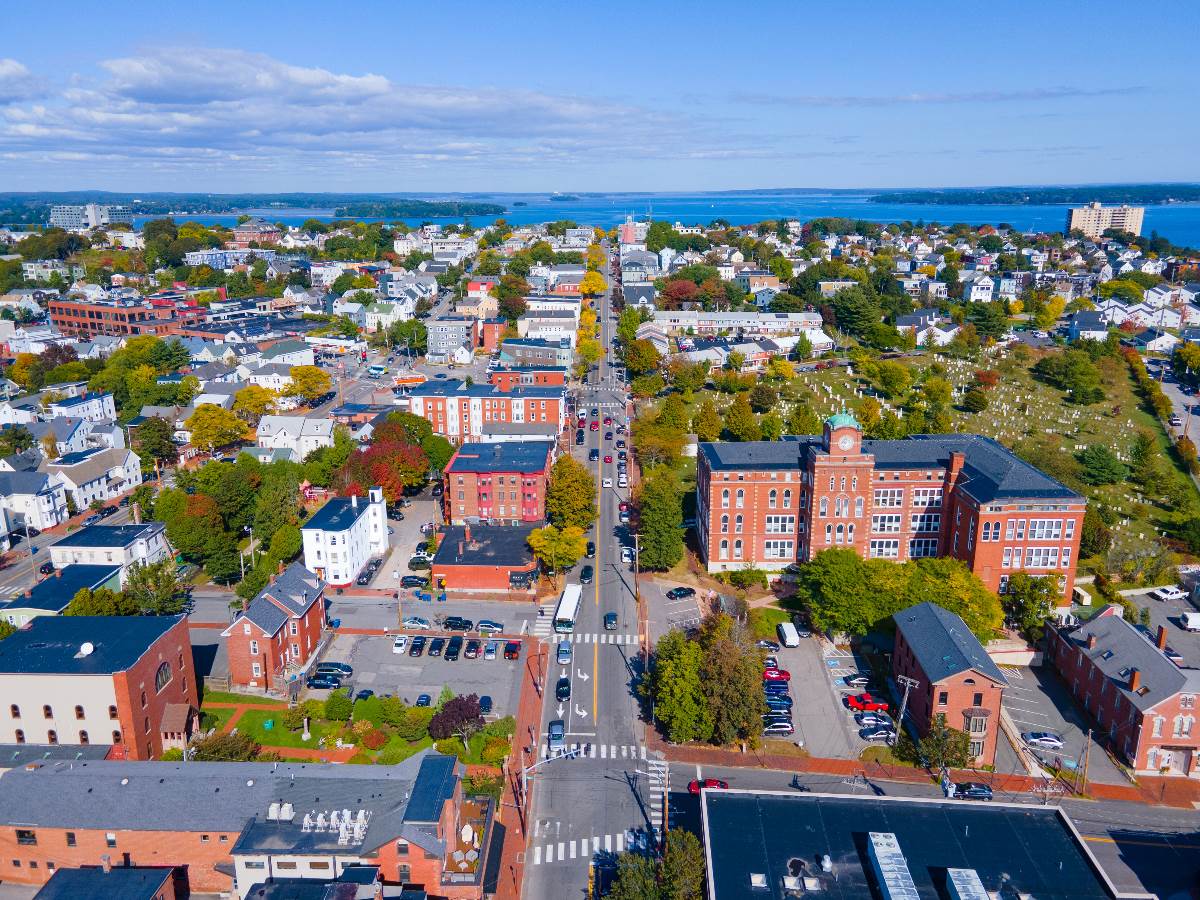 Portland - St Fille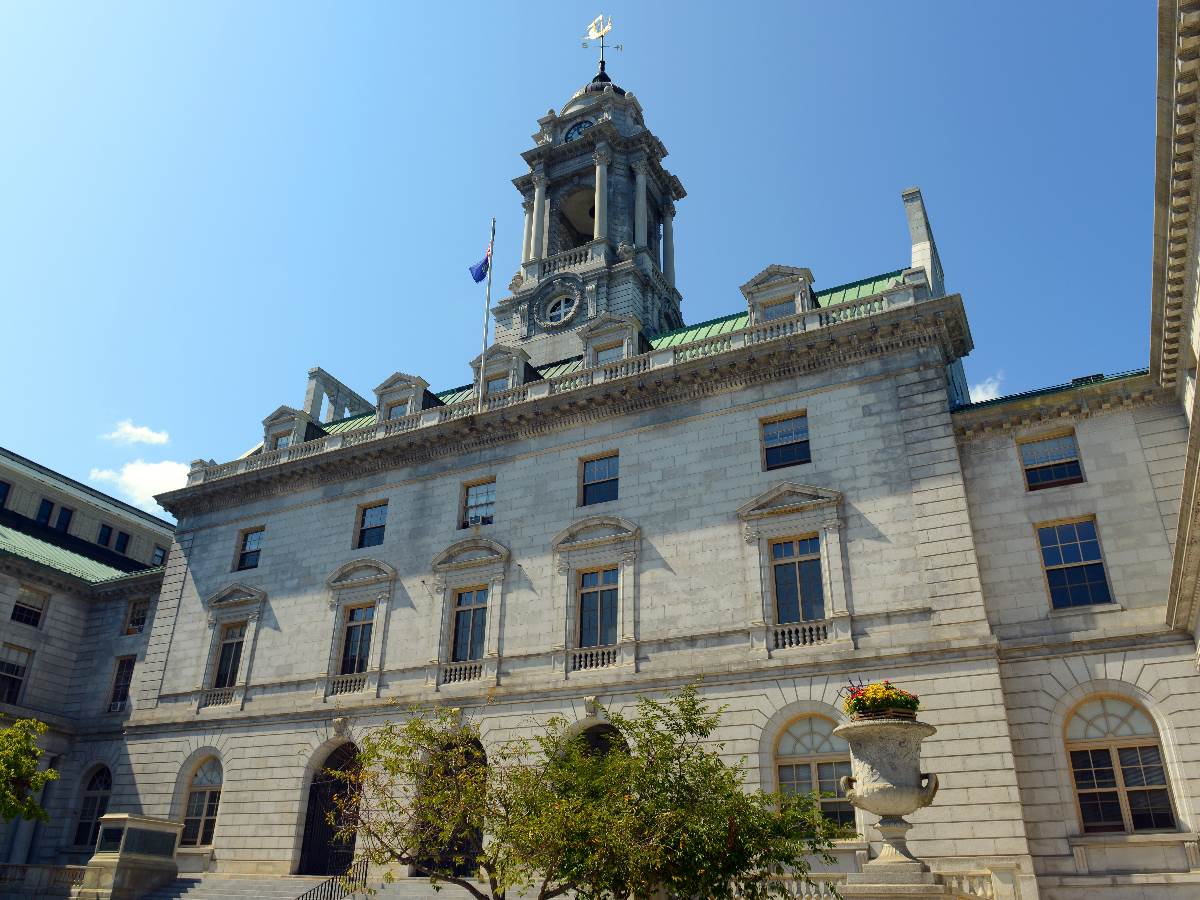 Portland - City Hall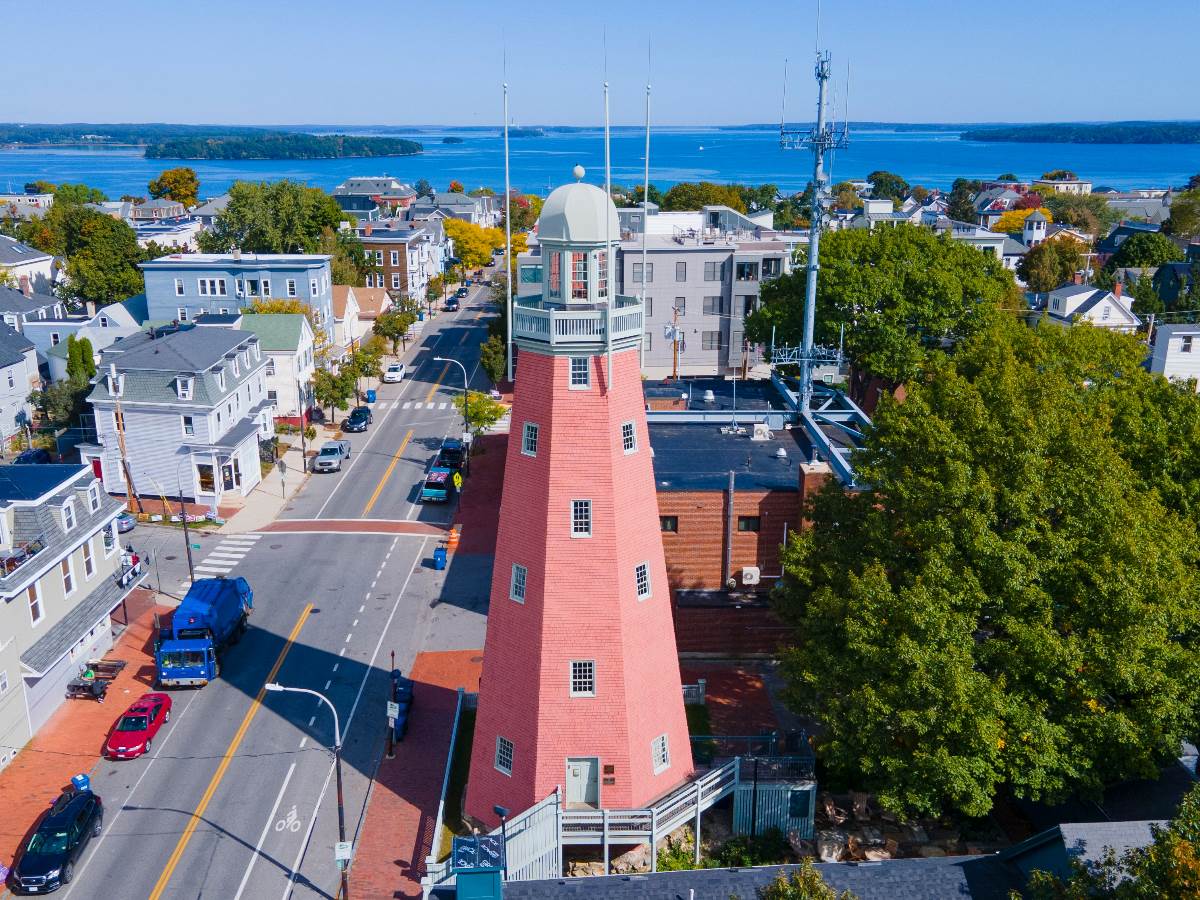 Portland - Observatory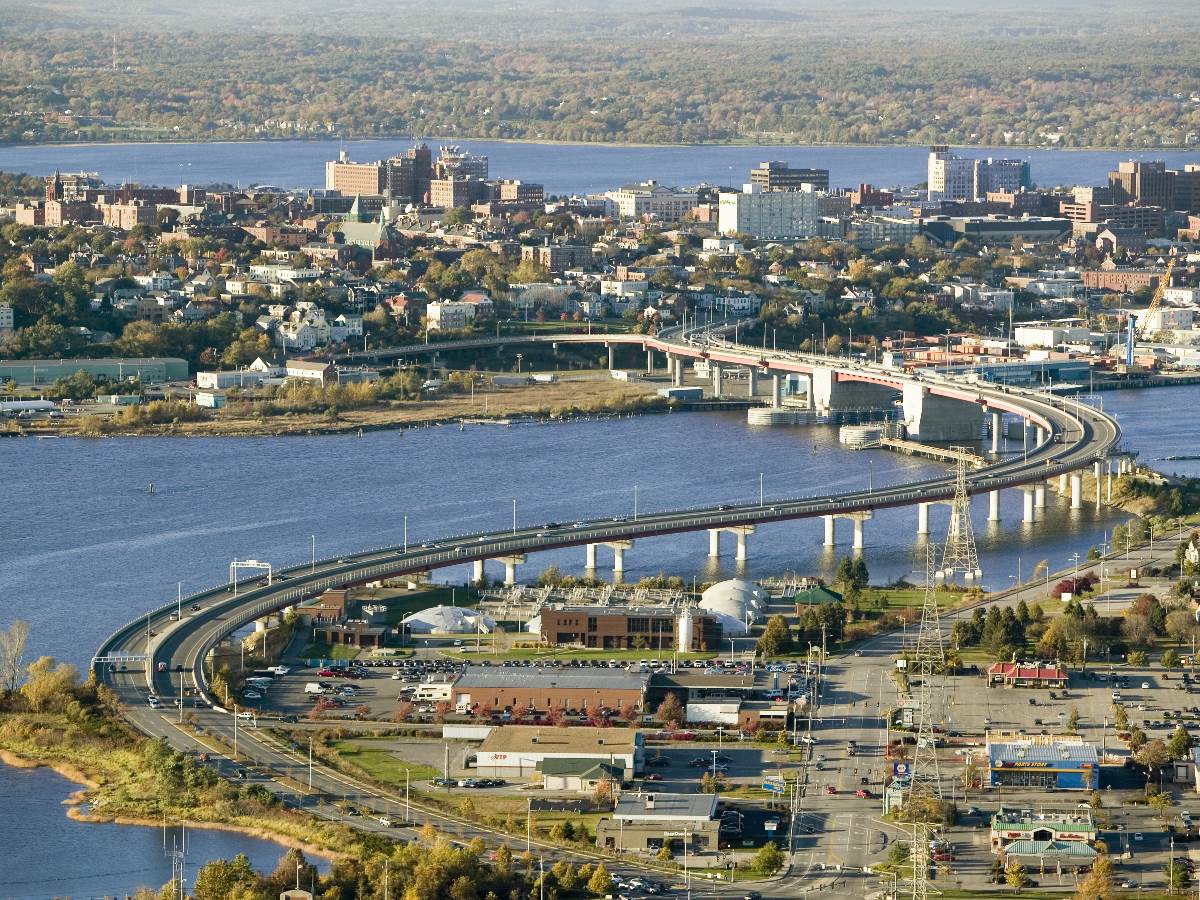 Portland - Casco Bay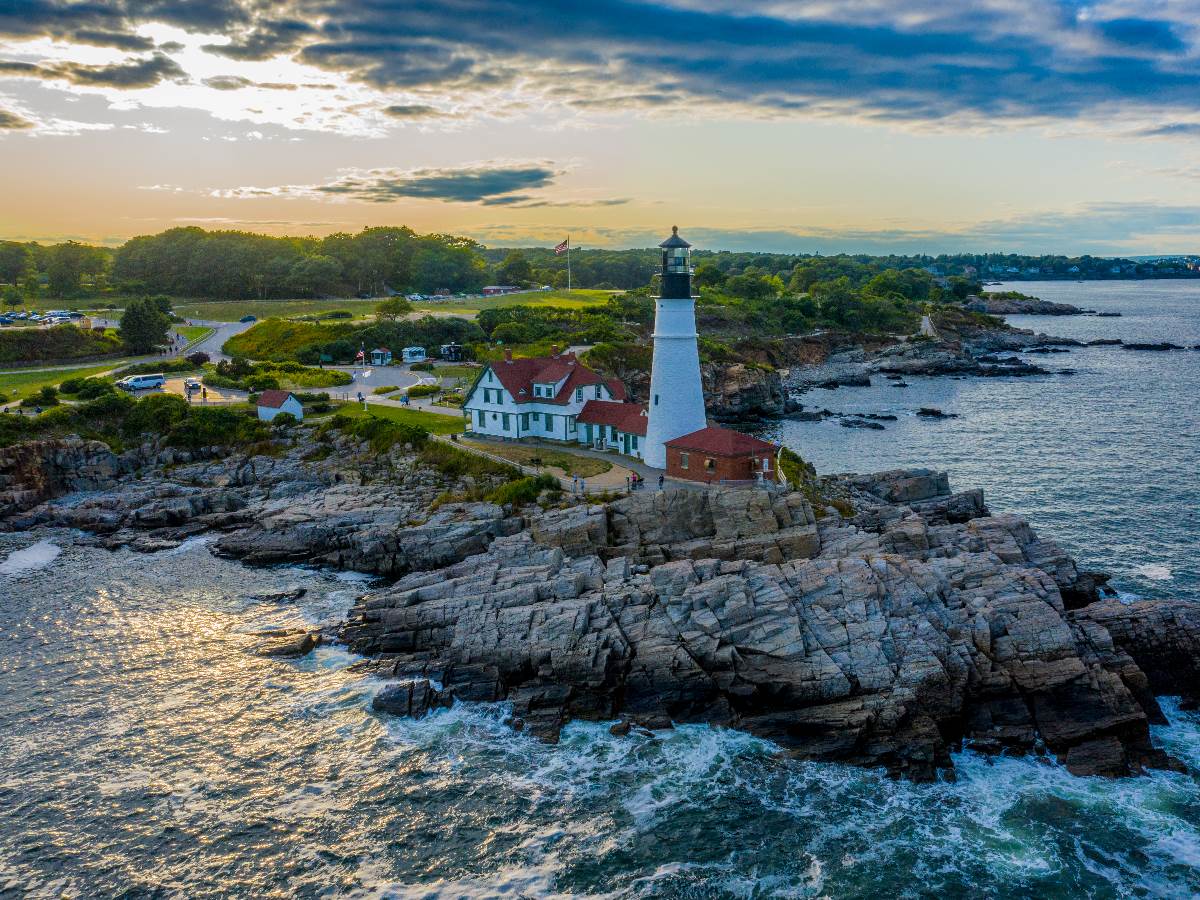 Portland - Fort Williams Park
Additional Information
What do we do?
Simply put, Action Tour Guide is an audio guide, map, and tour book – all in one app! We are a GPS-enabled app-based tour that narrates information based on your location right on your phone. You can experience our driving and walking tours at your own pace and literally at any time of the day! 
Lifetime Validity
​Changing travel date? No worries! All individual tours come with lifetime validity. 
No Network Needed
The tour works offline, so you do not need your phone network to enjoy the tour. However, we suggest you download the tour at your home, hotel, visitor center, etc., before heading out for a completely immersive experience.
Is this an entry ticket?
No, this is not an entry ticket.
How many tours should I purchase?
Since this is a driving tour, we recommend you purchase one tour per car.