Tour Details



Driving


2 - 3 Hours



Purchase QTY


One Per Car



Distance


24+ miles



Audio Stories


45+



Self Guided


At Your Own Pace



Tour Benefit


Tour Anytime
Any Day



Works Offline


100%
Money-back
Guarantee
Welcome to the Cape Ann Tour
Discover Cape Ann with a self-guided drive along the scenic waterfront! Enjoy the vistas, beaches, and natural beauty of this quintessential New England coastline at your own pace. Visit the famous Fisherman's Memorial, beautiful Beauport, and the scenic Harborwalk, all while diving into the stories of Massachusetts of days past. The roundtrip tour through Gloucester and Rockport also visits Fort Point, Eastern Point Lighthouse, Bearskin Neck, Halibut Point State Park, and more.
About the Tour
Cruise along the road less traveled on Cape Ann, where adorable villages, stunning beaches, and history dating back hundreds of years come together. On this flexible, app-based tour, you can move at your own pace and stop for photos wherever you'd like!
The tour begins just outside Gloucester, with gorgeous views of the harbor. Here, you'll find the enormous Tablet Rock, which opens a window to the year 1623, when Pilgrims first landed on these shores. Hear all about their struggles to survive in this harsh new land.
Next, head into Gloucester and dive into the town's uniquely New England culture. Learn about the importance of fishing to this community, the dangers of that high-stakes profession, and the tragic story behind the Perfect Storm, which still reverberates through this town to this day.
Then, visit Gloucester's harbor to see why locals simply can't live anywhere but here. Meander along the gorgeous harborwalk, breathe in the salty sea air, and maybe even spot a few whales!
After that, cruise along with the cape's artsy southern point and discover the artist colony of Rocky Neck and the spectacular Niles Beach, perfect for catching some sun. Admire the huge, 56-room mansion of Beauport, then snap some iconic Massachusetts photographs of the Eastern Point Lighthouse.
Drive-up the eastern coastline next on your Cape Ann Harbor tour, past plenty of spotless beaches, including the unbelievably picturesque Pebble Beach, which feels like it was practically made for Instagrammable moments! Listen to the tale of Thacher Island just beyond the shore and the shipwreck which put it on the map.
Then, head through Rockport and hear the wild story of Hatchet Hannah and her crusade against alcohol. After picking up on the local history, you'll get the chance to see the most painted building in the entire world. No, really!
Venture north to the most remote part of the cape, and listen along the way to the harrowing events of the infamous Blizzard of 1978 and another equally terrible storm over a century earlier. Then, stretch your legs in the beautiful Halibut Point State Park, which offers breathtaking ocean views you can't find just anywhere.
Finally, angle back toward Gloucester, but not without getting the inside scoop on the so-called Witch House and the devastating shipwrecks that have occurred along this cape over the years. This comprehensive, self-guided driving tour will show you everything there is to see on the Cape Ann Harbor tour and fill you in on all the stories you need to hear while you're at it!
Starting Point Address: Glouchester Visitor Center at Stage Fort Park, 24 Hough Ave, Gloucester, MA 01930
See the Best of Massachusetts:
See all the top sights in Massachusetts at your own pace with our Self-Guided Driving and Walking Tour Bundle. Priced at just $39.99, the bundle gives you access to over 300+ audio stories and lets you in on never before heard stories.
How does it work?
Once you book a tour, you'll get a text/email with instructions.
Download the app (while in good wifi/signal) and use your unique password to access your tours.
To begin touring, go to the starting point and launch the app.
The audio starts automatically once you reach the starting point. Stick to the tour route & speed limit for the best experience.
Please note that no one will meet you at the starting point.
What You'll See
Welcome

Walk to Scenic Views

Tablet Rock at Stage Fort Park

Fisherman's Memorial

Gloucester HarborWalk

Cape Ann Whale Watch

Niles Beach

Beauport

Eastern Point Lighthouse

Thacher Island

Rockport

Motif #1

Bearskin Neck

Granite Pier

Annisquam Lighthouse

Goose Cove Reservation
Preview the Tour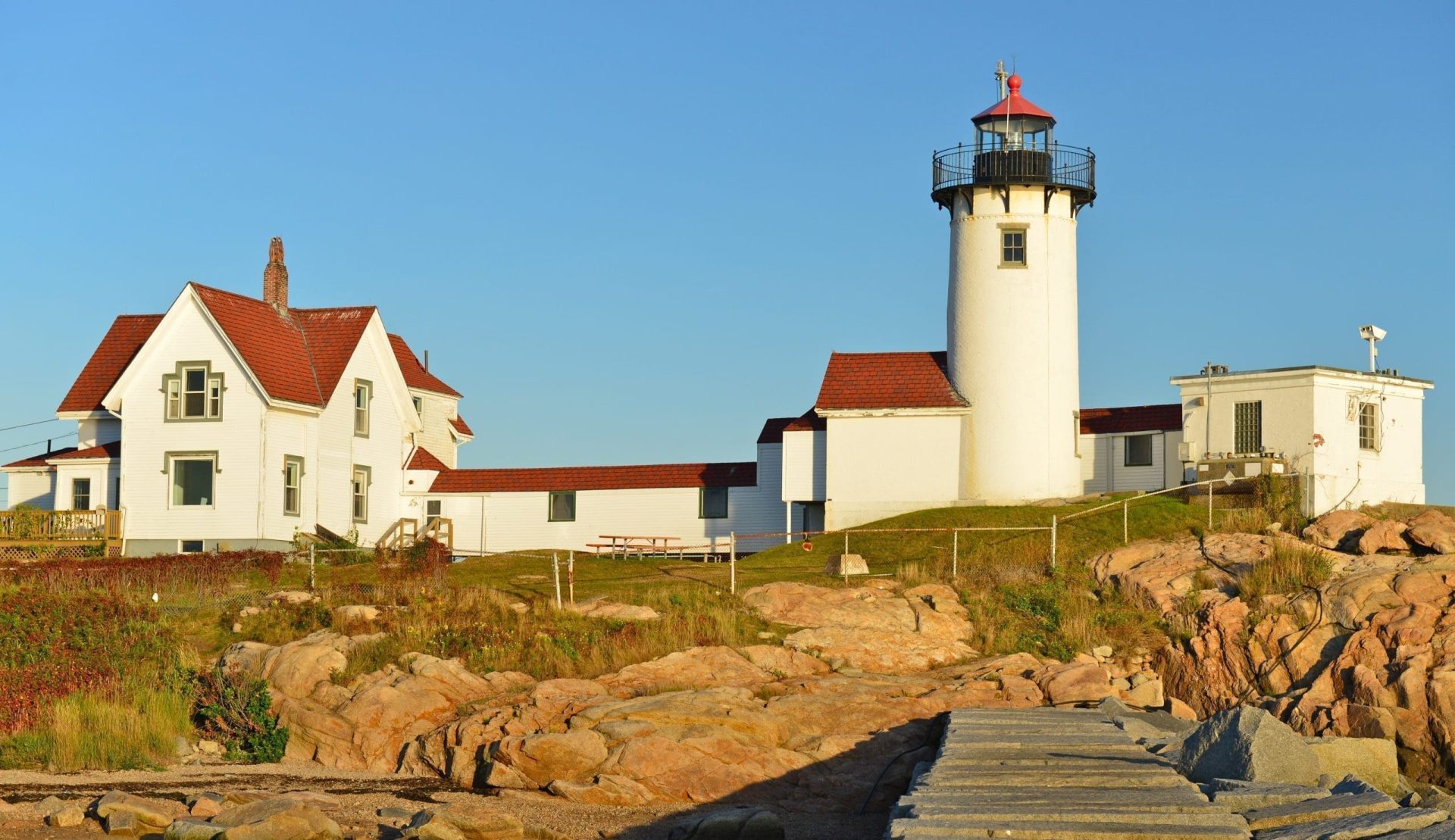 Welcome Audio Story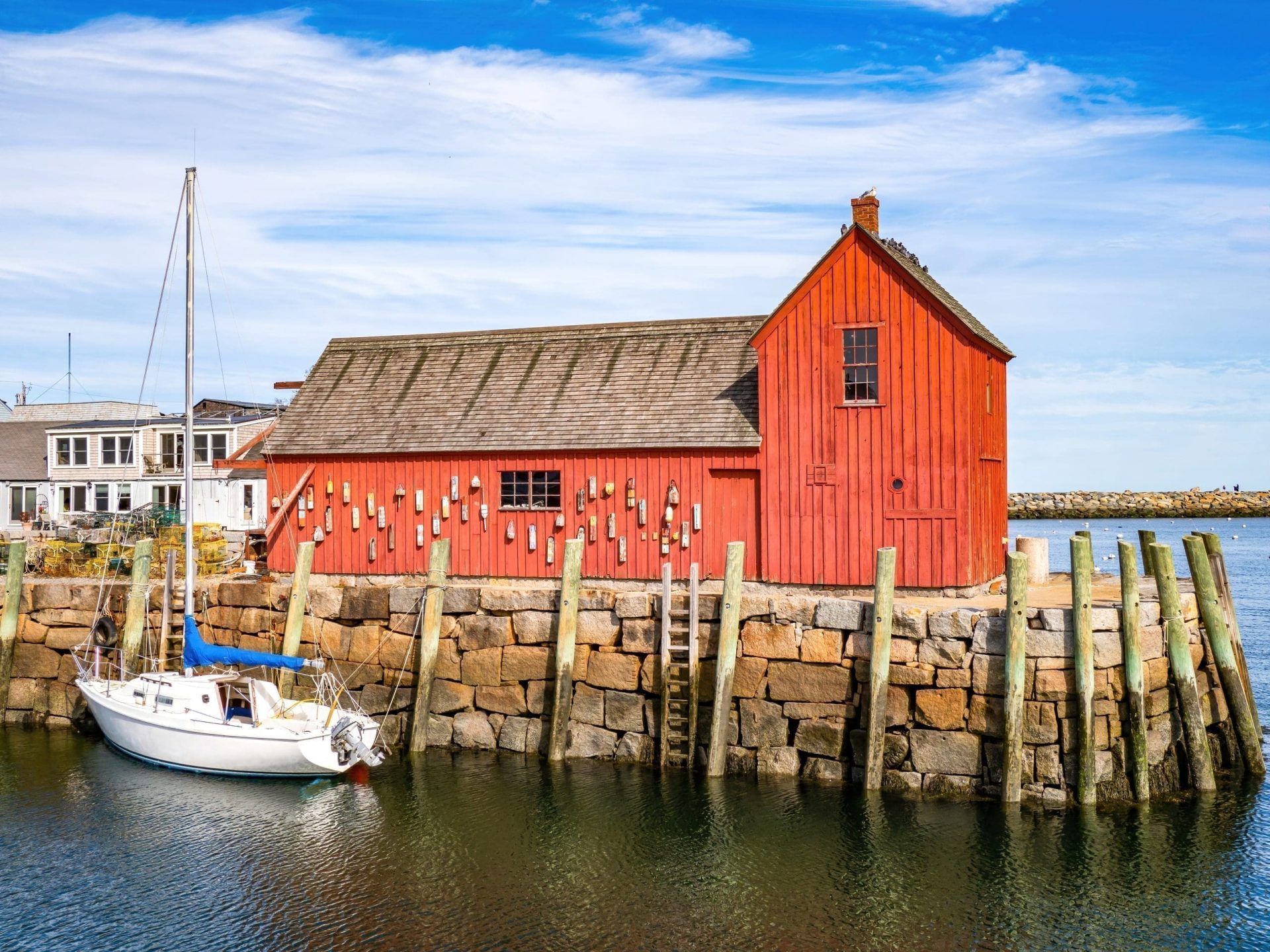 Motif #1 Audio Story
Tour FAQs
Cape Ann is known for its picturesque coastal scenery, charming towns, historic landmarks, vibrant arts community, and fishing heritage.
Cape Ann is named after Queen Anne of England, as a tribute to her. It was originally settled by European colonists in the early 1600s.
Cape Ann is located on the northeastern coast of Massachusetts, in Essex County. It includes the towns of Gloucester, Rockport, Manchester-by-the-Sea, and Essex.
People visit Cape Ann to enjoy its stunning beaches, explore art galleries and studios, experience maritime history, indulge in fresh seafood, and immerse themselves in the region's natural beauty.
Yes, Gloucester is worth visiting for its historic seaport, beautiful harbor, vibrant arts scene, and cultural attractions like the Gloucester Maritime Heritage Center
Spend a day in Gloucester by exploring its historic district, visiting museums, enjoying fresh seafood, strolling along the harbor, and perhaps taking a whale watching tour.
Cape Cod and Cape Ann are both scenic coastal areas in Massachusetts, but Cape Ann is located farther north and is known for its rocky coastline, fishing heritage, and arts community.
The towns that are part of Cape Ann are Gloucester, Rockport, Manchester-by-the-Sea, and Essex.
The most famous cape in Massachusetts is Cape Cod, known for its iconic sandy beaches, charming villages, and vacation atmosphere.
The three main capes in Massachusetts are Cape Cod, Cape Ann, and Cape Elizabeth.
Yes, you can bring your car to Martha's Vineyard. There are car ferry services available to transport vehicles to the island
It's advisable to check with the specific tour organizers or locations regarding their policies on bringing pets, as some places may have restrictions or guidelines for pet access.
Inclusions and Exclusions
Inclusions:
App on your phone: A link to download the Action Tour Guide App and Password for your tours.
Flexible schedule: Use any day, any time. Travel over multiple days or on next trip. Never expires.
Easy to use: Stories play automatically by GPS. Hands-free. Get HELP all day: Call, Chat, or Email.
At your own pace: No group. Take breaks for photos/ snacks/hikes. Go at your own pace.
Offline use: No cell signal or wifi required. Offline GPS Map & route. Stop-to-stop direction.
Don't miss a thing: Full itinerary, travel tips, professionally narrated videos, text, and hidden gems.
Exclusions:
Transportation, parking fees, food, and drinks.
Entry tickets or reservations to any attractions along the route.
Car Rental: Please arrange a rental car at the closest airport or train station.