Tour Details



Walking


1 - 2 Hours



Purchase QTY


One Per Person



Distance


1.3+ miles



Audio Stories


20+



Self Guided


At Your Own Pace



Tour Benefit


Tour Anytime
Any Day



Works Offline


100%
Money-back
Guarantee
Welcome to the Ghosts of Fredericksburg Tour
Peer beyond the veil with this spooky self-guided tour of Fredericksburg's supernatural side. Guided by GPS and narrated by Mark Nesbitt, creator of the original Ghosts of Fredericksburg candlelight walking tours, it's a ghost tour which operates completely on YOUR schedule! Hear chilling true tales of colonial specters, poltergeists in the Rising Sun Tavern, the infamous White Lady of Chatham, and more as you weave your way through this gorgeous, haunted city.
About the Tour
Your tour will begin at 600 Sophia Street, right near Riverfront Park. From here, you'll walk to The Chimneys, where a ghostly harp player can sometimes be heard, and which has been host to unexplained footsteps and a persistent chill. After that you'll head to the Fredericksburg Visitor Center. Believe it or not, even this is haunted, thanks to the building itself dating back almost 200 years!
As you pass the corner of Caroline and George Streets, you'll hear about how spectral Union soldiers foiled a planned renovation of a historic property there. Just past that, at 1002 Caroline Street, Nesbitt will recount the tale of mysterious footprints which appeared in a long-locked room within this building.
Next, you'll look across the Rappahannock River toward Chatham and learn the rich Revolutionary history of that town… as well as the story behind the infamous White Lady of Chatham.
Then it's on to the Lewis House, supposedly still inhabited by the vengeful spirit of Fielding Lewis, brother-in-law of none other than George Washington. The Rising Sun Tavern, up next, was much beloved by tavern keeper John Frazer… so much so that he's rumored to have never left!
You'll continue walking until you reach 303 Falquier Street. Here, a tragic suicide has resulted in years of strange and inexplicable phenomena, reported by visitors and employees alike. The Kenmore Inn, just down the street, was made into an impromptu Union hospital during the Civil War. As you can imagine, all the grisly violence this inn saw left plenty of restless, unquiet dead behind.
No ghost tour would be complete without a visit to a cemetery, so you'll head next to St. George Episcopal Church and Cemetery. Dating back to 1858, this church has been of great interest to ghost hunters for decades, and you'll find out why as you approach!
Finally, you'll walk back toward The Chimneys and hear another chilling tale about it, this one with roots in the famous Underground Railroad of Antebellum America. Your tour concludes here, just a block from where you began.
Tour start Address: 600 Sophia St, VA
How does it work?
Once you book a tour, you'll get a text/email with instructions.
Download the app (while in good wifi/signal) and use your unique password to access your tours.
To begin touring, go to the starting point and launch the app.
The audio starts automatically once you reach the starting point. Stick to the tour route & speed limit for the best experience.
Please note that no one will meet you at the starting point.
What You'll See
The Chimneys

Fredericksburg Visitor Center

The Corner of Caroline and George Streets

1002 Caroline Street

Chatham

Lewis Store (1200 Caroline Street)

Rising Sun Tavern

303 Fauquier Street

Kenmore Inn

Willis House

Fredericksburg Historical Facts

St. George Episcopal Church and Cemetery

Nicodemus in the Chimneys
Preview the Tour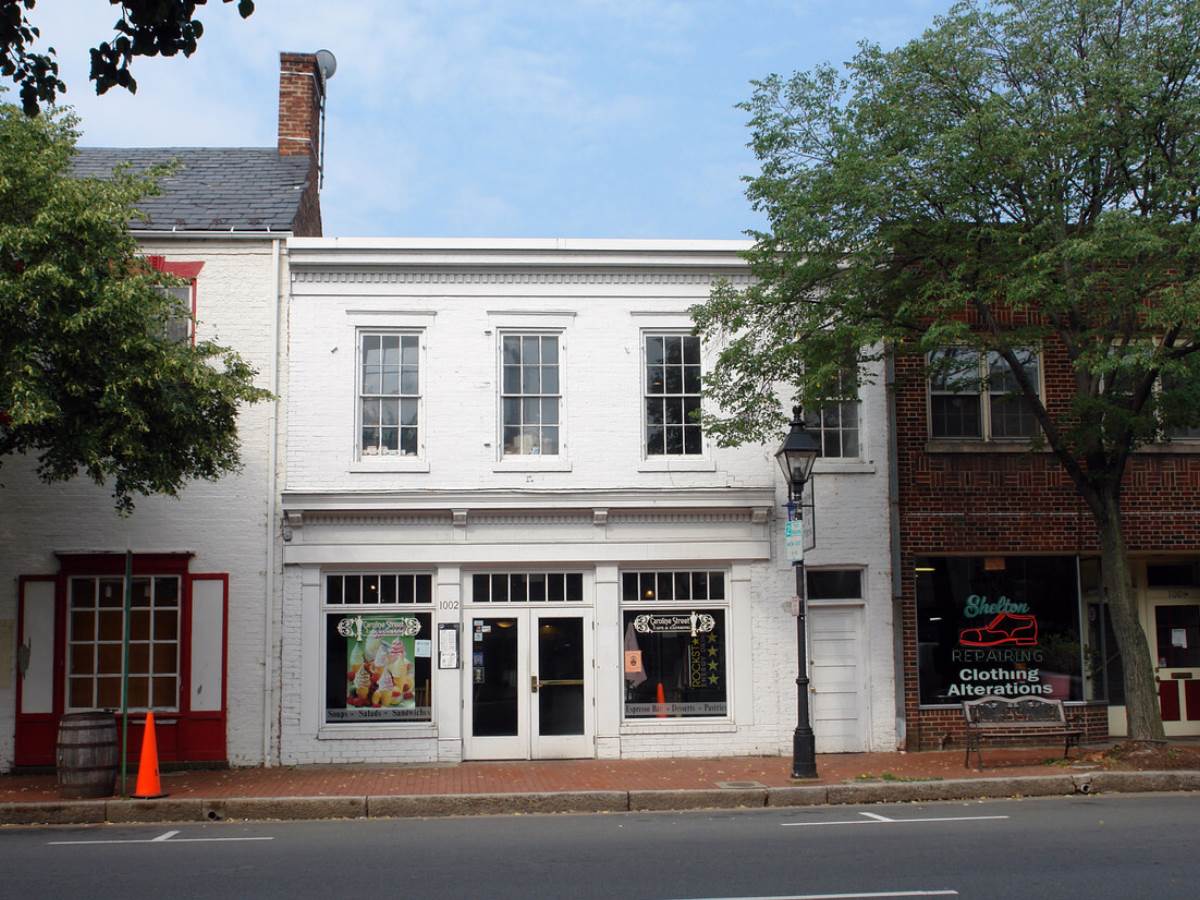 Caroline and George Streets Audio Story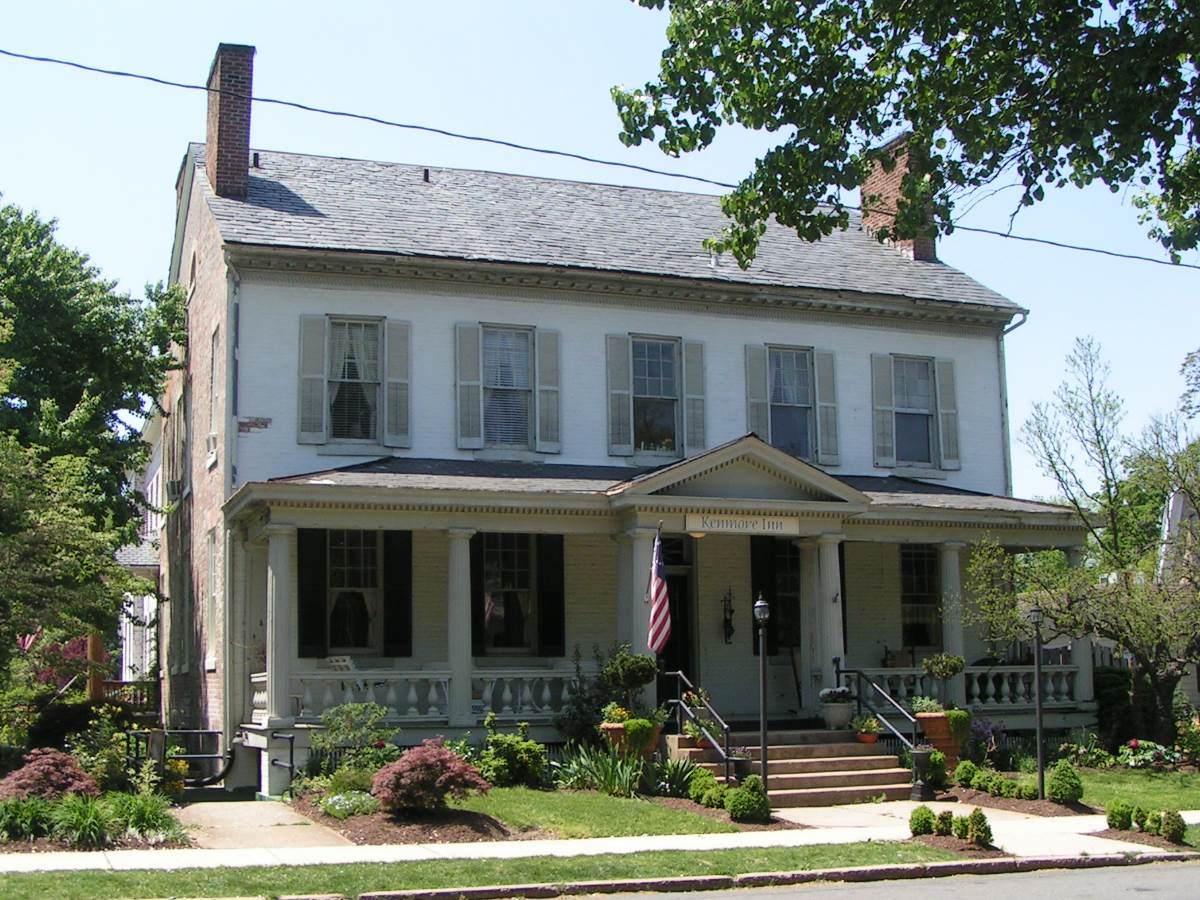 Kenmore Inn Audio Story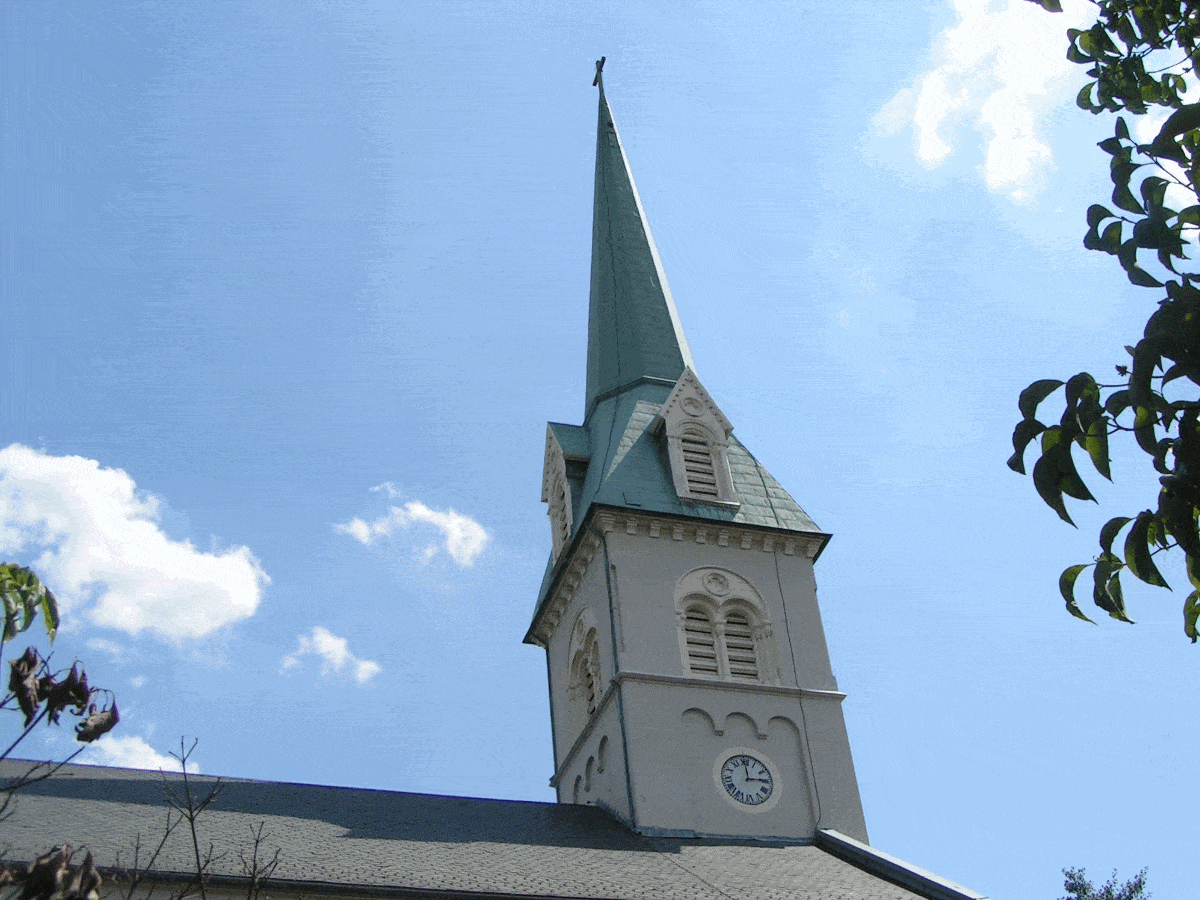 St George Church Audio Story
Tour FAQs
This tour has many haunted locations within walking distance, making it convenient for pedestrians. However, a car can help reach distant places.
While paranormal activity can happen at any time, some ghost hunters believe that spirits are more active during certain seasons or times of the day, such as late at night or during twilight.
The tour begins at 600 Sophia Street, near Riverfront Park.
The Chimneys are known for strange occurrences, including the sound of a ghostly harp player, unexplained footsteps, and an enduring chill.
Spectral Union soldiers are said to have thwarted a renovation project at a historic property on this corner.
The tour recounts the story of mysterious footprints that appeared in a long-locked room within this building.
Ghostly encounters have drawn paranormal investigators to St. George Episcopal Church and Cemetery, founded in 1858.
Fredericksburg's haunted history is told in several guided ghost tours led by knowledgeable guides.
Ghost stories and legends abound in Fredericksburg. You can investigate Marye's Heights' haunting and the Rising Sun Tavern's ghosts.
Some Fredericksburg legends involve George Washington and James Monroe. These legends spice up the city's haunted history.
Inclusions and Exclusions
Inclusions:
App on your phone: A link to download the Action Tour Guide App and Password for your tours.
Flexible schedule: Use any day, any time. Travel over multiple days or on next trip. Never expires.
Easy to use: Stories play automatically by GPS. Hands-free. Get HELP all day: Call, Chat, or Email.
At your own pace: No group. Take breaks for photos/ snacks/hikes. Go at your own pace.
Offline use: No cell signal or wifi required. Offline GPS Map & route. Stop-to-stop direction.
Don't miss a thing: Full itinerary, travel tips, professionally narrated videos, text, and hidden gems.
Exclusions:
Transportation, parking fees, food, and drinks.
Entry tickets or reservations to any attractions along the route.
Car Rental: Please arrange a rental car at the closest airport or train station.