Tour Details



Type


Driving



Duration


2 - 3 Hours



Audio Stories


59



Deep Dives


16
Welcome to the Kauai Tour
Aloha! Buckle up for a tropical adventure you'll never forget! Cruise through lush jungles, walk along pristine beaches, and dive into the history of the beautiful island of Kauai.
On the Kauai tour, you will learn about the culture and how everything changed when sugar plantations arrived. Hear about clashing cultures and a failed Russian invasion? No, really!
We are proud to be an official member of the Hawaii Visitors & Convention Bureau.

About the Tour
Explore Kauai and discover why it's called "the Garden Isle." This stunningly lush island is covered in tropical rainforest, bursting at the seams with the life of all kinds. This drive will take you along the most famous stretch of Kauai's historic highway and show you all the very best sights the island has to offer.
Visit Grove Farm, where you'll glimpse what remains of the once-booming sugar plantation industry, then turn back the clock to the time of ultra-rich sugar barons. Hear about this enormous industry, how it's connected to the American Civil War, and what life was like for the lavishly wealthy owners.
Then, treat yourself to the fabulous Poipu Beach, where sand and surf meet in perfect harmony, and you can always see some surfers hitting the waves. And be sure to keep your eyes open! If you're lucky, you might spot Rocky, a Hawaiian monk seal who's something of a celebrity on Kauai.
Don't miss the Hanapepe Swinging Bridge on your Kauai tour! This precarious bridge spans a jaw-dropping valley and offers views and an experience like nowhere else on Earth.
Along the way on the Kauai tour, we'll fill you in on the fascinating, complex history of Kauai and Hawaii as a whole. Hear about how the first people journeyed across miles of ocean on tiny canoes to get here, learn about their kings and traditions, and get a close-up look at how the arrival of American businesses changed the islands forever. Be prepared for the unexpected, like an attempted Russian invasion that took place in the 19th century!
And, of course, visit the so-called Grand Canyon of the Pacific, Waimea Canyon. This 3,000-foot deep canyon is as lush and green as the rest of the island and is guaranteed to take your breath away. Don't forget to snap plenty of photos to make your friends jealous!
Along the way, we'll point out all of Kauai's best hiking spots, from accessible walking routes to more advanced trails which lead to awe-inspiring overlooks. It's easy to drive straight past these in the dense jungle, but we'll make sure you don't miss a single thing!
Finally, we'll arrive at the Nā Pali Coast State Wilderness Park, a perfectly secluded slice of the jungle, cliffs, and crashing ocean that has all you could want from Kauai packed into one place!
Tour starting point: Kauai Visitors Bureau, 4473 Pahe`e Street Suite F, Lihue, HI 96766, USA
What You'll See
Welcome to Kauai

Kalapaki

Sugarcane & Grove Farm

Tree Tunnel

Old Koloa Town

Detour To Old Sugar Mill Of Koloa

Poipu Beach

Hanapepe Valley Lookout

Hanapepe Swinging Bridge

Russian Fort Elizabeth State Historical Park

Niihau: The Forbidden Island

Red Dirt Waterfall

Kukui Trail & Iliau Nature Loop

Waimea Canyon State Park

Pu'u Hinahina Lookout

Waimea Canyon Trails

Kōkeʻe Natural History Museum

Kōkeʻe State Park

Kalalau Lookout

Nā Pali Coast State Wilderness Park

Pu'u O Kila Lookout - Conclusion
Preview the Tour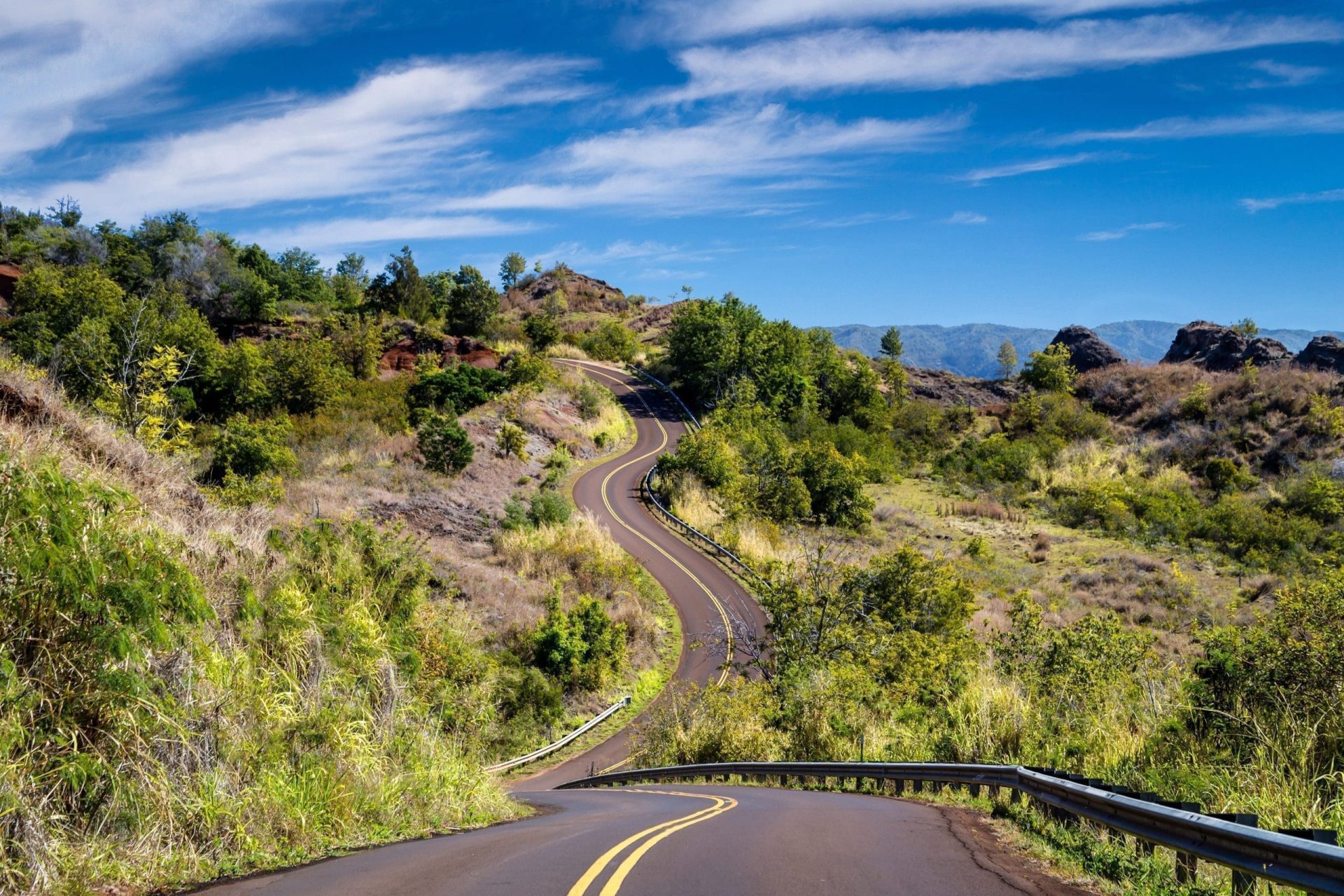 Stop 1 : Welcome to Kauai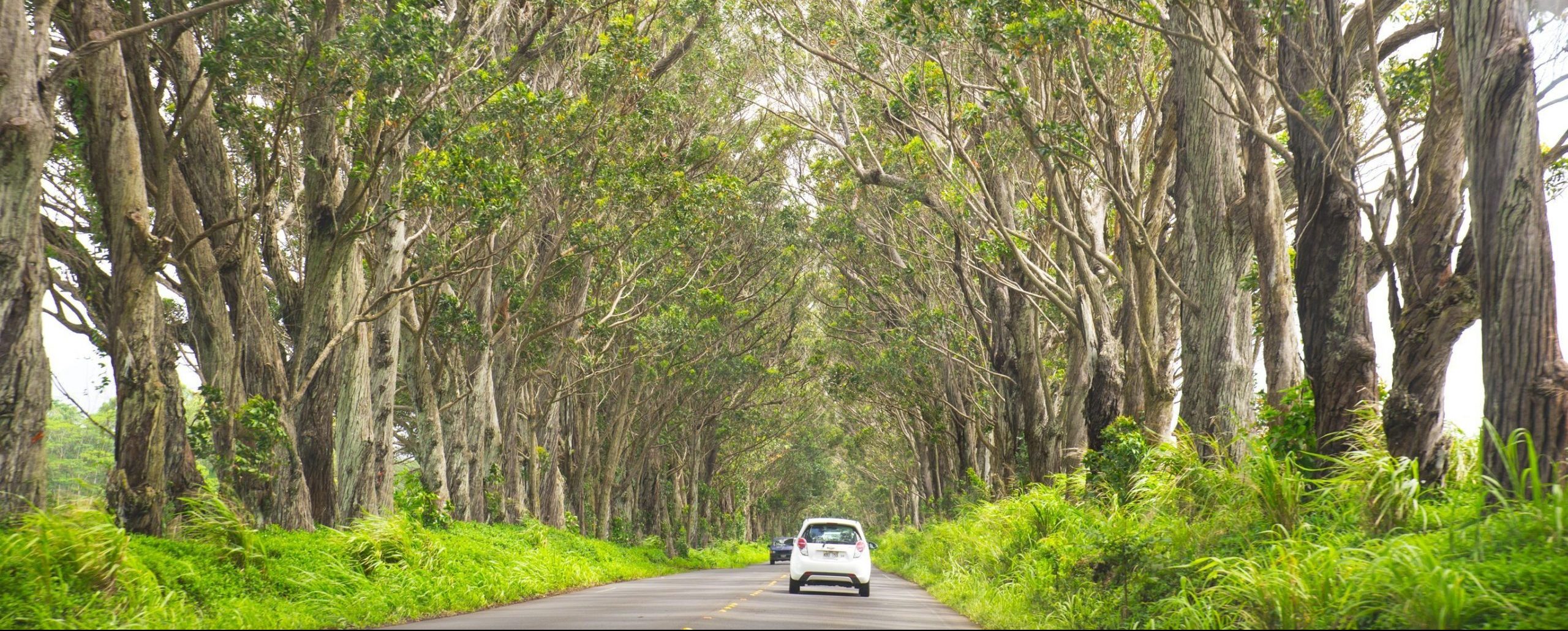 ​Stop 11 : Tree Tunnel
Additional Information
What do we do?
Simply put, Action Tour Guide is an audio guide, map, and tour book – all in one app! We are a GPS-enabled app-based tour that narrates information based on your location right on your phone. You can experience our driving and walking tours at your own pace and literally at any time of the day! 
Lifetime Validity
​Changing travel date? No worries! All individual tours come with lifetime validity. 
No Network Needed
The tour works offline which means you do not need your phone network to enjoy the tour. However, we do suggest you download the tour at your home, hotel, visitor center, etc before you head out for a completely immersive experience.
Not an Entry Ticket
This is not an entry ticket.