A walking tour of Central Park takes you through 843 acres of woodlands, landscaped gardens, grassy lawns, and recreational centers. To truly understand the size and scope of Central Park, you should know that it was initially built in the mid-18th century as a place where wealthy New Yorkers could go for carriage rides through the country without actually having to leave the city. The park was elaborately designed and built to mimic the natural landscapes of the American Northeast — and the park's designers, Frederick Law Olmsted and Calvert Vaux, did such a good job that many visitors don't know that the park was built essentially from scratch.
Building Central Park
The construction of the park swallowed up the thriving African-American community of Seneca Village, as well as a large swamp that was home to a shantytown for many of the city's poor residents. At first, the wealthy residents for whom the park was built kept a tight grip on who could use the recreational spaces. It wasn't originally designed to be walkable or accessible to limit the park to wealthy residents with horse-drawn carriages. However, luckily for you, things have changed considerably since the park was first built, and now anyone can visit Central Park. It is also quite common to explore Central Park on foot via a walking tour. Many people choose to combine walking with other modes of transportation, including biking, riding subways or taxis, or even sitting in a horse-drawn carriage as a throwback to the park's original design as an urban destination for countryside carriage rides.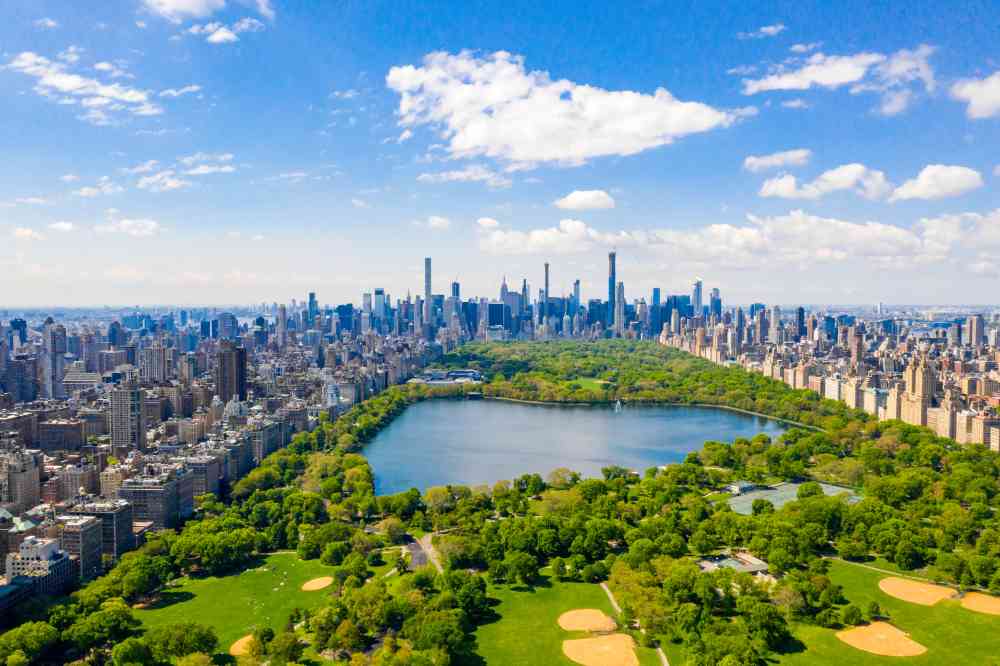 Be prepared for your Central Park Walking Tour. It takes about one hour to walk the entire length of the park from top to bottom if you're walking at a brisk pace and making no stops. However, the park's many charms are scattered throughout, and to get some good sightseeing in, we recommend carving out at least a three-hour time chunk for exploring the park. If you plan to visit the Metropolitan Museum of Art or attend a performance, add even more time. But no matter what your plans are, make sure you wear good walking shoes and dress appropriately for the weather. Most of all, be prepared for a fun, easygoing day. After all, it's a walk in the park.