Are you thinking of taking a road trip to the beautiful island of Maui in Hawaii? The Road to Hana is one of the most beautiful drives in Hawaii that winds through lush rainforests, crosses numerous bridges and waterfalls, and offers stunning views from its many lookouts. Wondering what's the best way to plan your Road to Hana tour? If you're setting off on a Road to Hana tour in Maui, you'll want to make the most of the daylight hours. The safest and most pleasant way to travel on the Road to Hana is during daylight hours. Leaving around 7 am will leave you plenty of time for driving and a few interesting stops.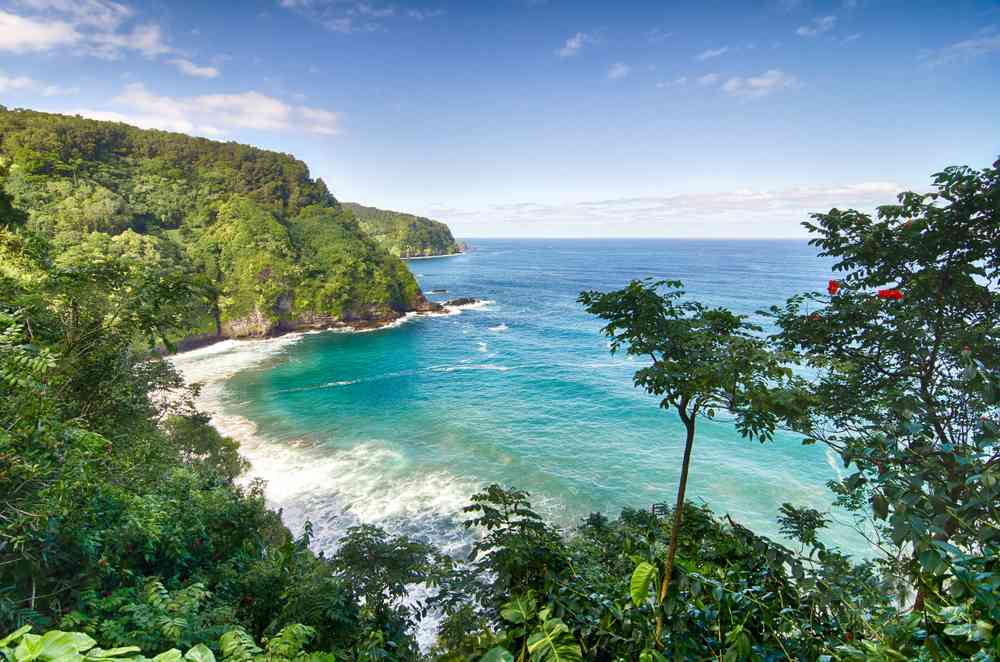 How long does it take to drive the entire distance?
It's essential to be clear about where you want to stop and how much time you will spend at each one.
Can you make a roundtrip on the Road to Hana on the same day?
YES. Completely circling back from where you started can prove difficult due to lack of daylight during certain months of the year; however, many people choose to do so anyway, depending upon whether they feel comfortable enough with their map reading skills. Ideally, if someone wants to complete both directions while having plenty of light left, they should plan to leave ahead.
Is there anything special I should consider when driving on the Road to Hana?
Always keep aware of unfamiliar terrains like one-lane bridges nearby cattle farms and sharp hairpin curves. Most importantly, enjoy yourself by being mindful to drive safely thus allowing everyone to return home safely again.
Looking for a fabulous way to explore the Road to Hana?
A Road to Hana tour in Maui is beautiful. Self-Guided tours like ours include multiple stops along the route which allow plenty of time to take pictures and enjoy spectacular views. Letting our app be your guide gives you more time to create beautiful memories without the worry of getting lost in an unknown place. With the Road to Hana tour providing information about each location, no detail is left out when it comes to appreciating both nature's beauty and Hawaiian culture. Driving along the scenic Road to Hana should not be rushed but instead savored one stop after another. 
Are you worried about leaving in time for an in-person guided drive?
Action Tour Guide is app-based; once you download your tour, it's yours whenever you need it!
What should you pack on a Road to Hana Tour?
When you plan a Road to Hana Tour in Maui, it's essential to be prepared for your trip. Along with planning out what time you'd like to leave, you should also make sure that you have a few essential items with you before you hit the road. First of all, make sure that your car is in good condition and has a full tank of gas. Having a reliable vehicle must come first and foremost with any long driving tour. Make sure that you pack enough food and water for your needs on a day-long drive. If you plan on stopping for a hike or a visit to the beach, make sure to bring along some high-SPF sunscreen, insect repellant, and suitable footwear for walking.
To sum up, we urge visitors to plan thoroughly before heading towards the Road to Hana. The best way to ensure you don't miss any hidden gems along the road to Hana is by having a reliable Itinerary. It can help to direct towards trails leading into waterfalls, beaches, hikes where they can soak up incredible vistas. Be sure to check it out before embarking on a journey full of unforeseen beauty that awaits you!
I'm sure you will love our self-guided tours. I strongly recommend that you subscribe to Action+, which includes all of our tours in a single, year-long package. Travel all year and take our self-guided tours with you wherever you go!
Essential Travel Guide: