It's funny you should ask-we at Action Tour Guide just so happen to have a Washington monuments tour that lasts for about two hours. Our Washington DC Monuments Self-Guided Tour will take you to all the best and most interesting monuments on the National Mall, including the Washington Monument, the Lincoln Memorial, and the controversial Vietnam Veterans Memorial. Not only that, but the tour also includes a ton of other interesting sites, like the White House, the Ford Theater, and the US Capitol Building. In between stops, we'll pepper in some information you might not know about topics like the War of 1812, President Roosevelt's secret bunker, and even the history of graffiti.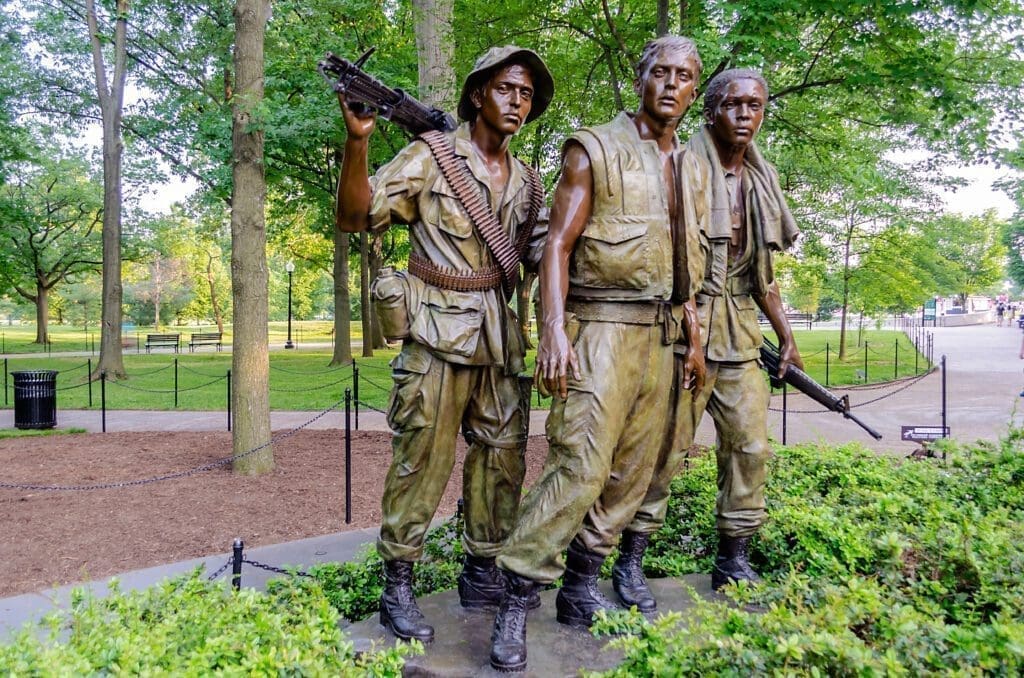 If you're looking for something else to spend a couple of hours doing, we also recommend any of the branches of the Smithsonian Institute (also featured on the tour)! The National Museum of American History is one of our favorites and has exhibits and cultural objects on display, including the original Star-Spangled Banner. We also highly recommend the National Air and Space Museum, which displays the Apollo 11 moon lander, Charles Lindbergh's Spirit of St. Louis, the original model of the USS Enterprise used in Star Trek, and even the Wright brothers' original Kitty Hawk flyer—the very first airplane.
It's not part of the Smithsonian, which means you'll have to pay to get in, but we'd be remiss if we didn't at least mention the International Spy Museum as well, which has quickly built a reputation as one of the most exciting museums in the city. Finally, art lovers can enjoy the National Gallery of Art. This Smithsonian museum can go toe-to-toe with the Museum of Modern Art and the Metropolitan Museum of Art in New York as one of the best art museums in the country.