I would not recommend driving into Yellowstone without a tour. A self-guided driving tour is the best way to get the most out of the national park!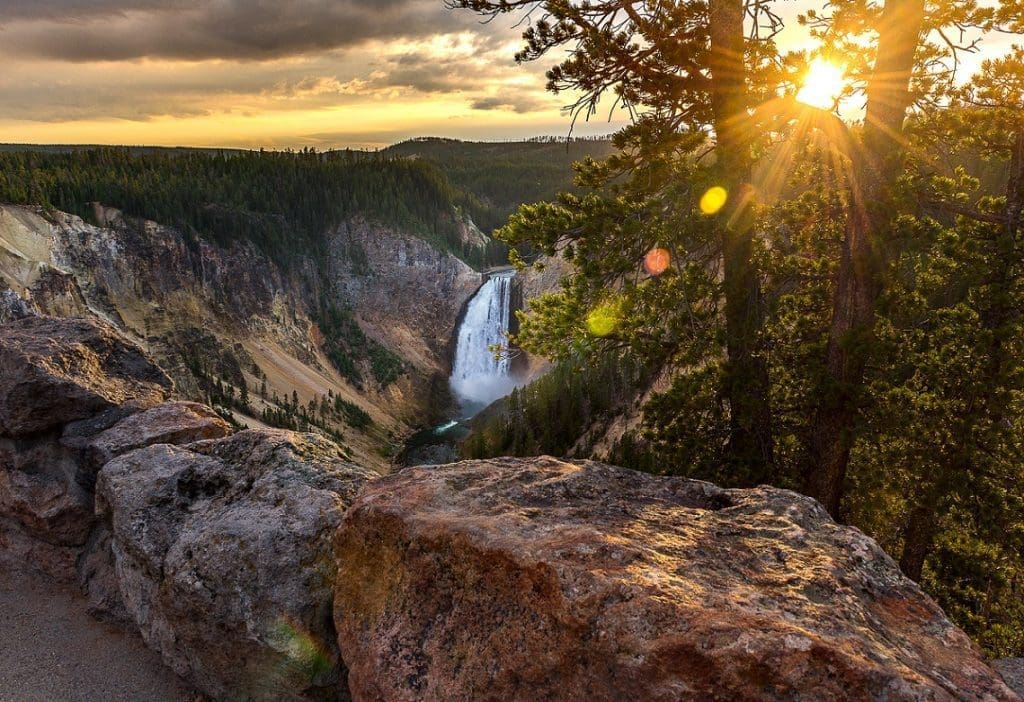 You'll want a tour during your Yellowstone trip for two reasons: navigation and information.
Let's start with navigation. In one of the biggest parks in the lower 48 states, you really don't want to get lost. This self-guided driving tour uses GPS to deliver turn-by-turn directions as it detects your location.
You also don't want to miss out on ANY of the stunning geothermal features and landmarks. A lot of them are tucked away off the main road, like Fairy Falls and Grand Prismatic. Many others require hiking trails. A guided tour ensures you don't miss any moment of this magnificent park. This Yellowstone National Park self-guided driving tour features over 150 stops and deep dives.
Speaking of "deep dives," let's move on to the other important aspect of taking a guided tour of Yellowstone: The knowledge! This app does all the research for you. Hear about all the species of mammals and birds that call this park home. Learn what scientists are saying about the Yellowstone supervolcano's chances of erupting. Discover how a Civil War doctor convinced President Grant to protect this land from private auction.
The driving tour includes first-person accounts of Yellowstone's very first explorers. Imagine coming across this alien environment with no preparation. They had a hard time describing with words what they were seeing–– a boiling lake? A ghostly waterfall? Luckily, with a tour, you won't be on your own like those early explorers were! It's like having a professional tour guide in your passenger seat to tell you everything about the park's ecology, geology, and history. 
Essential Travel Guide: