There are so many amazing places to visit on the Cape during the summer, from beautiful beaches to antique lighthouses to the hustle and bustle of Provincetown. How do you decide what's worth seeing? I've got you covered! Here are some of my favorite locations to visit when I'm on a Cape Cod tour!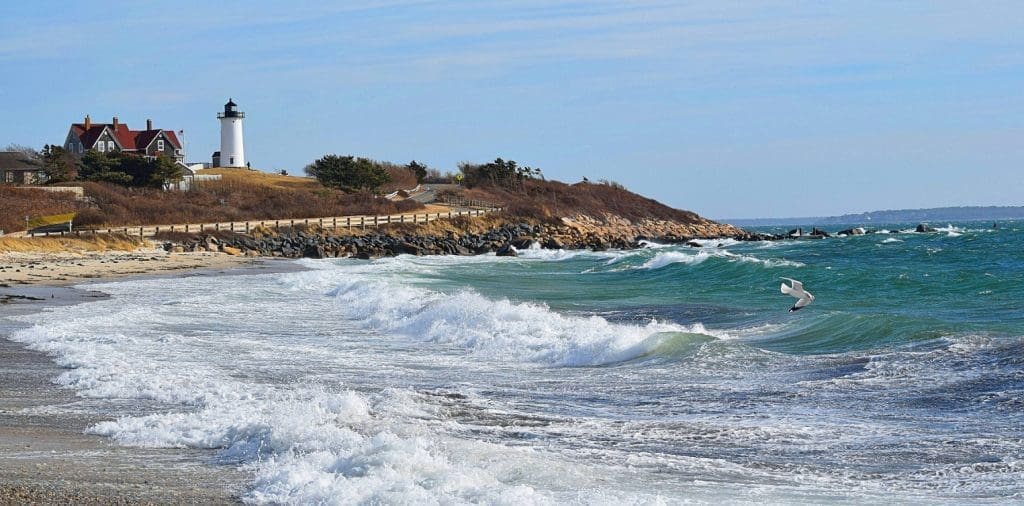 Marconi Station. The station, right on the coast of Cape Cod, sent the very first transatlantic wireless message between the U.S. and Europe in 1903. You can still see remains of the foundation on the coast on Marconi Beach. An open-air pavilion commemorates the spot where they once stood and made technological history.
Audubon Wildlife Sanctuary. Coming up next is an optional detour to the Audubon Wildlife Sanctuary. Nature enthusiasts, bird watchers, and avid hikers will love this next stop. The Sanctuary features a total of five miles of hiking trails through salt marsh, pine woods, grasslands, and freshwater ponds. As you explore, you're sure to spot some of Masscahusett's 300 species of birds. See how many you can identify!
Commercial Street. Commercial Street specializes in small, locally owned, independent businesses. From boutiques, to cafes, to bookstores, to souvenir shops, there's so much to explore. True to the town's bohemian roots, this bustling street is full of art galleries. You'll see sculptures, paintings, photography, and multimedia pieces. This self-guided driving tour will lead you right through the heart of Provincetown and tell you all about how it came to be.
Nauset Light. Dating back to 1877, this lighthouse stands at 48 feet tall. The tower features a distinctive classical two-tone pattern: the bottom half white, top half bright red. Does it look familiar? You can see a picture of this lighthouse on every package of Cape Cod potato chips!
There's dozens of other places to stop along the scenic route to Provincetown. If you follow the Cape Cod driving tour, you will hit all these locations in one comprehensive route, as well as learn about the history of each one. I hope you have a great time on your Cape vacation!
Essential Travel Guide: