There are a few things that make Haleakala the best place to watch the sunrise in Maui. The first is complete visibility. The Haleakala volcano covers about 75% of the island of Maui, so the highest point of the volcano is also the highest point of the island. From the summit, there's nothing whatsoever blocking your view of the sunrise. The sunrise from Haleakala is also known for its spectacular colors. As the sun comes up, the rays shining through the clouds create a dazzling array of colors. When the weather changes, so does the sunrise, so it's worth coming back more than once. Not only that, but the rising sun also illuminates the crater below the overlook as it comes up, painting it in vibrant reds and yellows.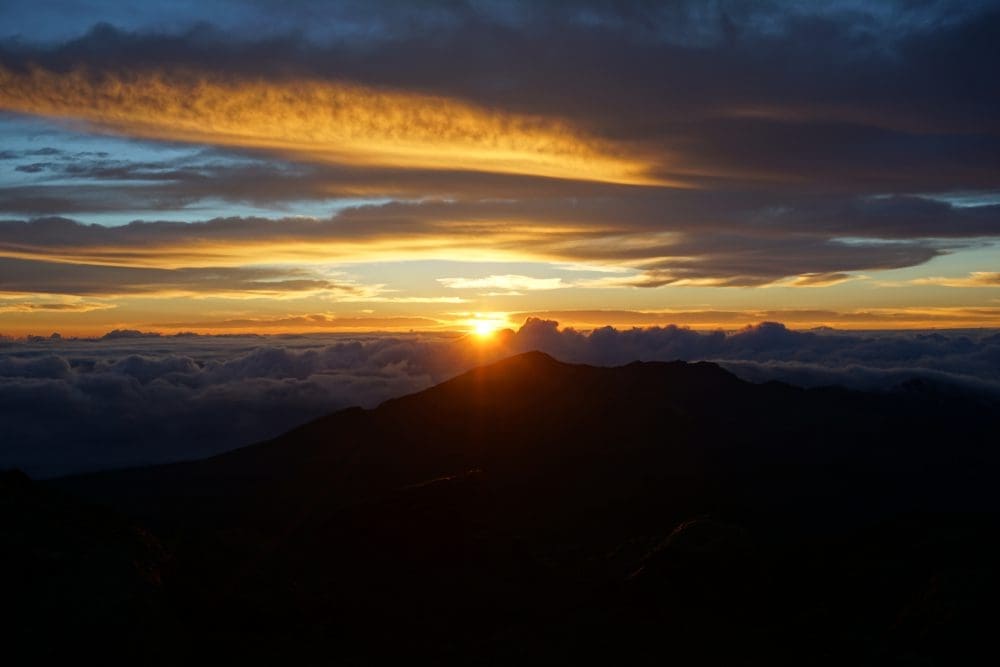 There's also a mythological component to Haleakala's unique appeal. In Hawaiian, the name Haleakala translates to "House of the Sun." According to legend, it was in the crater of this volcano where the demigod Maui lassoed the sun's rays with a rope made of his sister's hair, holding them hostage until the sun agreed to slow its journey across the sky and lengthen the days. In some versions of the story, the summit of Haleakala was chosen because Maui's grandmother lived there and he needed her help. Either way, once you get up to the summit and watch the crater light up with color, it's not hard to see why the ancient Hawaiian people associated this place with the sun.
We'd recommend making the most of your trip up the side of the volcano by taking our Self-Guided Maui Sunrise Driving Tour. Frequent travelers might also be interested in Action+, a yearly subscription that grants access to all 100+ of our US tours, including several tours of the Hawaiian Islands.