Death Valley National Park is one of the most beautiful and unique places in the American Southwest, but it can also be dangerous if you're not careful. Every year, a handful of overambitious hikers or climbers get lost and die of exposure or falls in Death Valley, so here are a few things to keep in mind before you visit:
During the summer, Death Valley is the driest place in North America and the hottest place in the world. You'll need to drink at least a gallon of water every day just to replace the moisture lost through sweat, and we recommend keeping plenty more on hand just in case. If you feel dizzy, nauseous, or develop a headache, find some shade and take a break to drink water.
Because the air in Death Valley is so clear and dry, there's nothing standing between your skin and the sun's rays. Make sure you use plenty of sunscreen when hiking unless you don't mind going home with a wicked sunburn. We'd also recommend bringing a hat and sunglasses to protect your face and eyes.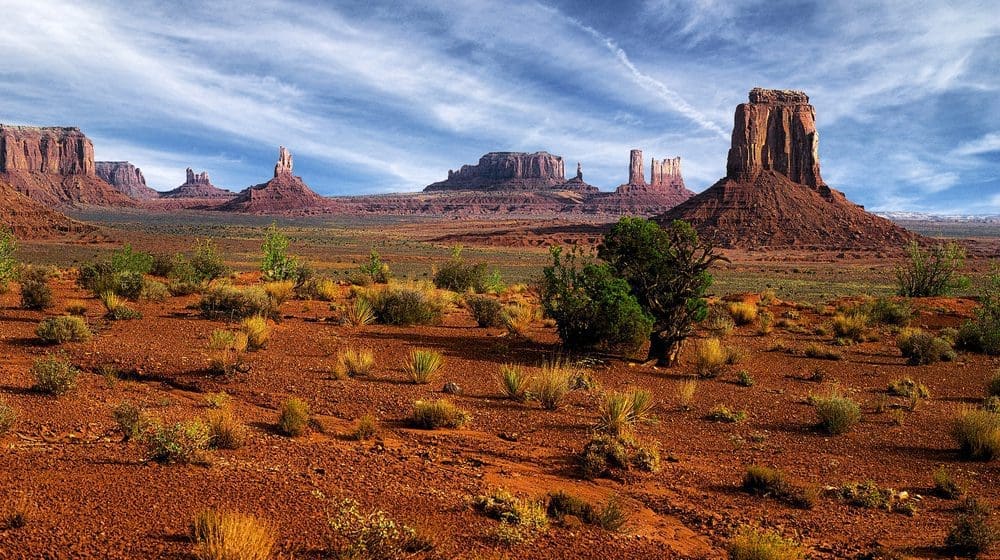 Death Valley National Park is over 5,000 square miles – about the size of Connecticut – and there are only a couple of gas stations in the park. Make sure you fill up your tank in town before you leave. There's also no cell phone service in most of Death Valley, so download your maps before you go.
Make sure you watch your step when you're hiking. While injuries are very rare, Death Valley is home to several dangerous animals including rattlesnakes, scorpions, and black widow spiders. All of these animals prefer to be left alone but will bite or sting when cornered in small spaces.
To make the most of your trip to Death Valley, check out our Death Valley Self-Guided Driving Tour. More prolific travelers might also be interested in Action+, a yearly subscription that grants access to all 100+ of our US tours.
Essential Travel Guide: