Tourists flock to California because there's something for everyone there–from mountains to beaches and everything in between. Tourists visit the state for a variety of reasons that keep the California tourism industry busy–it has fun, sun, history, and adventure.
Theme parks like Disneyland, Universal Studios Hollywood, and Magic Mountain feature rides, games, fun as core memories get made. If you head toward San Diego, you can visit the San Diego zoo, Legoland, and Seaworld.
Sun
Sunny California helps tourism and lures visitors year round for its warmer temperatures. It's known as the Golden State for a reason. The California coastline is 840 miles long, and has more than 420 public beaches. This means there are beaches of all types–sandy, rocky beaches, sunny, and foggy.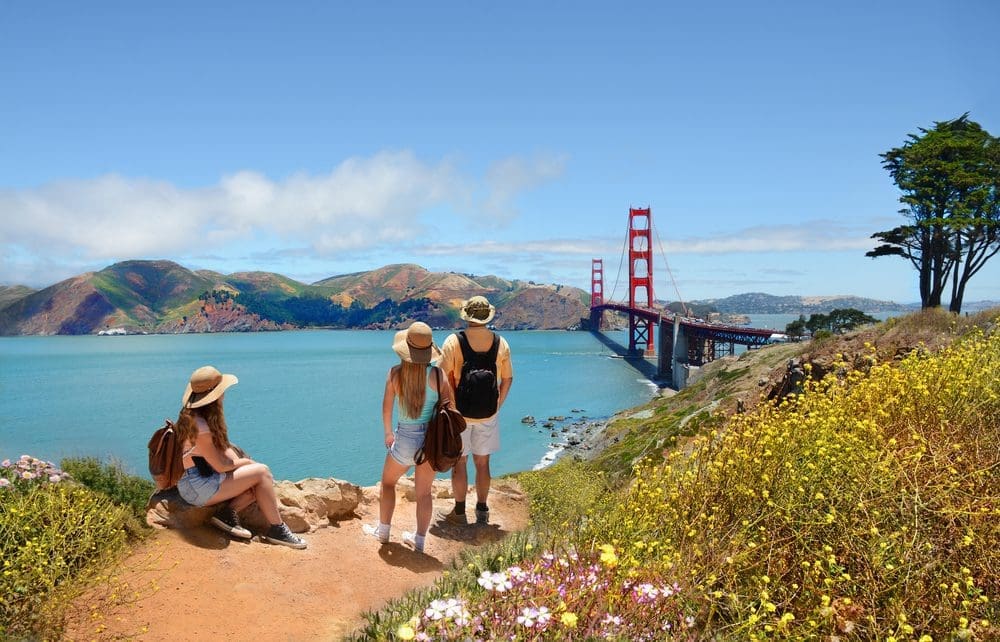 History
California became an official state in North America in 1848. Its rich history has boosted California's tourism and drawn people to the state for centuries. The Gold Rush brought 300,000 settlers to the state in search of wealth. Hollywood became the filmmaking capital in the late 20th century when producers and actors realized Thomas Edison's Motion Picture Patents Company's strict rules and regulations didn't apply in any part of California. As a result, filmmakers moved their business from New York in search of a more consistent climate for round-the-year film shooting. This is only a small sliver of California's rich history. 
Adventure
If you're looking for adventure, California has plenty of options. Visit one of California's nine National Parks for hiking, biking, camping, and fishing. Yosemite National Park features 1,200 miles of serene beauty. You can also visit Redwood National Park, which is home to the tallest redwood tree in the world, and you can swing by Sequoia National Park. Outside of San Francisco, the Marin Headlands feature gorgeous nature habitats and wildlife, and is where some of Star Wars was filmed. At higher elevations, you can ski in the winter. Lake Tahoe deserves a look too–from its trails to blue waters, it's breathtaking. 
California offers plenty of options to explore the state. You can see the best of California using our Self-Guided Driving tour of California bundle featuring 12+ fun and engaging tours.
Essential Travel Guide: