Taking a drive around the peninsula is a great way to start off an Olympic National Park tour. The scenic loop takes you all the way around the peninsula and takes about eight hours, although you can easily spend days taking in all the sights and trails in the park. We highly recommend spending at least three days in Olympic so you can explore each of the park's four unique ecosystems.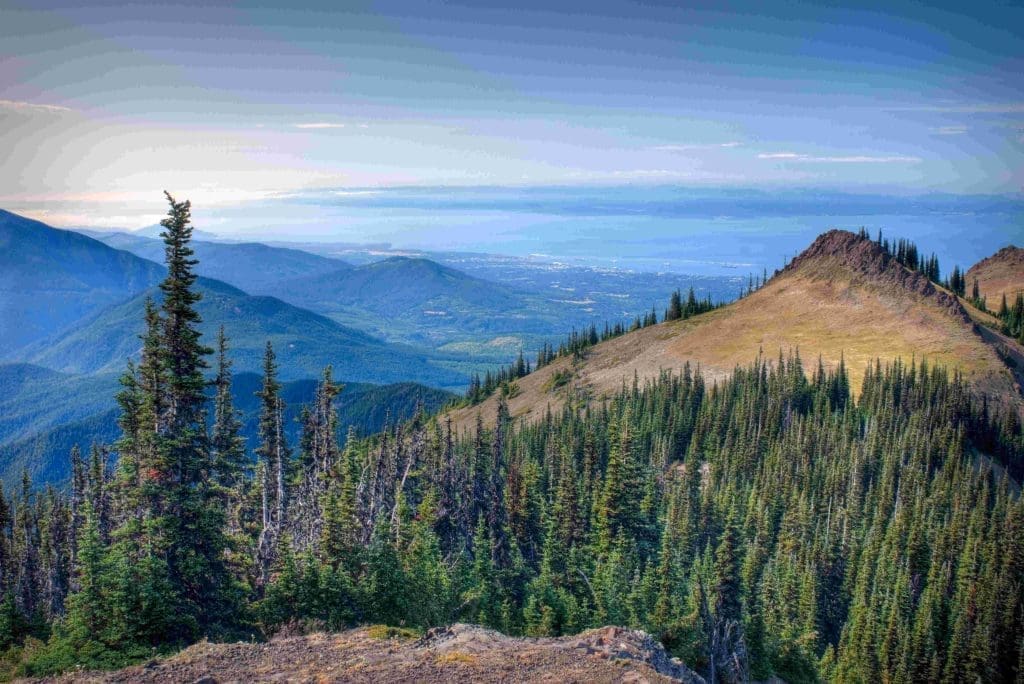 The most accessible ecosystem from the loop drive is the Washington coast, which is iconic for a reason. The Pacific Northwest has some of the most famous and beautiful coastlines in the country and there's plenty here to see, including tide pools, sea lions, and even some whale-watching opportunities.
If you travel inland from the loop, you can explore the lowland forests that cover most of the peninsula. These lower-elevation areas are blanketed by Douglas firs, western hemlocks, and other trees 200 or more years old. The forest is broken up by scenic lakes and rivers that offer some of the best fishing opportunities in the country.
On the west side of the peninsula is the area's famous rainforest, one of the largest in the US. Nestled up against the lowland forests but entirely unique, the Olympic rainforest is one of the park's most iconic spots and one that we highly recommend, especially if you're coming from elsewhere in the country.
Finally, the center of the peninsula is dominated by towering glacial peaks, including its namesake: Mt. Olympus. Avid hikers should make a beeline for these mountains, which offer some of the most beautiful and challenging trails in the area.
Make the most of your trip to the Olympic peninsula with our Olympic National Park Self-Guided Driving Tour. More prolific travelers might also be interested in Action+, a yearly subscription that grants access to all 100+ of our US tours.