The stunning Grand Teton National Park in northwest Wyoming is just a stone's throw from Yellowstone National Park. Adventurers and nature lovers flock to this rugged mountain and sweeping landscape haven. With its clear lakes, wildlife, and stunning scenery, is Grand Teton worth the trip?
Ancient Peaks and Rocks
The star of the park, the 40-mile-long Teton Range, captivates with its grandeur. A defining feature, it boasts not only breathtaking peaks but also holds the distinction of being the youngest mountain range in the Rocky Mountains. The Tetons' uplift, a phenomenon of less than 10 million years, stands in stark contrast to the ancient Rockies and Appalachians, adding a unique allure to this natural wonder.
While the Teton Range's youth is evident, the metamorphic rock forming much of it dates back a staggering 2.7 billion years. The intricate layers and stripes, forged by tectonic collisions, tell the story of Earth's geological evolution. This mosaic of ancient rock formations creates a canvas of vibrant history against which the park's attractions shine.
Frozen Time: Glaciers
Eleven active glaciers grace Grand Teton National Park, a testament to the park's climatic diversity. Nestled within the Cathedral Group, these glaciers emerge from compacted winter snow and contribute to the park's unique ecosystem. However, challenges like climate change have led to the retreat of some glaciers, an urgent reminder of the need for conservation.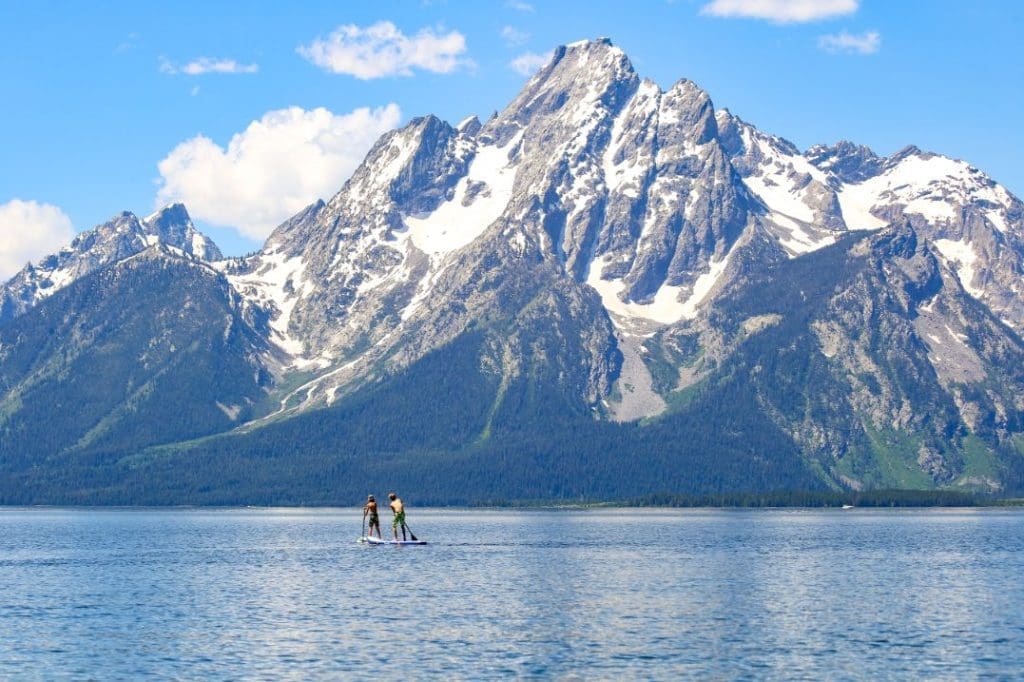 Wildlife Wonders
Grand Teton National Park is home to the trumpeter swan, North America's largest waterfowl, and the calliope hummingbird, the continent's smallest bird. Pronghorns, the fastest land mammals in the Western Hemisphere, gracefully roam the park. Summer brings the largest elk herd in North America to the park, a stunning sight.
A driving tour of Grand Teton National Park reveals a natural wonder symphony. Start at the Jackson Hole Visitor Center and explore the park's history, geology, and diverse ecosystems. Walk through the Teton Range, with peaks over 12,000 feet, and admire Earth's youngest mountains.
As you conclude your driving tour of Grand Teton National Park, the resounding answer to the question becomes clear: Yes, Grand Teton is worth seeing. Its majestic mountains, ancient rocks, active glaciers, and captivating wildlife paint a portrait of nature's magnificence. Whether you're a traveler seeking adventure or a nature lover in pursuit of serenity, a driving tour of Grand Teton promises an enriching journey you'll treasure forever.