If you're planning on spending the night after a Kings Canyon tour, your options are a little limited. The closest town is Three Rivers, a small village located about an hour from the entrance to the park. There are a few places to stay in town, but not much in the way of restaurants or other attractions. If you want to stay in a proper city, your only option is to drive a couple of hours to Fresno.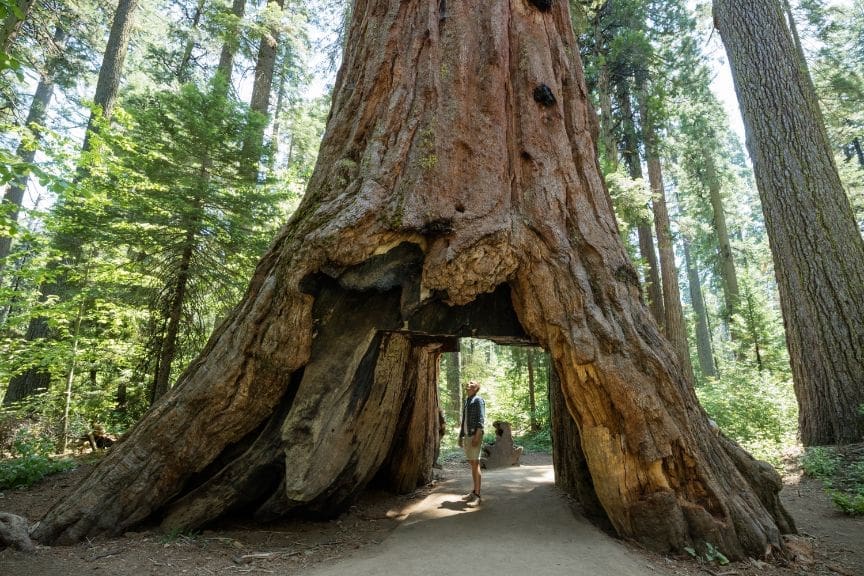 However, there are a few places you can stay within the park itself if you plan on spending more than a day in the area. The John Muir Lodge and Cedar Grove Lodge offer accommodations, and there are also some cabins scattered throughout Kings Canyon. You can also stay in the Wuksachi Lodge in nearby Sequoia National Park, although each of these hotels can get a little pricey, especially in the summer.
If you'd prefer to save a little cash by roughing it in the park, there are plenty of campsites in both Kings Canyon and Sequoia National Park. If you're planning on visiting both parks on the same day, then we recommend camping at Dorst Creek in the northern part of Sequoia, although any of the sites in either park would certainly be fine. Just make sure you call ahead and make reservations – Sequoia and Kings Canyon are extremely popular, so you should reserve a campsite months in advance if you can.
When visiting the area, make the most of your trip by checking out our Sequoia & Kings Canyon Self-Guided Driving Tour, available through the Action Tour Guide app. More prolific travelers might also be interested in Action+, a yearly subscription that grants access to over 100 tours for a single yearly price, including Sequoia, Yosemite, and much more.
Essential Travel Guide: