If you're planning a visit to Grand Teton National Park, but want to avoid the bustling summer crowds, consider a trip in September or October. These months offer a more peaceful experience while still allowing you to explore the breathtaking beauty of the park. Here are some tips to help you beat the crowds and make the most of your self-guided driving tour of Grand Teton National Park.
1. Start Early: Just like in July, starting your day early is key to avoiding crowds. The park is quieter in the mornings, so set your alarm and hit the road at sunrise. This way, you can enjoy the serene beauty of the park before the day-trippers arrive.
2. Explore Less-Visited Areas: While the main attractions of Grand Teton National Park are undoubtedly stunning, there are lesser-known spots that are equally impressive and far less crowded. Read our blog here to explore some of these hidden gems and plan to visit them during your tour.
3. Consider the North: Much like the Grand Canyon's North Rim, the northern part of Grand Teton National Park sees fewer visitors. The views are just as spectacular, and you can escape the crowds while still experiencing the park's grandeur.
4. Plan Your Accommodation: To avoid the congestion near the South Rim, consider staying in nearby towns like Jackson or Teton Village. These areas offer a variety of lodging options and allow you to commute to the park while avoiding the crowds.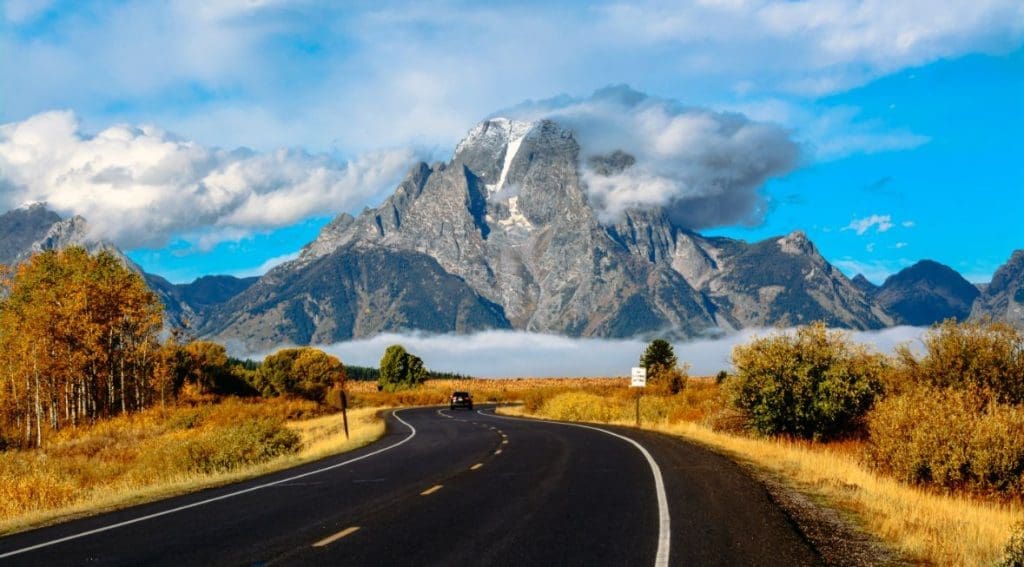 5. Embrace the Off-Season: September and October are considered the shoulder season for the park, meaning fewer tourists and more tranquillity. The weather is still pleasant, with the added bonus of vibrant fall foliage, making it an ideal time to visit.
6. Utilize the Self-Guided Driving Tour: Take full advantage of the self-guided driving tour of Grand Teton . Our tour app will guide you through the park's highlights, ensuring you don't miss any must-see spots. You'll have the flexibility to explore at your own pace and choose your preferred stops.
7. Plan Your Meals: Picnicking can be a delightful way to enjoy your meals while immersing yourself in the park's natural beauty. Pack a picnic and savour your lunch in a serene spot, far from the crowds.
8. Stay Overnight: Consider camping within the park or staying in a lodge. Spending the night in the park allows you to experience the tranquillity of the evenings and early mornings, which can be truly magical.
Essential Travel Guide: