Make sure you stay out of trouble with the rangers during your next trip to Sequoia National Park with this guide to the rules and regulations of the park.
Body: For the most part, you're free to wander as you like during a Sequoia National Park tour. However, there are a few rules and restrictions that you should keep in mind when visiting the park. First things first, the open carry of any firearm is prohibited in the park, and concealed carry is only allowed if you have a valid license from California – not from another state. As a general rule, we would recommend leaving the guns at home. Unmanned aircraft like drones or RC planes are also banned in the park, so you'll have to stick to taking pictures from ground level.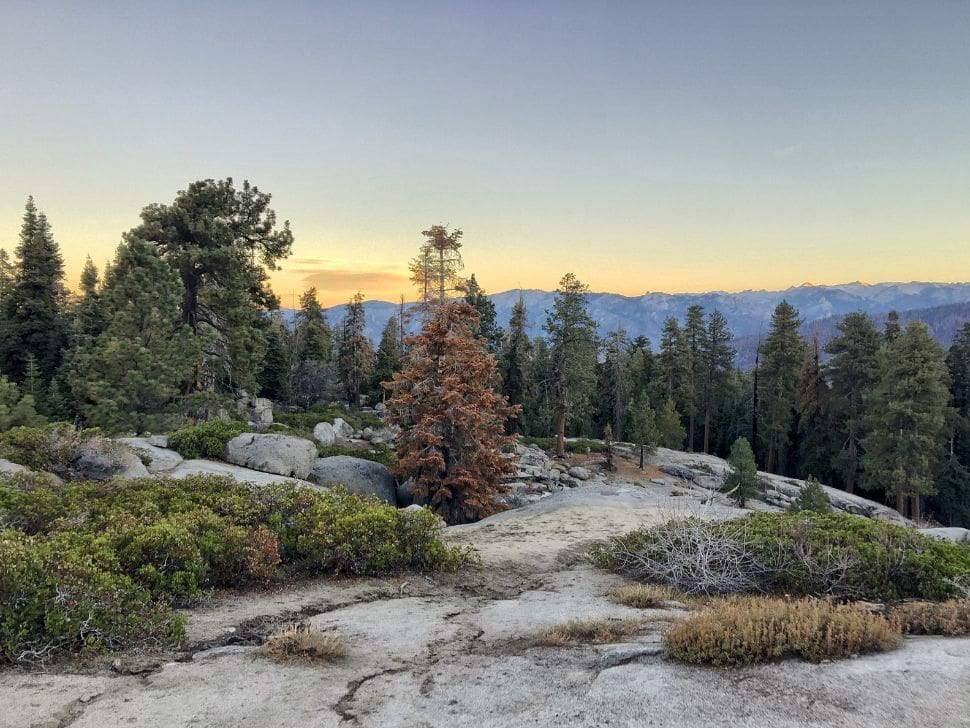 You're free to backpack or camp out in the park, but you'll have to apply for a permit first. These reservations are free, but they're offered in limited supply, so make sure you call ahead before you plan your trip. Camping reservations tend to fill up pretty quickly at Sequoia National Park, especially during the summer, and camping out in the woods without a permit will land you in hot water with the rangers.
As tempting as they might be, climbing the giant sequoia trees is also prohibited in the park. As a general rule, you should try to stick to the hiker's motto: take only pictures and leave only footprints. Keep in mind that the primary purpose of a national park like Sequoia is to preserve the natural beauty of the area for generations to come. With that in mind, try to avoid anything that could damage the plants or animals living in the park.
When planning your next trip to the Sierra Nevada, make the most of your visit with our Sequoia & Kings Canyon National Park Self-Guided Driving Tour. More prolific travelers might also be interested in Action+, our subscription service that grants unlimited access to over 100 tours for a single yearly price.
Essential Tour Guide: