Santa Cruz is a great stop on any Aruba tour. Located in the center of the island, this region is dominated by Arikok National Park, a rugged park that occupies about 20% of Aruba's land. The park is a protected zone for wildlife and also features several notable natural features, including the famous Natural Pool formed by a barrier of rocks surrounding a calm pool of water. A few of the island's best beaches are located in Arikok as well, including Dos Playa and Boca Prins. If you're hoping to get away from civilization and explore the natural side of Aruba, Santa Cruz is a great place to start.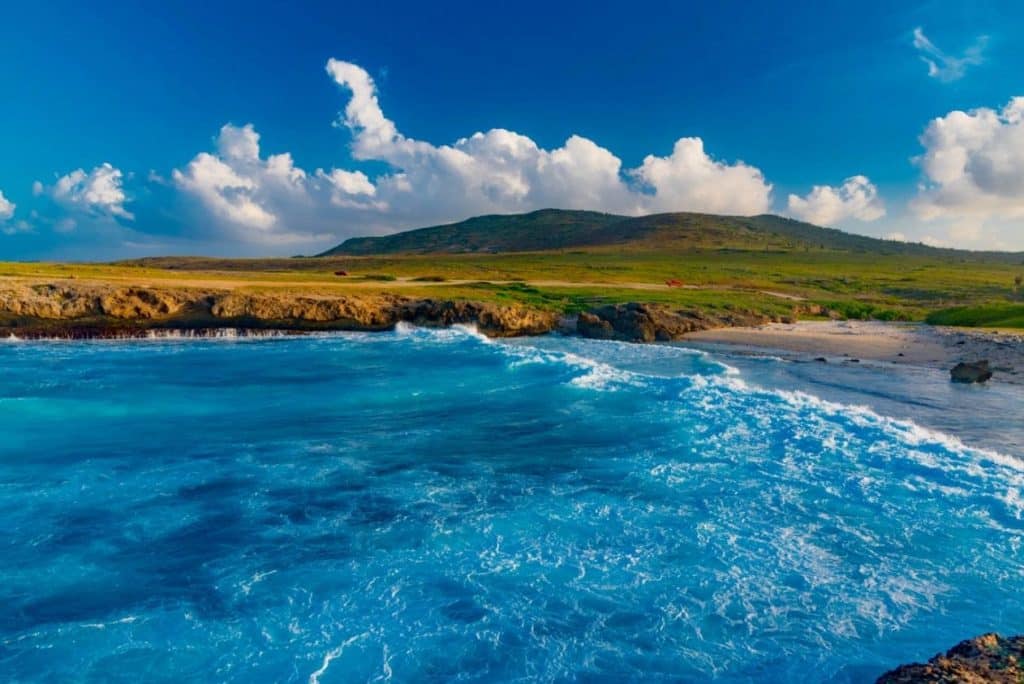 Santa Cruz is also the birthplace of Betico Croes, the father of Aruba's independence movement. Croes organized a campaign supporting Aruba's independence from the Netherlands, a goal he achieved in 1986 when Aruba became an independent constituent country within the Kingdom of the Netherlands. Sadly, Croes was in a car accident the day before the status became official, and he never regained consciousness to see his dream fulfilled. Every year on his birthday, Santa Cruz holds a festival called Dia di Betico, celebrating his position as Aruba's "Libertador."
Santa Cruz is more modest than the cities to the north and doesn't have any resorts or shopping centers to speak of. However, there are still plenty of restaurants and things to do in the city before you set out to explore Arikok National Park. Make sure to try the "sopa di carne," a local favorite!
When you take your next trip down to Aruba, make the most of it with our Aruba Island Self-Guided Walking & Driving Tours. More prolific travellers might also be interested in Action+, a yearly subscription service that grants unlimited access to over 100 tours across the globe, including Aruba.
Essential Travel Guide: