While Noord and Palm Beach are not the same, you can be in both places at the same time. Noord, meaning "north" in Dutch, is one of the eight census regions of Aruba, while Palm Beach is one of the neighborhoods within Noord. As the name suggests, Noord is the northernmost region on the island and one of the best places to stop on any Aruba tour. It's also the most populated of the eight regions, making it the perfect destination for any travelers looking to do a little shopping or visit a resort. Along the northern coast, the sheer limestone cliffs and crashing waves make for gorgeous scenery, watched over by the historic California Lighthouse, the tallest structure in Aruba. The Alto Vista Chapel, a church that Spanish colonists originally built in 1750, is also located in Noord. The Alto Vista Chapel is the oldest church on the island and is said to be where the conversion of the local Conquieto people to Christianity first began. Today, about 75% of Aruba's population is Roman Catholic, although there are plenty of other religions on the island.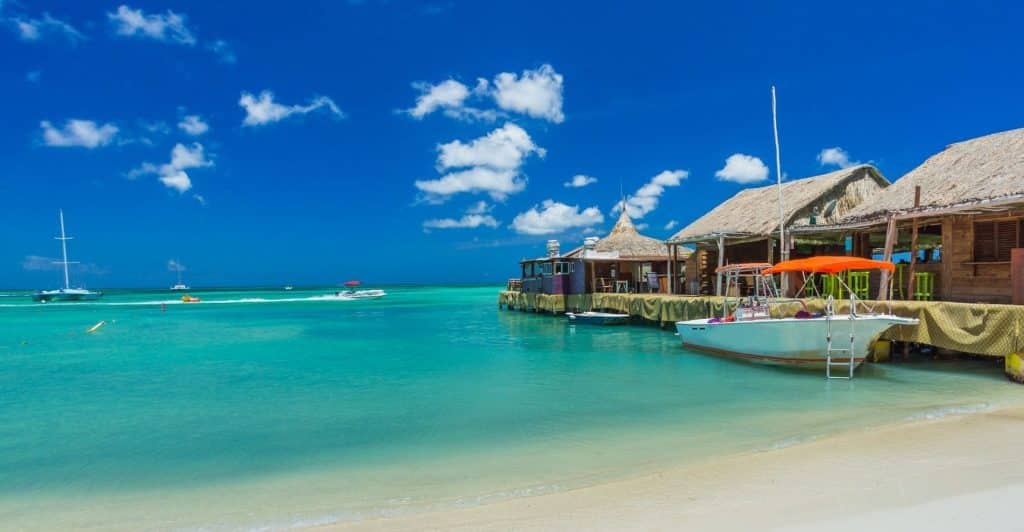 Palm Beach is the beating heart of Noord's touristy side. The neighborhood is home to many of Aruba's most popular and luxurious hotels, as well as a sprawling shopping district right next door. If you find yourself in Palm Beach but you're not interested in shopping, there's plenty more to do. Some of Noord's best beaches are located in this neighborhood, including Arashi Beach and Boca Catalina, one of the most popular snorkeling sites on the island. Palm Beach is also home to the Bubali Bird Sanctuary, a 20-ha wetland that supports endangered bird species. Fun fact: A local pilot named Captain RJ Beaujon gave his coconut farm the name "Palm Beach" in honour of Palm Beach, Florida.
To make the most of your next trip to Aruba, check out our Aruba Island Self-Guided Walking & Driving Tours, or sign up for Action+ for unlimited access to over 100 tours for a single yearly price.
Essential Travel Guide: