Tour Details



Type


Driving



Duration


2 Hours



Audio Stories


39



Deep Dives


5
Welcome to the Acadia National Park Tour
Maine is well known for its fall foliage. But you might be surprised to learn that this foliage is relatively new! These forests used to be entirely dominated by coniferous evergreen trees, like spruce and fir. Young deciduous trees now populate them. What happened? Learn more about it in our Acadia National Park Tour.
About the Tour
Take this self-guided driving tour, immersing yourself in the stunning fall colors and rich history of Maine, beginning at downtown Bar Harbor. Discover La Rochelle, a Gilded Age mansion, and learn about the raging fire that gave rise to today's vibrant autumn foliage.
Enter Acadia National Park at the Hulls Cove Visitor Center and begin the drive around Park Loop Road. Along the way, discover the Great Meadow, Sieur de Mons, and Bar Harbor's history. Pause at Beaver Lake and Jackson Labs to learn about Acadia's wildlife before continuing to Egg Rock Overlook and the Precipice Trail.
Take a detour at Schooner Head, pausing at the Ocean Path Trailhead if you want to explore the path on foot. Continue along to Sand Beach, Old Soaker, Thunder Hole, Monument Cove, Otter Cliffs, and Hunters Beach.
Pause at Jordan Pond for delicious popovers and jam or to enjoy the view. Continue past Bubble Pond and Eagle Lake, and finally begin driving up to the top of Acadia's most famous peak: Cadillac Mountain. Your tour ends there, allowing you to immerse yourself in the beautiful vistas atop the mountain.
This Acadia Park Loop Road Audio Tour (part of our existing tour) allows you to explore the park's wonders with maximum flexibility and value. Drive the iconic Park Loop Road up to the top of the most famous Acadia spot: Cadillac Mountain (not named after the car, but the car was named after the man. WAIT! What??). To know more, buy the Acadia National Park audio tour app.
4th of July 2022 Fireworks
Heading to Acadia on the 4th of July? Do check out the fireworks at 9 PM off Clark Point. Here's a great guide from the Acadia Chamber of Commerce on the best restaurants overlooking the fireworks. The guide also lists nearby parking lots and restrooms. Download the guide here.
Starting Point Address: Hulls Cove Visitor Center, 25 Visitor Center Rd, Bar Harbor, ME 04609
What You'll See
Welcome: Hull's Cove Visitor Center

Park Loop

A Celestial Bear Hunt

Turn Right Again

Sieur de Monts Spring

Pause at Egg Rock Overlook

Ocean Path

Sand Beach

Old Soaker

Thunder Hole

Monument Cove

Gorham Mountain

Boulder Beach

Otter Cliff

Otter Cove

Jordan Pond & House Restaurant

Bubble Rock

Eagle Lake

Conclusion: Cadillac Mountain Summit
Preview the Tour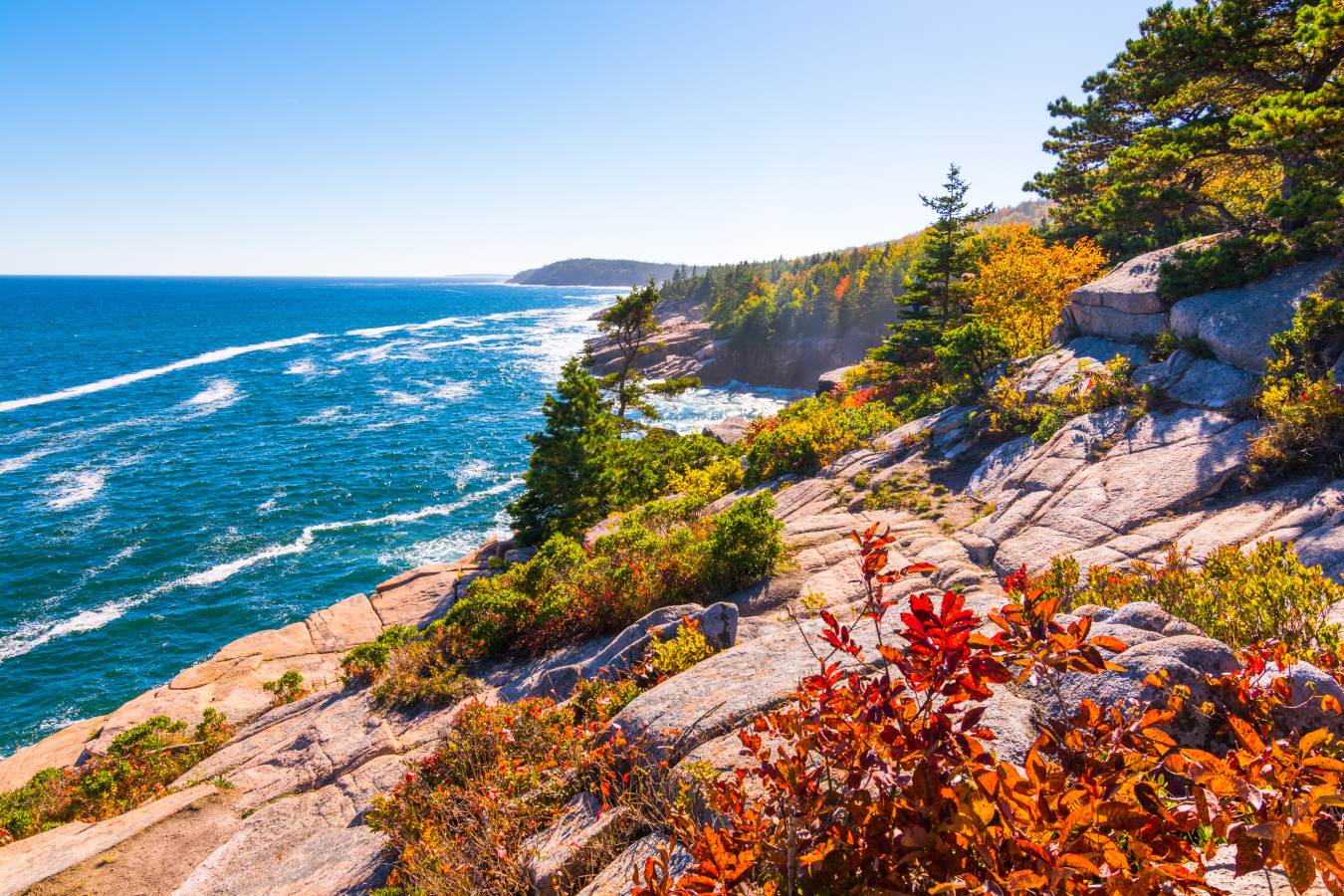 Stop 1 : Welcome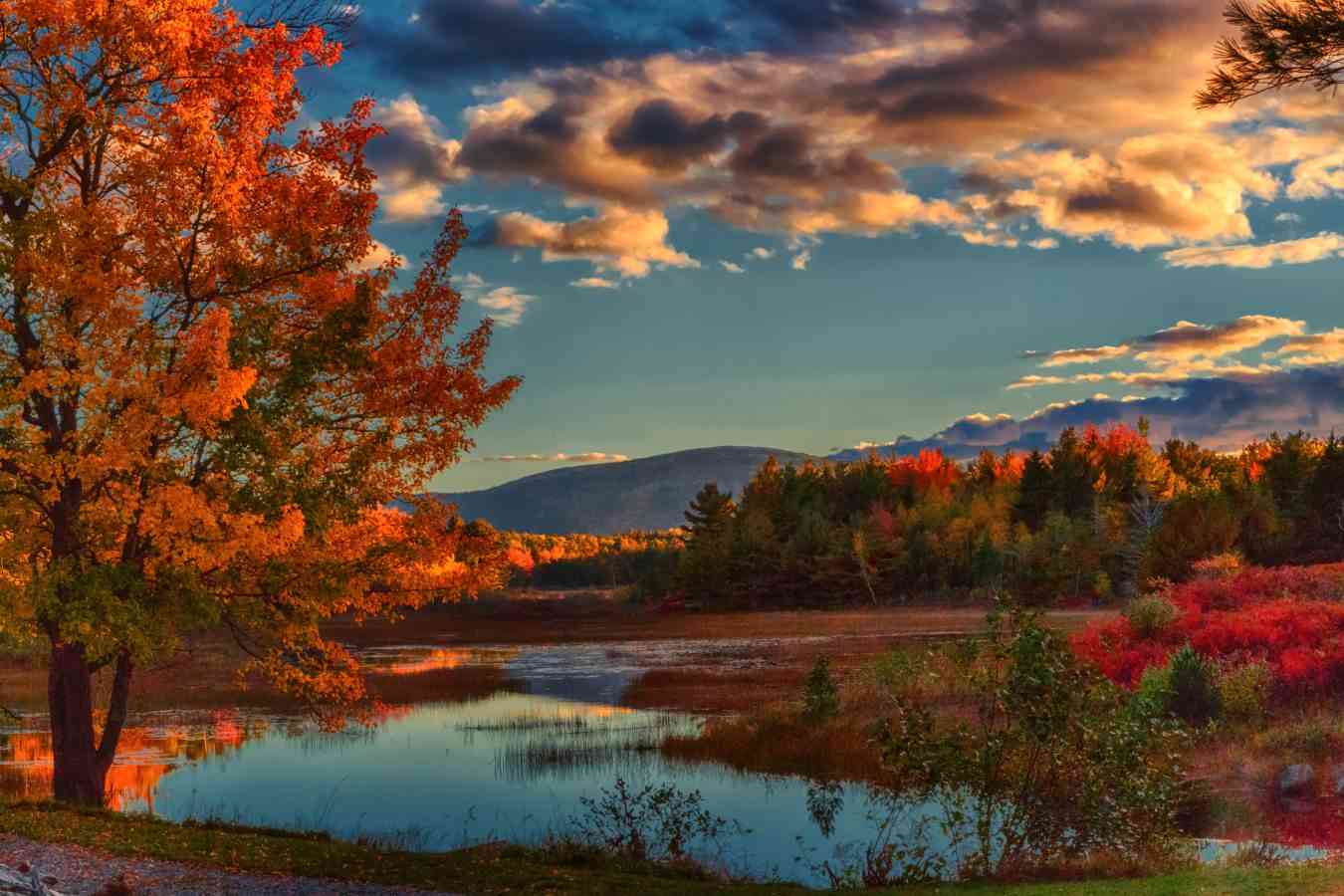 Stop 5 : Foliage & Fire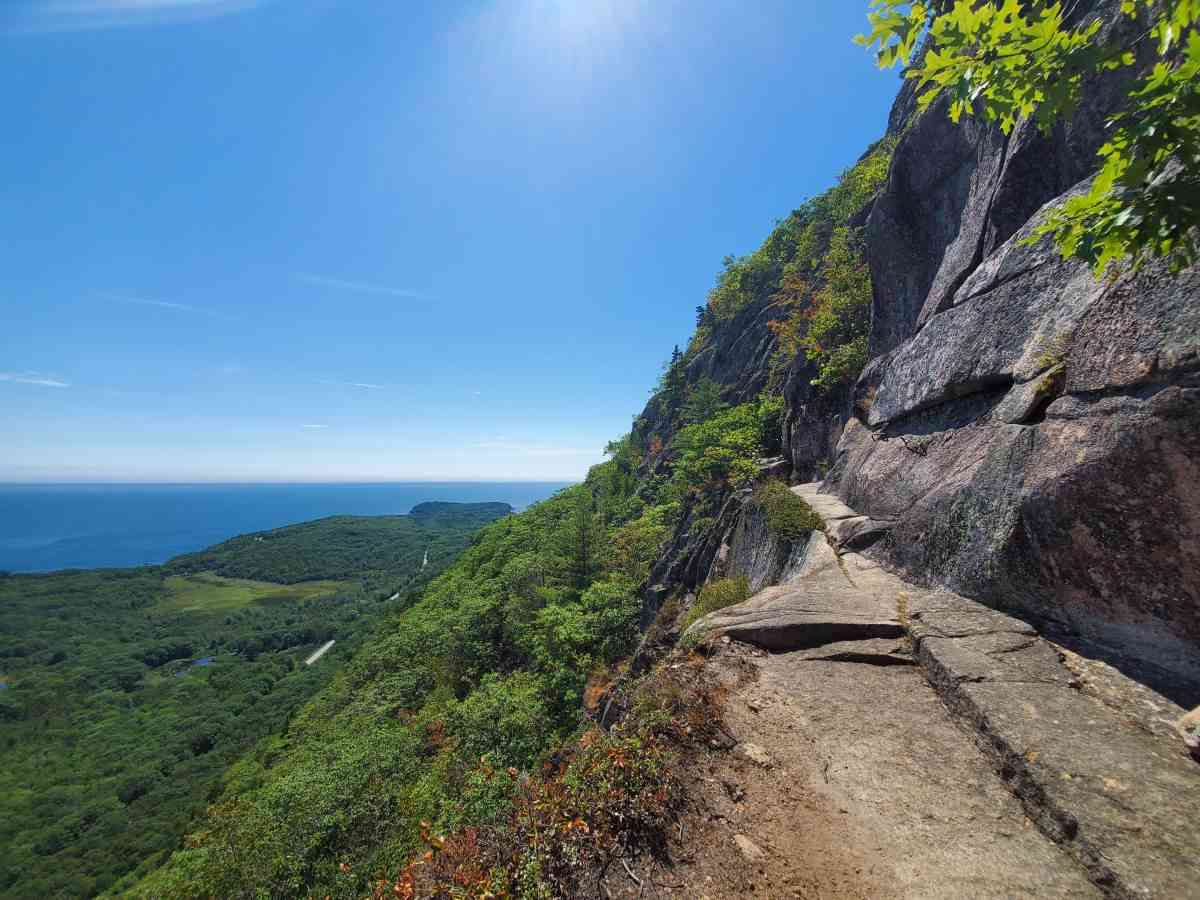 Stop 15 : Precipice Trail & Peregrine Falcon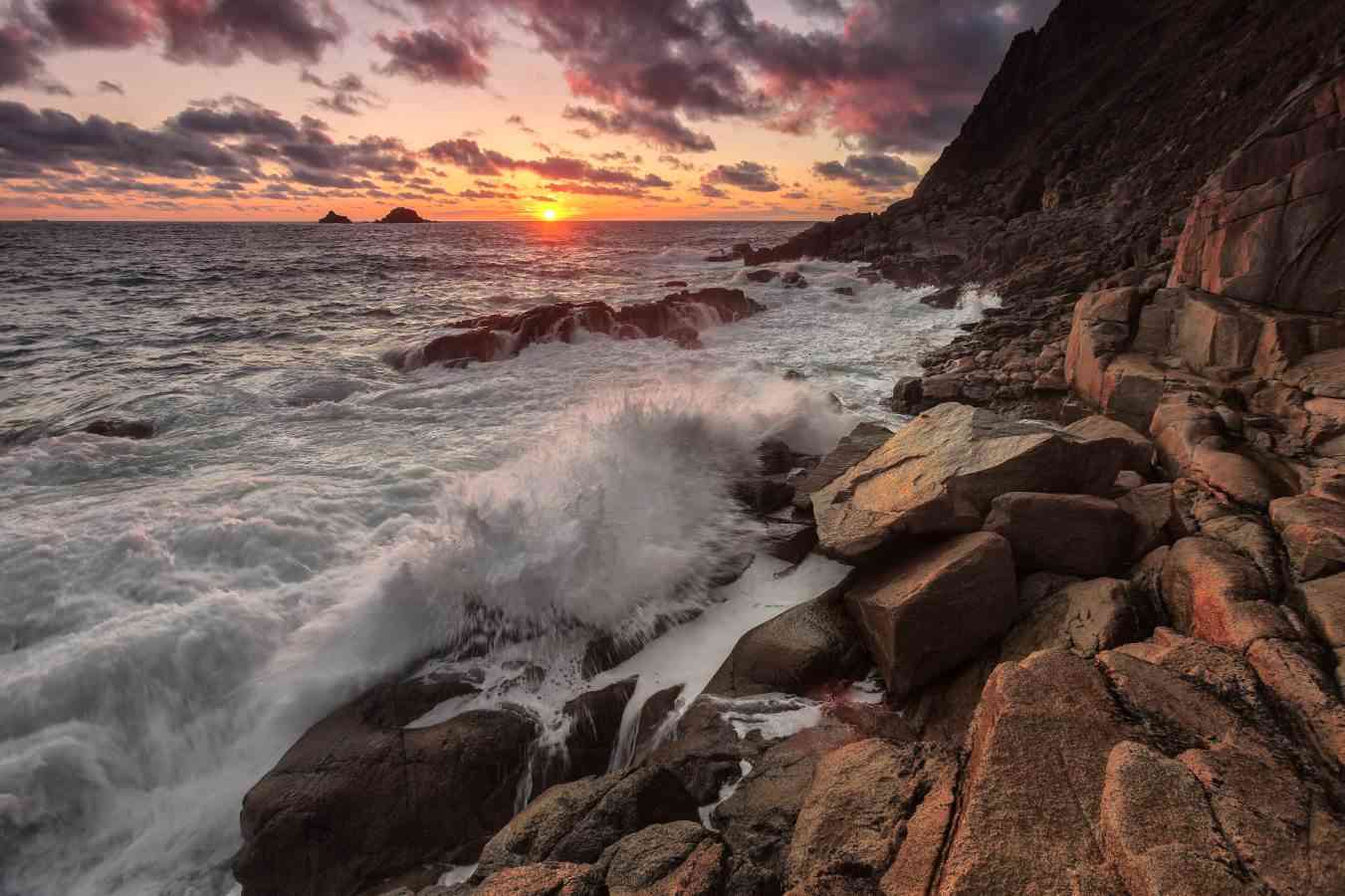 Stop 18 : Sand Beach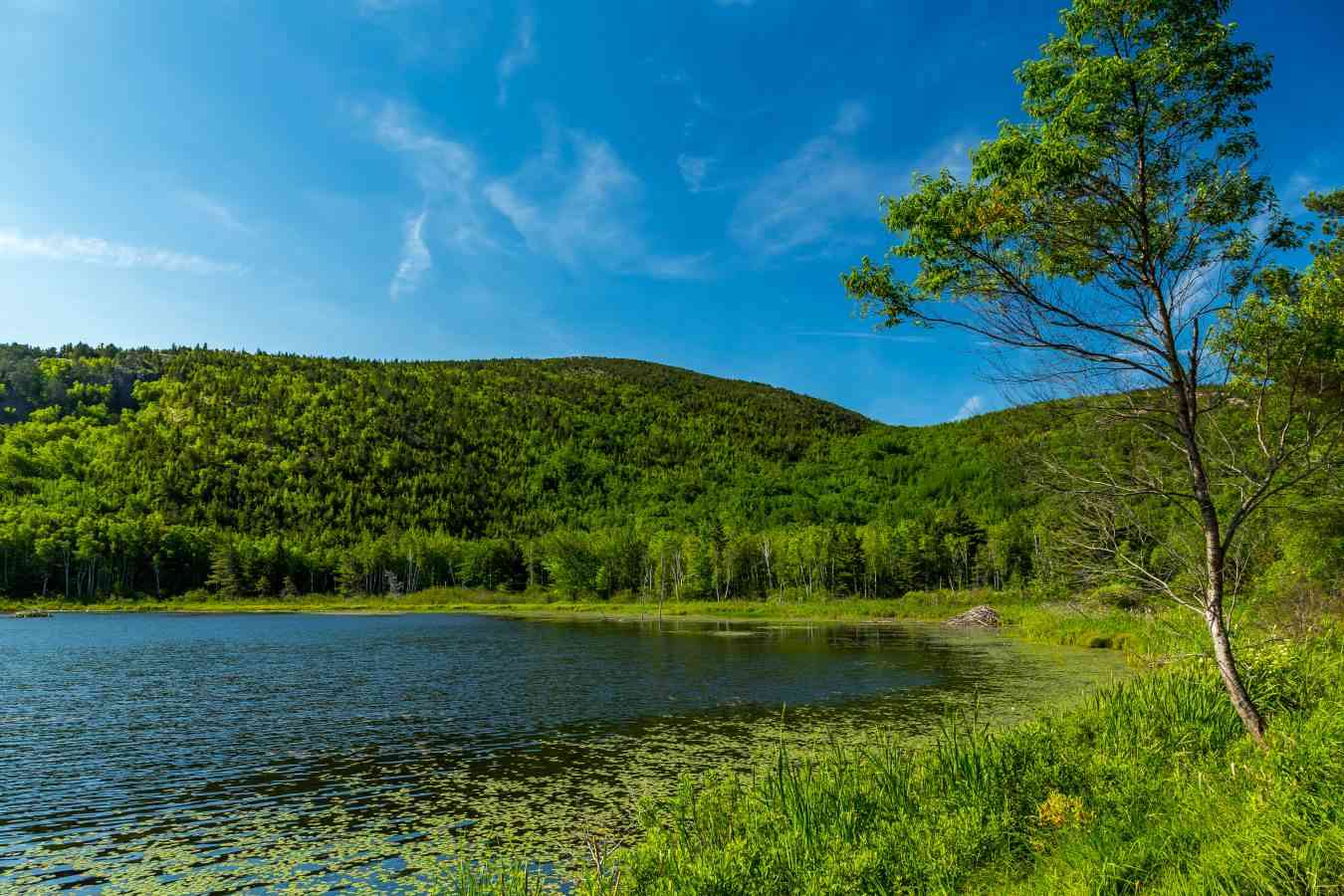 Stop 33 : Bubble Pond
Additional Information
What do we do?
Simply put, Action Tour Guide is an audio guide, map, and tour book – all in one app! We are a GPS-enabled app-based tour that narrates information based on your location right on your phone. You can experience our driving and walking tours at your own pace and literally at any time of the day! 
Lifetime Validity
​Changing travel date? No worries! All individual tours come with lifetime validity. 
No Network Needed
The tour works offline which means you do not need your phone network to enjoy the tour. However, we suggest you download the tour at your home, hotel, visitor center, etc., before heading out for a completely immersive experience.
Entry Ticket
This is not an entrance ticket.