Tour Details



Driving


2 - 3 Hours



Purchase QTY


One Per Car



Distance


22+ miles



Audio Stories


44+



Self Guided


At Your Own Pace



Tour Benefit


Tour Anytime
Any Day



Works Offline


100%
Money-back
Guarantee
Welcome to the Acadia National Park Tour
Maine is well known for its fall foliage. But you might be surprised to learn that this foliage is relatively new! These forests used to be entirely dominated by coniferous evergreen trees, like spruce and fir. Young deciduous trees now populate them. What happened? Learn more about it in our Acadia National Park Tour.
We are proud to be a part of the official Maine Tourism Association!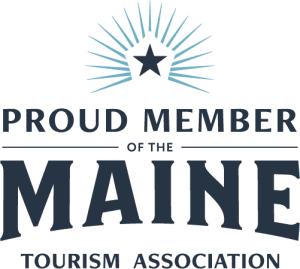 About the Tour
Take this self-guided driving tour, immersing yourself in the stunning fall colors and rich history of Maine, beginning at downtown Bar Harbor. Discover La Rochelle, a Gilded Age mansion, and learn about the raging fire that gave rise to today's vibrant autumn foliage.
Enter Acadia National Park at the Hulls Cove Visitor Center and begin the drive around Park Loop Road. Along the way, discover the Great Meadow, Sieur de Mons, and Bar Harbor's history. Pause at Beaver Lake and Jackson Labs to learn about Acadia's wildlife before continuing to Egg Rock Overlook and the Precipice Trail.
Take a detour at Schooner Head, pausing at the Ocean Path Trailhead if you want to explore the path on foot. Continue along to Sand Beach, Old Soaker, Thunder Hole, Monument Cove, Otter Cliffs, and Hunters Beach.
Pause at Jordan Pond for delicious popovers and jam or to enjoy the view. Continue past Bubble Pond and Eagle Lake, and finally begin driving up to the top of Acadia's most famous peak: Cadillac Mountain. Your tour ends there, allowing you to immerse yourself in the beautiful vistas atop the mountain.
This Acadia Park Loop Road Audio Tour (part of our existing tour) allows you to explore the park's wonders with maximum flexibility and value. Drive the iconic Park Loop Road up to the top of the most famous Acadia spot: Cadillac Mountain (not named after the car, but the car was named after the man. WAIT! What??). To know more, buy the Acadia National Park audio tour app.
Park entry tickets
It's now easier than ever to buy your park entrance pass in Acadia. Three types of weekly passes (vehicle, motorcycle, individual) may be purchased by credit card from automated fee machines available year round, 24 hours a day. One is located at a pavilion in the parking lot of the Hulls Cove Visitor Center. Another is available inside a gatehouse at the entrance to the Schoodic Institute on the Schoodic Peninsula. Various other annual and lifetime passes can be purchased from in-person sales locations or online. More at go.nps.gov.
Cadillac Reservation
Driving to Cadillac Mountain requires a prior reservation. Private vehicles cost $4, and there's a $2 non-refundable reservation fee. To buy tickets, head to recreation.gov. Our main tour to Jordan Point is expected to take 2 hours, followed by 30 minutes to Cadilac's entrance. You can make a stop at the Jordan Pond House by making a reservation here.
Bonus Tour
Get Exclusive and Free access to Ocean Path Trailhead Tour along with the purchase of this tour.
Dive Deeper into Maine's Treasures With Our Bundle
With pre-planned routes and key attractions, you'll save time and create memories at your pace. Make the most of your time in Maine with our Self-Guided Driving & Walking Bundle of Maine Tours.
How does it work?
Once you book a tour, you'll get a text/email with instructions.
Download the app (while in good wifi/signal) and use your unique password to access your tours.
To begin touring, go to the starting point and launch the app.
The audio starts automatically once you reach the starting point. Stick to the tour route & speed limit for the best experience.
Please note that no one will meet you at the starting point.
What You'll See
Welcome: Hull's Cove Visitor Center

Acadia or Arcadia

Frenchman's Bay

Foliage & Fire

Cadillac Mountain Overlook

Park Loop

Red, Yellow, and Orange

A Celestial Bear Hunt

Beaver Pond

Pause at Egg Rock Overlook

Peregrine Falcons

Schooner Head Overlook

Spindle Granite

Ocean Path

Sand Beach

Old Soaker

Thunder Hole

Monument Cove

Gorham Mountain

Boulder Beach

Otter Cliff

Fabbri Memorial

Otter Cove

Hunters Beach Overlook

Rockefeller History

Carriage Road Bridge

Jordan Pond & House Restaurant

Bubble Rock

Rare MooseSpotting

Eagle Lake

Cog Railway, Granite Basalts, & Bald Porcupine Island

Cadillac Mountain Summit
Tour FAQs
The only national park in New England, Acadia, has a number of distinctive qualities that make a trip there worthwhile. This hidden jewel in Maine is ideal for outdoor enthusiasts, thanks to its granite cliffs and miles of woodland trails.
The summers at Acadia National Park are pleasant; the winters are cold, snowy, and windy; and it is always partly cloudy. The average annual temperature ranges from 13°F to 76°F, rarely falling below -2°F or rising above 83°F.
You will need a warm outer layer in order to properly appreciate all that Acadia has to offer. If the weather rises, you can wrap your jacket around your waist or carry it in your backpack.
The absolute best month to visit Acadia National Park in Bar Harbor, Maine is undeniably October. That's when Acadia's claim to fame — the stunning fall colors — reach their peak vibrancy. Get ready to see stunning yellows, brilliant oranges, and deep reds all around the park. If you can't make it to Acadia in October, late September also features these beautiful autumn leaves. Read More in our blog post.
One of the best ways to explore Acadia is by driving through the park in your own car.   This can be a full-day excursion, filled with hikes, picnics, and photo ops…. but if you don't have that kind of time, you can still enjoy Acadia with a two-hour drive. Discover more in our blog post.

You can avoid the crowds at Acadia in two ways — visit in the summer or skip those jam-packed Acadia National Park tours and instead take our self-guided tour (shameless self-promotion!). As New England's only National Park and a beautiful spot for changing autumn leaves, Acadia is often crowded in September and October.
In Acadia National Park, fall colors are at their most vibrant in October.
All the Acadia tours will tell you the same thing — you can't miss Cadillac Mountain when visiting Acadia National Park! Along the way, discover the Great Meadow, Sieur de Mons, and Bar Harbor's history in our self-guided tour of Acadia National Park .
As per reports, below are a few facts:
One of the park's peaks, Cadillac Mountain, just happens to be the tallest mountain on the East Coast.

Acadia is Home to more than 1,000 plant species.

Acadia National Park boasts 37 different mammal species.
The town of Bar Harbor is closest to Acadia National Park. We also have a tour of Bar Harbor and highly recommend upgrading to the Acadia + Bar Harbor bundle.
Inclusions and Exclusions
Inclusions:
App on your phone: A link to download the Action Tour Guide App and Password for your tours.
Flexible schedule: Use any day, any time. Travel over multiple days or on next trip. Never expires.
Easy to use: Stories play automatically by GPS. Hands-free. Get HELP all day: Call, Chat, or Email.
At your own pace: No group. Take breaks for photos/ snacks/hikes. Go at your own pace.
Offline use: No cell signal or wifi required. Offline GPS Map & route. Stop-to-stop direction.
Don't miss a thing: Full itinerary, travel tips, professionally narrated videos, text, and hidden gems.
Exclusions:
Transportation, parking fees, food, and drinks.
Entry tickets or reservations to any attractions along the route.
Car Rental: Please arrange a rental car at the closest airport or train station.