Tour Details



Driving / Walking


Each Tour 2 - 3 Hours



Purchase QTY


One Per Person



Distance


Per Tour 30+ Miles



Audio Stories


Per Tour 40+



Self Guided


At Your Own Pace



Tour Benefit


Tour Anytime
Any Day



Works Offline


100%
Money-back
Guarantee
Welcome to the Arizona Tours Bundle
Experience Arizona's stunning natural beauty with this GPS-guided tour bundle. This bundle takes you through the Grand Canyon, Sedona, and Instagram-famous Horseshoe Bend so you can get the most out of your time in this unique state. Take in glowing red rock vistas, hike along the Grand Canyon's rim, and visit the canyon that tamed the mighty Colorado River. Plus, learn about the Native peoples of this state and the fascinating geologic history behind its formation!
This bundle includes the following tours:
Grand Canyon South Rim
Grand Canyon North Rim
Grand Canyon East Rim
Grand Canyon Village
Sedona & Red Rock State Park
Horseshoe Bend
Page
Hoover Dam Tour from Las Vegas
Hoover Dam Tour from Arizona
Petrified National Forest Park

Saguaro East National Park

Saguaro West National Park
Grand Canyon South Rim Tour
Includes North Rim, East Rim & Grand Canyon Village Tours
Witness one of the natural wonders of the world in all its glory. The Grand Canyon is so massive and awe-inspiring that you must see it with your own two eyes to understand its scale truly. This Grand Canyon South Rim self-guided tour takes you to all the best vistas and hiking trails and fills you in on the fascinating history of the canyon and the Native people who once lived there. So get out there and see something incredible! The tour also includes a bonus tour of the North Rim. 
Sedona & Red Rock State Park Tour
Tap into the energy of the Earth in beautiful Sedona! Locals call this a cathedral without walls, and it only takes one look to understand why. Surrounded by towering buttes and spires of bold red rock and bisected by a green canyon all year-'round, Sedona is like nowhere else on the planet. Explore its mountainous vistas, discover countless shops and galleries, and learn about its history and spirituality too!
Horseshoe Bend & Page Tour
Why do 2.2 million people visit a Riverbend each year? Find out with this self-guided tour of the unforgettable Horseshoe Bend! This jaw-dropping canyon, cut through by the stunning Colorado River, is famous for a reason. See it up close and learn how this one-of-a-kind feature formed! And since you are planning a visit to Horseshoe Bend, we suggest dropping by the town of Page, once a rugged work camp and now home to incredible sights and hikes.
Hoover Dam Tour from Las Vegas
Visit the mighty Hoover Dam not as a tourist but as an expert! This self-guided driving tour leads you from either Las Vegas or Arizona to the Hoover Dam and reveals the dramatic story behind its construction along the way. Discover a tale of desperation, high-flying acrobatics, and sheer human ambition as you drive. Then, walk along the dam itself and admire this amazing feat of engineering up close!
Petrified National Forest Park Tour
Discover the timeless beauty of Petrified Forest National Park with this self-guided driving tour. Journey through an ancient landscape where once-lush forests have turned to stone and vibrant desert vistas stretch as far as the eye can see. Explore trails that wind through the park, revealing a land frozen in time and bursting with geological wonders. Unearth the history of this unique landscape, filled with prehistoric creatures, early human inhabitants, and fascinating fossils.
Saguaro National Park Tour
Explore scenic Saguaro National Park (East and West) with this driving tour, full of wild history, mountains, rich wildlife…. and of course plenty of iconic Saguaro cacti! Hear stories of greed and drama involving settlers, miners, and gangs as you cruise through forests of cacti and yucca! Discover breathtaking trails, learn about the ancient Hohokam people, and much more!
Upgrade to Action+
For $99.99, you can upgrade to Action+ Annual Unlimited Subscription with 100+ tours. Use the tours as often as you like during your one-year subscription period. You also get free access to any new tours that come out during the time you are subscribed.
How does it work?
Once you book a tour, you'll get a text/email with instructions.
Download the app (while in good wifi/signal) and use your unique password to access your tours.
To begin touring, go to the starting point and launch the app.
The audio starts automatically once you reach the starting point. Stick to the tour route & speed limit for the best experience.
Please note that no one will meet you at the starting point.
Preview the Tour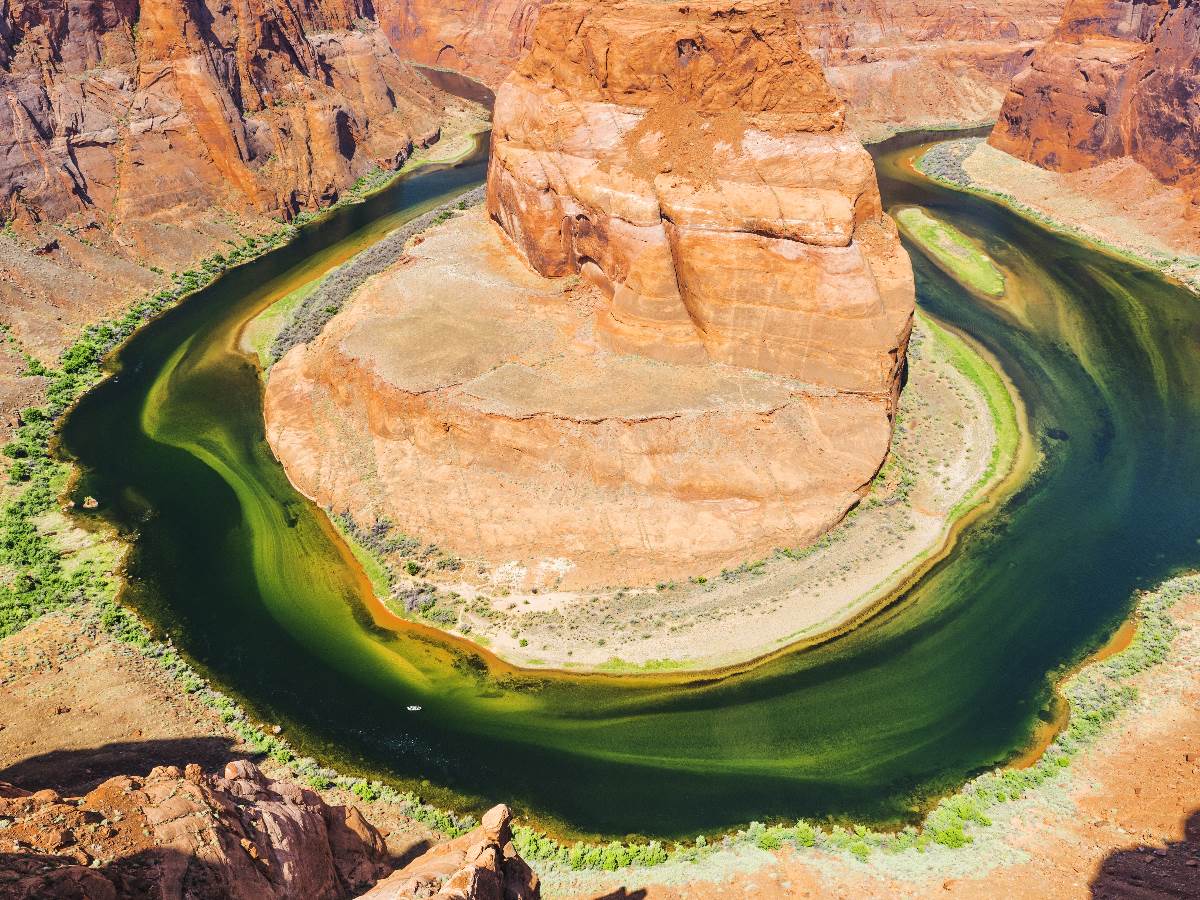 Horseshoe Bend - Why so Green Audio Story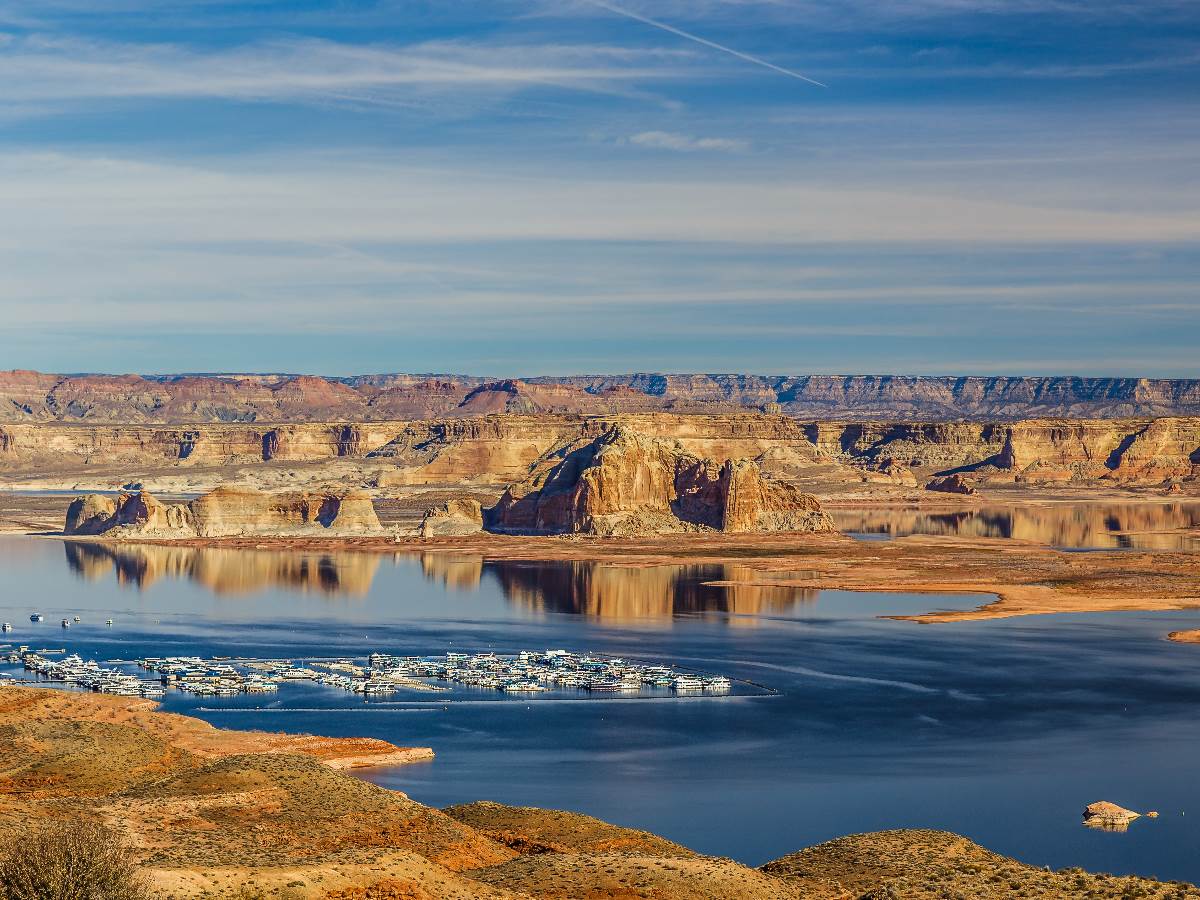 Page - Wahweap Overlook Audio Story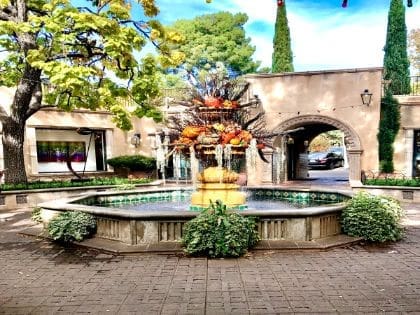 Sedona - Tlaquepaque Arts Audio Story

Grand Canyon - Desert View Watchtower Audio Story
Inclusions and Exclusions
Inclusions:
App on your phone: A link to download the Action Tour Guide App and Password for your tours.
Flexible schedule: Use any day, any time. Travel over multiple days or on next trip. Never expires.
Easy to use: Stories play automatically by GPS. Hands-free. Get HELP all day: Call, Chat, or Email.
At your own pace: No group. Take breaks for photos/ snacks/hikes. Go at your own pace.
Offline use: No cell signal or wifi required. Offline GPS Map & route. Stop-to-stop direction.
Don't miss a thing: Full itinerary, travel tips, professionally narrated videos, text, and hidden gems.
Exclusions:
Transportation, parking fees, food, and drinks.
Entry tickets or reservations to any attractions along the route.
Car Rental: Please arrange a rental car at the closest airport or train station.