Tour Details



Type


Walking



Duration


1 - 2 Hours



Audio Stories


35



Deep Dives


10
Welcome to the Boston Freedom Trail Self-Guided Tour
Walk in the footsteps of Revolutionary War heroes, discover the story of Paul Revere's Midnight Ride, and relive the fight for American Independence with a self-guided tour of the Boston Freedom Trail! Journey back in time to historic Boston in George Washington, Paul Revere, Samuel Adams, and their revolutionary collaborators. On the Boston Freedom Trail self-guided tour, you will learn about everything from Boston Common (the heart of colonial Boston) to Bunker Hill (site of the first Revolutionary War battle) — and everything in between! This is one of our bestselling tours on TripAdvisor, Expedia, and Viator.
Walk the Boston Freedom Trail
Your tour of Boston's Freedom Trail begins at the Boston Common Visitor Center. From here, you'll walk north for a great view of the Boston State House, topped with a real gold dome. Then you'll reach the Robert G Shaw and the 54th Regiment Memorial, honoring some of the first Black Americans to fight in the Civil War.
Next, it's on to the historic Park Street Church. On your way there, you'll also get the truth about why Britain held the colonies in such an iron grip. After that is the Granary Burying Ground, a cemetery that predates the United States by over 100 years and serves as the final resting place for major figures like Samuel Adams and John Hancock!
After touring the burying ground and getting to know some of its residents, you'll head to King's Chapel, which houses a bell cast by Paul Revere! Then you'll come to a statue of Ben Franklin and get the scoop on some of the famous inventor's many accomplishments.
Your next stop will be the Old South Meeting House, which is actually the place where the famous Boston Tea Party got started! From there you'll pass the Old Corner Bookstore, dating all the way back to 1718, before continuing on to the Old State House, which has the distinct honor of being the place where the Declaration of Independence was read aloud to Boston's public.
The next landmark is a somber one: the site of the Boston Massacre. Here, you'll untangle the truth behind this oft-misunderstood event.
Past that is Faneuil Hall, a regal structure that witnessed countless historical events during the lead-up to the revolution. Then there's the Paul Revere House, from which Revere left on his famous midnight ride to warn of the approaching British. Past that you'll find the Old North Church, where two lanterns warned Revere of an impending British attack.
You'll pass Copp's Hill Burying Ground, home to thousands of unmarked graves, before continuing on to the USS Constitution—a majestic and perfectly preserved battleship perhaps better known by its nickname "Old Ironsides." Finally, you'll arrive at the Bunker Hill Monument, commemorating one of the first battles of the Revolutionary War. Your tour concludes here.
Speak Spanish?
Hola, su recorrido Freedom Trail también está disponible en español.
Starting Point: Boston Common, 139 Tremont St, Boston, MA 02111, USA
What You'll See
Boston Common

Massachusetts State House

Park Street Church

Granary Burying Ground

The Latin School

Irish Famine Memorial

Old South Meeting House

The Old Corner Bookstore

Old State House

Boston Massacre Site

Faneuil Hall

Haymarket

The Paul Revere House

Old North Church

Copp's Hill Burying Ground

USS Constitution vs. the Guerriere

Bunker Hill Monument
Preview the Tour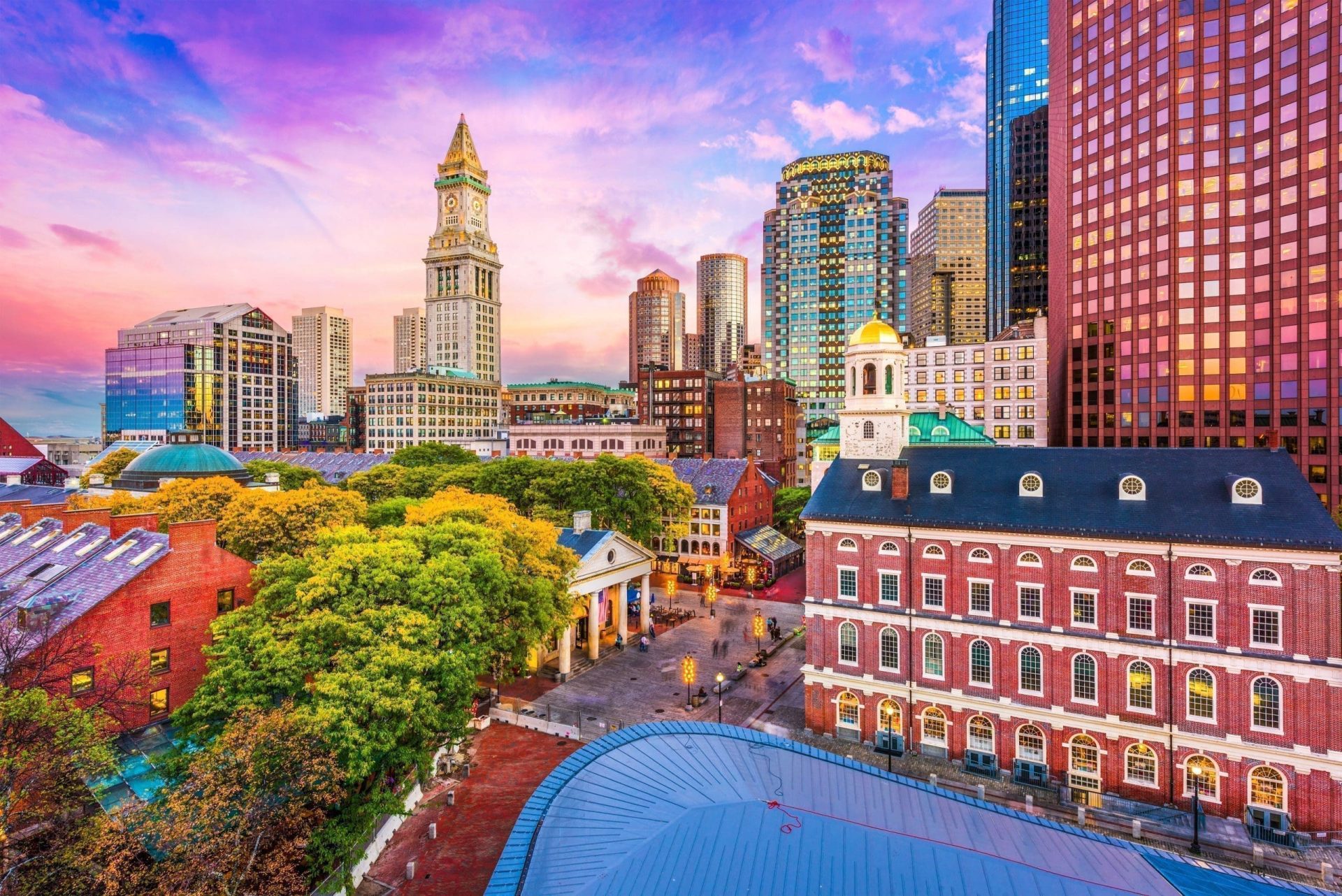 Stop A : Welcome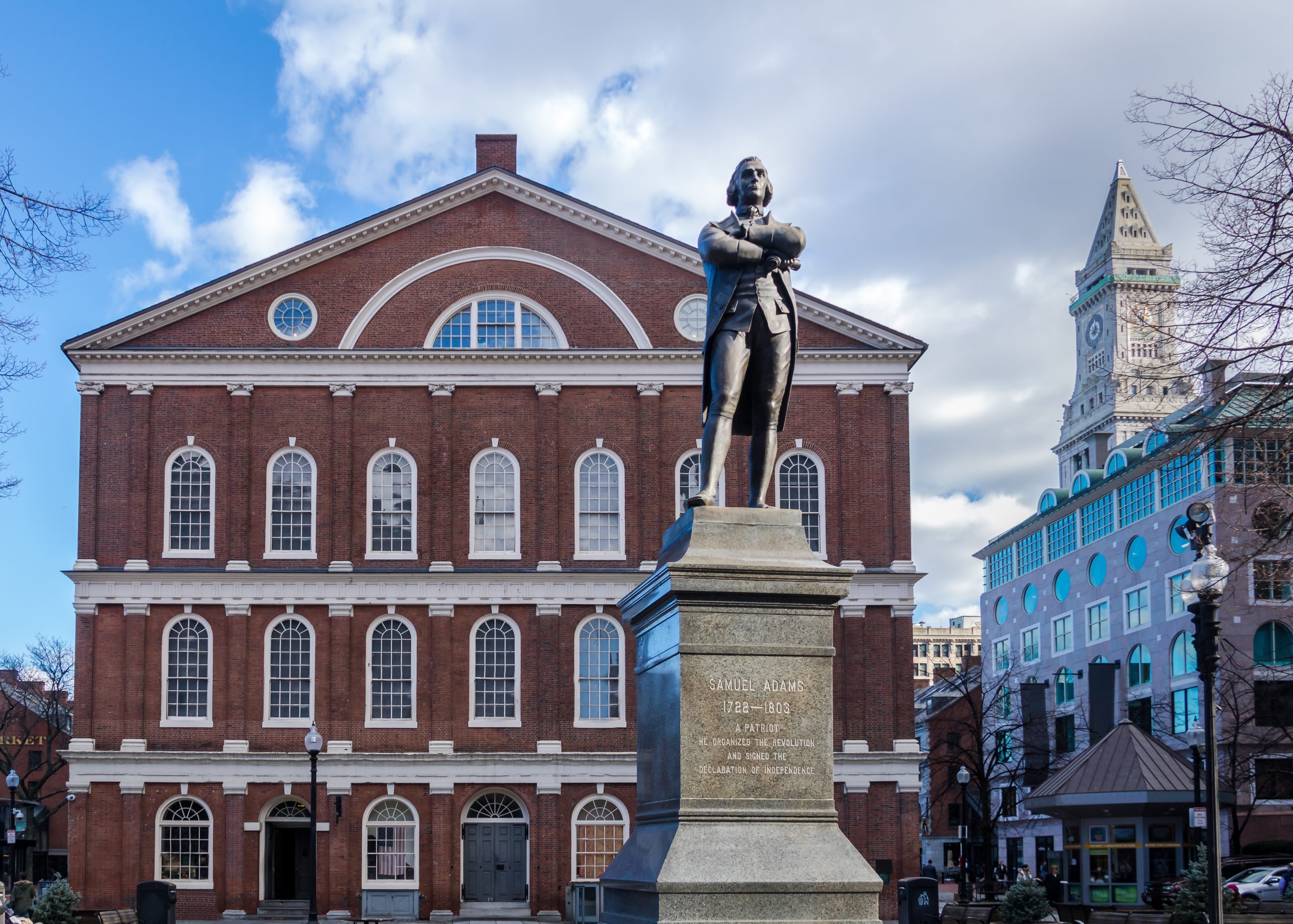 Stop 11 : Faneuil Hall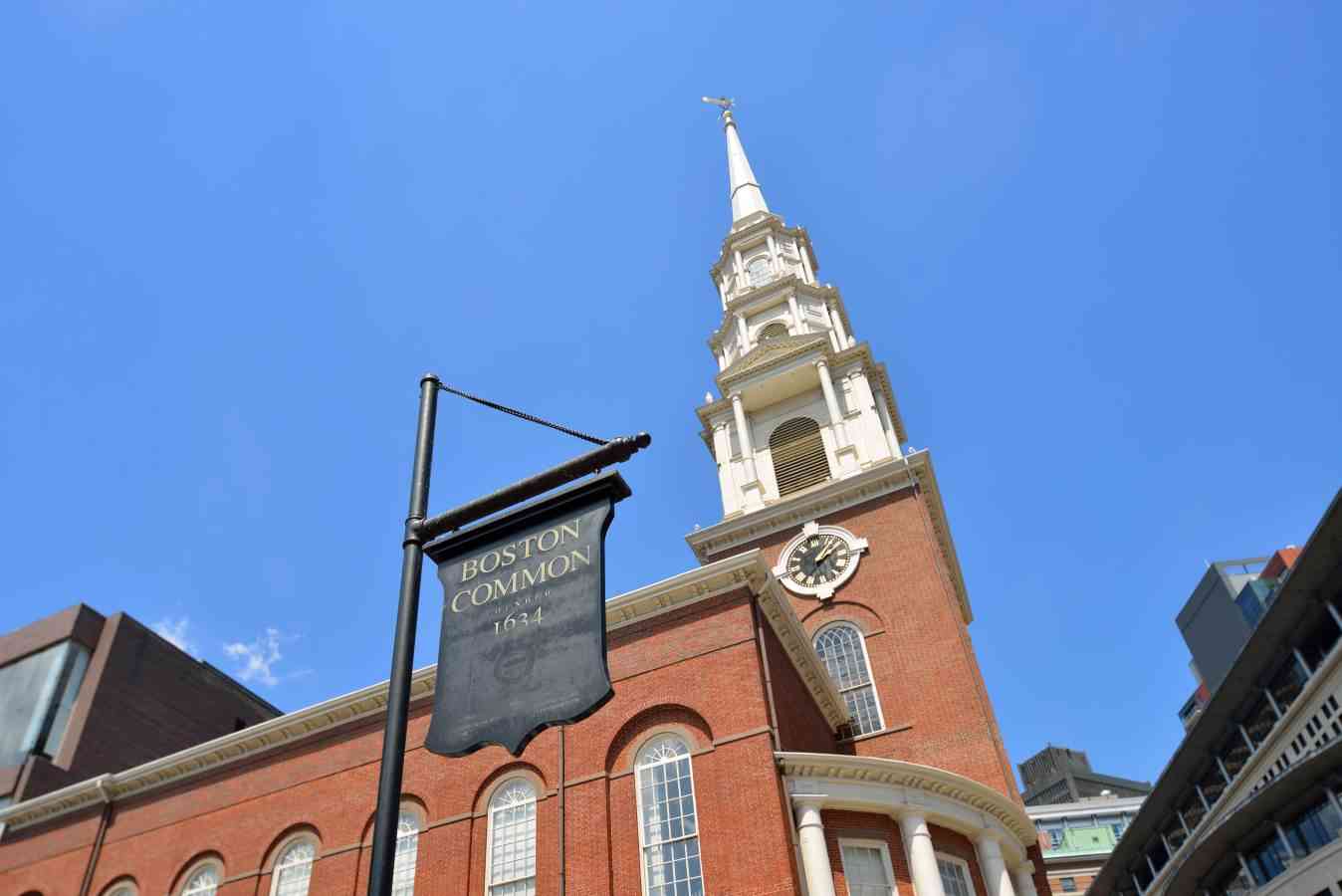 Stop 3 : Park Street Church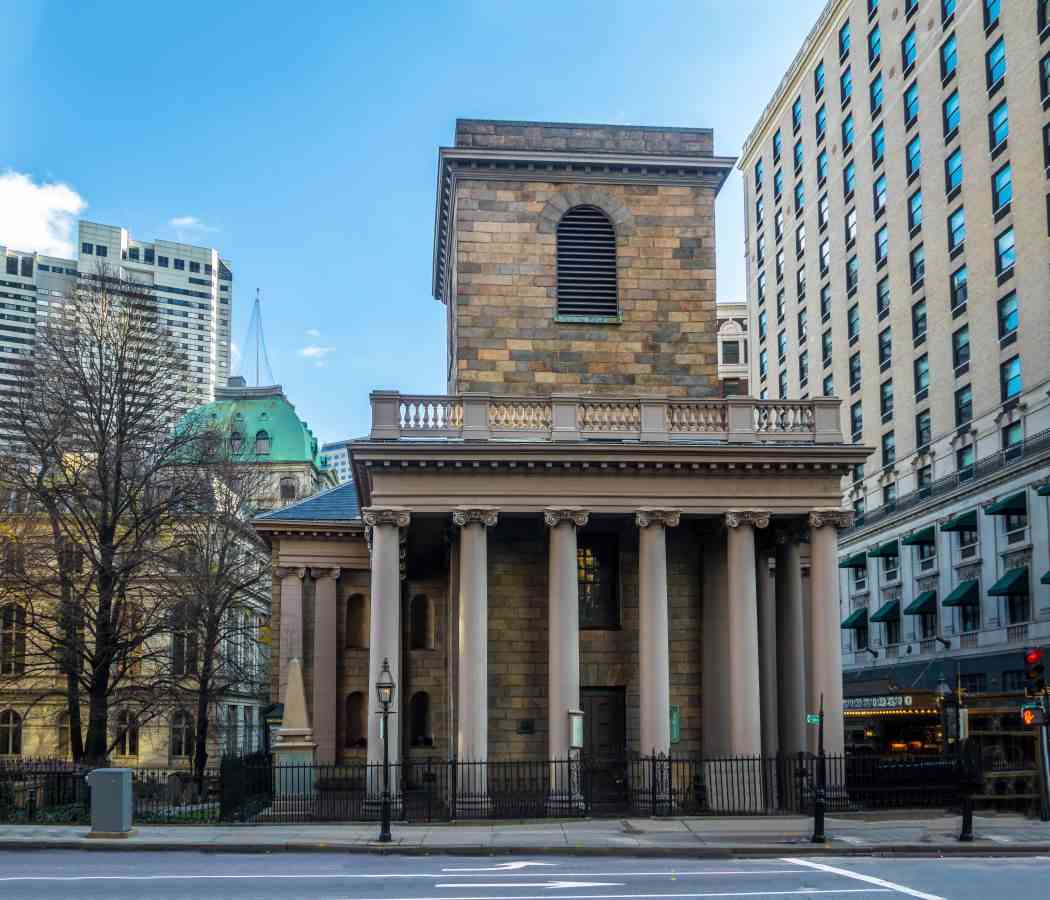 Stop 5 : King's Chapel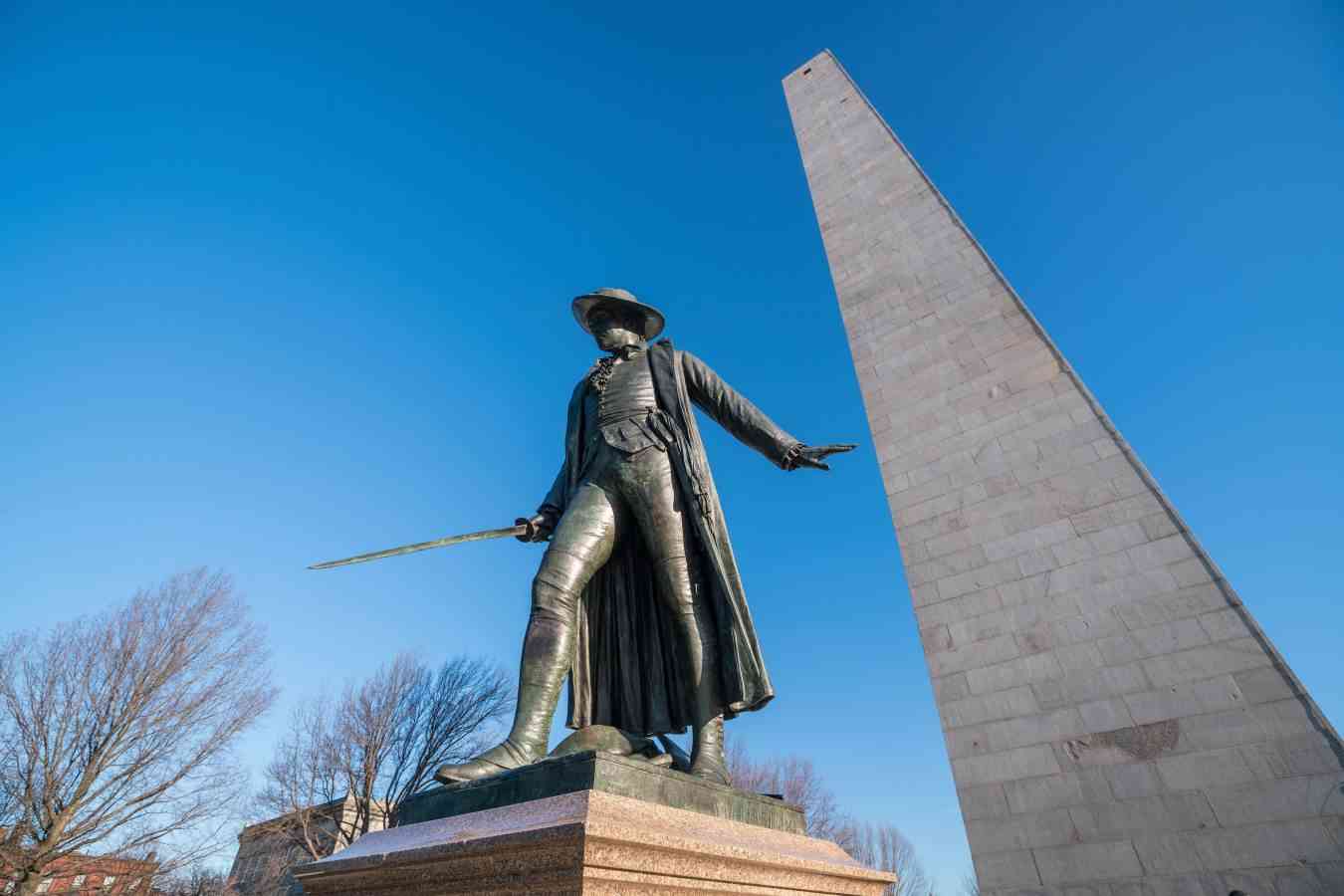 Stop 16 : Bunker Hill Monument
Additional Information
What do we do?
Simply put, Action Tour Guide is an audio guide, map, and tour book – all in one app! We are a GPS-enabled app-based tour that narrates information based on your location right on your phone. You can experience our driving and walking tours at your own pace and literally at any time of the day! 
Lifetime Validity
​Changing travel date? No worries! All individual tours come with lifetime validity. 
No Network Needed
The tour works offline which means you do not need your phone network to enjoy the tour. However, we do suggest you download the tour at your home, hotel, visitor center, etc before you head out for a completely immersive experience.
Not an Entry Ticket
This is not an entry ticket.