Tour Details



Walking


1 - 2 Hours



Purchase QTY


One Per Person



Distance


1+ miles



Audio Stories


36+



Self Guided


At Your Own Pace



Tour Benefit


Tour Anytime
Any Day



Works Offline


100%
Money-back
Guarantee
Welcome to the Boston Harbor Tour
Immerse yourself in the stories of the American Revolution, Boston Tea Party, and Sons of Liberty as you stroll along Boston's scenic Harborwalk! Unearth tales of rebellion, sabotage, and intrigue surrounding the Founding Fathers. Discover the Boston Harborwalk tour's historical and storied past while enjoying its beautiful views between South Station and Long Wharf!
About the Tour
This deep dive into Boston's revolutionary history begins at South Station and fills you in on some essential Boston background as you make your way to the harbor. Did you know Boston made a considerable amount of trade with Russia back in the 1700s? You'll get the scoop on that and how it influenced America's struggle against the British as you arrive on the Russia Wharf.
Then, explore the historical site where Bostonians finally declared they'd had enough: the location of the Boston Tea Party! We'll take you back in time to the origins of this pivotal event, what it meant for both the British and the Americans, and what happened afterward that brought the two closer to war than ever before. This is one of Boston's most famous spots, so you won't want to miss it!
As you continue your Boston Harbor tour, feeling the cool ocean breeze and admiring the impressive architecture which lines the waterfront, we'll give you a fuller, deeper understanding of the complex tensions in the colonies. Hear how a massive war in Europe reshaped America and what the more radical colonists did to preserve their liberty as the British grip grew tighter with every passing year.
Next, you'll see the famous (and picture-perfect) North Avenue Bridge before stepping onto Rowe's Wharf. While many recall Rowe as simply a successful merchant, the truth is that he was a very successful smuggler! Learn about his exploits and how he outwitted the British blockades at every turn.
As you walk the final stretch of the Boston Harbor tour, we'll leap forward in time toward the present and admire some of the harbor's most impressive accomplishments. From the imposingly iconic Harbor Towers to the impossible cleanup, which turned "the dirtiest harbor in America" into a beautiful place for an afternoon stroll. We'll conclude our tour at Long Wharf, which offers stunning views of the city and yet another link to its Colonial past.
Starting Point Address: South Station, 700 Atlantic Ave, Boston, MA 02110
See the Best of Massachusetts:
See all the top sights in Massachusetts at your own pace with our Self-Guided Driving and Walking Tour Bundle. Priced at just $39.99, the bundle gives you access to over 300+ audio stories and lets you in on never before heard stories.
How does it work?
Once you book a tour, you'll get a text/email with instructions.
Download the app (while in good wifi/signal) and use your unique password to access your tours.
To begin touring, go to the starting point and launch the app.
The audio starts automatically once you reach the starting point. Stick to the tour route & speed limit for the best experience.
Please note that no one will meet you at the starting point.
What You'll See
South Station

Federal Reserve

Russia Wharf

The Boston Tea Party

Rowe's Wharf

Marina at Rowe's Wharf

John Joseph Moakley Courthouse

The Harbor Towers

New England Aquarium

Long Wharf
Preview the Tour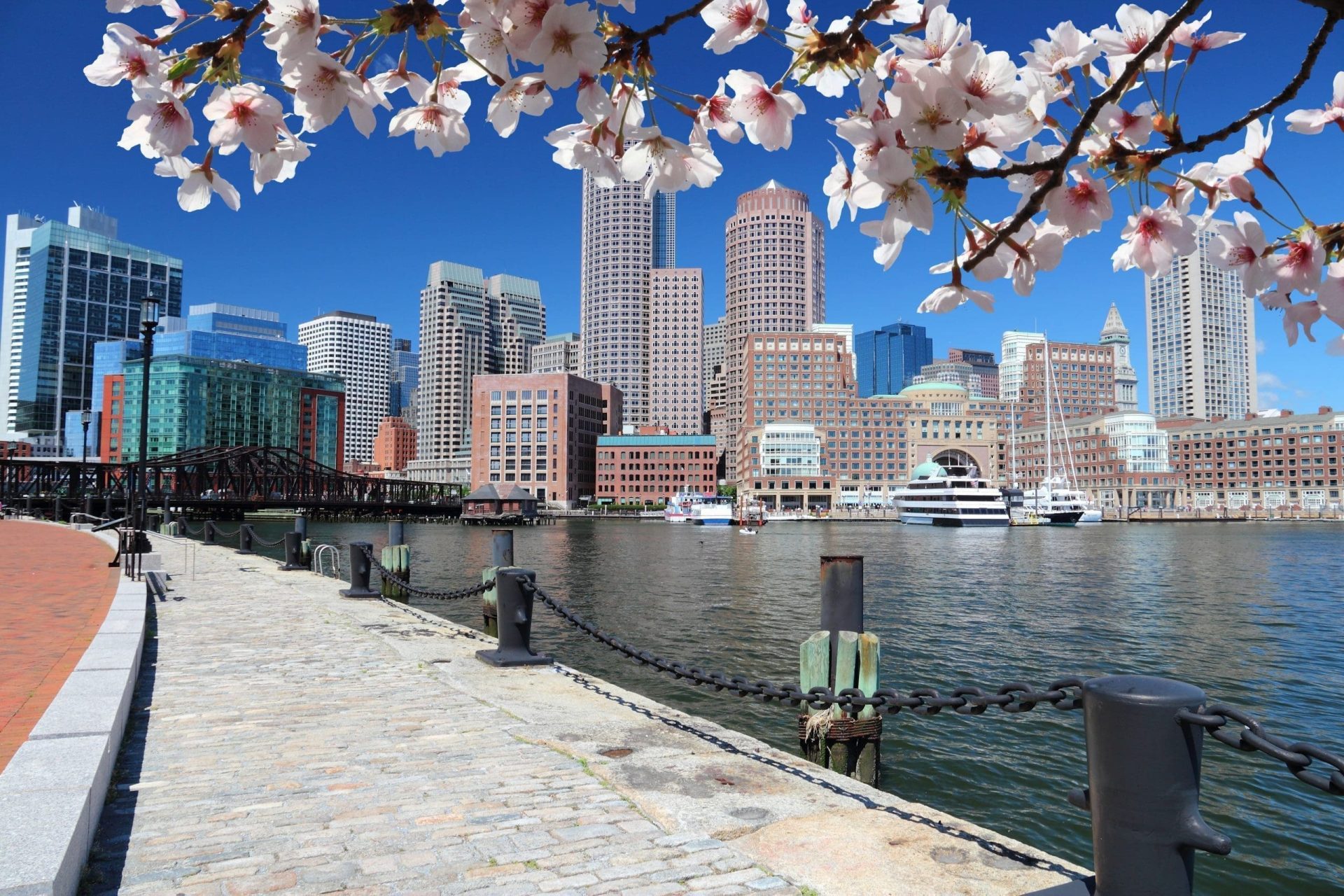 Welcome Audio Story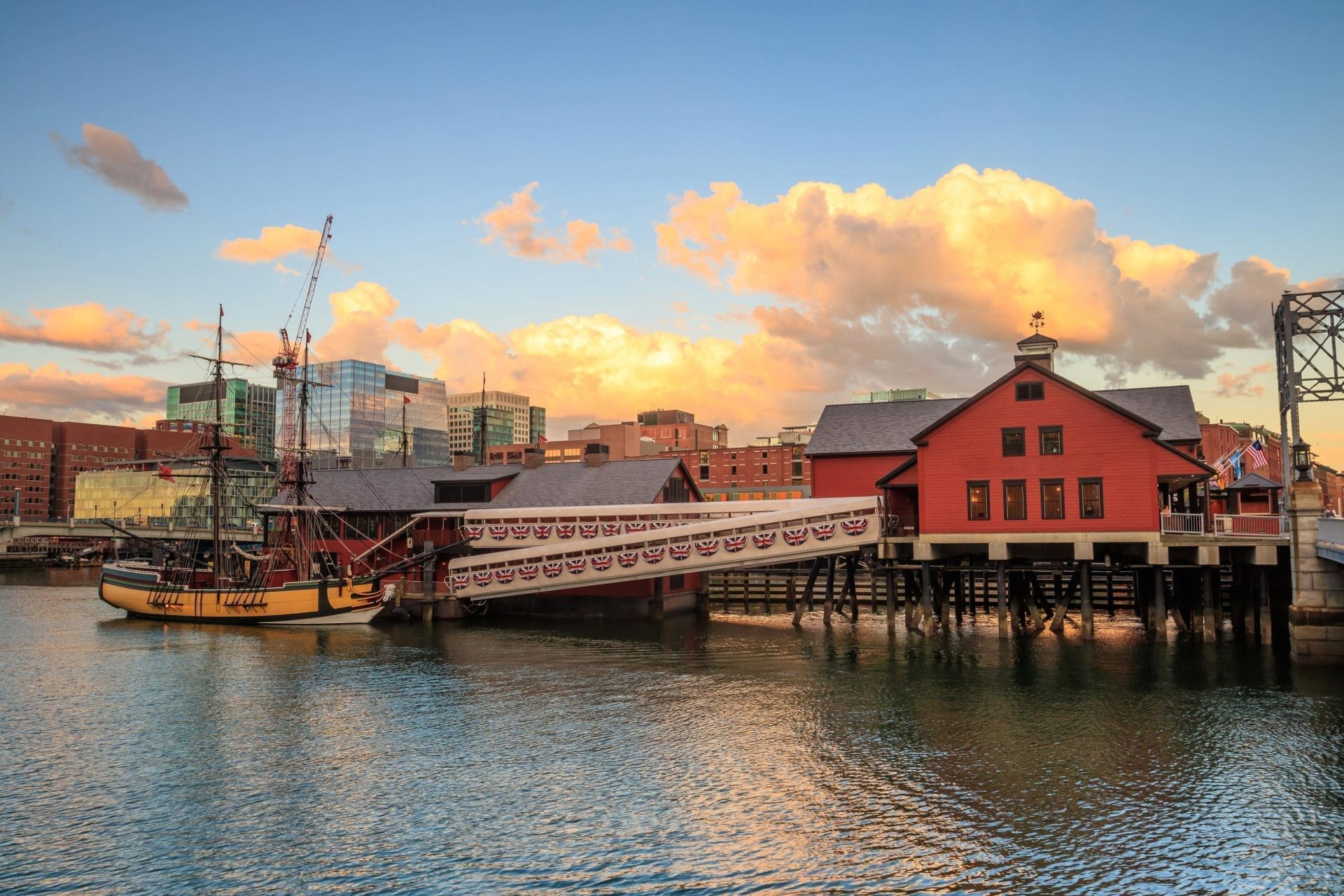 After the Tea Party Audio story
Inclusions and Exclusions
Inclusions:
App on your phone: A link to download the Action Tour Guide App and Password for your tours.
Flexible schedule: Use any day, any time. Travel over multiple days or on next trip. Never expires.
Easy to use: Stories play automatically by GPS. Hands-free. Get HELP all day: Call, Chat, or Email.
At your own pace: No group. Take breaks for photos/ snacks/hikes. Go at your own pace.
Offline use: No cell signal or wifi required. Offline GPS Map & route. Stop-to-stop direction.
Don't miss a thing: Full itinerary, travel tips, professionally narrated videos, text, and hidden gems.
Exclusions:
Transportation, parking fees, food, and drinks.
Entry tickets or reservations to any attractions along the route.
Car Rental: Please arrange a rental car at the closest airport or train station.