Tour Details



Driving


2 - 3 Hours



Purchase QTY


One Per Car



Distance


10+ miles



Audio Stories


48+



Self Guided


At Your Own Pace



Tour Benefit


Tour Anytime
Any Day



Works Offline


100%
Money-back
Guarantee
Welcome to the Gettysburg Ghost Tour
The Battle of Gettysburg was horrific. Soldiers teetered on the threshold between this world and whatever came after. Centuries later, long after the battle, their stories continue on the Gettysburg Ghost tour journey to sites on the battlefield where mysterious and unexplainable happenings have occurred. These are the true stories of eerie encounters experienced by visitors to the battlefield. This self-guided audio tour is narrated by Mark Nesbitt, author of Ghosts of Gettysburg.
This self-guided Gettysburg Ghost tour lets you explore the battlefield's spooky events with maximum flexibility, safety, and value. Hop in your car, get the tour guide app set up on your phone, and get started. All audio plays automatically based on location.
Unexplainable events
This Gettysburg Ghost tour begins at the Gettysburg Heritage Center and sets out on a loop around the battlefield. First, we'll introduce you to this haunted place and your expert narrator Mark Nesbitt. Then, we'll get you up to speed about why Gettysburg is so haunted.
We'll visit Oak Ridge and hear the harrowing tale of the brigadier general who sent his men to certain doom and what became of them after they met their untimely end.
After that, we'll continue to the site of General Lee's headquarters on Seminary Ridge and hear a chilling account of a soldier buried alive among his comrades' corpses.
Continuing on the Gettysburg Ghost tour, we'll give you the details on true stories of unexplainable events visitors have witnessed, from noises in the attic to an unwelcome houseguest who appeared in a chaplain's bed in the dead of night. As we pass by Schmucker Hall on Seminary Ridge, try to suppress your squeamish side as you hear about the countless amputations which forever stained those walls when the hall became a makeshift hospital.
Then, stop by the very spot where people have seen the long-dead specter of John Reynolds, a soldier whose love for the woman he never had the chance to marry could not be ended not even by death.
After that, we'll hear about the shocking collision between the living and the dead worlds, which occurred during a routine battle reenactment. On the same day as the infamous Pickett's Charge, reenactors found themselves momentarily engulfed by cold darkness–which none of them could explain.
Next, swing by the Eisenhower Farm, where doors slam and footsteps echo through the home even though no one lives there any longer.
At Little Round Top, listen to accounts of a mysterious stranger visitors have seen on this bloodied hilltop, who seems to belong to a world not entirely our own.
Then it's on to the Valley of Death, the site of tremendous violence and a lingering presence from the past.
But not all the ghosts on this battlefield are unfriendly. In the most unlikely location of Devil's Den, hear an account of a soldier who suffered through the worst of the battle yet sometimes offers help to visitors who get lost among the boulders–perhaps to prevent them from meeting the same fate he did so long ago.
As we head toward the infamously-haunted Weikert House, we'll hear about film crews who have tried for years to capture and explain the supernatural phenomena which grip this landscape and the shocking things they've uncovered during their time here after dark.
At last, we'll arrive at the site of Pickett's Charge, where countless men were sent needlessly to their gruesome deaths. As you'll learn, many were never able to reconcile with their senseless ends and continue to haunt this field, hoping to change the outcome of that fateful day somehow. This will bring us to the conclusion of our Gettysburg Ghost tour.
Starting Point Address: Gettysburg Heritage Center Parking Lot at 1 Culp Street. Culp St Gettysburg, PA 17325
Gettysburg's Rich Past Unveiled
Delve into the heart of history with our Ultimate Gettysburg Self-Guided Bundle Tour, priced at just $24.99. This comprehensive bundle grants you access to essential Gettysburg experiences, including Devil's Den, Antietam Tour, Seminary Ridge Gettysburg, Gettysburg Ghost Tour, Gettysburg Walking Tour, and Gettysburg Auto Tour.
How does it work?
Once you book a tour, you'll get a text/email with instructions.
Download the app (while in good wifi/signal) and use your unique password to access your tours.
To begin touring, go to the starting point and launch the app.
The audio starts automatically once you reach the starting point. Stick to the tour route & speed limit for the best experience.
Please note that no one will meet you at the starting point.
What You'll See
Welcome

Battle of Gettysburg

Mark Nesbitt's Ghosts of Gettysburg Candlelight Tours

Lone Brigade

Buried Alive

Seminary Ridge

Schmucker Hall

Kate Hewitt & John Reynolds

Gettysburg Battlefield

Ghosts of the Charge

The Eisenhower Farm

Haunted Encampment

Little Round Top

Ghosts of the Valley

Devil's Den

Triangular Field

Ghosts of Weikert House

Ahead: Pennsylvania Monument

The Codori House

Pickett's Charge

Conclusion
Preview the Tour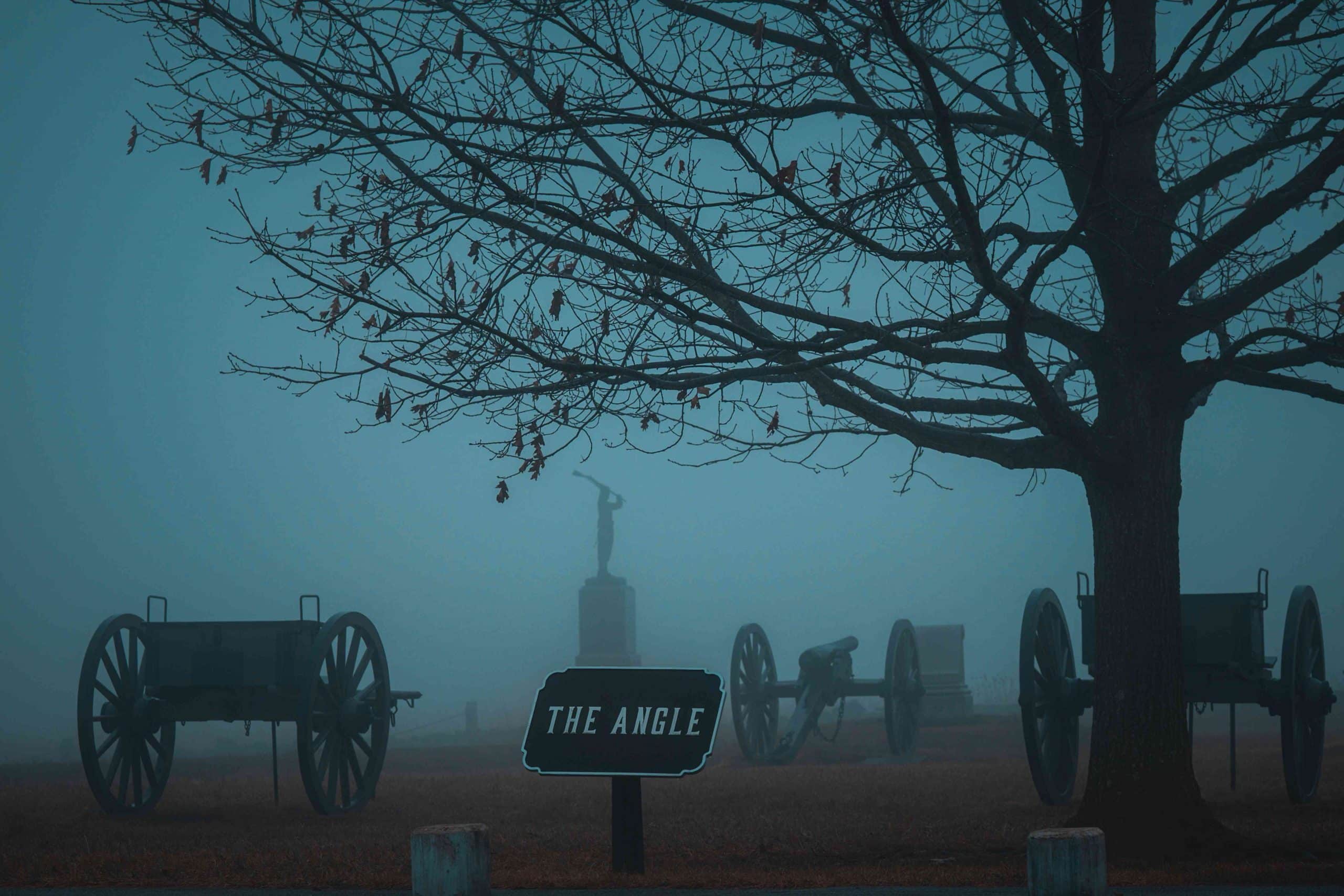 Welcome: Gettysburg Heritage Center Audio Story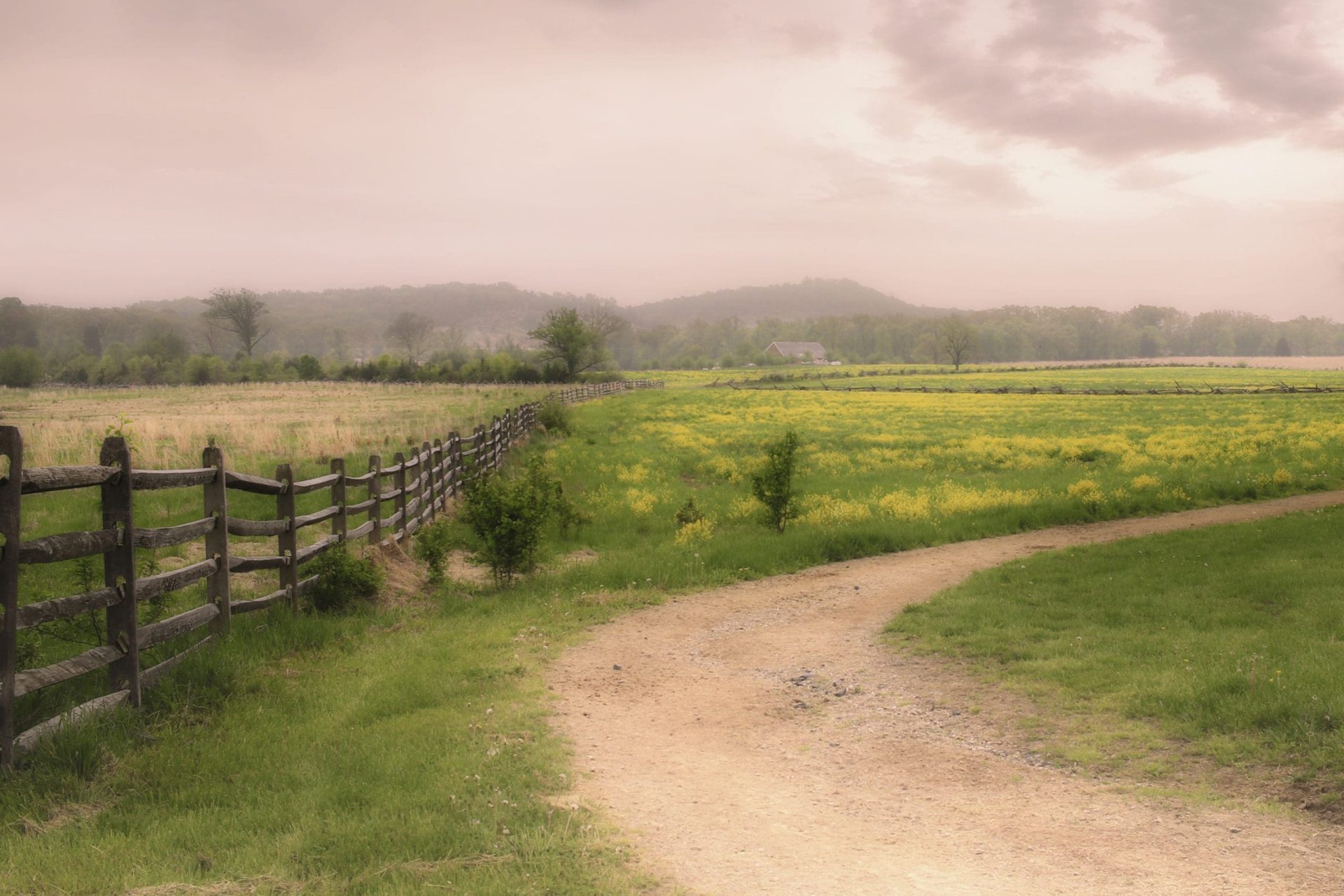 Why Gettysburg? Audio Story
Tour FAQs
The self-guided Gettysburg Ghost Tour explores the battlefield's ghostly history along the road. The tour guide app on visitors' phones plays audio based on their location.
Many visitors find that evening tours enhance the eerie atmosphere. However, the tour is available during the day as well.
While the tour includes spooky stories, it can be suitable for families. Parents should consider the content's appropriateness for their children.
The duration of the tour can vary, but it typically takes around 1.5 to 2 hours to complete.
A driving tour of the Gettysburg battlefield follows well-maintained roads. Visitors should be careful on the roads and follow the park's rules.
People who come to the park should follow the rules, such as the speed limits and parking rules. Visitors should also respect historical sites and follow tour app rules.
Getting to different tour sites may not be the same. Visitors who have trouble moving around should make sure they know exactly what information each location has about accessibility.
Evening tours can enhance the spooky atmosphere, but the tour is informative and engaging during the day as well.
Pets may not be allowed at some tour sites, and park regulations regarding pets should be followed. Check specific guidelines for each location.
The tour narrates several famous ghost stories, including encounters with soldiers, apparitions, and unexplained phenomena.
The tour narrates several famous ghost stories, including encounters with soldiers, apparitions, and unexplained phenomena.
Inclusions and Exclusions
Inclusions:
App on your phone: A link to download the Action Tour Guide App and Password for your tours.
Flexible schedule: Use any day, any time. Travel over multiple days or on next trip. Never expires.
Easy to use: Stories play automatically by GPS. Hands-free. Get HELP all day: Call, Chat, or Email.
At your own pace: No group. Take breaks for photos/ snacks/hikes. Go at your own pace.
Offline use: No cell signal or wifi required. Offline GPS Map & route. Stop-to-stop direction.
Don't miss a thing: Full itinerary, travel tips, professionally narrated videos, text, and hidden gems.
Exclusions:
Transportation, parking fees, food, and drinks.
Entry tickets or reservations to any attractions along the route.
Car Rental: Please arrange a rental car at the closest airport or train station.