Tour Details



Type


Driving



Duration


1 - 2 Hours



Audio Stories


45



Deep Dives


7
Welcome to the Great Smoky Mountains Tour
Explore Great Smoky Mountains National Park and discover why it's the most visited National Park in the country! Tour these famous mountains while learning about Cherokee history and legends, Appalachian life, and much more. We'll point you to all the best spots to take in the timeless wonders of the mountains. There's no better way to see Clingman's Dome, Cades Cove, or Rainbow Falls than on the Smoky Mountains tour!
About the Tour
Explore Great Smoky Mountains National Park and discover why it's the most visited National Park in the country! Buckle up and prepare for a deep dive into the most famous stretch of the Appalachians.
As you drive through these scenic mountains, you'll hear all about parts of Cherokee history you've never heard before, like the ancient Cherokee monarchy and the revolutionaries who fought against it! You'll also get to hear detailed accounts of Cherokee ancestral legends about these mountains, from the great buzzard who shaped the Smoky Mountains from clay to the witch whose droplets of blood bloom into stalks of corn!
The Great Smoky Mountains are so vast that it can be tricky to find all the best spots—that's where we come in. We'll point you to all the most breathtaking, awe-inspiring sights in the park. Witness the majesty of Rainbow Falls, the 360-degree views atop Clingmans Dome, and the deep-rooted history of the Elys Mill. Our flexible route allows you to take all the time you need to admire the timeless wonders of the mountains.
Along the way, the Smoky Mountains Tour will fill you in not just on the rich history of the area and the people who have lived here, but also the complex flora and fauna which call these mountains home. Get to know the creatures of Cades Cove and learn how wildfires form an integral part of this vast, interconnected ecosystem.
All this without having to fuss with a map or adhere to someone else's schedule! As you drive, audio stories will automatically pop up and start playing, allowing you to keep your attention on the natural beauty of the Smoky Mountains.
Great Smoky Mountains National Park is situated in eastern Tennessee and western North Carolina covering 800 square miles or 520,000 acres.
Start Point Addresses:
Oconaluftee Visitor Center – 1194 Newfound Gap Rd, Cherokee, NC 28719
What You'll See
Welcome - Oconaluftee Visitor Centre

Mingus Mill and Trail

Beech Flats Quiet Walkway

Webb View

Clingmans Dome Tower

Newfound Gap Story

Rockefeller Memorial

Morton Overlook

Morton Tunnel

Alum Cave

Chimney Tops Overlook

Balsom Point Quiet Walkway

Carlos Campbell Overlook

Sugarlands Valley Trail

Sugarlands Visitor Centre

Cataract Falls

Ripley's Believe It or Not!

Roaring Fork Motor Nature Trail

Ogle Place

Rainbow Falls

Grotto Falls

Place of a Thousand Drips

Baskin Creek Falls

Ephraim Bales Cabin

Reagan Tub Mill and Cabin

Elys Mill

Gatlinburg - Conclusion
Preview the Tour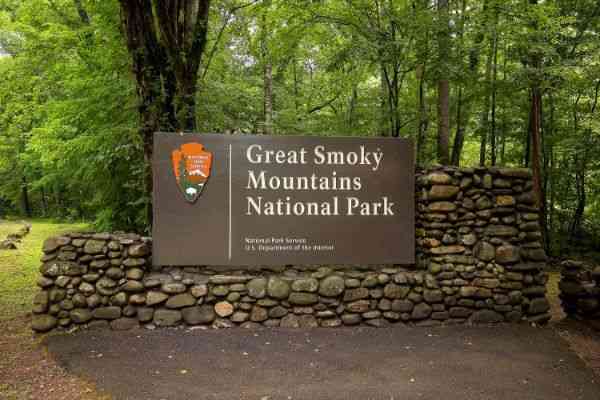 Stop 1 : Welcome - Oconaluftee Visitor Centre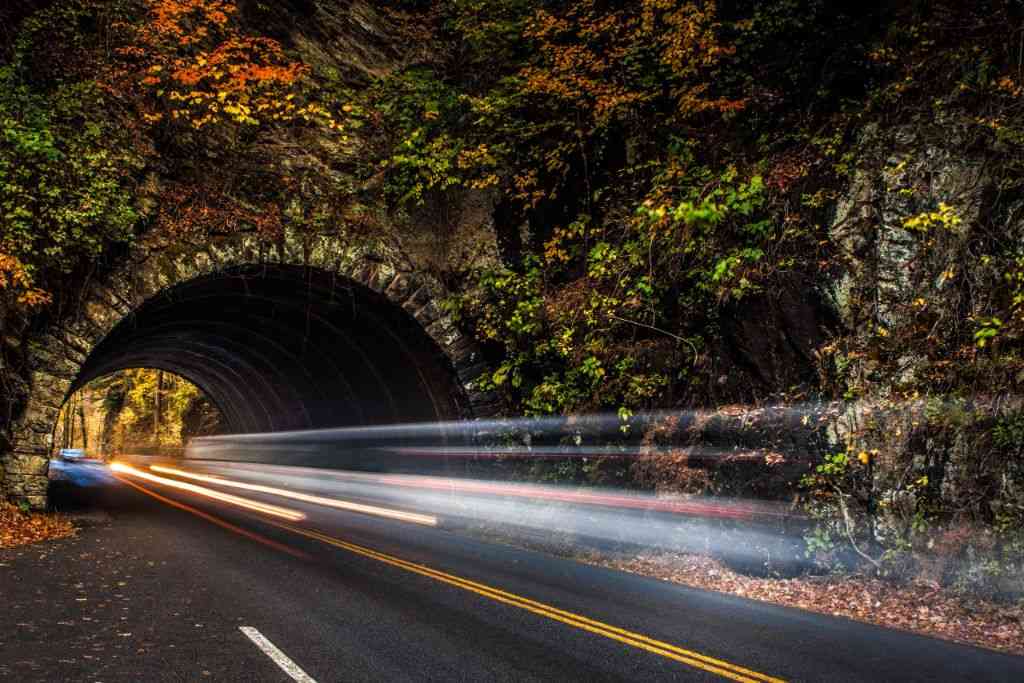 Stop 4 : Tsali and the Trail of Tears
Additional Information
2022 Updates
Those who want to view the synchronous fireflies usually on display for a few weeks around late May to late June will have to apply on the recreation.gov website from April 29 to May 2. The selection is through a lottery.
Between May and September, Cyclists and pedestrians have exclusive usage of the Cades Cove Loop Road every Wednesday. No other vehicles are allowed during this time.
Some vehicle types such as trailers, RVs, and buses are not allowed on some secondary roads in the park, including Roaring Fork Motor Nature Trail.
The National Park Service introduced a new pilot system for parking reservations for Laurel Falls. Check the National Park Service website for updates on parking reservations for 2022.
What do we do?
Simply put, Action Tour Guide is an audio guide, map, and tour book – all in one app! We are a GPS-enabled app-based tour that narrates information based on your location right on your phone. You can experience our driving and walking tours at your own pace and literally at any time of the day! 
Lifetime Validity
​Changing travel date? No worries! All individual tours come with lifetime validity. 
No Network Needed
The tour works offline which means you do not need your phone network to enjoy the tour. However, we do suggest you download the tour at your home, hotel, visitor center, etc before you head out for a completely immersive experience.
Not an Entry Ticket
This is not an entry ticket.