Tour Details



Type


Driving



Duration


2 - 3 Hours



Audio Stories


29



Deep Dives


7
Welcome to the Monument Valley Tour
Explore this dramatic landscape and its rich history with a self-guided drive along the 17-mile marked Navajo route. Monument Valley's stunning formations have starred in Hollywood classics over generations, making the scenery the quintessential "Wild West" of our imaginations. In the heart of Navajo reservation land, the Monument Valley tour's scenic vistas also provide insights into Navajo culture and history.
About the Tour
Your adventure into the stunning Utah landscape begins on the outskirts of the tiny town of Mexican Hat. From here, we'll cruise across the rust-red land and crest the rise where Forrest Gump's long run finally came to an end in the famous Tom Hanks film. From here, you'll get your first perfect look at the wonders that await.
Then it's on to Monument Valley itself. Along the way, we'll get acquainted with the park and what makes it different from any national park you might've visited.
After we pass the visitor center, we'll turn back the clock a whopping 200 million years to see how these unique formations came to be in the first place. Believe it or not, this whole valley was once a seabed!
Then we'll jump forward and learn about the mysterious Anasazi tribe, the first people who ever lived in this harsh place. They left behind ancient, advanced dwellings among the cliffs, abandoned even before the Spanish arrived here. We'll also hear about the Navajo, of course! After all, this is their valley, and the tribe has a long history here.
Next, we'll come to Wildcat Trail, the only self-guided trail in the park. From here, you can hike through some of the most incredible sights the valley has to offer–as long as you bring enough water, that is!
After that, we'll see the towering formations of East Mitten Butte, West Mitten Butte, and Merrick Butte. While there, we'll dive into the fascinating story of a silver prospector who tried to steal from this Navajo land. You can probably guess how that went for him.
Our drive continues to John Ford Point, a gorgeous viewpoint named for the famous Western director John Ford. Along the way, we'll dig into the countless Hollywood hits that have been filmed here over the years, from The Searchers to 2001: A Space Odyssey.
We'll visit the Three Sisters next. These monoliths loom 1,000 feet over the landscape and seem to defy gravity itself. But don't worry, we'll explain how they formed. Plus, we'll give you some insights into the Navajo families who still live in this valley with no running water or electricity.
On our way through the jaw-dropping scenery on the Monument Valley tour, we'll learn more about the long history of the Navajo, from the dramatic tale of Navajo code talkers in World War II to the tribe's modern presence in the country. At North Window Overlook, we'll point out the perfect spot to catch a sunrise. Finally, we'll end up near Camel Butte and Elephant Butte, where our tour will conclude.
Starting Point Address: 268 US-163, Mexican Hat, UT 84531
What You'll See
Forrest Gump Point

Turn Right for Navajo Visitor Center

Wildcat Trail

West Mitten Butte, East Mitten Butte, Merrick Butte

Ericson Cly Memorial & John Ford Point

Artist's Point

Sunrise Recommendation: North Window Overlook

Camel Butte & Elephant Butte

Navajo Today
Preview the Tour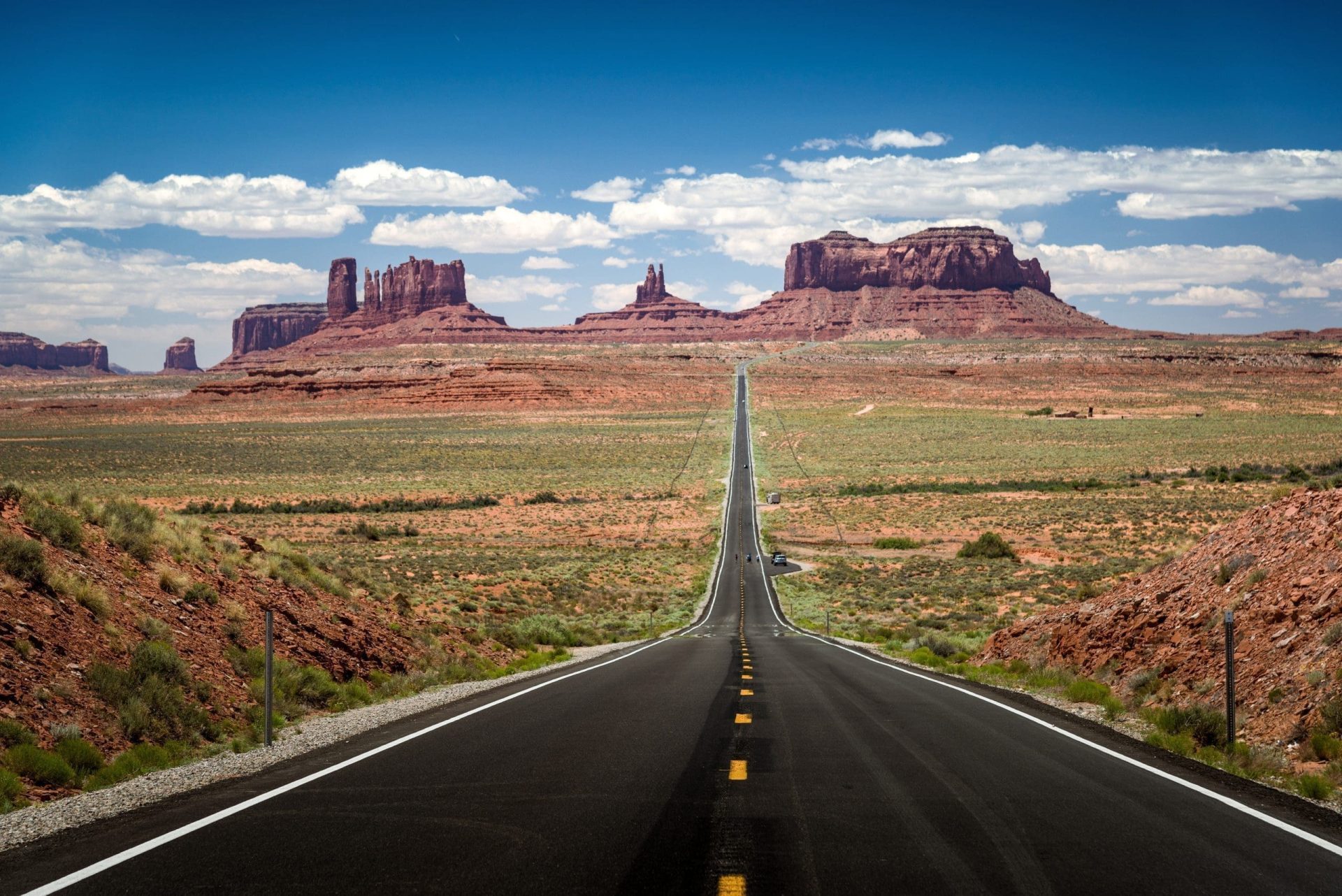 Stop 1 : Welcome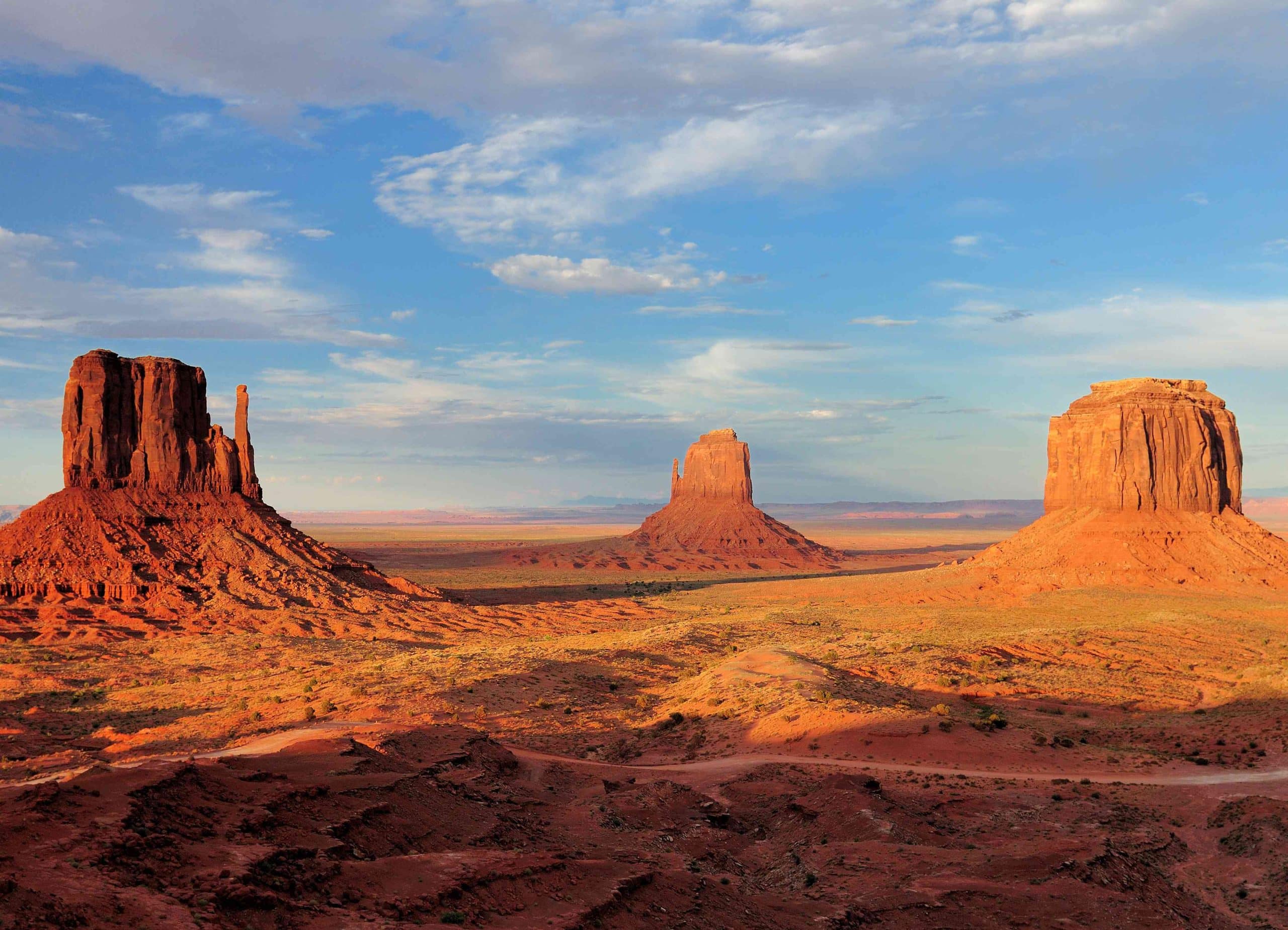 Stop 13 : West Mitten Butte, East Mitten Butte, Merrick Butte
Additional Information
What do we do?
Simply put, Action Tour Guide is an audio guide, map, and tour book – all in one app! We are a GPS-enabled app-based tour that narrates information based on your location right on your phone. You can experience our driving and walking tours at your own pace and literally at any time of the day! 
Lifetime Validity
​Changing travel date? No worries! All individual tours come with lifetime validity. 
No Network Needed
The tour works offline which means you do not need your phone network to enjoy the tour. However, we do suggest you download the tour at your home, hotel, visitor center, etc before you head out for a completely immersive experience.
Not an Entry Ticket
This is not an entry ticket.