Tour Details



Walking


1 - 2 Hours



Purchase QTY


One Per Person



Distance


2+ miles



Audio Stories


61



Self Guided


At Your Own Pace



Tour Benefit


Tour Anytime
Any Day



Works Offline


100%
Money-back
Guarantee
Welcome to the Boston Ghost Tour
Welcome to the Boston ghost tour, home of the American Revolution, site of the Tea Party, and a hotspot for ghosts? That's right — this historic city is full of dark graveyards, spooky sightings, and haunted houses.
About the Tour
This bone-chilling self-guided walking tour through Boston's otherworldly side begins at Boylston Street Station, where a gas explosion killed several workers. Some believe it was an accident, but others wonder if the countless graves dug up during construction had something to do with it. One thing is certain: the victims have not yet left the place of their grisly demise.
From there, you'll walk through the Central Burying Ground and the Boston Common, hearing the sordid history of unmarked graves, unsettled corpses, and the brutal executions that once took place here. Keep the kids close because those unquiet dead may not have genuinely left this place, and one, in particular, has a special interest in children.
Then, on your Boston Ghost Tour, you'll arrive at the majestic Boston Athenaeum, a beautiful building hiding something grim inside: a book bound in human skin. But that's not the only creepy thing about this place. Do you dare go inside?
Next, we'll take you to the Granary Burying Ground, where many of America's revolutionary founders have been laid to rest. Here, you'll pick up some history about these towering figures and learn how some of them might still be hanging around this very graveyard.
Another graveyard awaits you after that: the King's Chapel Burying Ground. No one knows how many bodies lie beneath the earth here, but they do know that at least one wasn't dead when he was buried. On some nights, visitors can still hear him scratching at the lid of his coffin.
We'll take a break from graveyards for a moment to visit the most haunted hotel, the Omni Parker. Visitors have reported spectral sights, sounds, and smells on nearly every floor of this storied hotel, and only the boldest decide to stay the night.
After that, you'll hear about a fraudulent photographer who tried to capitalize on Boston's hauntings, then head toward the Old State House, which houses a cursed artifact responsible for a great deal of suffering.
Then, you'll visit the site of the Boston Massacre and hear about the supernatural panic that swept across the city during an 1800s tuberculosis outbreak.
You'll pass next by Fort Warren and the Pilot House, where you'll hear about the vengeful Lady in Black and the seemingly harmless Lady in White, before continuing to the Old North Church, which sits atop a crypt where the residents aren't always content to stay dead. Finally, we'll conclude our Boston Ghost tour in Copp's Hill Burying Ground, an appropriately unsettling final stop along our route.
Starting Point Address: Masonic Building, 186 Tremont St, Boston, MA 02116
Discover the True Beauty of Boston:
Explore the world-famous sights of Boston with this Ultimate Boston Self-Guided Walking Tours Bundle. Get a comprehensive view of the city's history, culture, and architecture as you embark on a self-guided tour through some of the most iconic landmarks in Boston. Take control of your exploration and pause at your favorite spots. You can easily plan your perfect trip to Boston.
See the Best of Massachusetts:
See all the top sights in Massachusetts at your own pace with our Self-Guided Driving and Walking Tour Bundle. Priced at just $39.99, the bundle gives you access to over 300+ audio stories and lets you in on never before heard stories. 
How does it work?
Once you book a tour, you'll get a text/email with instructions.
Download the app (while in good wifi/signal) and use your unique password to access your tours.
To begin touring, go to the starting point and launch the app.
The audio starts automatically once you reach the starting point. Stick to the tour route & speed limit for the best experience.
Please note that no one will meet you at the starting point.
What You'll See
Boylston Street Station

Central Burying Ground

Boston Common

Boston Athenaeum

Granary Burying Ground

Boston Massacre Grave

Samuel Adams Grave

Franklin Monument

Mary Goose Grave

Paul Revere Grave

John Hancock's Grave

James Otis Grave

King's Chapel Burying Ground

Omni Parker House

Old State House

Boston Massacre Site

Pilot House Park

Old North Church

Copp's Hill Burying Ground
Preview the Tour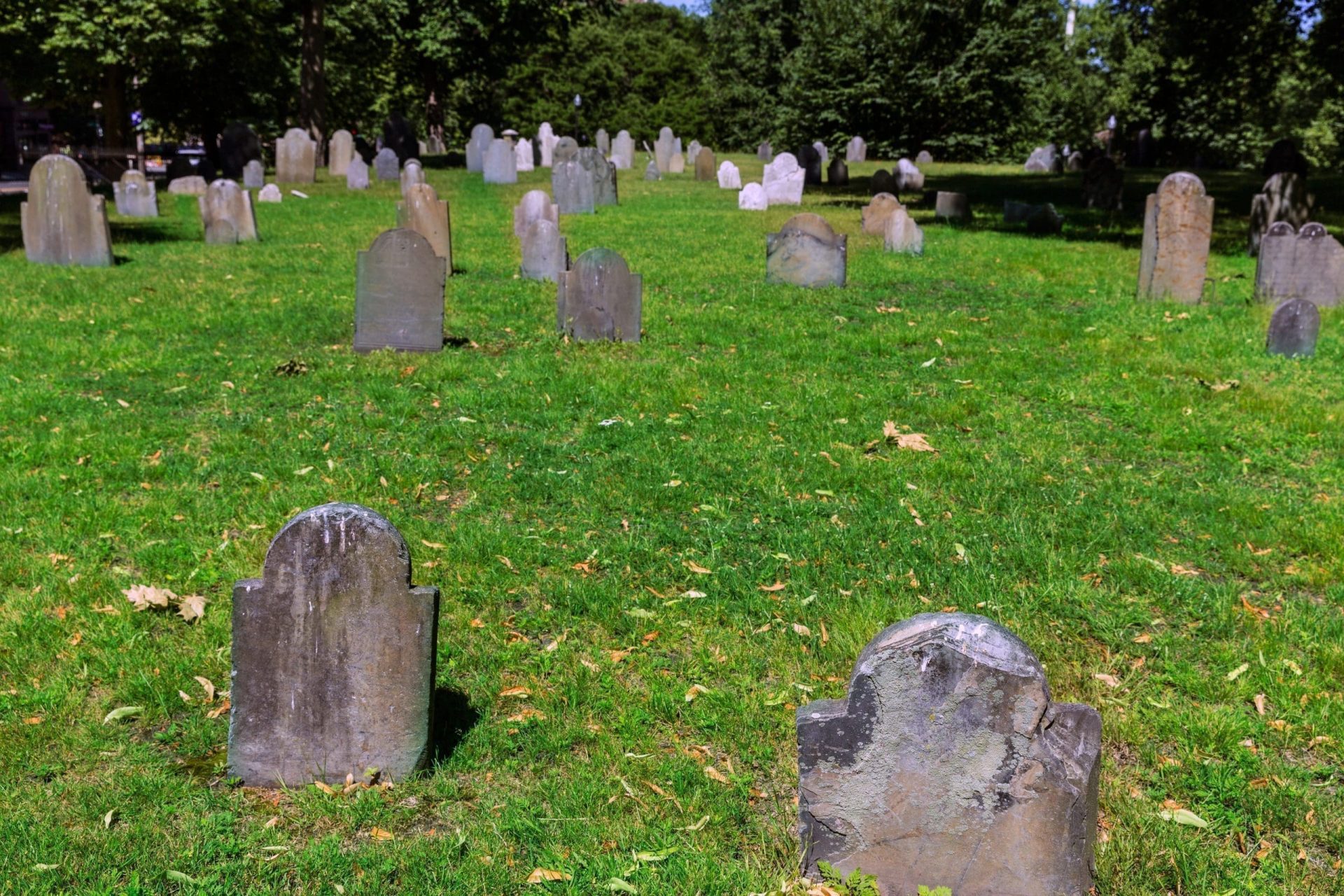 Central Burying Ground Audio Story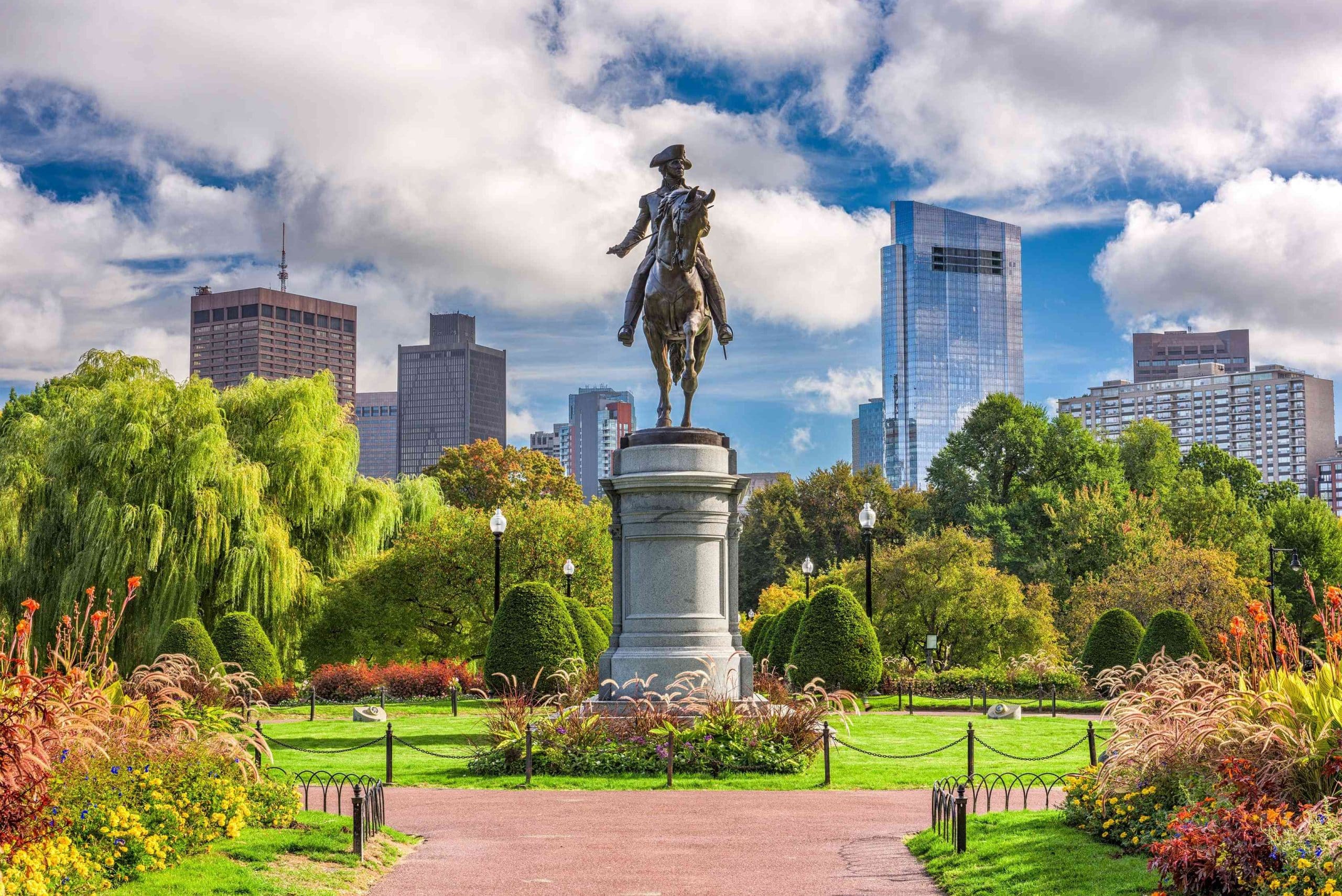 Boston Common Audio Story
Inclusions and Exclusions
Inclusions:
App on your phone: A link to download the Action Tour Guide App and Password for your tours.
Flexible schedule: Use any day, any time. Travel over multiple days or on next trip. Never expires.
Easy to use: Stories play automatically by GPS. Hands-free. Get HELP all day: Call, Chat, or Email.
At your own pace: No group. Take breaks for photos/ snacks/hikes. Go at your own pace.
Offline use: No cell signal or wifi required. Offline GPS Map & route. Stop-to-stop direction.
Don't miss a thing: Full itinerary, travel tips, professionally narrated videos, text, and hidden gems.
Exclusions:
Transportation, parking fees, food, and drinks.
Entry tickets or reservations to any attractions along the route.
Car Rental: Please arrange a rental car at the closest airport or train station.