Tour Details



Driving


2 - 3 Hours



Purchase QTY


One Per Car



Distance


10.19+ miles



Audio Stories


40+



Self Guided


At Your Own Pace



Tour Benefit


Tour Anytime
Any Day



Works Offline


100%
Money-back
Guarantee
Welcome to the Yorktown Battlefield Tour
Discover the distinct charm and rich history of Yorktown with this self-guided driving tour. From the scenic waterfront to the battlefields where American independence was won, Yorktown is a town where history lives. Along the drive, you'll see 18th-century homes, historic battlefields, and charming streetscapes. Immerse yourself in stories of the Revolutionary War, perseverance, and the enduring spirit of the American people. Yorktown's unique culture, exceptional cuisine, and fascinating historical sites make it a destination unlike any other.
About the Tour
Your tour begins at Yorktown's historic waterfront, nestled beside the York River. As you drive along, soak in the views of meticulously restored 18th-century homes, including the stunning Nelson House and Moore House, each with its own intriguing story.
From here, traverse through the serene streets of the Yorktown village, enriched with colonial-era charm. As you navigate, you'll marvel at the architectural marvels such as the historic York County Courthouse and Grace Episcopal Church.
Your journey continues towards the scenic Colonial Parkway, flanked by lush vegetation and the York River's sweeping vistas. Here, learn about the American Revolution's critical events and how Yorktown's landscape played a part in shaping history.
Next, you'll visit the American Revolution Museum at Yorktown, a premier destination recounting America's fight for independence. Absorb the captivating stories of ordinary people who became extraordinary heroes in our nation's founding.
Venturing further, you'll discover the Yorktown Battlefield, where the decisive battle of the Revolutionary War was fought. Stand where General George Washington commanded his troops and appreciate the magnitude of their sacrifice.
Continuing on, you'll explore the serene coastal beauty of Yorktown Beach. Learn about its strategic importance during wartime while enjoying the tranquility of this treasured local spot.
After that, visit the historic Yorktown Victory Monument, an enduring symbol of America's triumph in the Revolutionary War. Its fascinating history and commanding presence will captivate you.
Next, immerse yourself in the vibrant culture of Yorktown at the Riverwalk Landing. Filled with unique shops, delicious dining, and breathtaking views, it's a hub for local activity and a taste of Yorktown's modern life.
Finally, you'll reach the stunning New Quarter Park. This diverse ecological treasure has inspired artists and nature lovers alike, offering scenic trails, fascinating wildlife, and an unparalleled connection to nature. Your enlightening tour concludes here, but the memories of Yorktown's rich history and natural beauty will linger.
Starting Address: Yorktown Battlefield Visitor Center, 1000 Colonial Nat'l Historical Pkwy, Yorktown, VA
Upgrade Your Historical Exploration:
Discover the rich history of Colonial Williamsburg and Yorktown through our comprehensive self-guided driving and walking tours bundle. Immerse yourself in the captivating stories of the American Revolution while exploring at your own pace, and enjoy our exceptional services that provide detailed maps, informative audio guides at $24.99 
How does it work?
Once you book a tour, you'll get a text/email with instructions.
Download the app (while in good wifi/signal) and use your unique password to access your tours.
To begin touring, go to the starting point and launch the app.
The audio starts automatically once you reach the starting point. Stick to the tour route & speed limit for the best experience.
Please note that no one will meet you at the starting point.
What You'll See
Yorktown Battlefield Visitor Center

Leadup to the Battle

Redoubt 9

Redoubt 10

Moore House

Compromises

The Negotiations

The Siege

The French and American Alliance

Seven Years' War

North American Front

General George Washington

Washington's Headquarters

French Artillery Park

Aftermath

An Independent Nation

Grand French Battery

Yorktown National Cemetery

Yorktown Victory Monument
Preview the Tour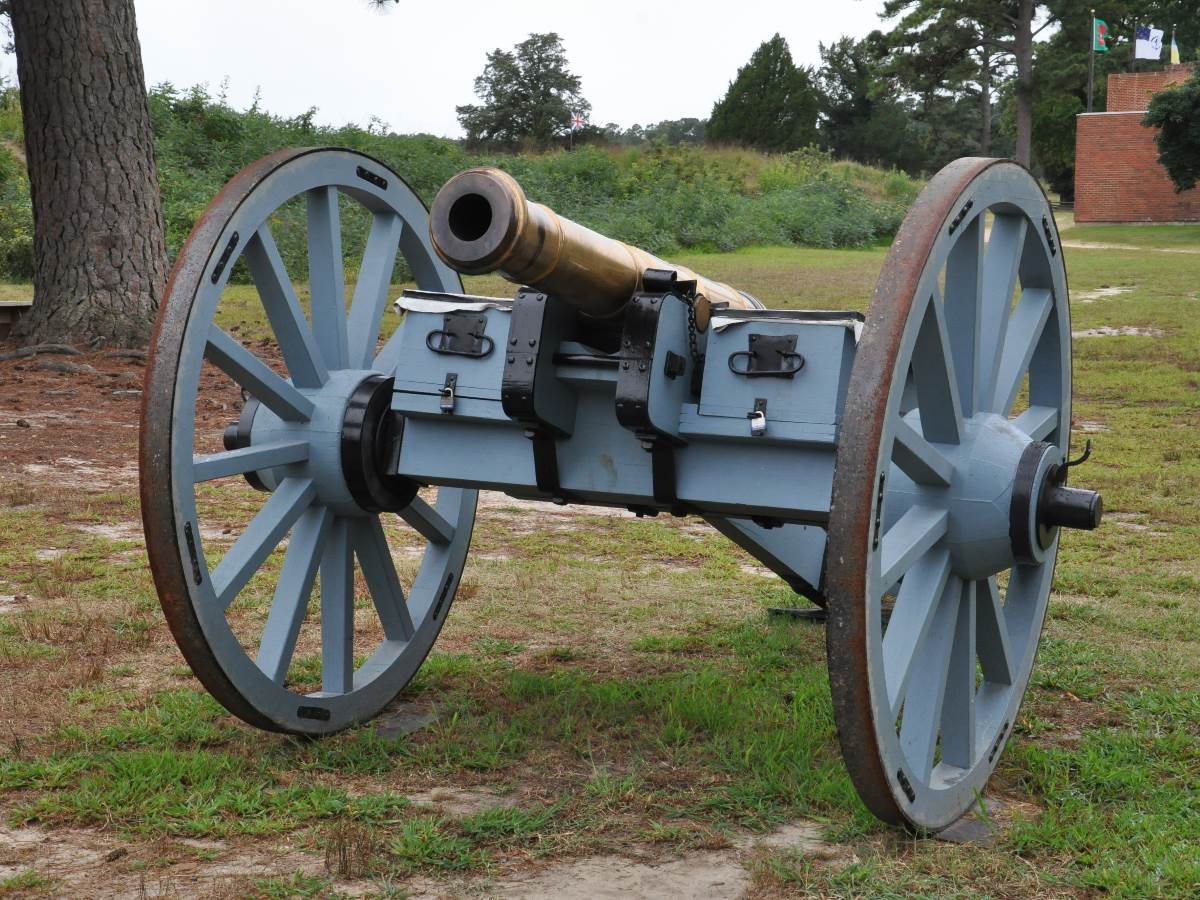 Washington Headquarters Audio Story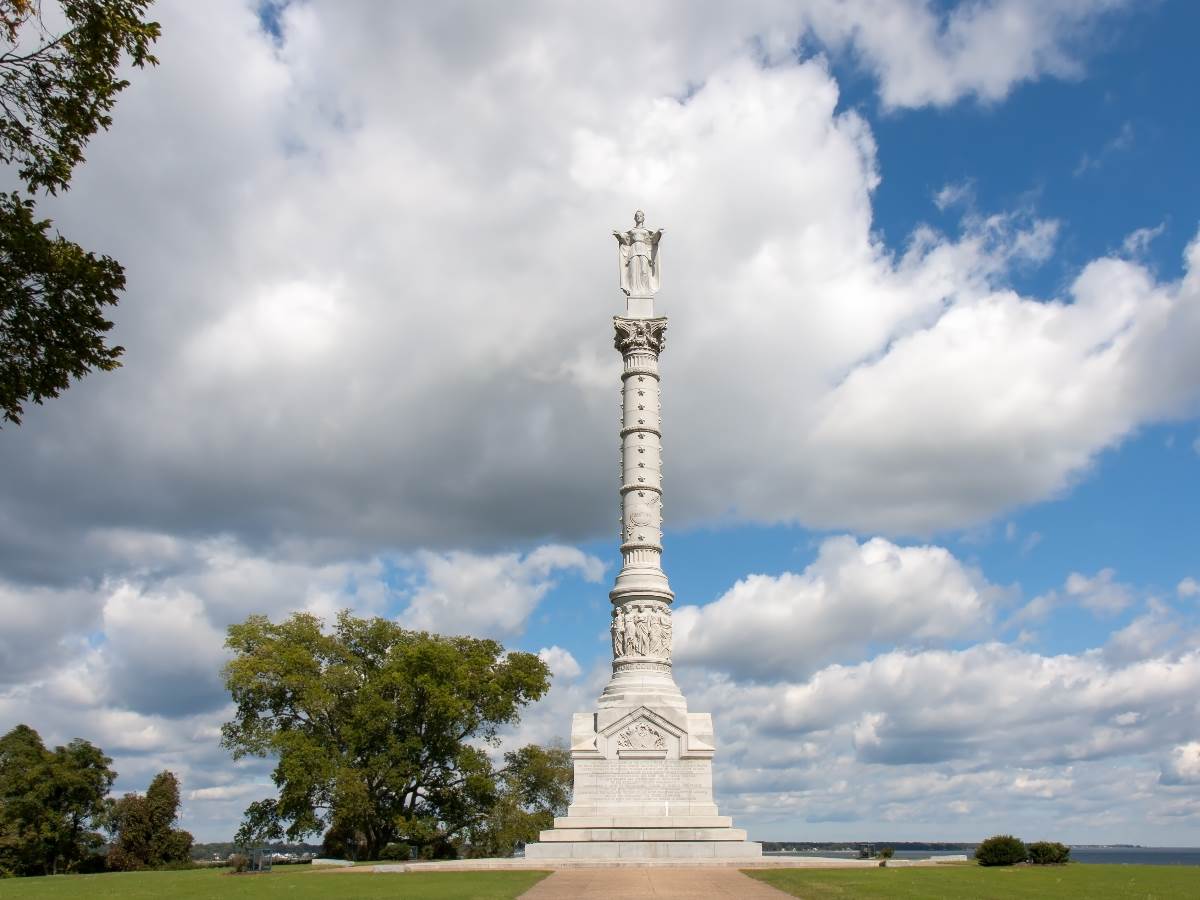 Yorktown Victory Monument Audio Story
Tour FAQs
The driving tour begins at Yorktown's historic waterfront, situated alongside the York River.
Certainly! The tour showcases meticulously restored homes, including the notable Nelson House and Moore House, each with its own intriguing history.
Yes, there are designated parking areas at various points along the driving tour for your convenience.
The driving tour is accessible year-round, allowing you to explore Yorktown's history and beauty whenever you visit.
You can comfortably complete the tour in 2-3 hours.
Certainly! The Yorktown Battlefield driving tour includes viewpoints and pull-offs at the Historic Waterfront, Colonial Parkway, Yorktown Beach, Yorktown Victory Monument, and New Quarter Park for photography and scenery.
While pets are generally allowed, it's advisable to check specific site regulations and make sure your furry companions are comfortable during the tour.
Riverwalk Landing is a vibrant hub for local activity, featuring unique shops, delightful dining options, and breathtaking views.
As you navigate, you'll appreciate colonial-era charm with architectural marvels such as the historic York County Courthouse and Grace Episcopal Church.
Riverwalk Landing in Yorktown has waterfront restaurants. Fresh seafood, clam chowder, and local cuisine are popular. New Quarter Park has picnic areas where you can enjoy your packed meal in nature.
Inclusions and Exclusions
Inclusions:
App on your phone: A link to download the Action Tour Guide App and Password for your tours.
Flexible schedule: Use any day, any time. Travel over multiple days or on next trip. Never expires.
Easy to use: Stories play automatically by GPS. Hands-free. Get HELP all day: Call, Chat, or Email.
At your own pace: No group. Take breaks for photos/ snacks/hikes. Go at your own pace.
Offline use: No cell signal or wifi required. Offline GPS Map & route. Stop-to-stop direction.
Don't miss a thing: Full itinerary, travel tips, professionally narrated videos, text, and hidden gems.
Exclusions:
Transportation, parking fees, food, and drinks.
Entry tickets or reservations to any attractions along the route.
Car Rental: Please arrange a rental car at the closest airport or train station.