While driving, the Road to Hana is a destination in and of itself; many attractions can be found along the highway. Ho'okipa Beach Park, the stunning Rainbow Eucalyptus Grove, Kaumahina State Park, and Haleakala National Park. All of these spots are easily accessed from the Road to Hana. 
One of the best things to do on the Road to Hana is visited Ho'okipa Beach. Ho'okipa Beach Park is known worldwide as a premier surfing destination. The waves are intense, and the landscape is stunningly beautiful. This is a great place to pull off the highway to soak up some sunshine and go for a walk along the beach. As the surf is mighty, swimming isn't recommended.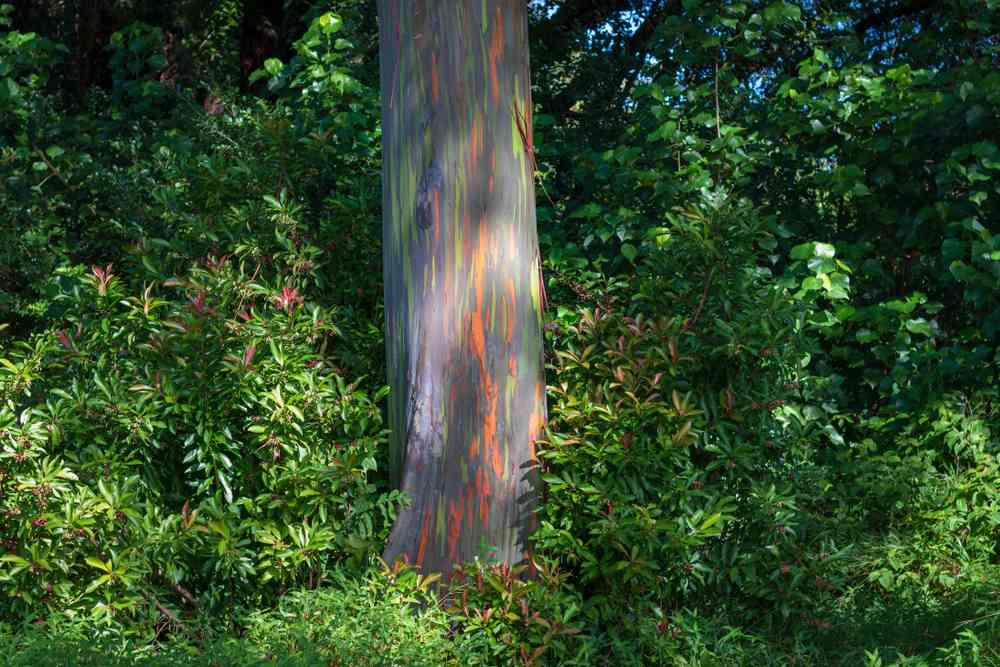 The Rainbow Eucalyptus grove boasts colorfully speckled eucalyptus trees. Their bark naturally produces iridescent pigments on their trunks that look like something from a Monet painting. 
If you want to immerse yourself in the lush vegetation that you'll see from the highway, Kaumahina State Park is for you. The park is 7.9 acres of greenery and fascinating plants. This is an excellent spot for picnicking or an ideal spot to get out and stretch your legs after a long stint of driving. The park also boasts full bathrooms, which, while less scenic than other parks on your trip are vitally important for any road trip!
There are plenty of things to do on the Road to Hana, and you will wrap up your drive at Haleakala National Park, so why not stop for a visit? Hiking, camping, picnicking, and more are all available at this beautiful national park. 
Is the Road to Hana exciting?
The Road to Hana is a fantastic combination of beautiful scenery, engaging and dynamic driving, and plentiful roadside attractions. There are plenty of things to do on the Road to Hana, from parks to beaches, to break up the driving as well. 
Download the Road to Hana self-guided tour app from the Google PlayStore or AppStore.